SOLD--Art Deco Keith Murray Wedgwood Moonstone Glazed Vase or Wine Cooler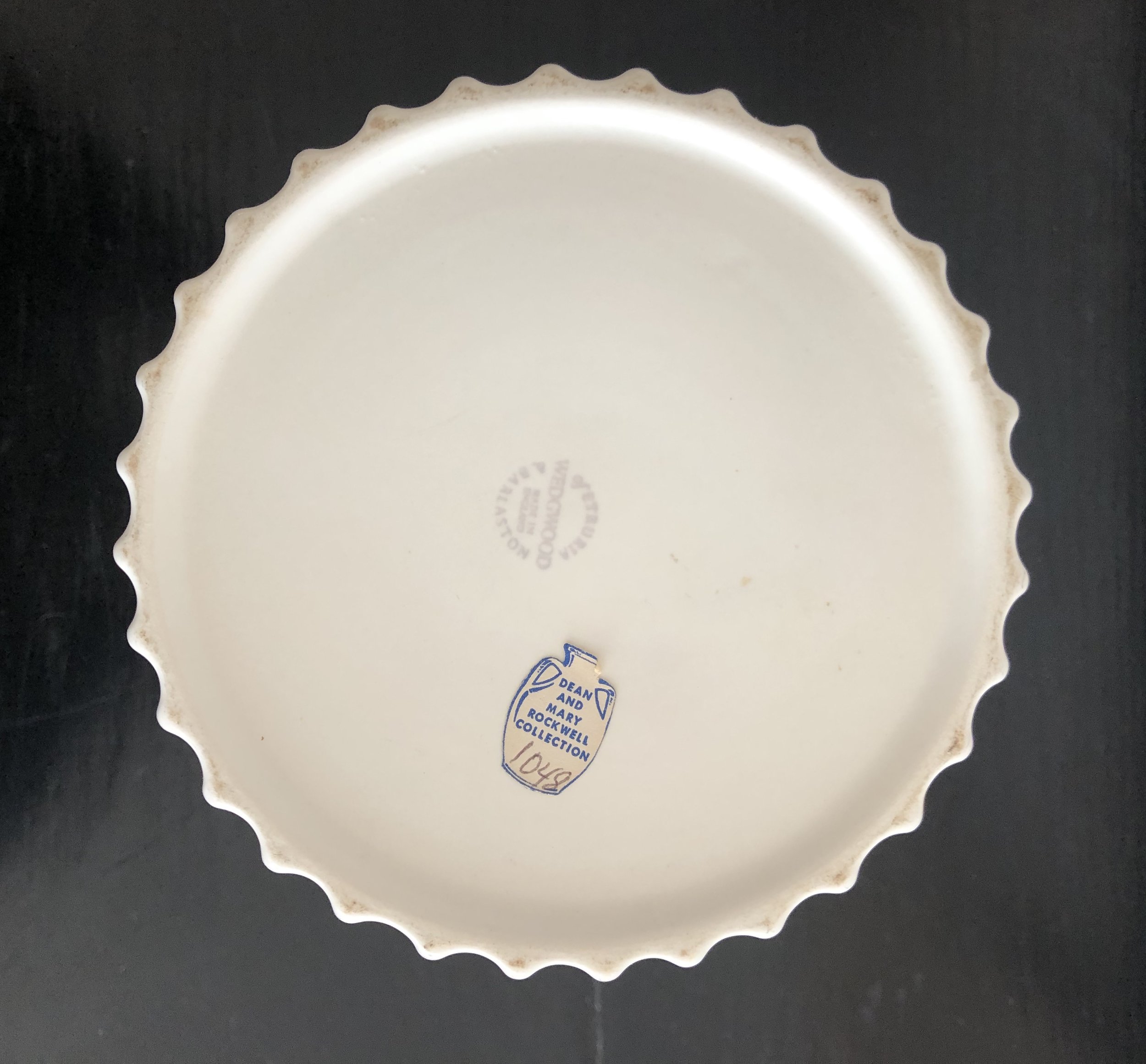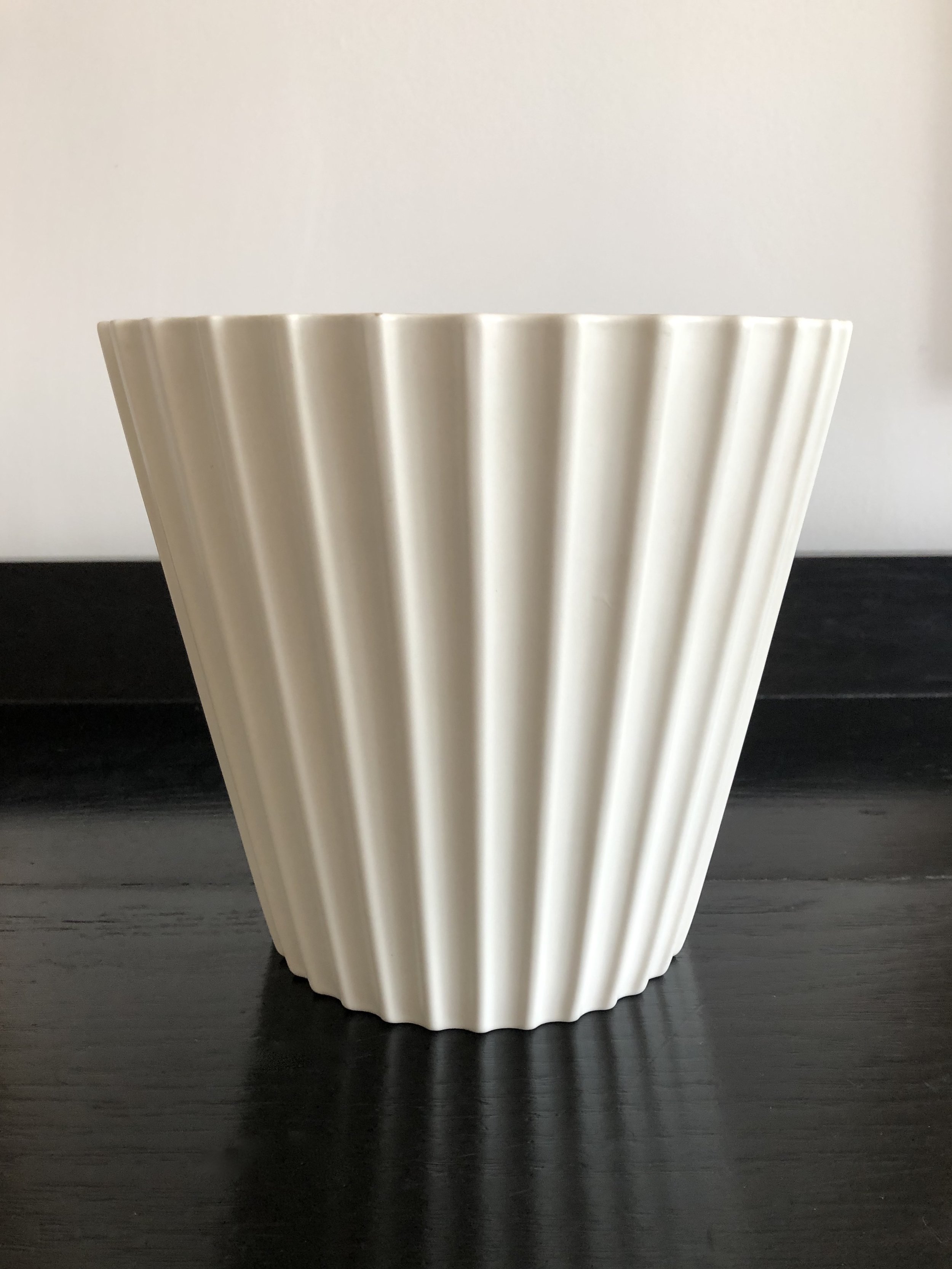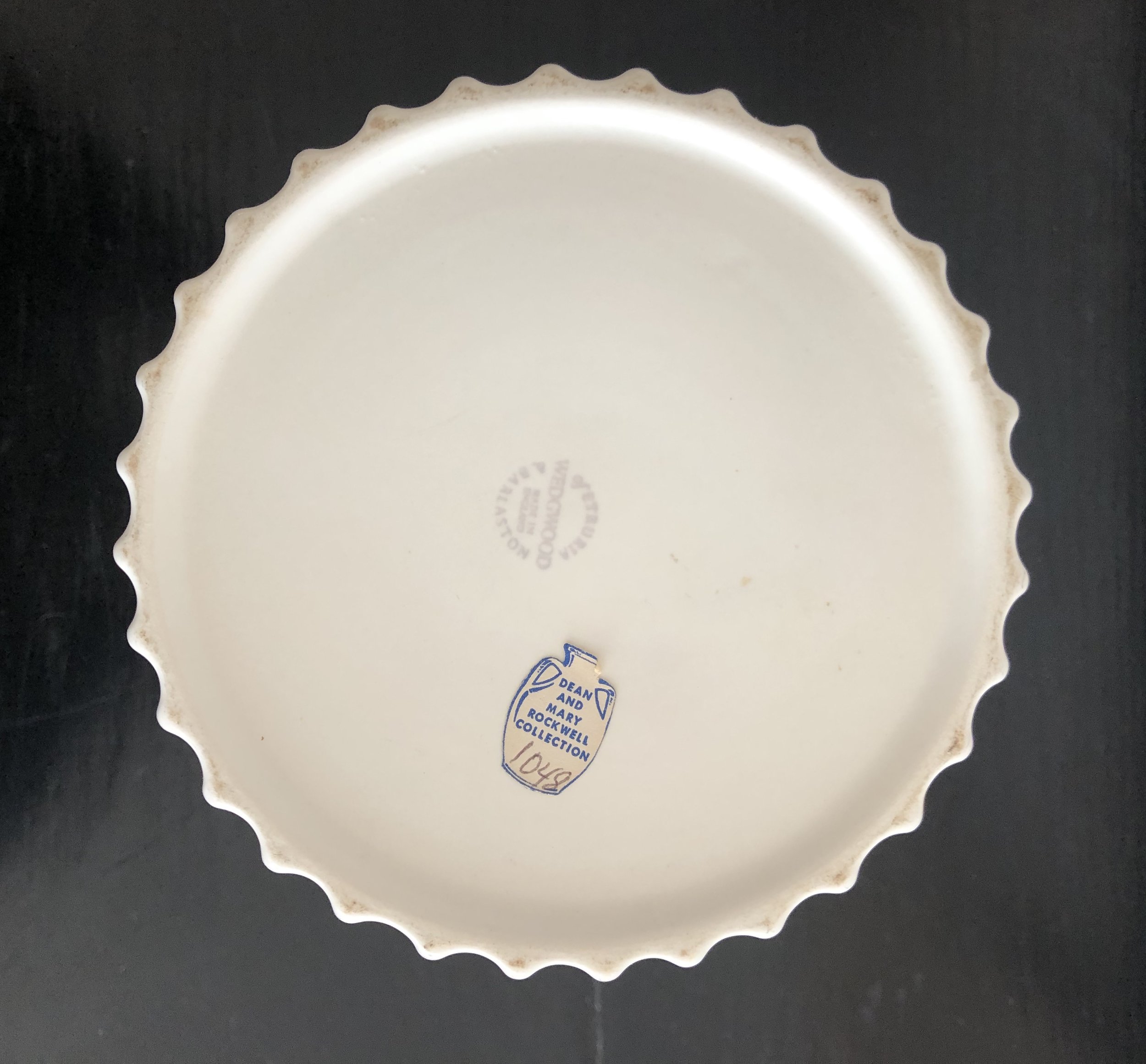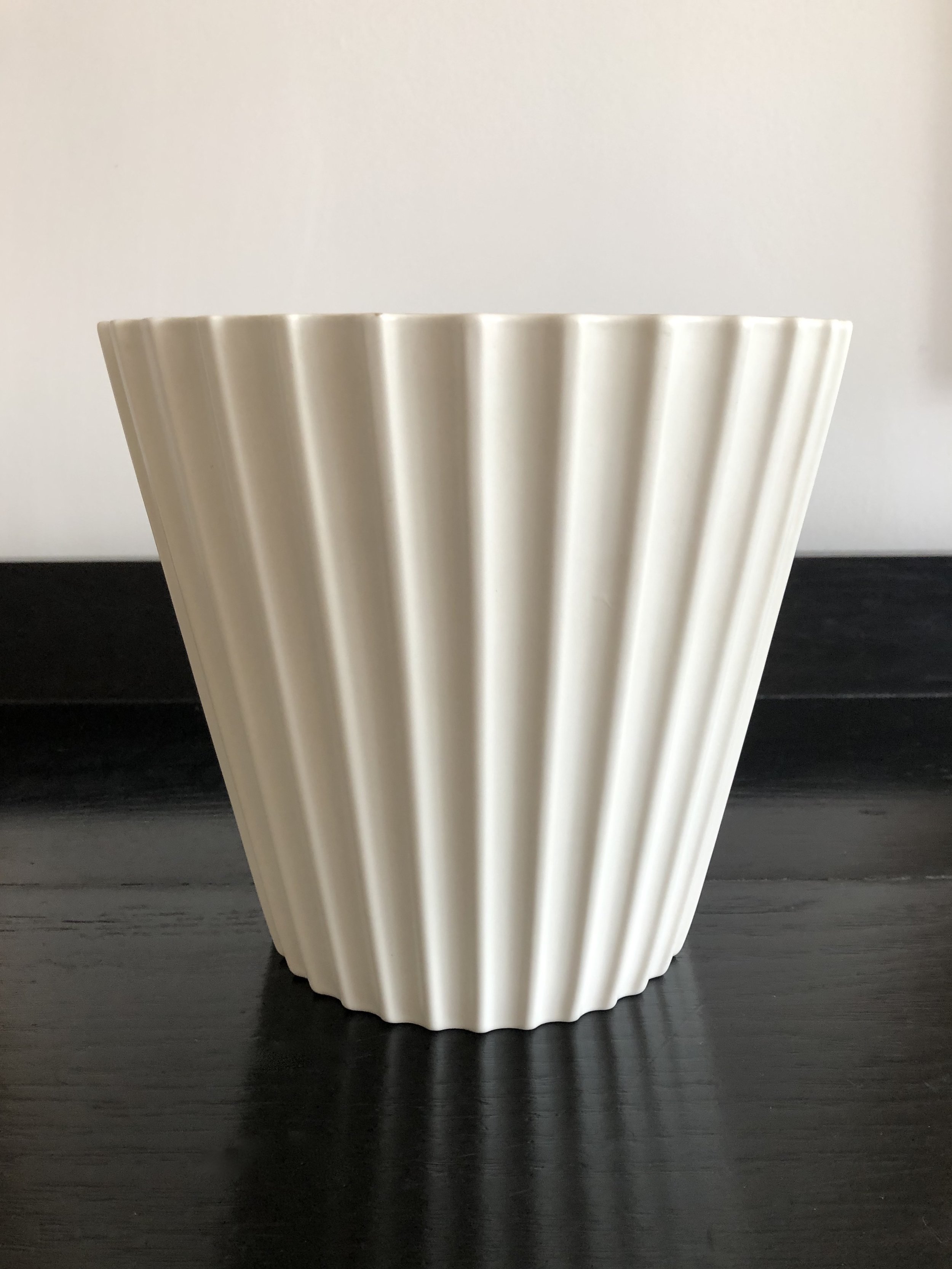 SOLD--Art Deco Keith Murray Wedgwood Moonstone Glazed Vase or Wine Cooler
An Art Deco period white moonstone glazed vase or wine cooler, designed by Keith Murray for Wedgwood, English, circa 1930s, of tapering circular form with reeded. Signed with printed mark and paper collectors' inventory number label. We love this vase's sculptural neoclassical form, with its silky smooth surface and substantial weight.
Height: 8 1/8" Diameter: 7 1/4"
SOLD

Keith Day Pearce Murray was born in New Zealand in 1892 and was later to become both architect and potter. He together with Josiah Wedgwood V, Tom Wedgwood and John Wedgwood were to combine in the creation in probably the most important event in the history of 20th century Wedgwood, the Barlaston factory. However, throughout the 1920s he struggled to find work as an architect, which encouraged him to look at other forms of design. In 1931, Keith Murray produced some designs for Arthur Marriott Powell, Director of Whitefriars Glassworks and later in 1932 was employed by Herbert Williams-Thomas of the Stevens and Williams Glassworks. This association with Powell resulted in Murray being introduced to Felton Wreford who was Manager of Wedgwood's London Showrooms and it was he who invited the designer to visit Etruria. On his visit to the factory Josiah Wedgwood V encouraged Murray to study the various processes in the manufacturing of good quality ware and invited him to design for Wedgwood on a freelance basis.
In October 1932, Keith Murray helped Tom Wedgwood with the design for two vegetable dishes in the new Annular shape. Through this, in 1933, Wedgwood secured the architect/designer's services. Keith Murray designs were functional making jugs, bowls and tablewares which bore a close resemblance to his love of architecture. Pieces that he produced at this time used 18th century methods to simply decorate the ware but above all were functional using new bodies and glazes developed by Norman Wilson in the tradition of the first Josiah. Keith Murray's pieces that he designed found prominence in an exhibition held at John Lewis in Oxford Street from 13th November to 2 December 1933 and included 124 shapes designed by him. By 1935, Keith Murray's work in ceramics was more renowned. In this same year, his pieces formed part of an important exhibition held at the Royal Academy and attracted a lot of attention. In fact the art critic for the Times newspaper wrote - 'Nothing in this exhibition is more gratifying than the work as designer of Keith Murray, in ceramics, glass ware and silver'. Wedgwood's own exhibition at the Grafton Galleries in 1936 featured many of Keith Murray's tablewares including Lotus, Weeping Willow also known as Green Tree, Iris, Pink Flower and Pink and Red Pimpernel and at least two border patterns, Lotus and Radio. This exhibition was to point out Wedgwood's continuing link between art and industry. Because of the simplicity of Keith Murray's designs they remained in production throughout the whole of the Second World War and formed a large part of the Wedgwood catalogue of glazes, bodies and shapes current for 1940-1950. The only bodies that were not produced during the war were red bodied stoneware, the copper and bronze basalt but from 1940 onwards Black Basalt, Moonstone, matte green, matte straw and the two-tone slip wares were still in production. As we have seen Keith Murray's latest contribution to Wedgwood in the 20th century however, was the building and opening of the new Barlaston factory in 1940 which set the standard for the rest of the industry to follow.
Source: Wedgwood Museum, citing Keith Murray Designer. A Perrott's Price Guide by Stephen Johnson, edited by George Perrott.