Eric Ravilious Garden Series Coffee Service for Wedgwood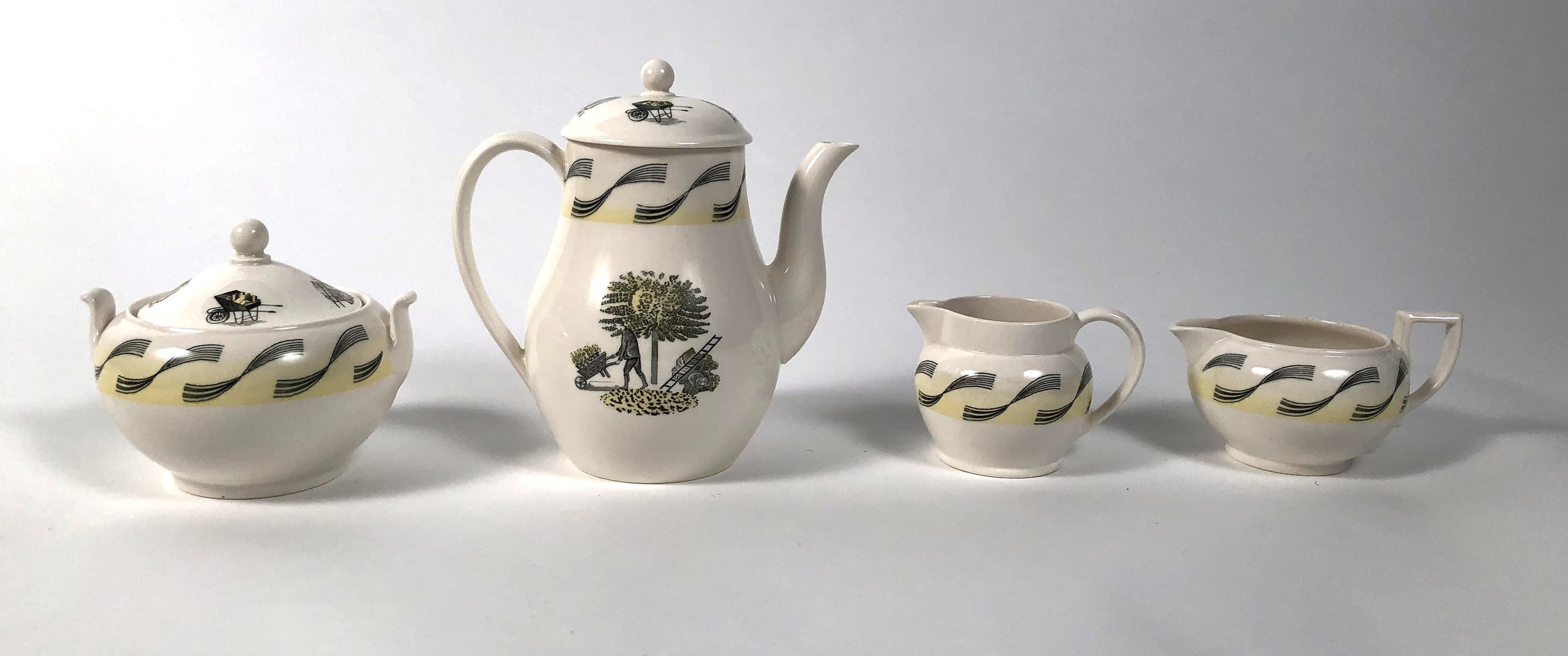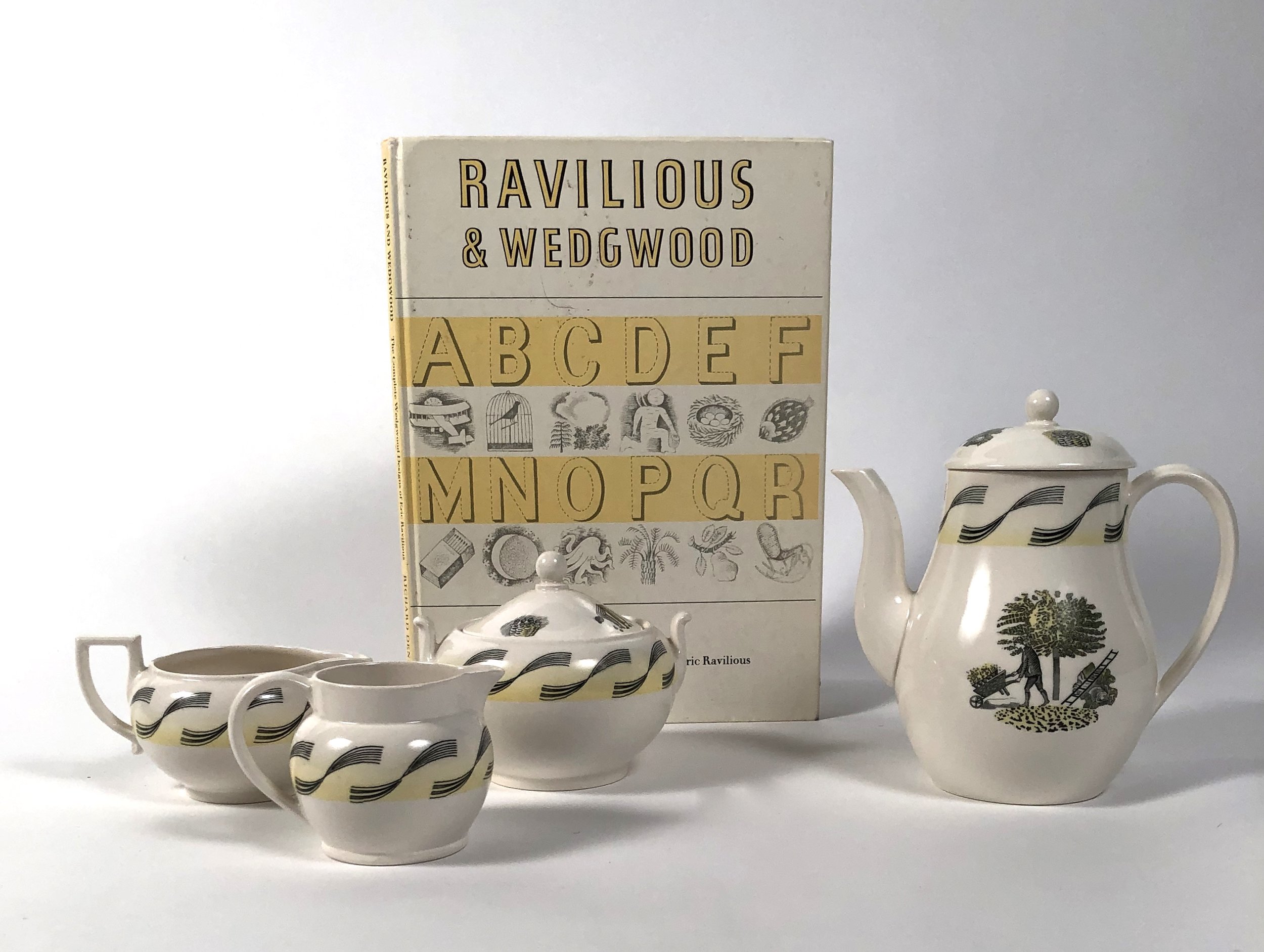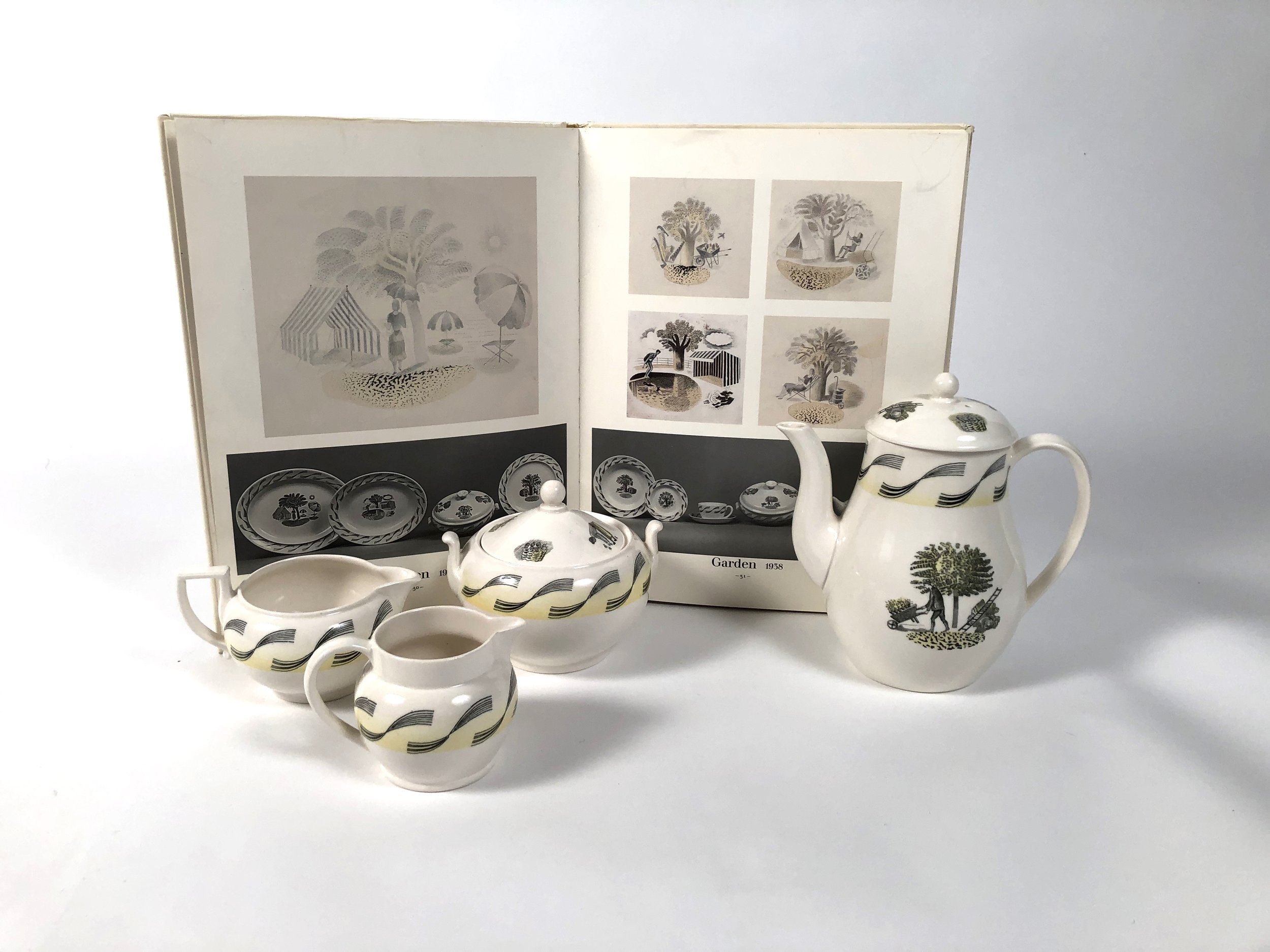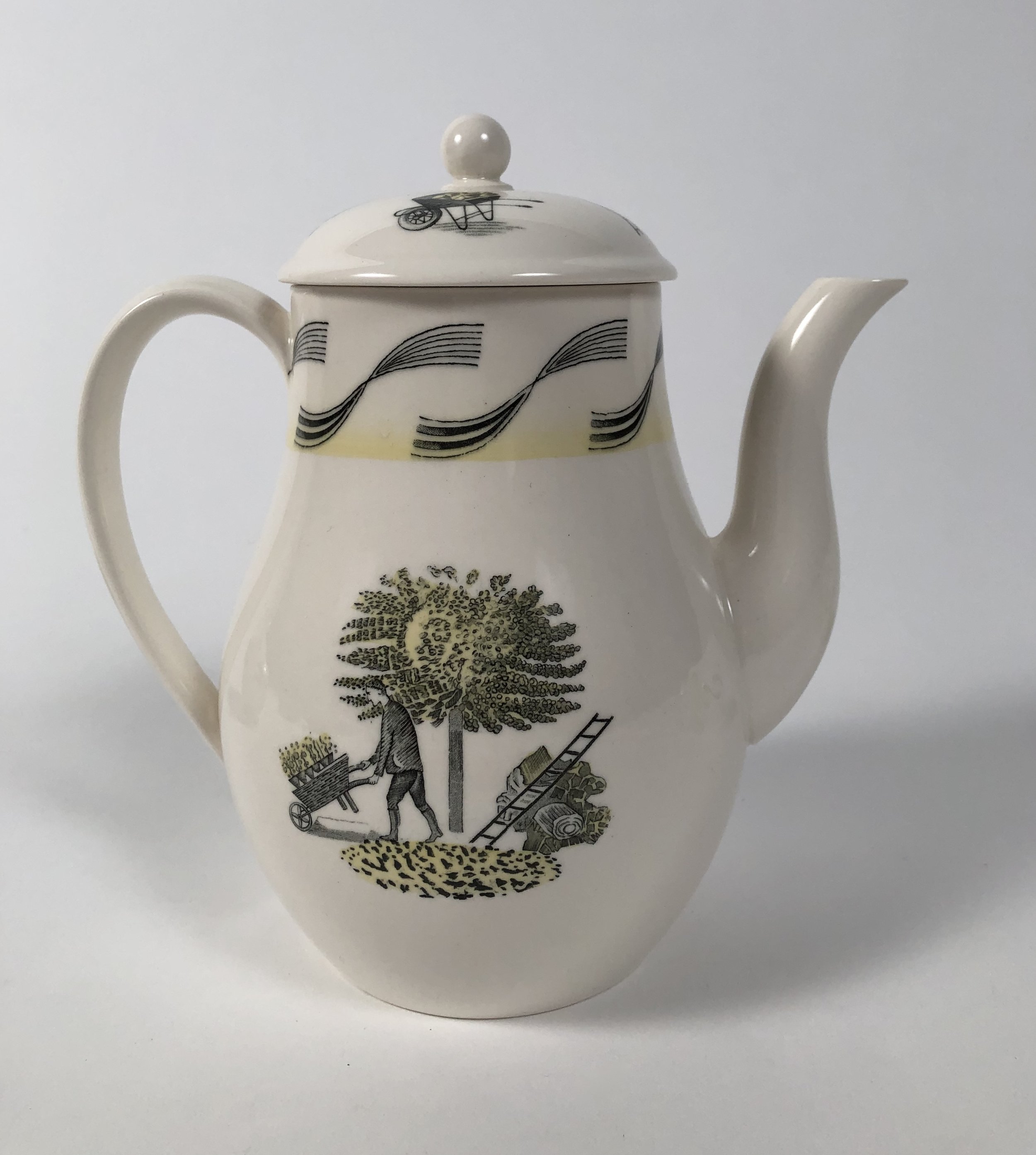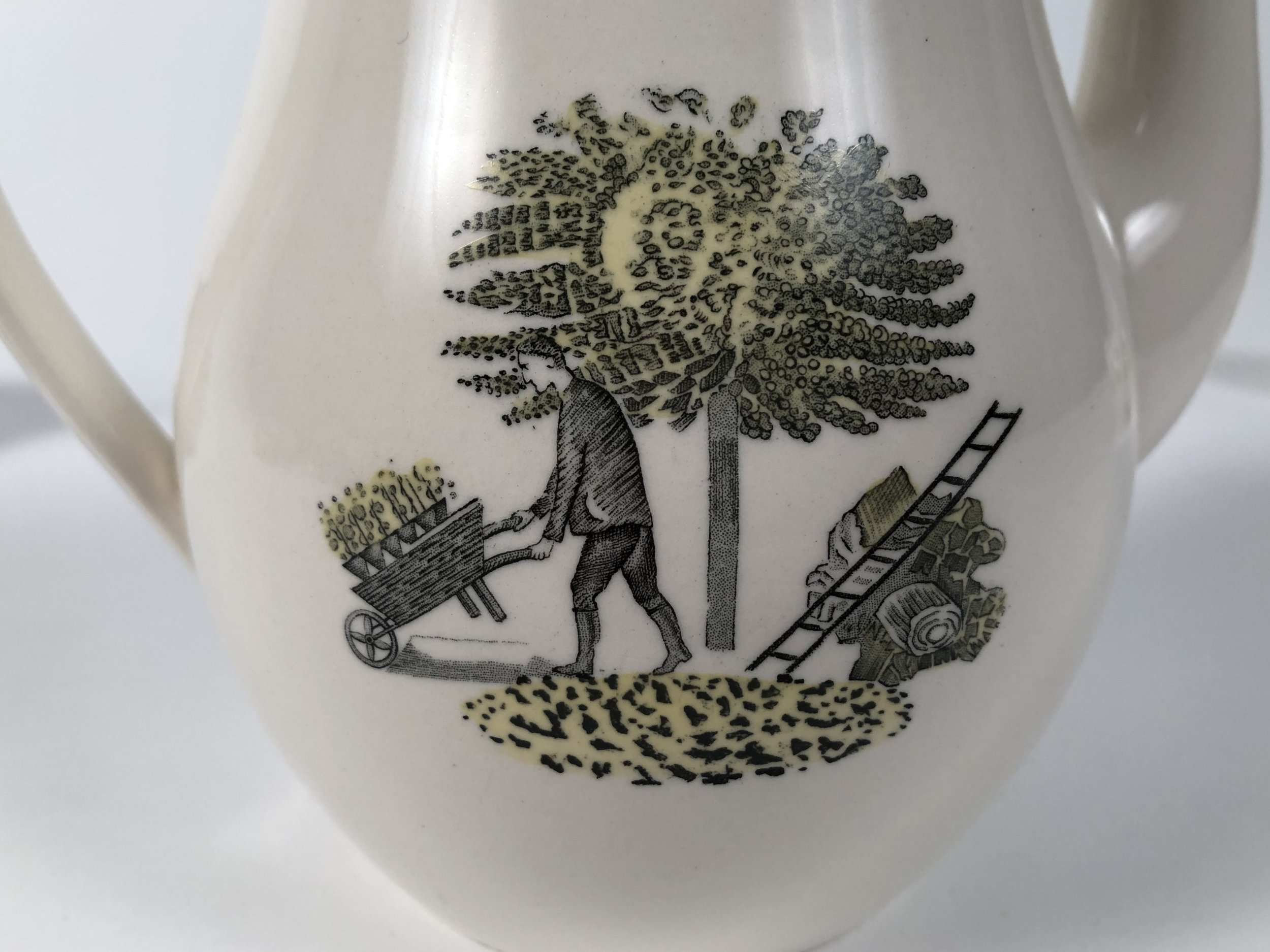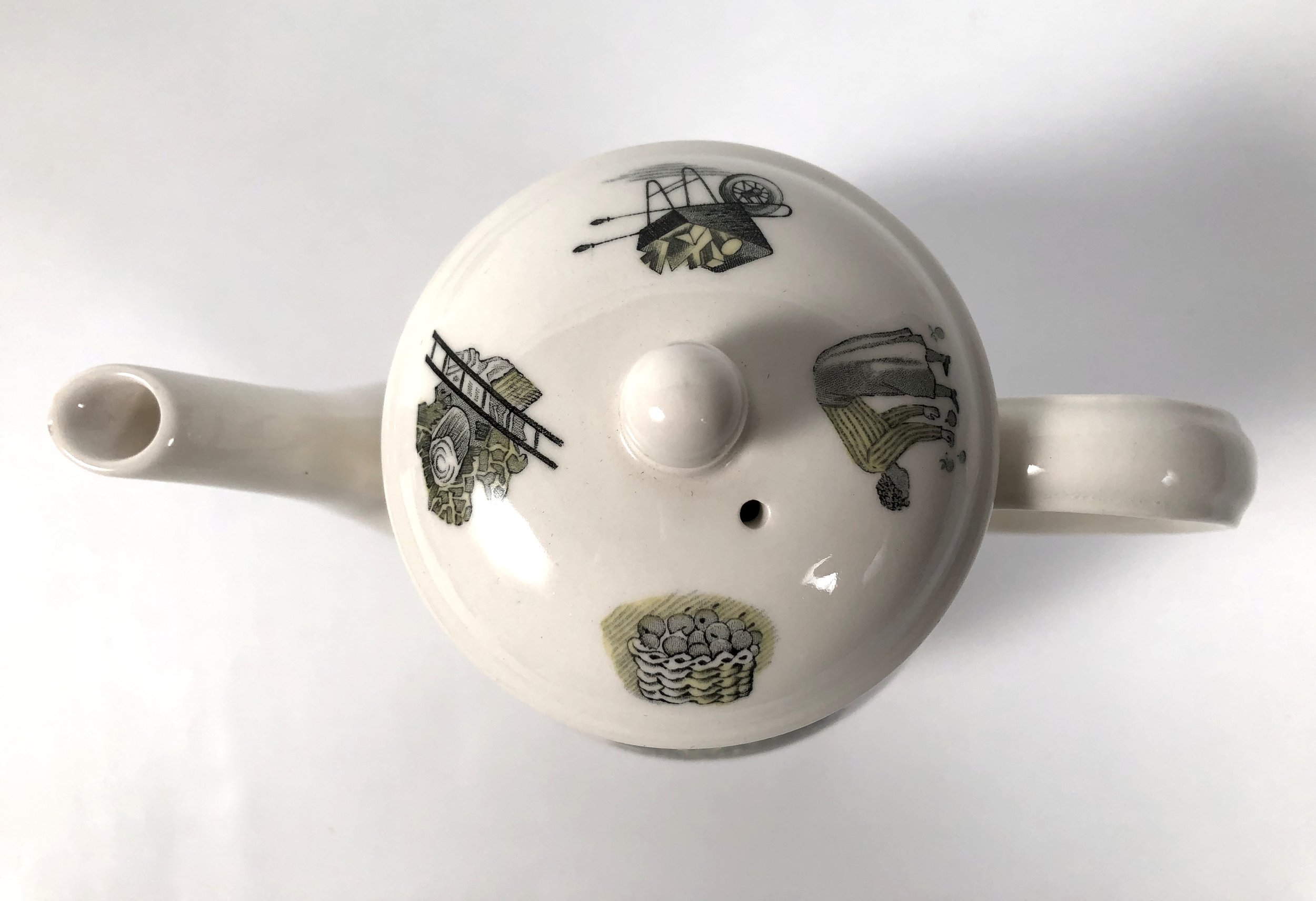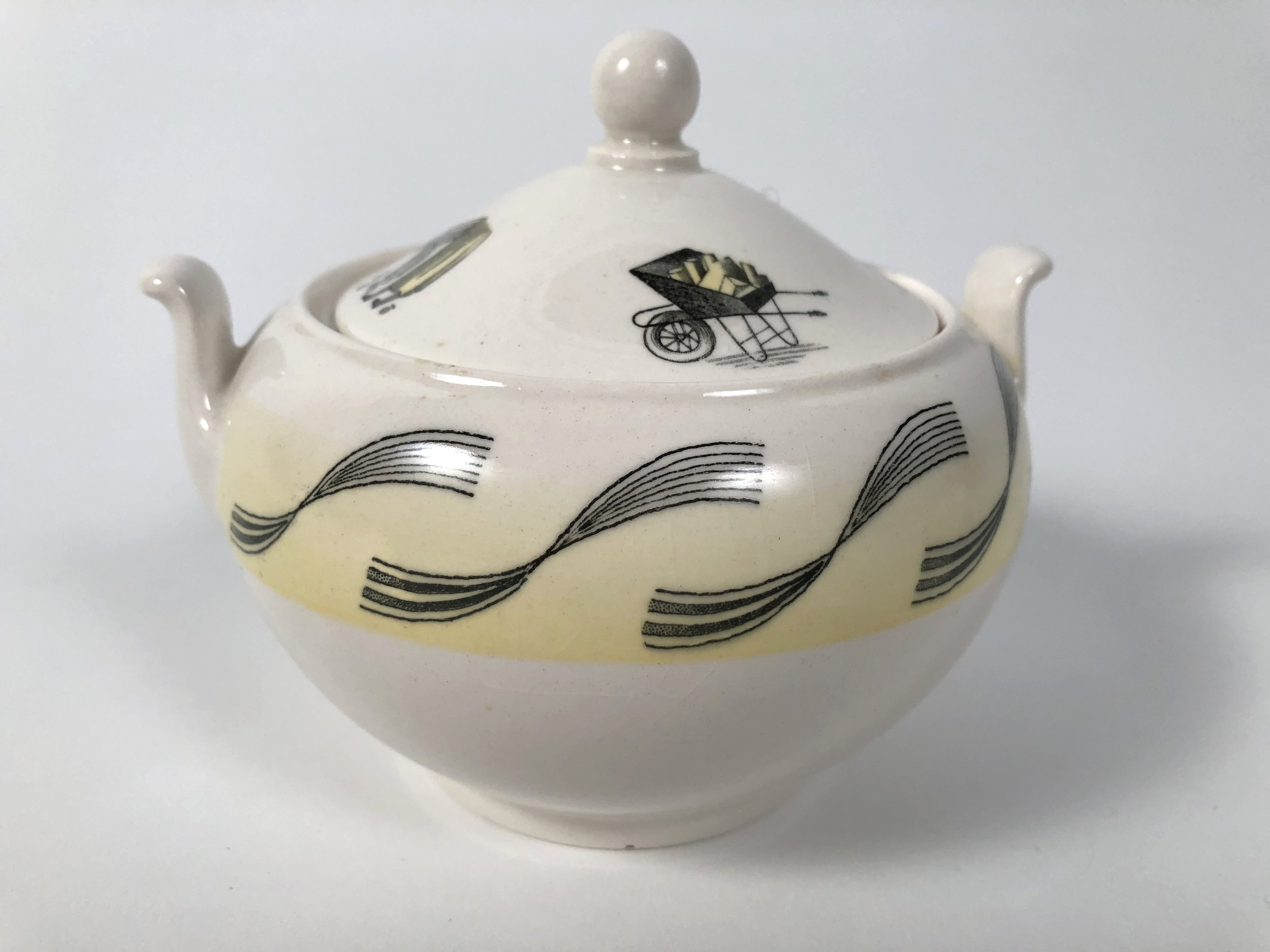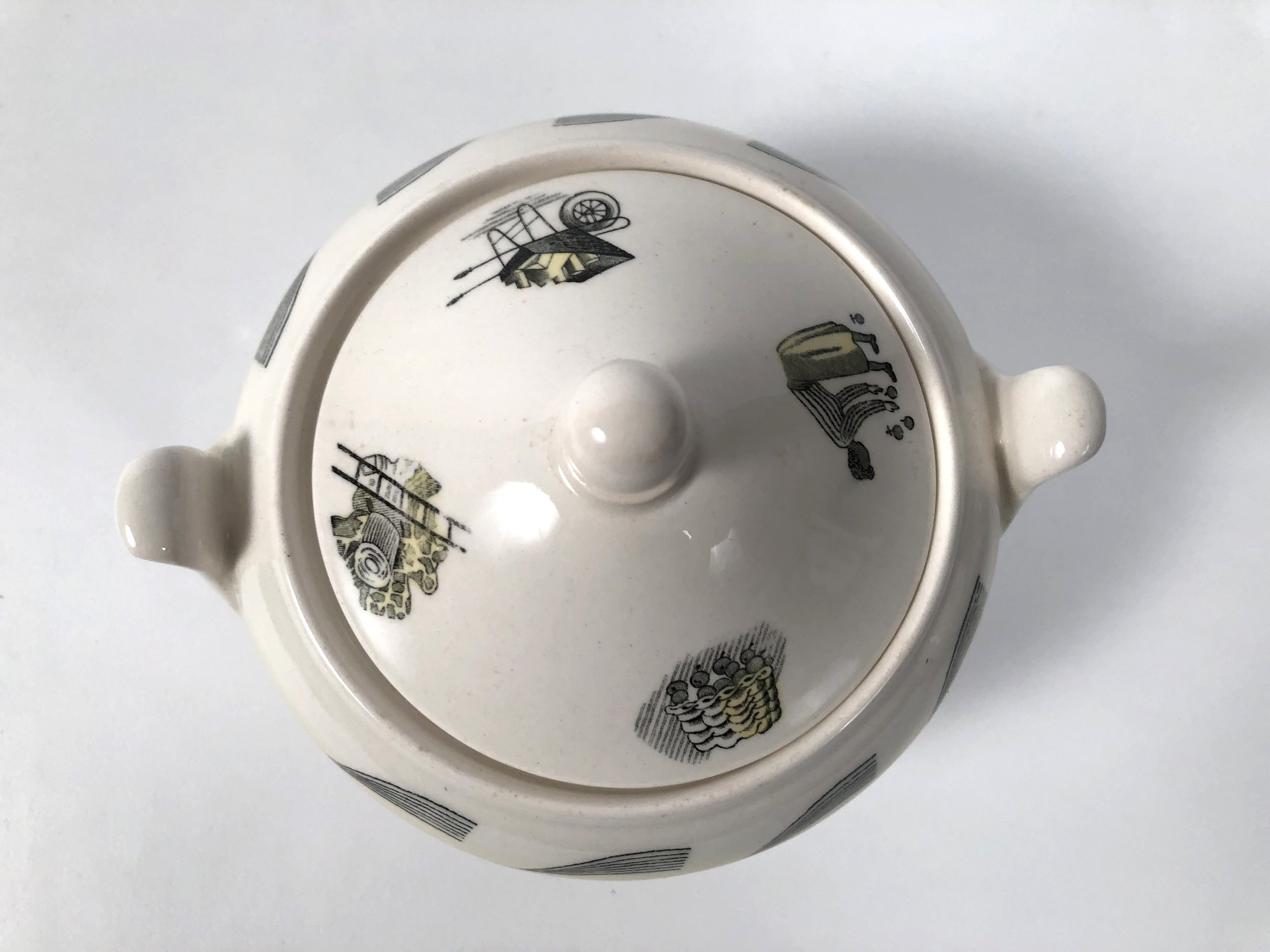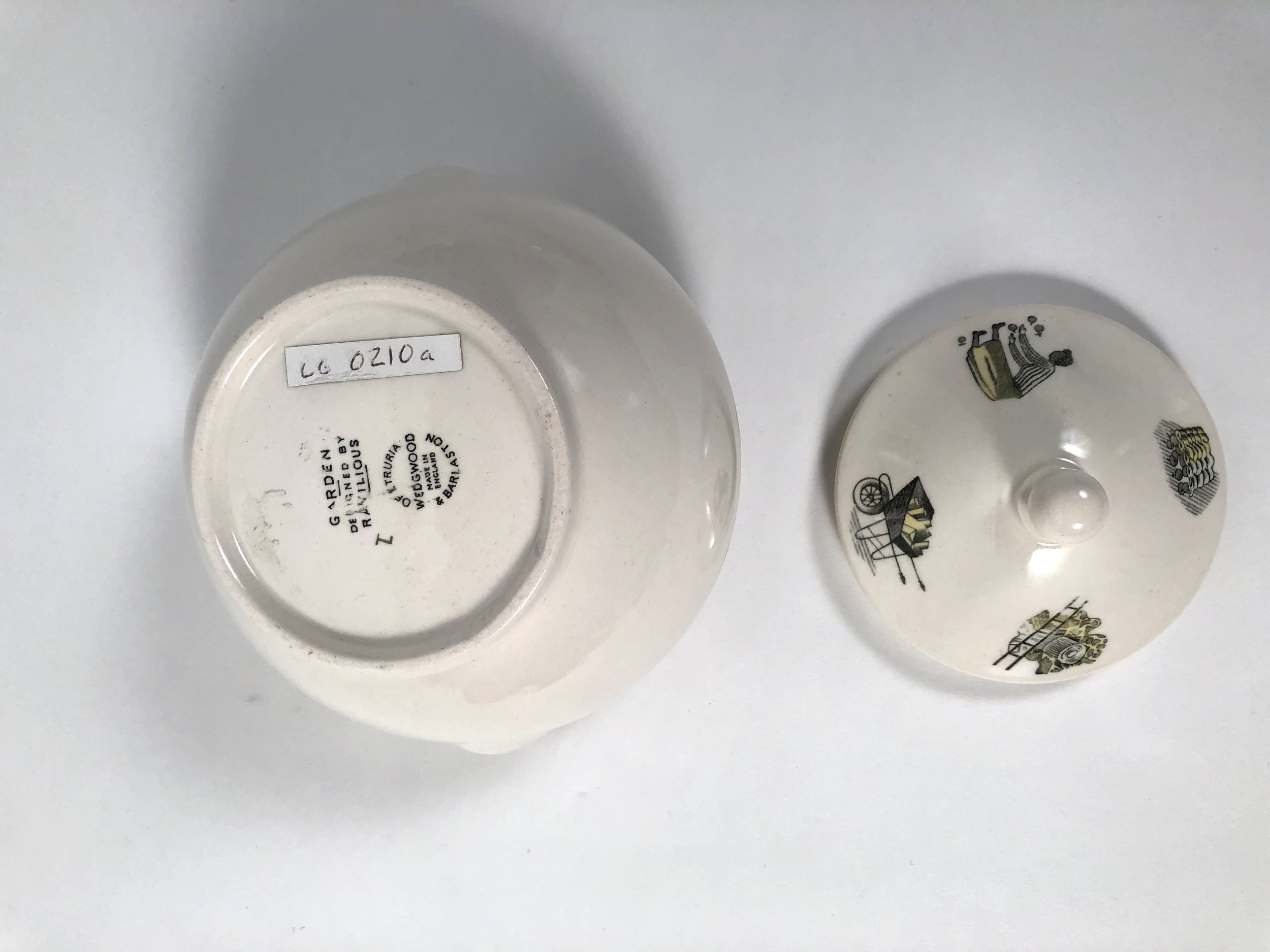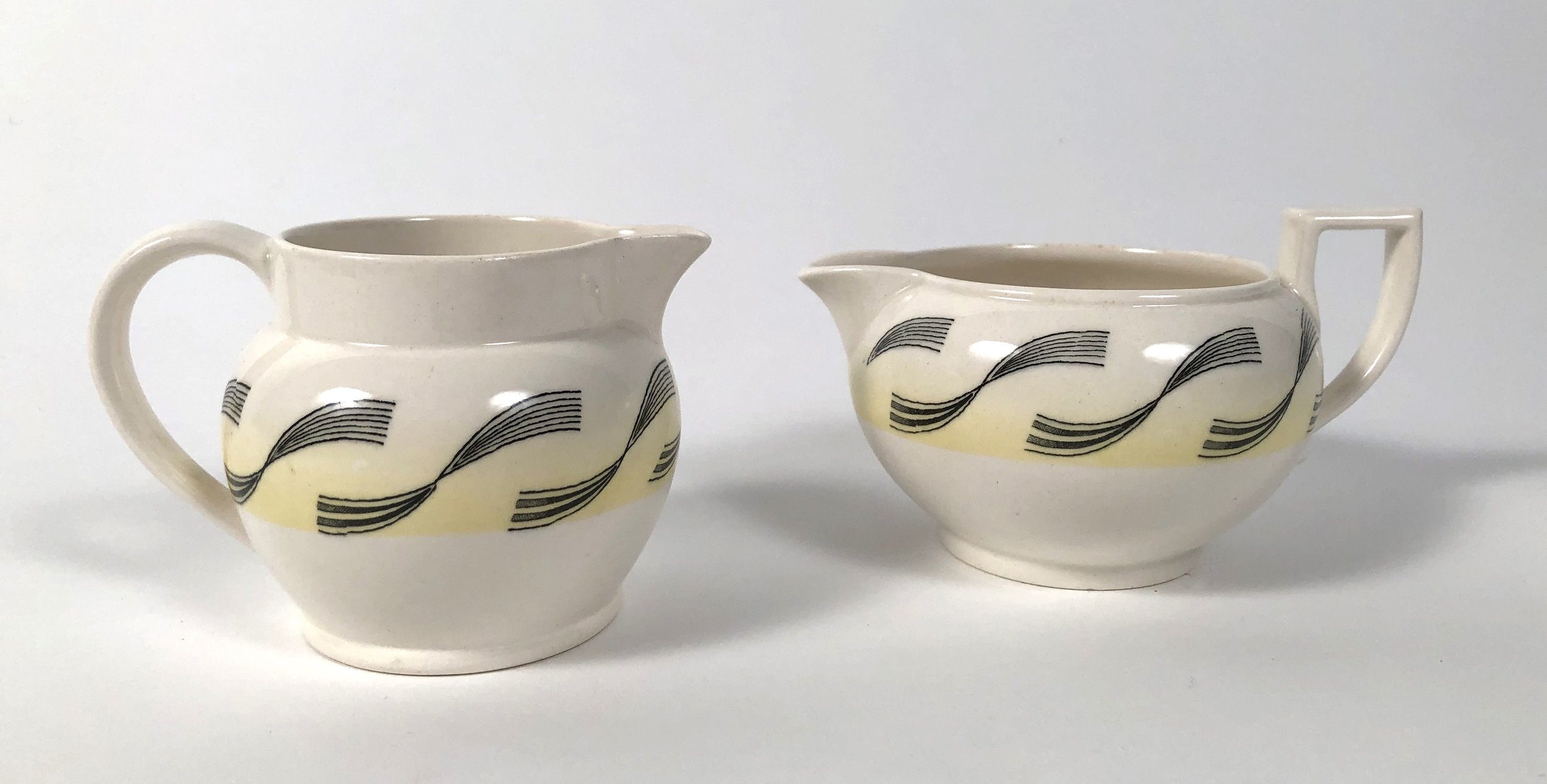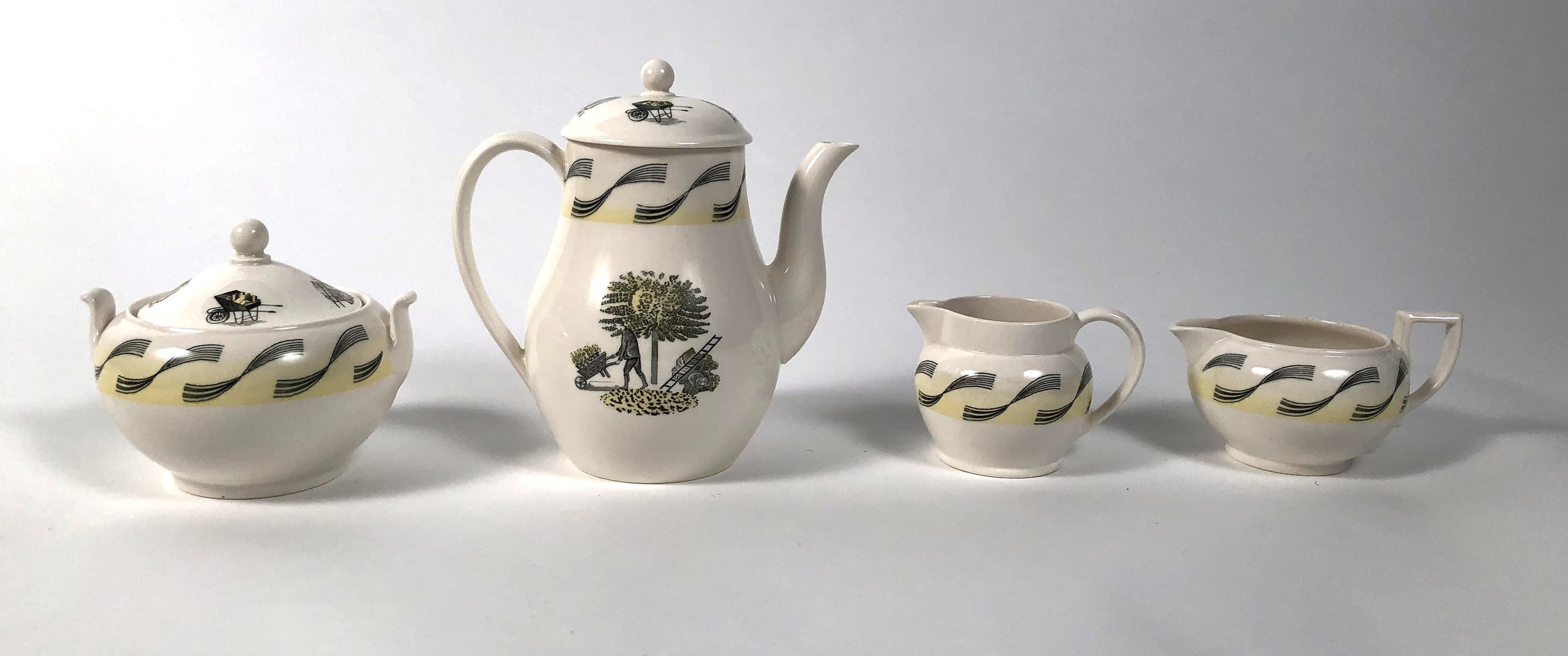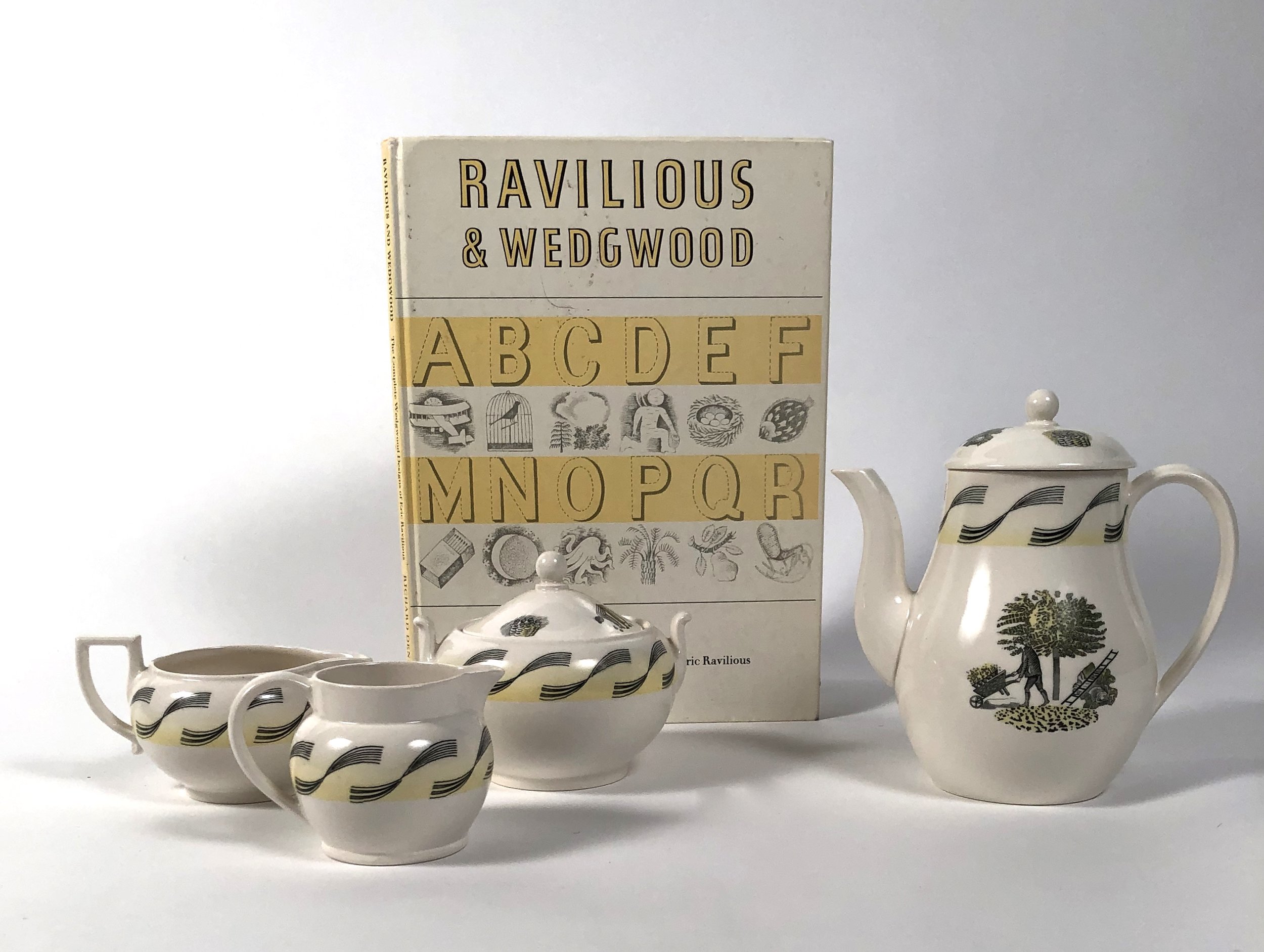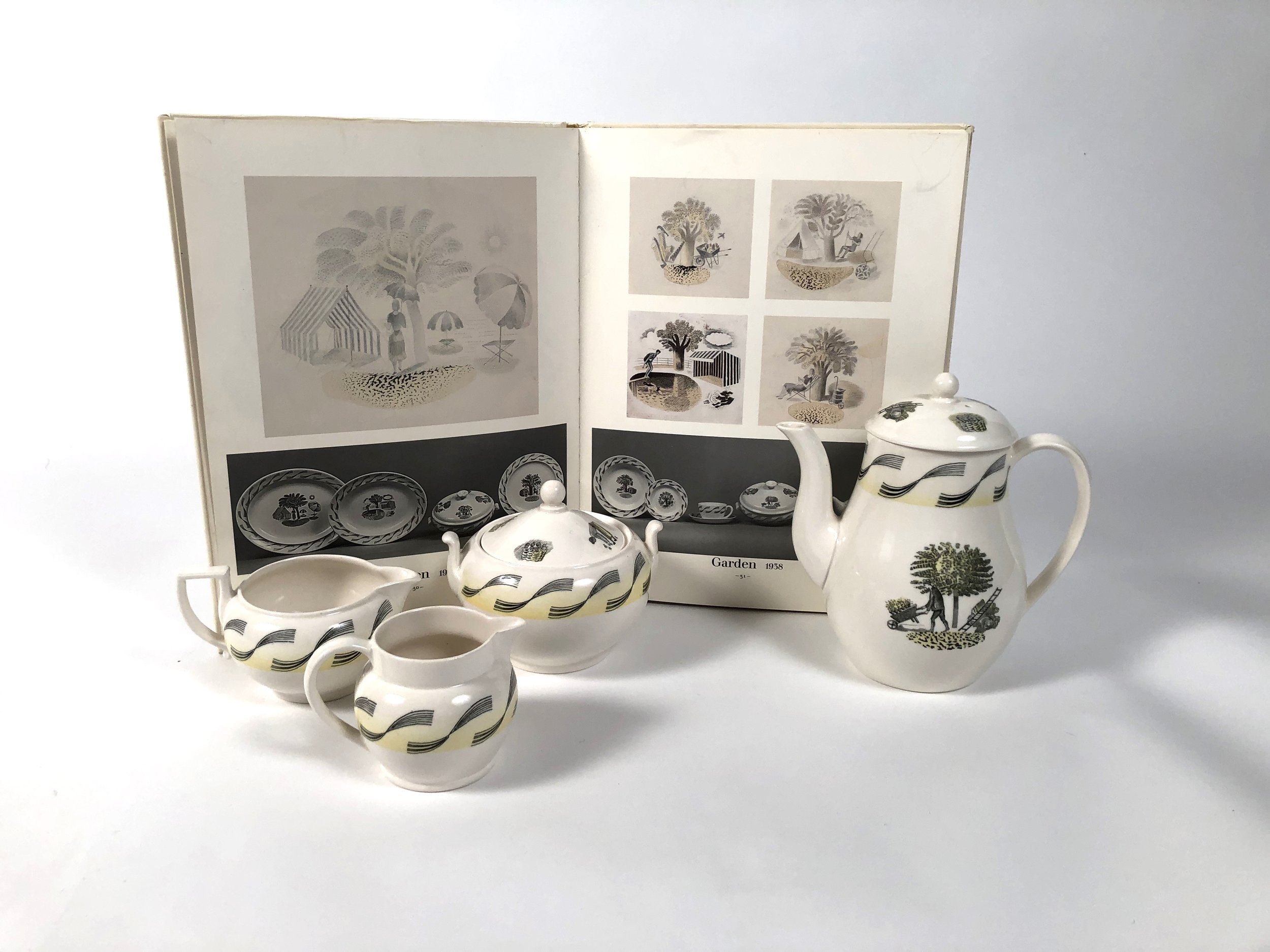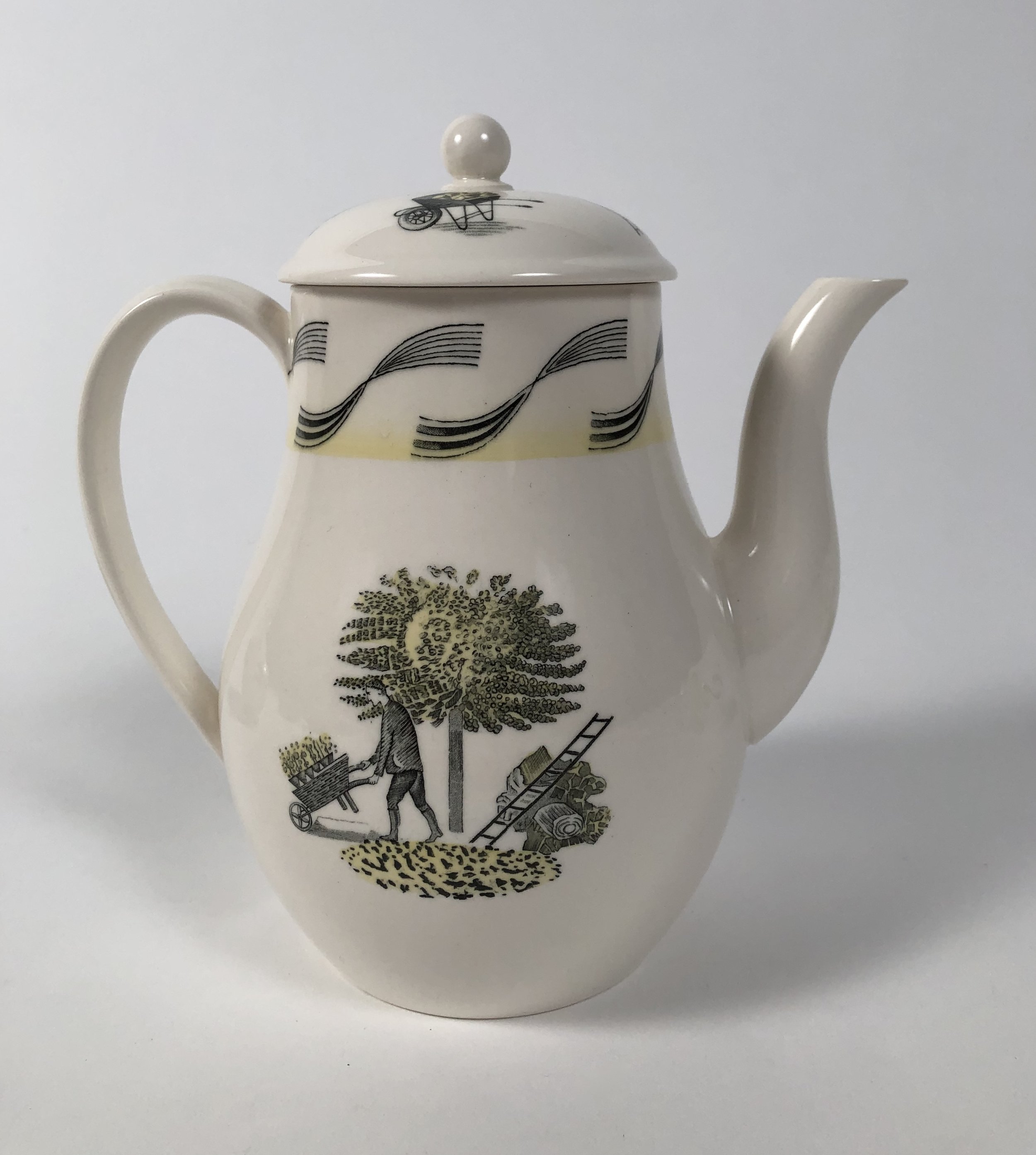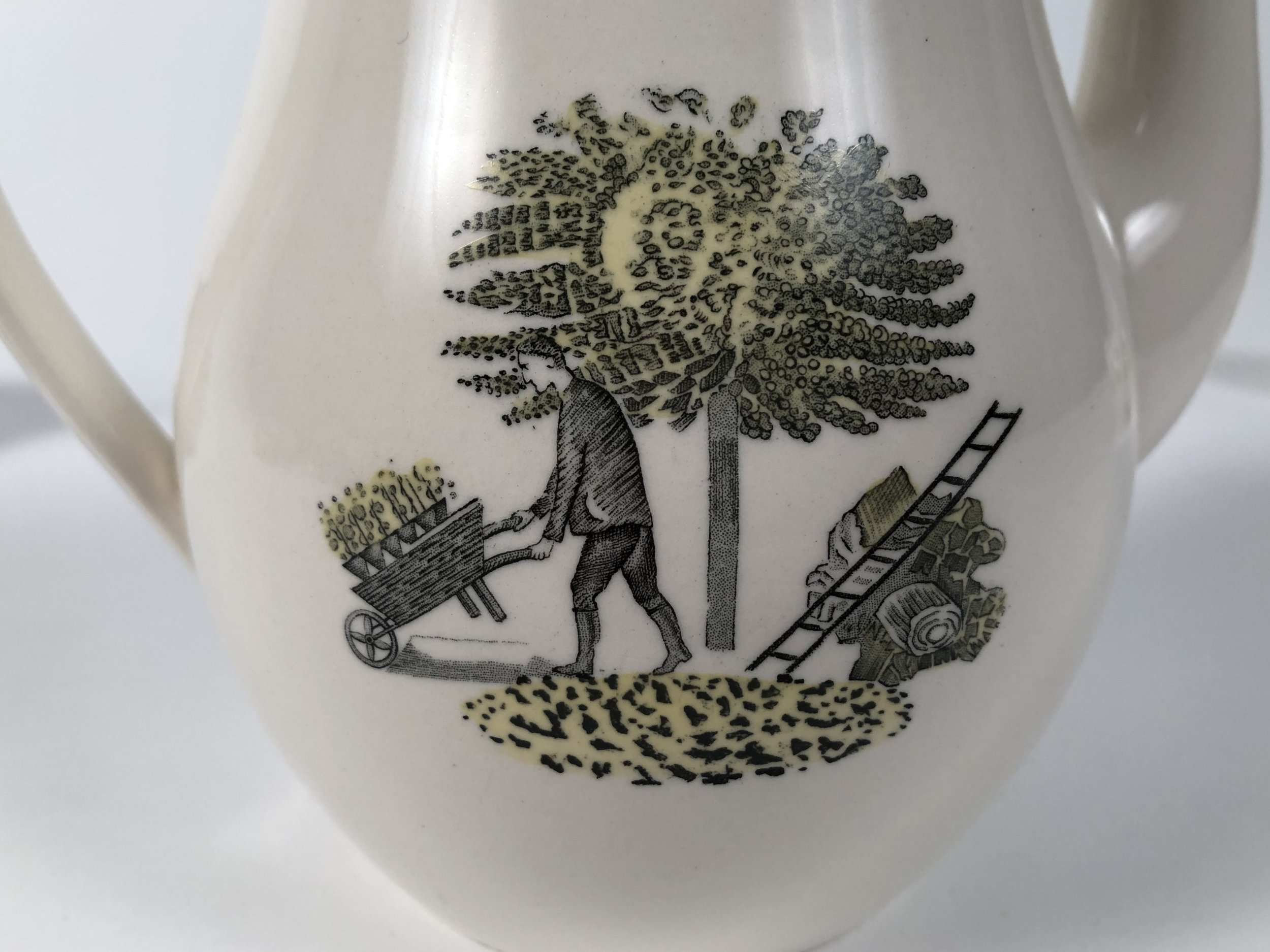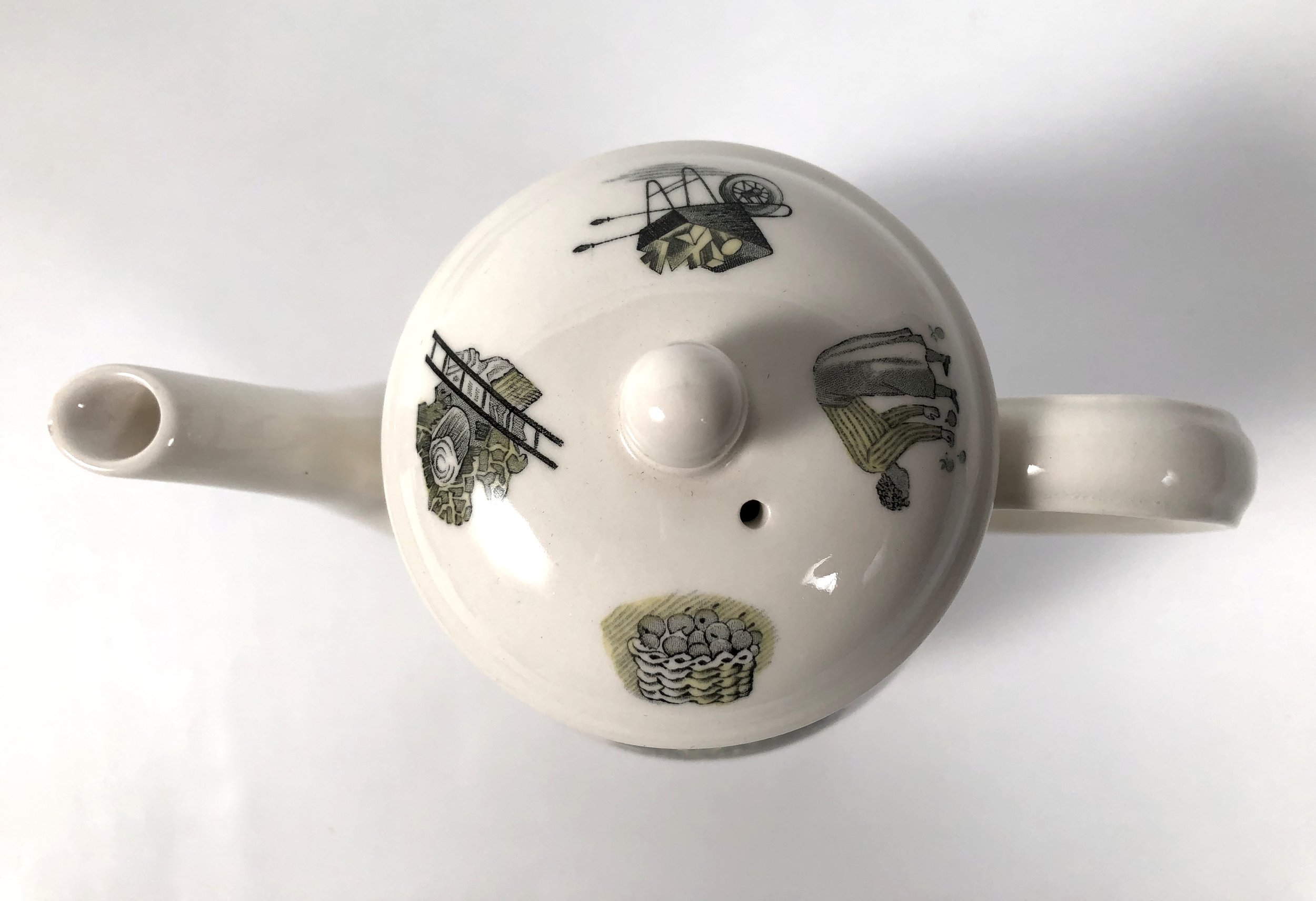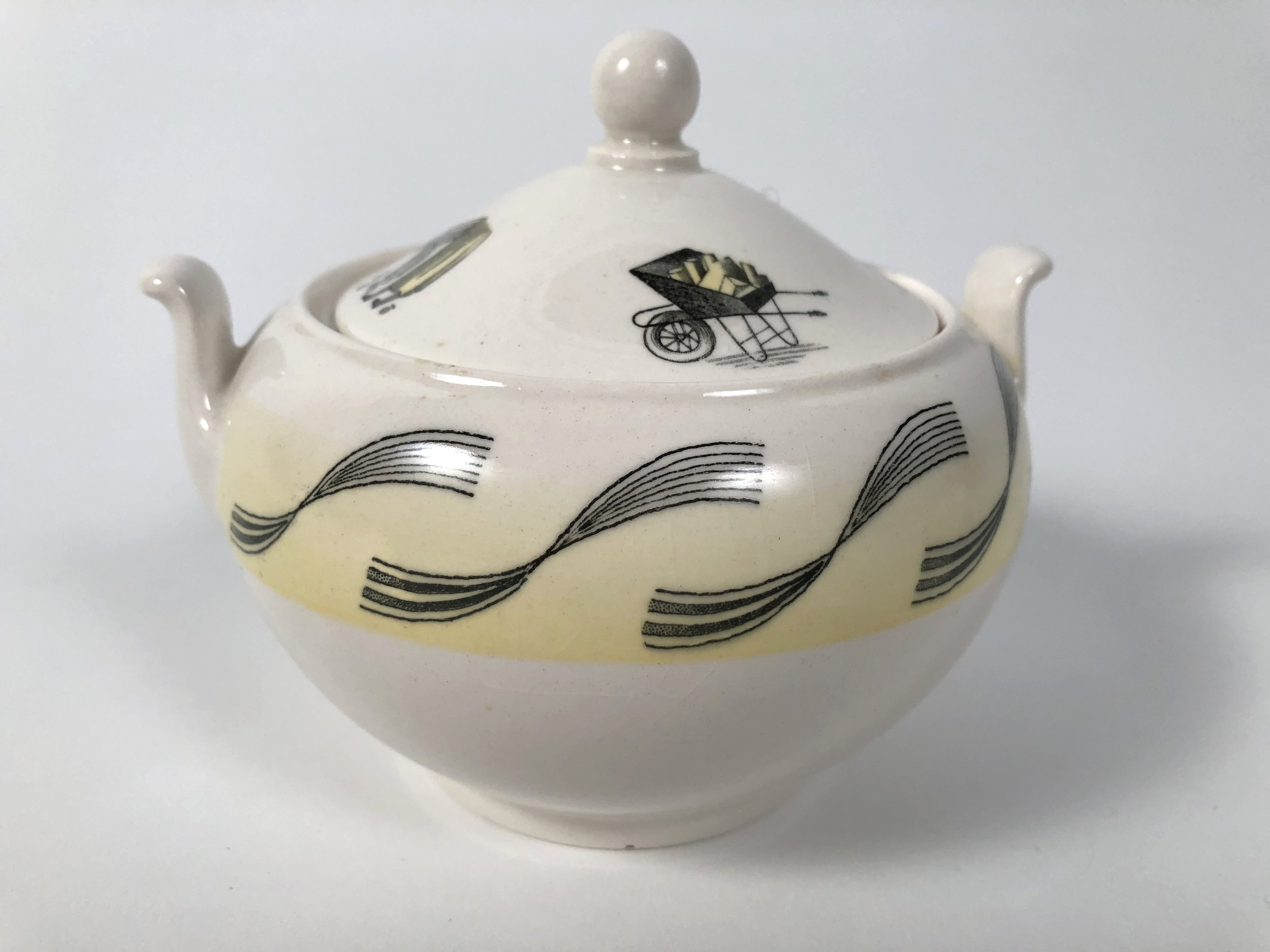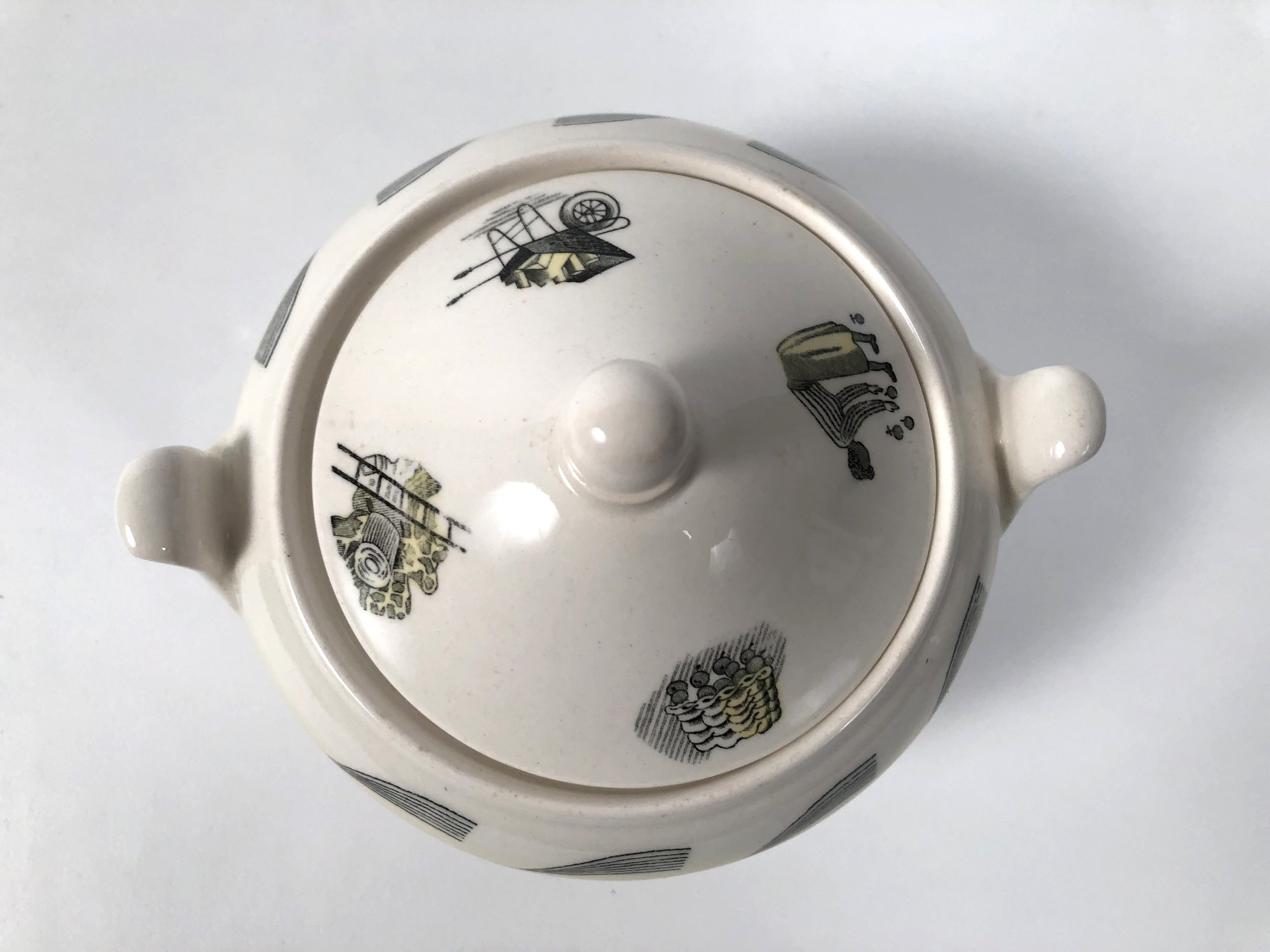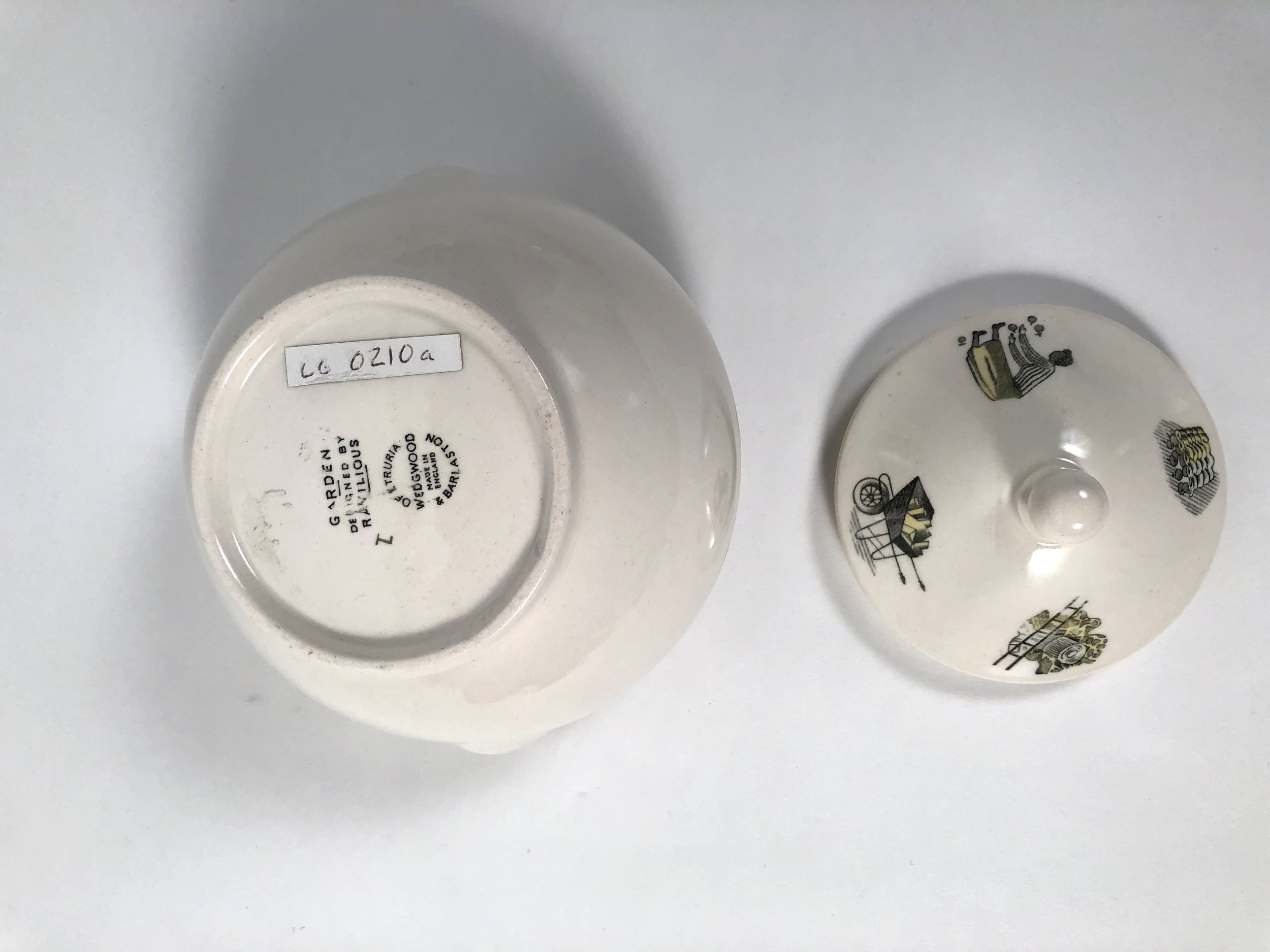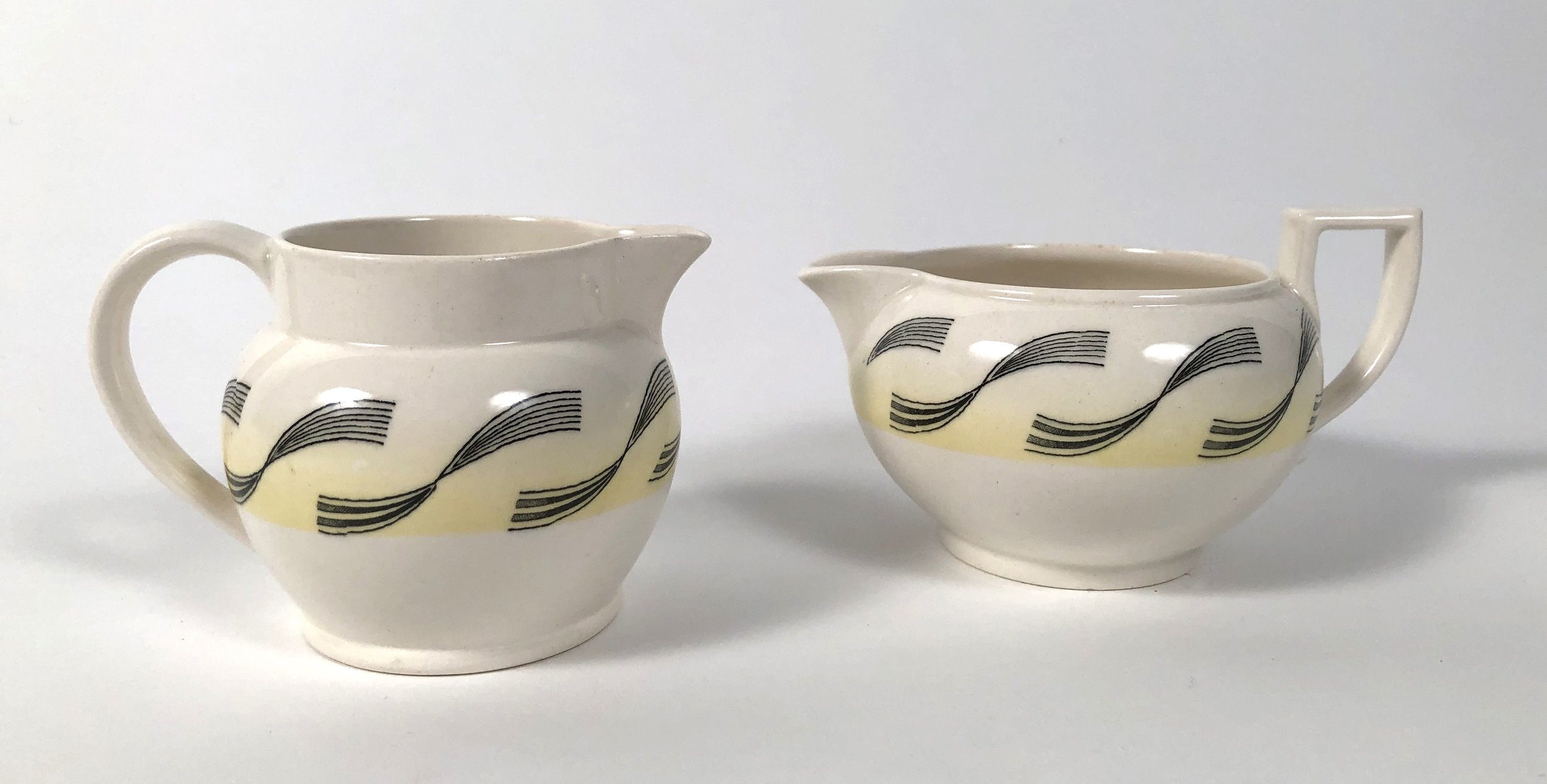 Eric Ravilious Garden Series Coffee Service for Wedgwood
An original Eric Ravilious designed 4 piece coffee service for Wedgwood from the Garden Series, designed circa 1938 and produced for circa 1951-1954, comprising a coffee pot with cover, covered sugar bowl and 2 creamers in different shapes, in transfer printed black with yellow highlights on a white field with the designer's characteristic graphic and very charming depictions of garden activities. The coffee pot features on each side a male gardener pushing a wheel barrow full of potted plants below a large deciduous tree, with ladder and garden implements to the side. The lids of the coffee pot and sugar bowl depict 4 vignettes: A basket of apples, a woman gardener bending down to pick up fruit, a wheel barrow filled with pruned tree limbs and a ladder with logs. All 4 pieces have stylized 1930s wavy bands, with yellow highlights. The shapes are typical Wedgwood neoclassical forms which date to the late 18th and early 19th centuries. Signed with printed Wedgwood mark , The Garden Series By Ravilious on the bottom of each piece. I
In addition to this service, we have available 6 demitasse cups withs saucers. The Garden series was designed in 1938, but not produced until after World War II in the 1950s.
Dimensions of each piece: Coffee/tea pot 7" H x 7" W x 4" D Sugar bowl 4" H x 5 1/2" W x 4 1/2" D Creamers 2 1/4" H x 5" W x 3 1/2" D 2 1/2" H x 4" W x 3" D.
$1800 the set
Eric Ravilious studied at Eastbourne School of Art, and at the Royal College of Art, where he studied under Paul Nash and became close friends with Edward Bawden. He began his working life as a muralist, first coming to notice as an artist in 1924. He went on to become one of the best-known artists of the 1930s. He was the leading light of wood-engraving in England at that time, and undertook ceramic designs for Wedgwood. He also designed graphics for London Transport. His work is highly collectible and sets of his Wedgwood designs are rare.