Large 19th Century George Washington Cast Iron Stove Figure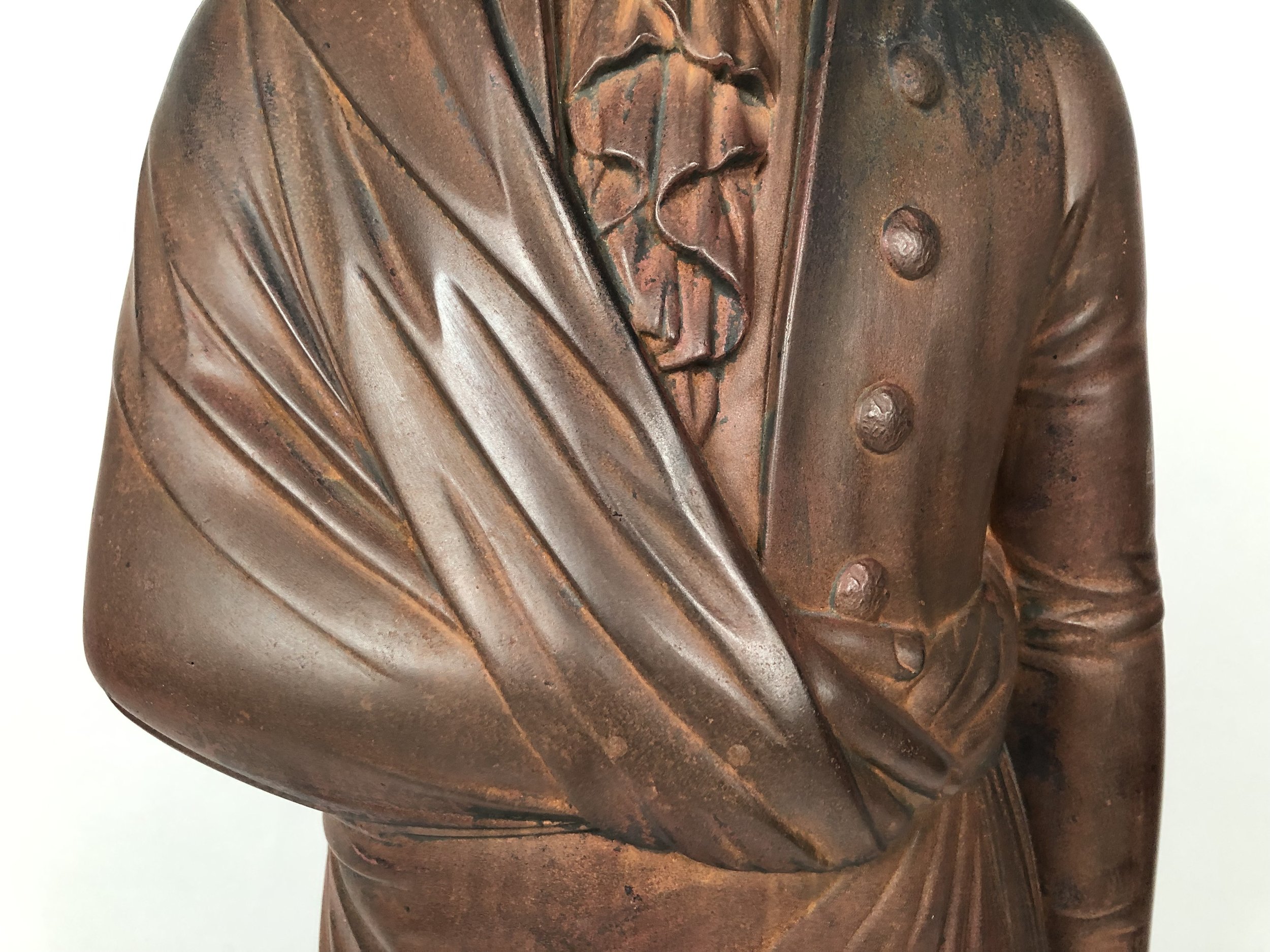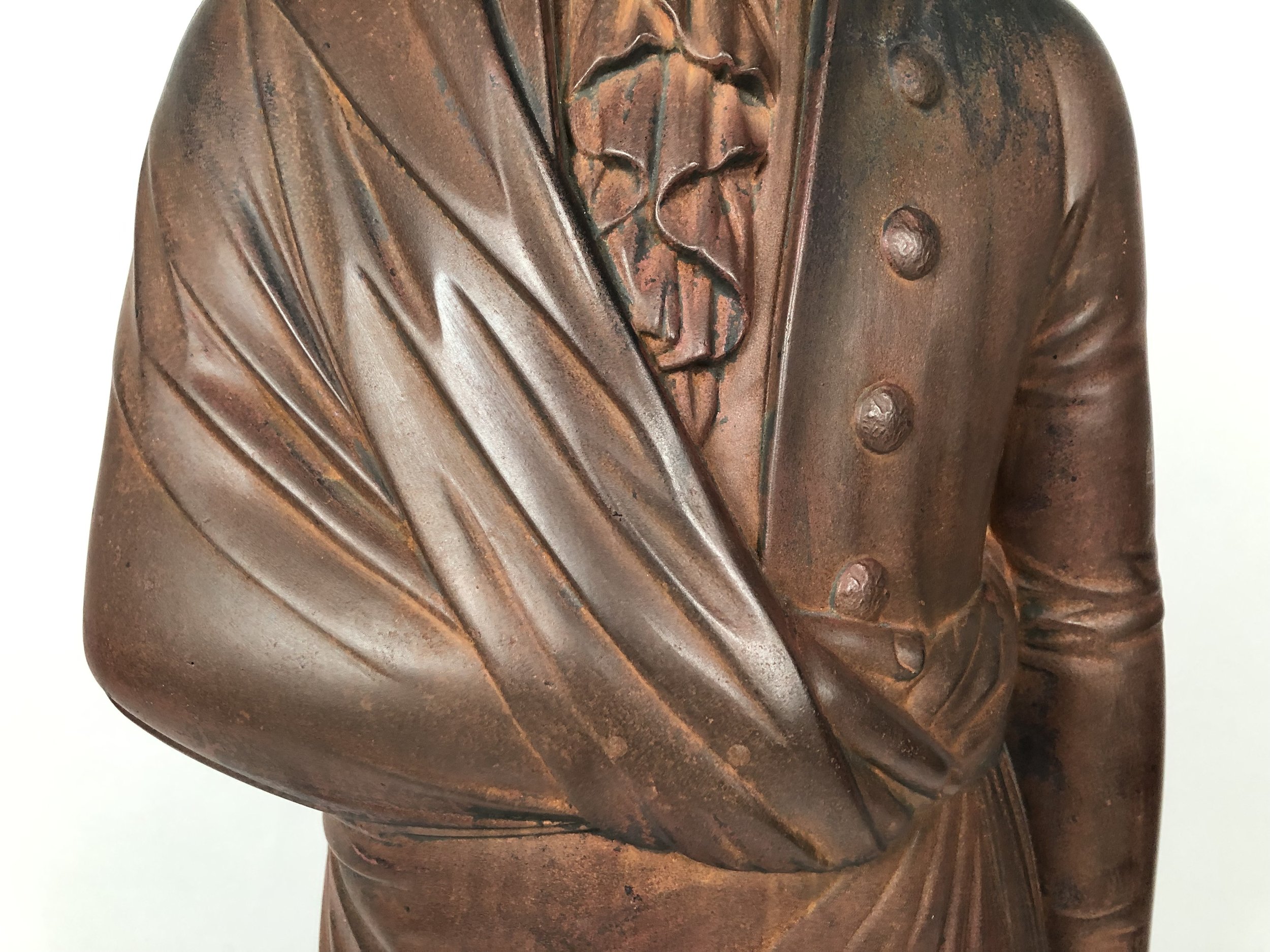 Large 19th Century George Washington Cast Iron Stove Figure
A striking 19th century cast iron figure of George Washington, the full-body figure composed of two joined halves with a well detailed head, body and robe details, the back inscribed in cursive, in the casting, "Design Patented Aug. 26, 1843," together with a carved and white-painted Ionic capital.
Height: 47" Width: 16" Depth: 7 1/2"
Height on column capital base: + 11 1/4"
Column capital dimensions:
Height: 11 1/4" Width: 25 1/2" Depth: 11 1/2"
Price on request
Literature: Similar examples of "dumb stoves" (a stove with no opening in the room in which it is used, but rather connected to a stove in a room below), are in the collection at Winterthur and at Colonial Williamsburg, among other museums. The Williamsburg example is illustrated and discussed in Deborah Harding's Stars and Stripes: Patriotic Motifs in American Folk Art (Rizzoli, New York, 2002), p. 231. Another was in the Harold Corbin Collection of American Iron, which was exhibited at the Shelburne Museum in Vermont in the summer of 1988 and another has price of place at Beauport, the former home of Henry Davis Sleeper and now a house museum owned by Historic New England. For related examples see: Fenimore, "Iron at Winterthur", figs. 33A & 33B, p. 85; Horwitz, "The Bird, the Banner and Uncle Sam", p. 124 (Smithsonian Institution).
This cast-iron figure of George Washington is one of the most striking of all 19th century "dumb stoves." These usually did not have a firebox, but were connected by a stovepipe to a functioning stove on a floor below. That way two rooms could be heated by one stove. The designer, Alonzo Blanchard (1799-1864), chose Washington because the country was preoccupied with the nation's first president as a symbol of unity. In this guise, Washington is shown wearing a Roman toga over 18th century clothing. Blanchard probably based his design on the 1826 marble statue of Washington by Francis Chantrey, installed in the Massachusetts State House. (Source: The Albany Institute)