SOLD --Sailor Made NauticalRopework Mirror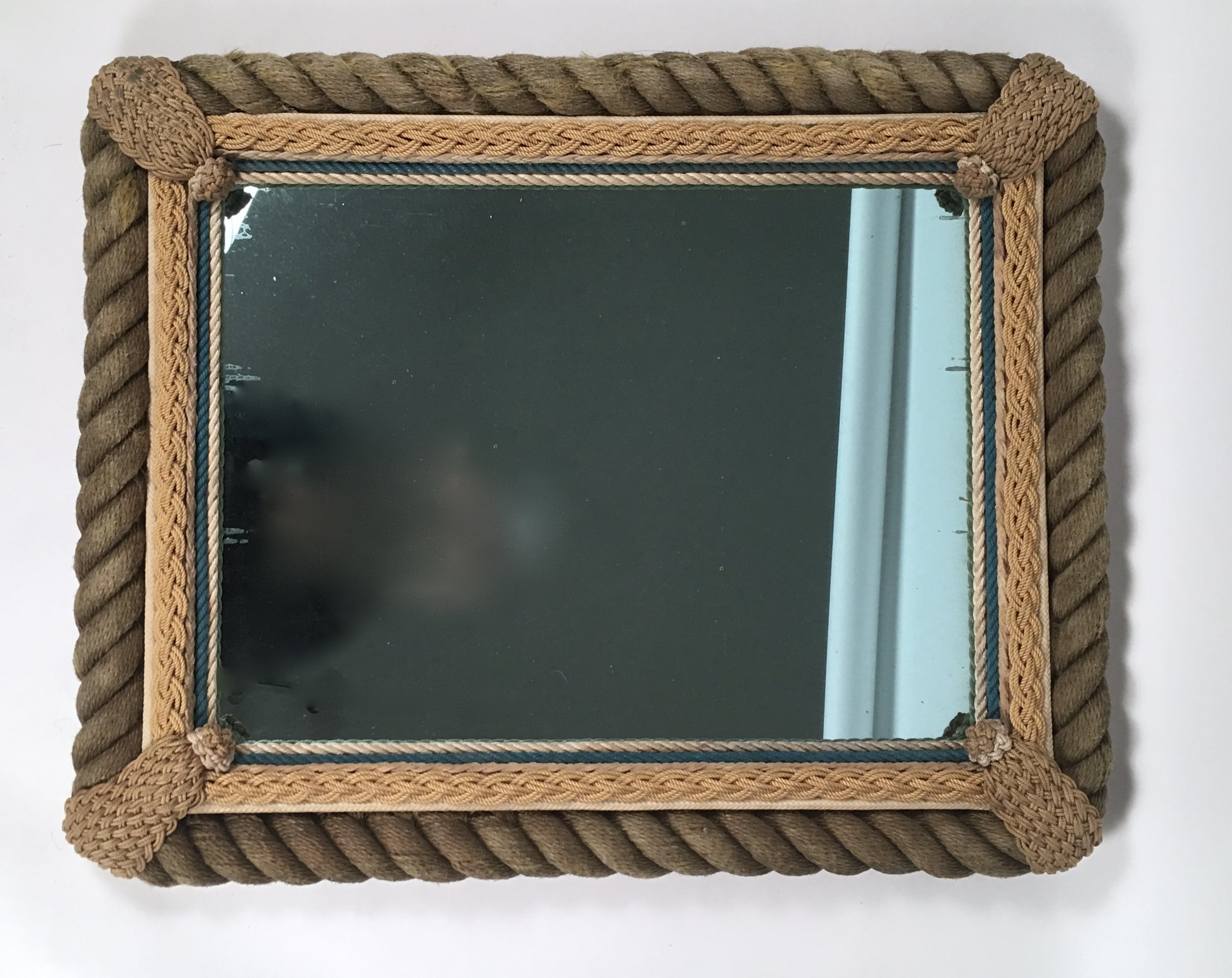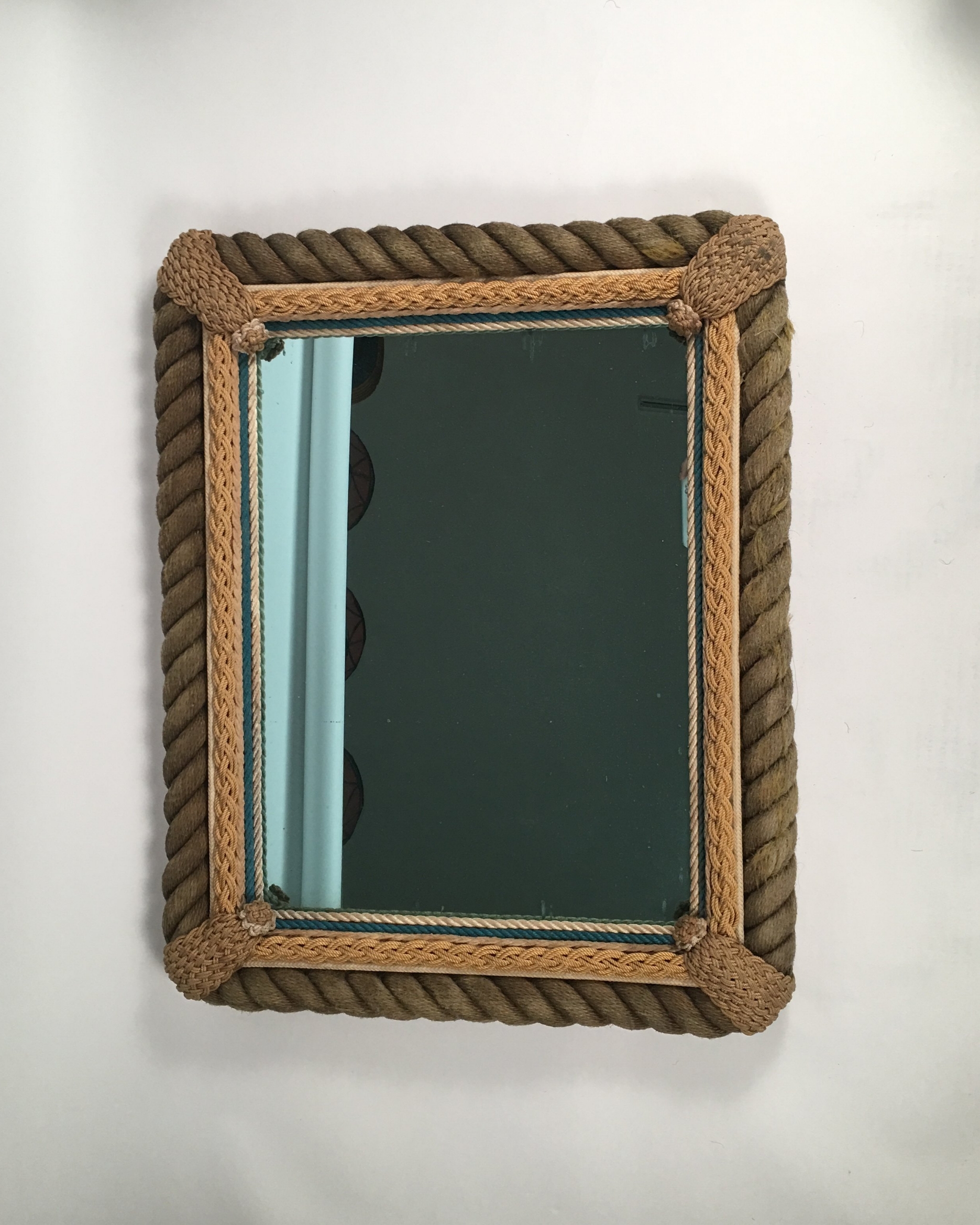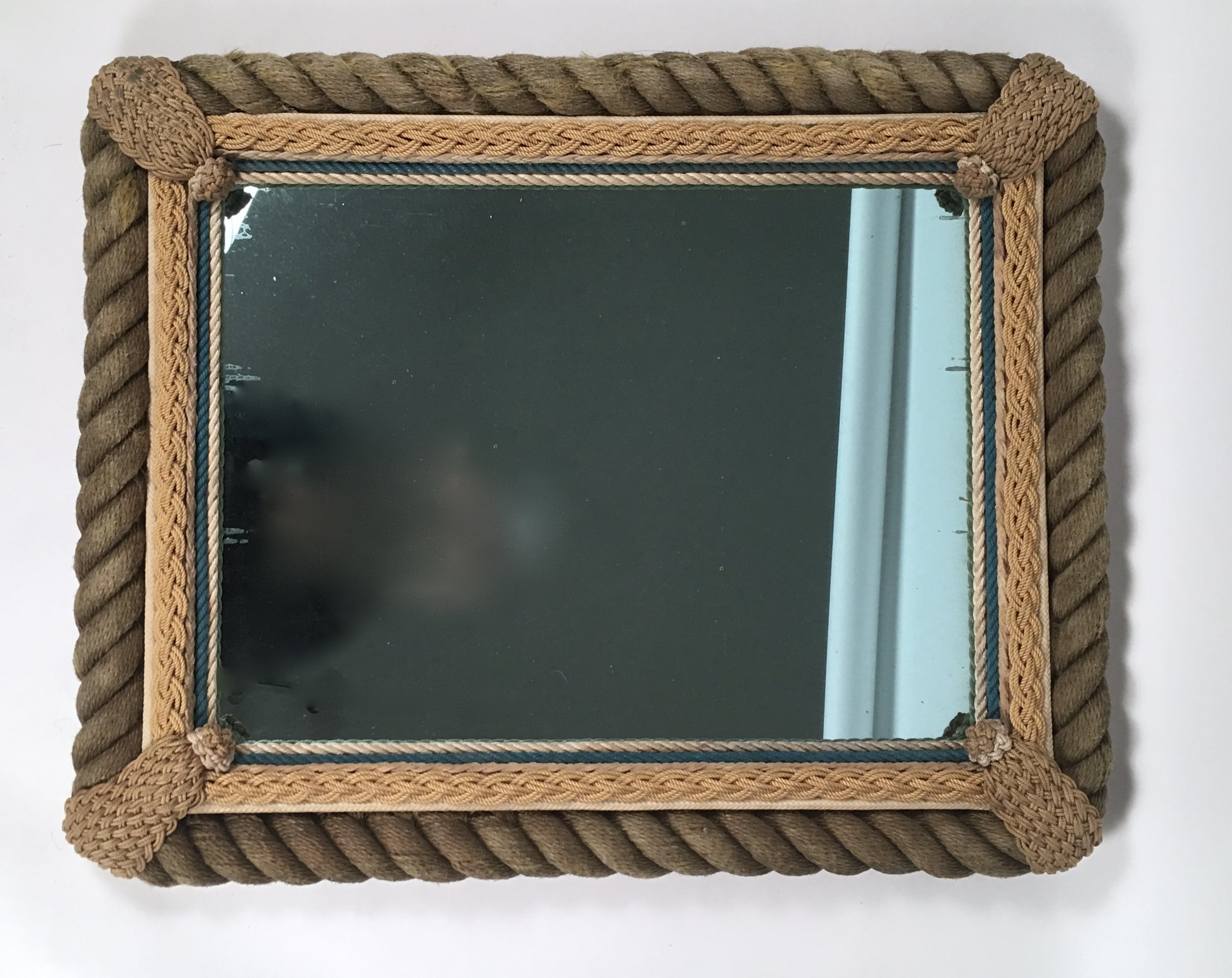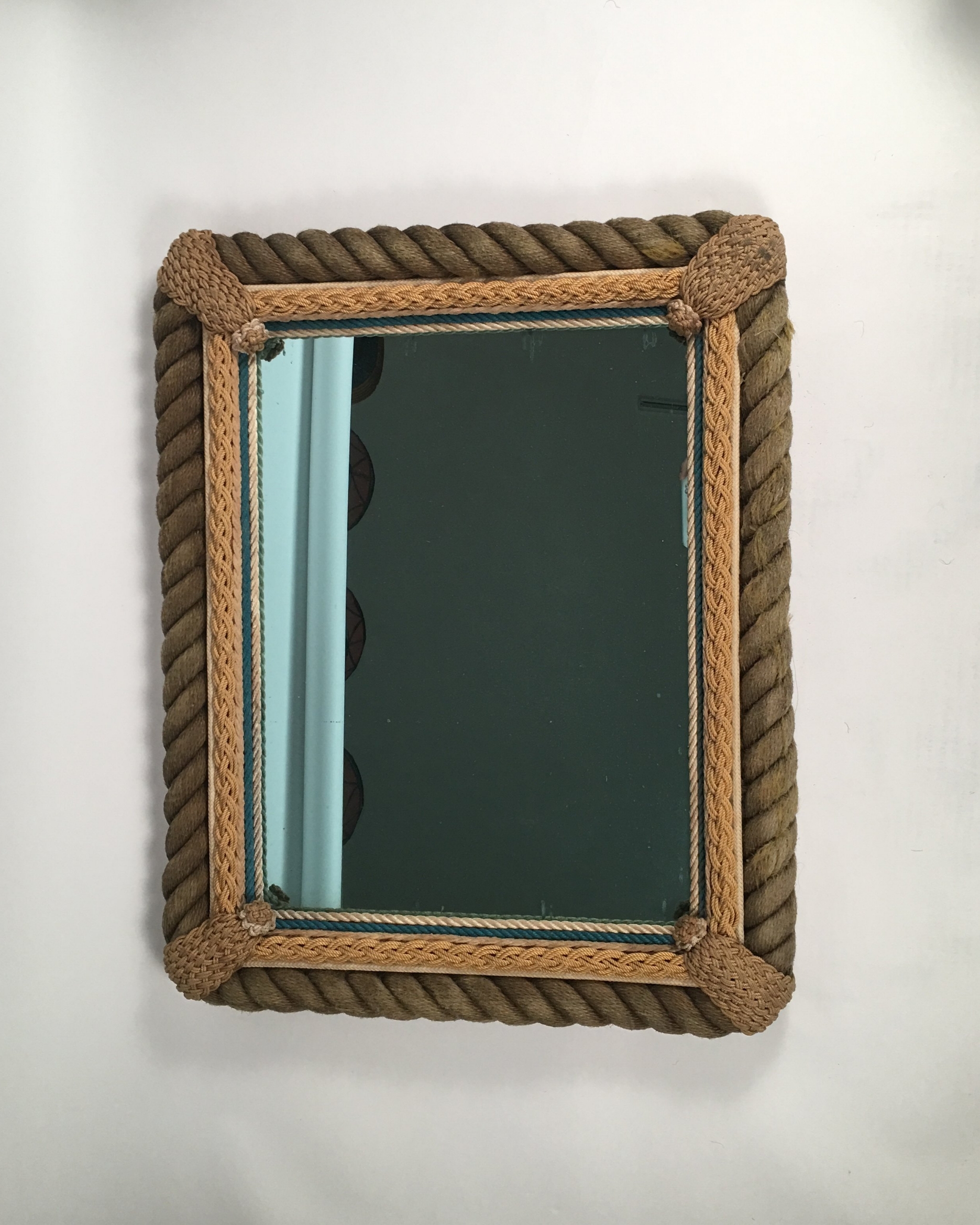 SOLD --Sailor Made NauticalRopework Mirror
A beautifully crafted sailor-made, nautical ropework frame, the thick coiled rope decorated with intricate knot work at each corner over a border of intricate knotted and braided rope which is lined with parallel lines of both blue and white rope. Fitted with Art Deco period blue tinted mirror glass, as found. The ability to master a large variety of knots has always been one of the most important skills to have as a sailor.
This mirror may be hung vertically or horizontally.
Height: 31" Width: 26" Depth: 2 1/2"