SOLD--Zaidee and her Kittens by Virginia Lee Burton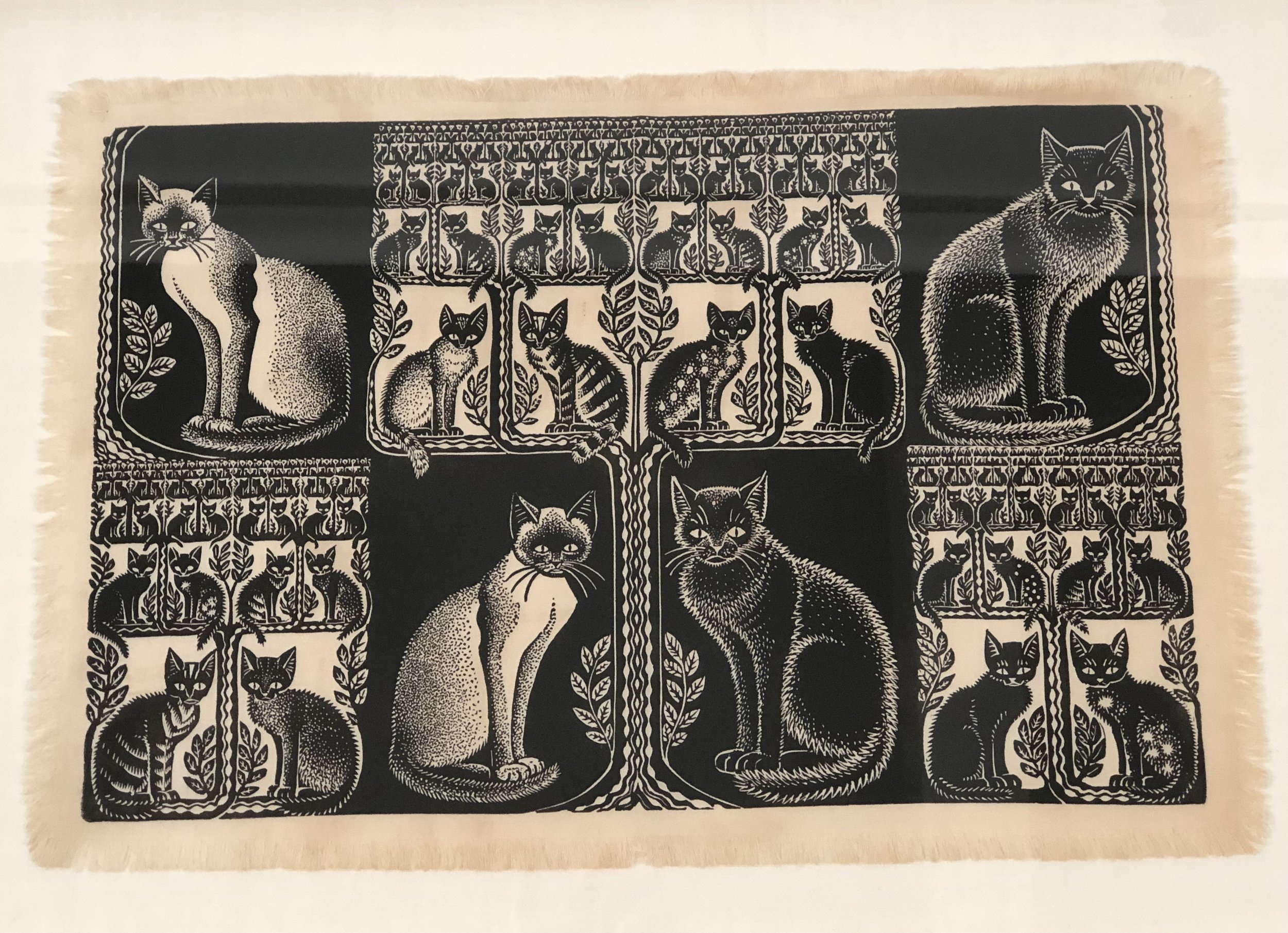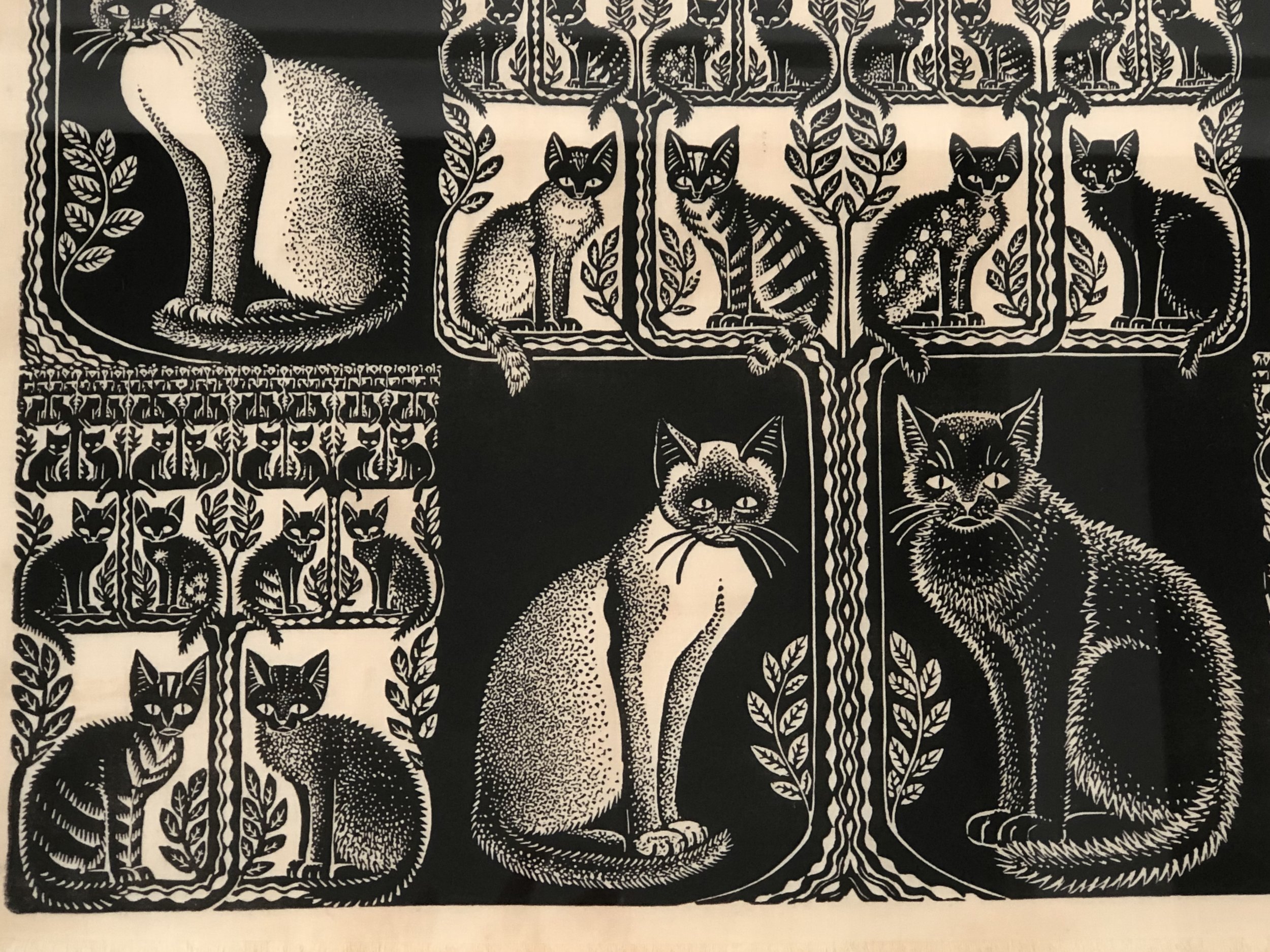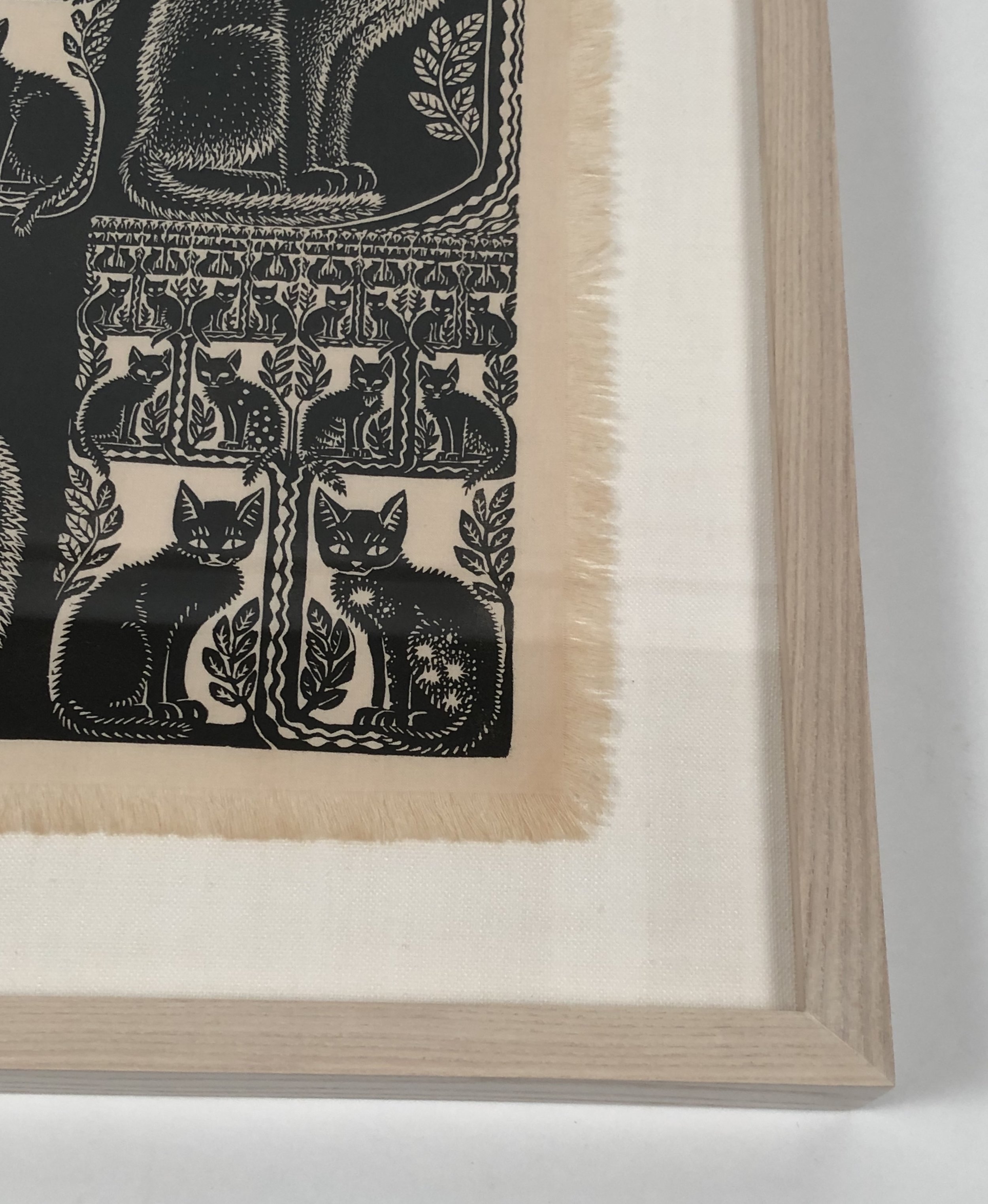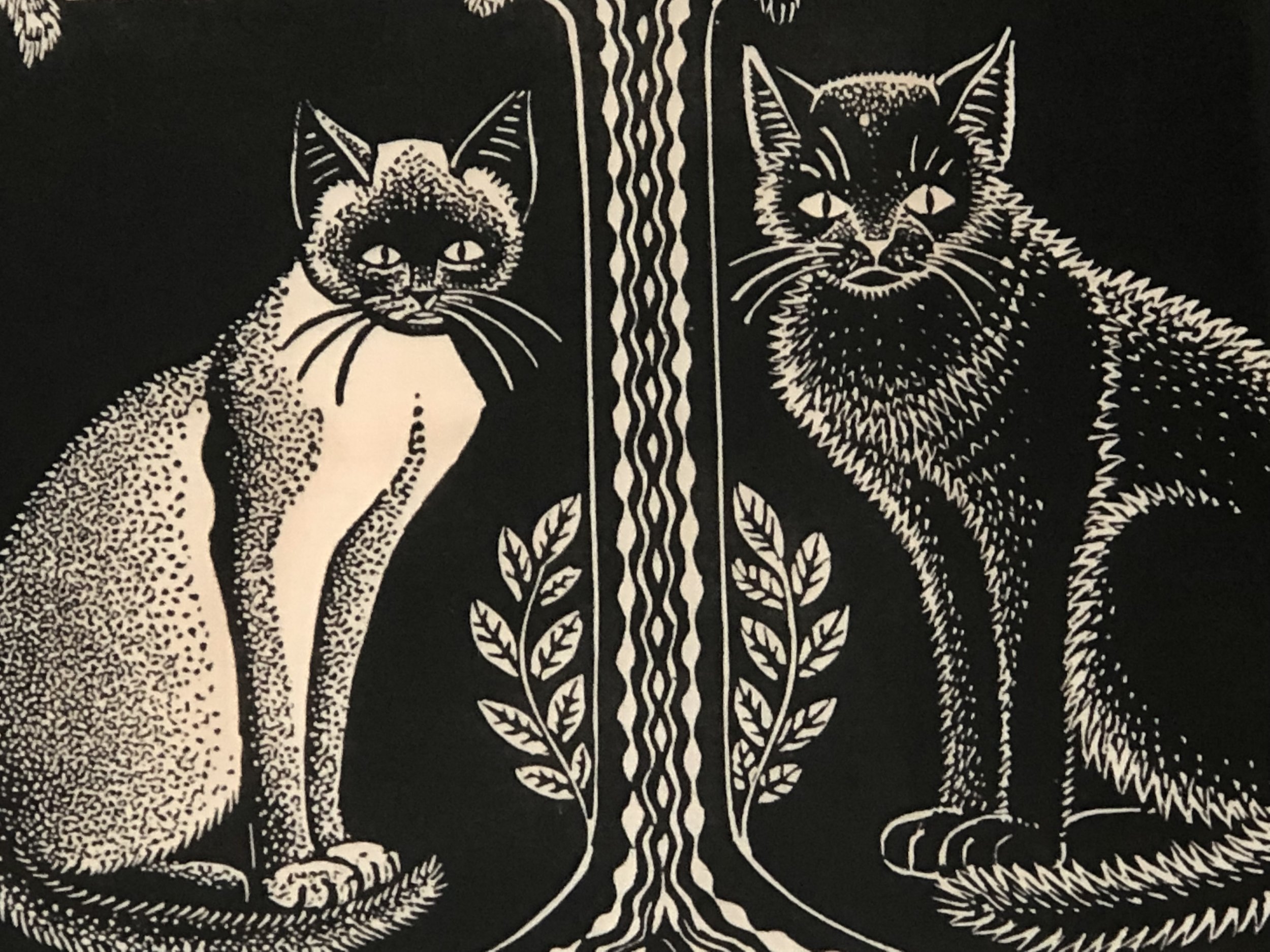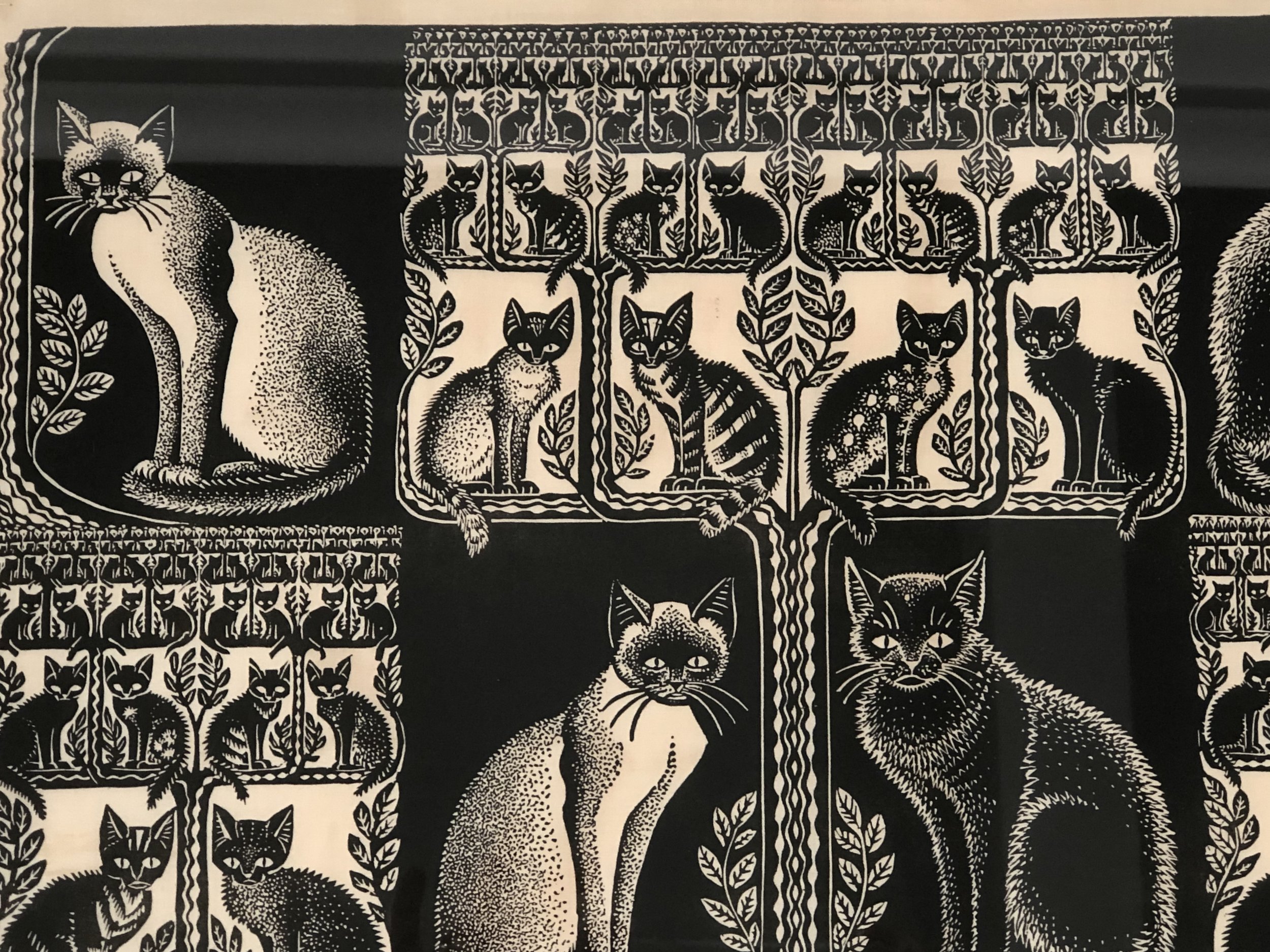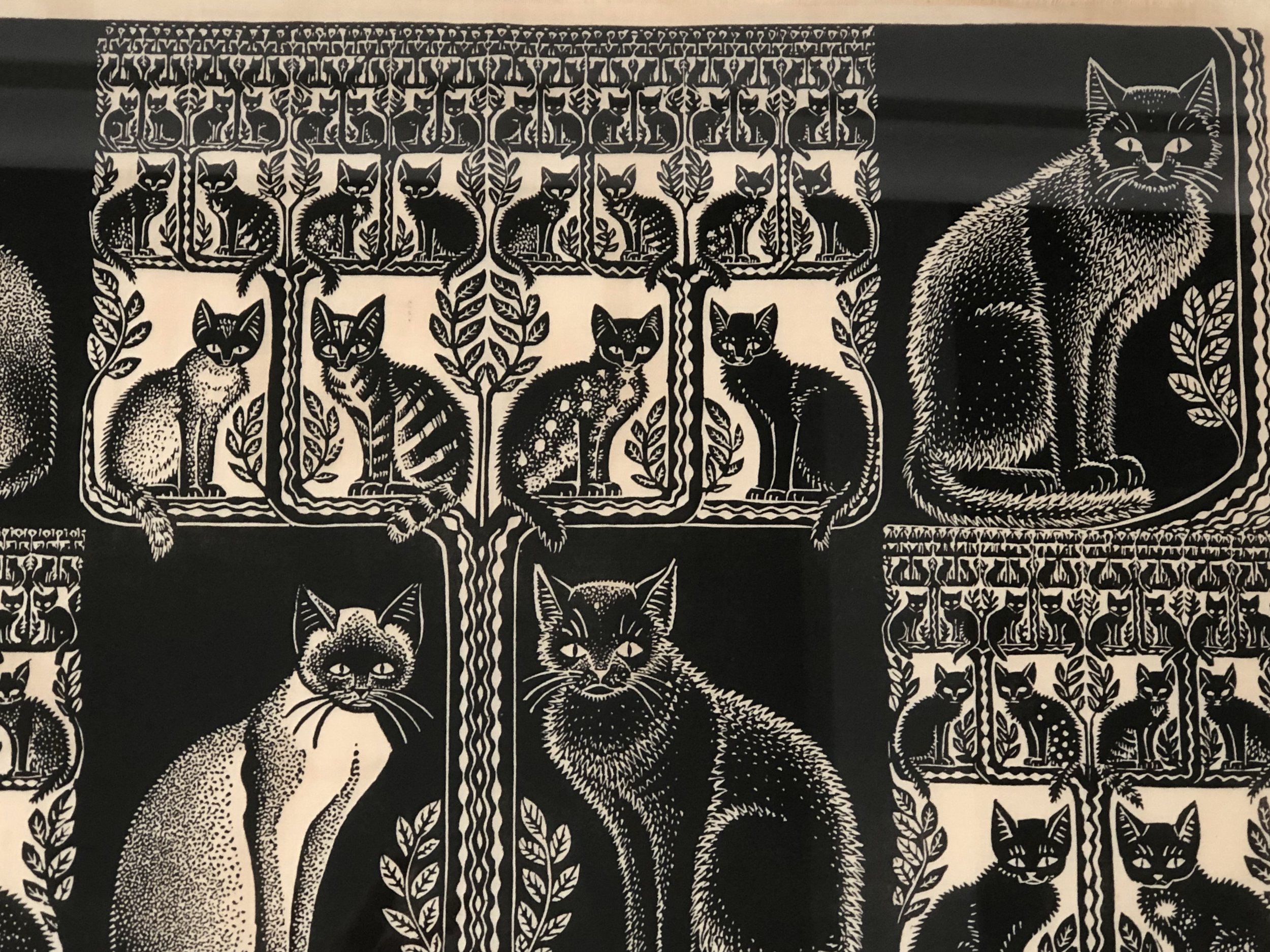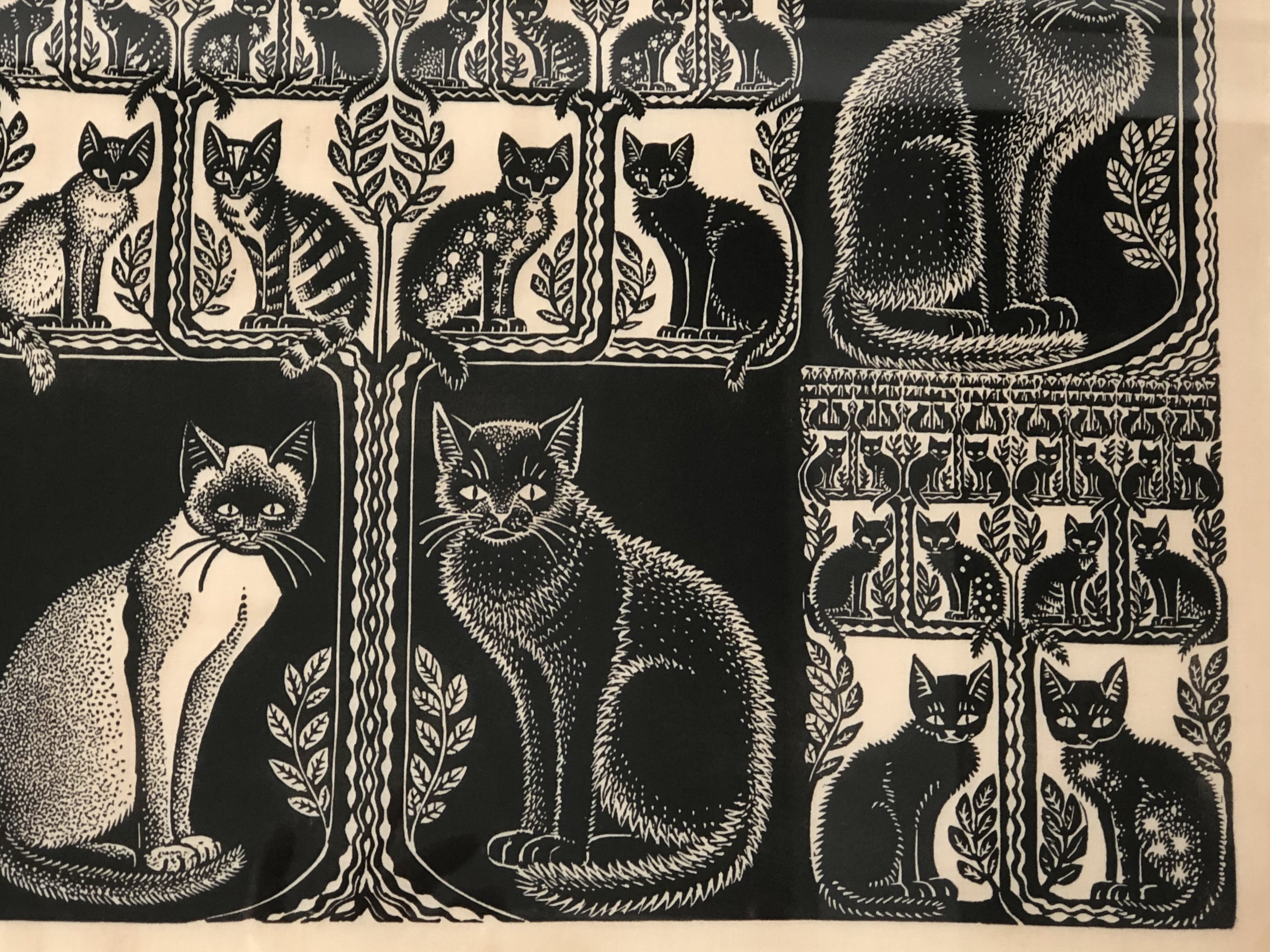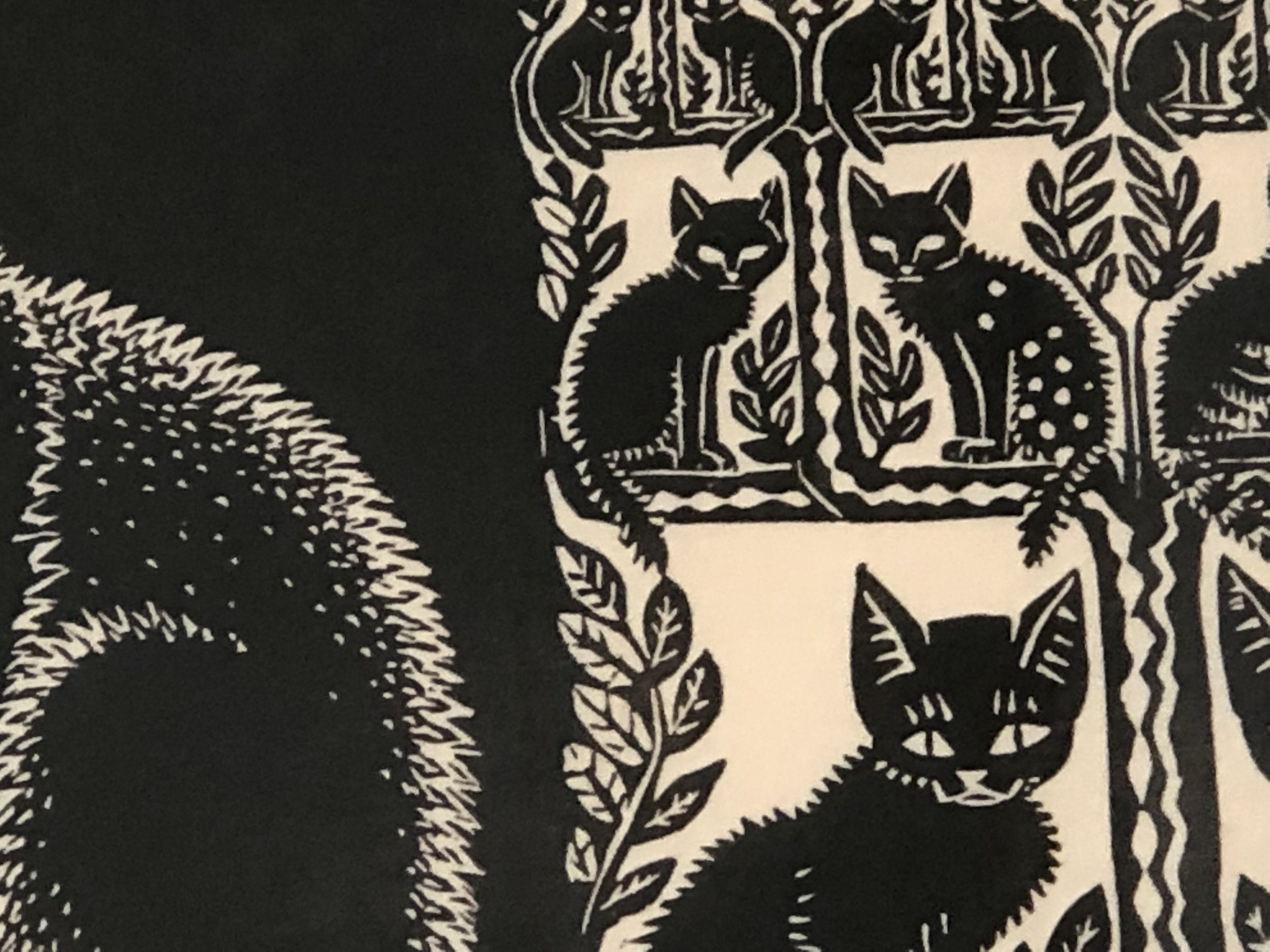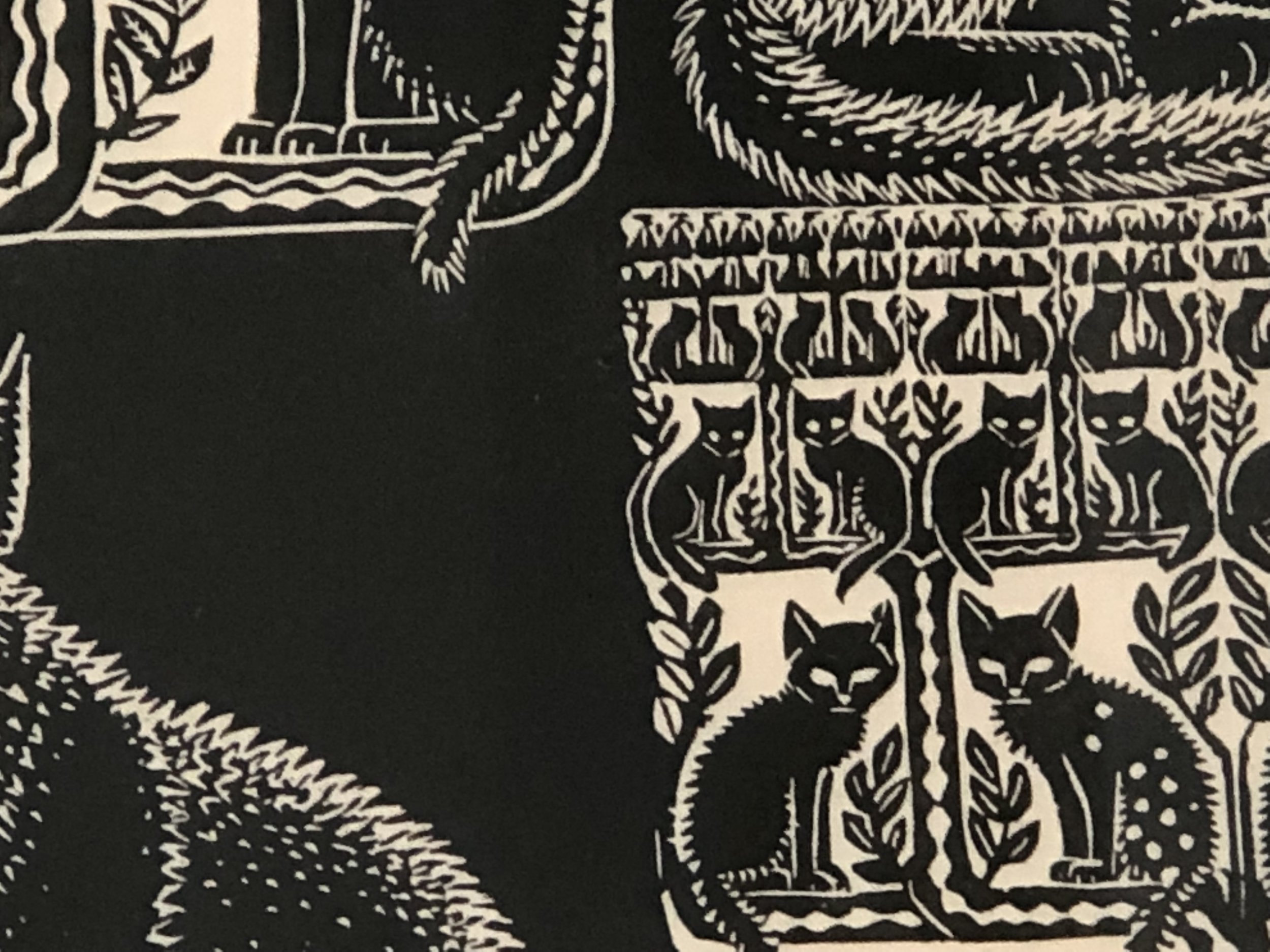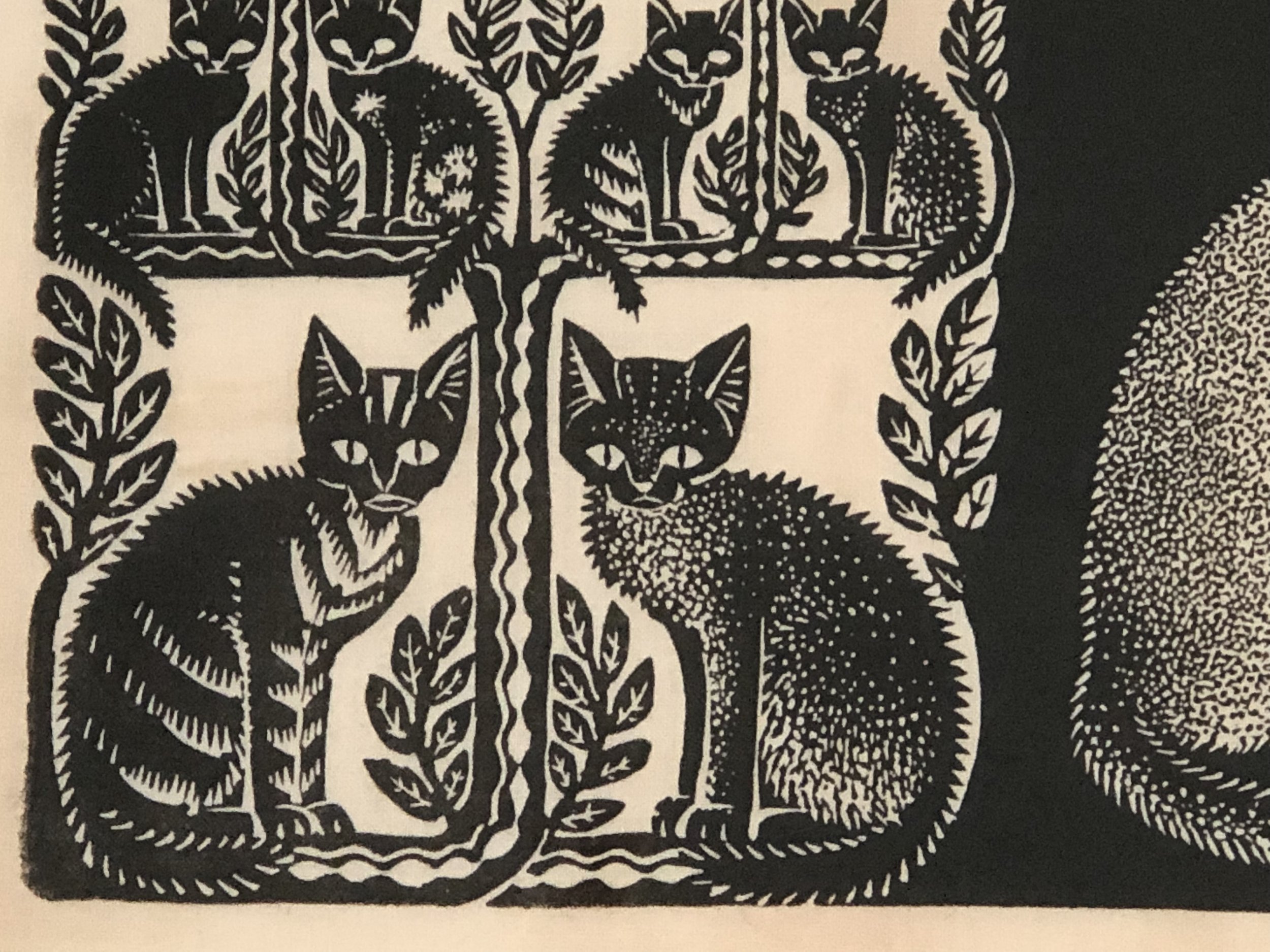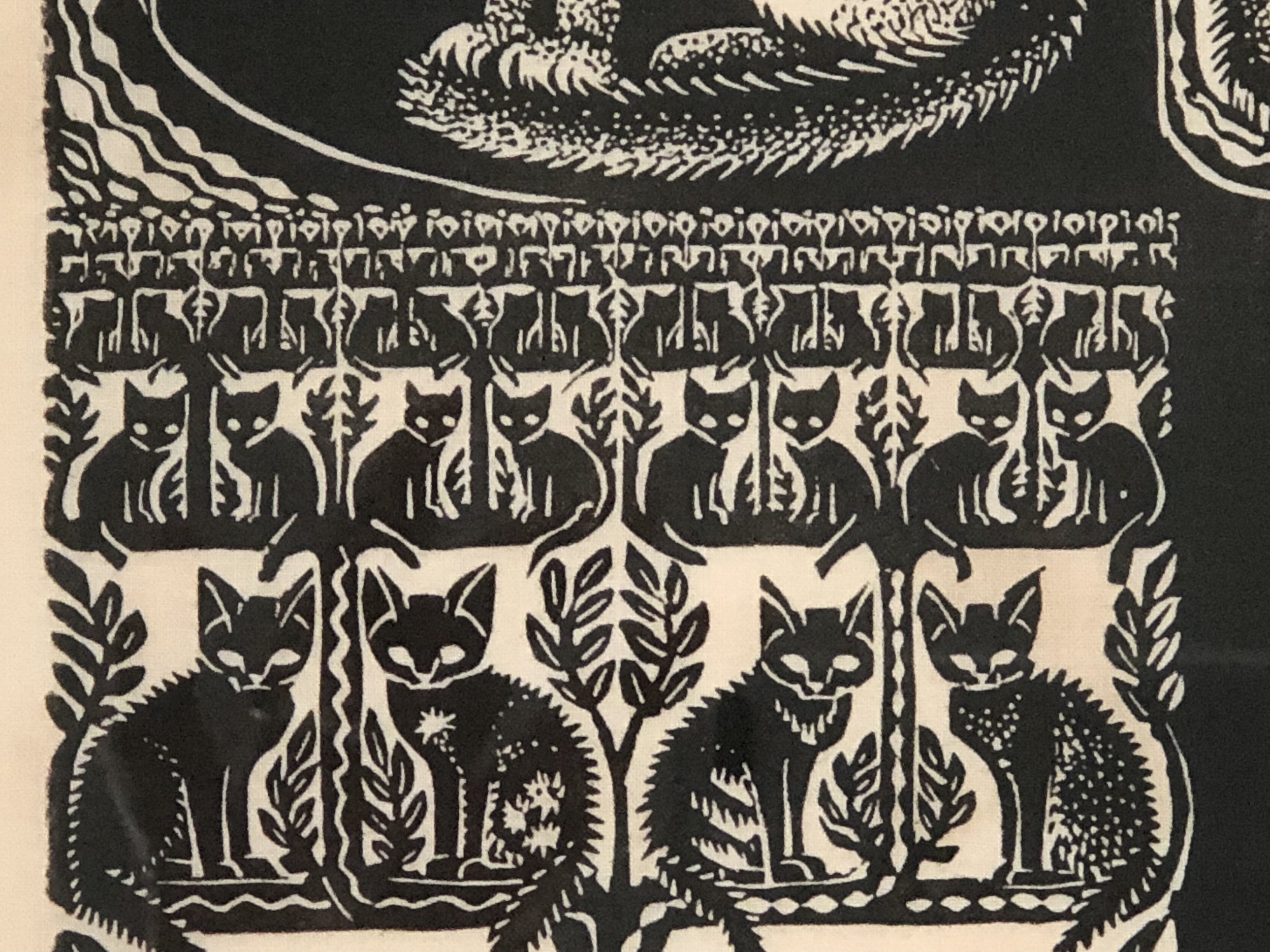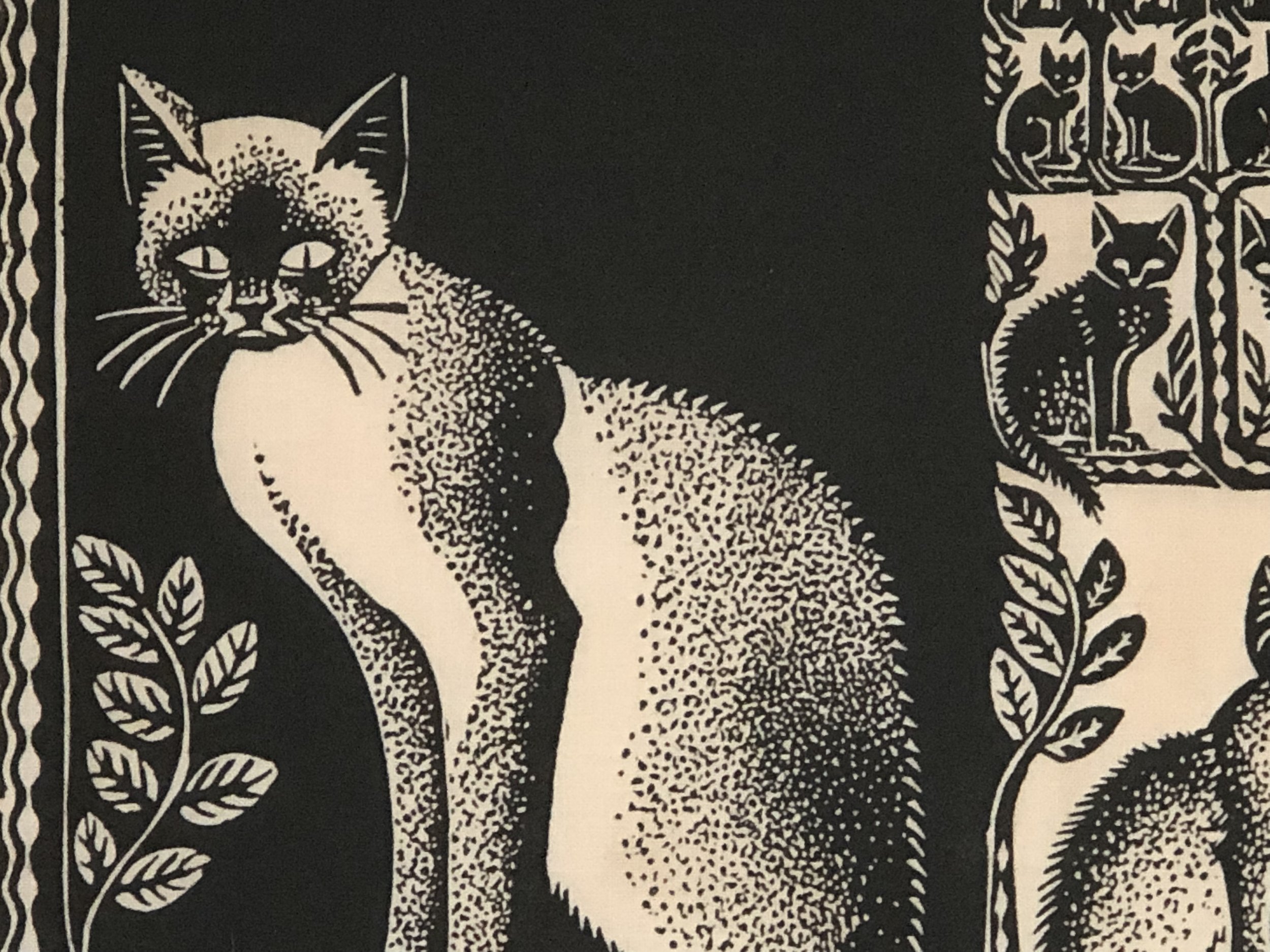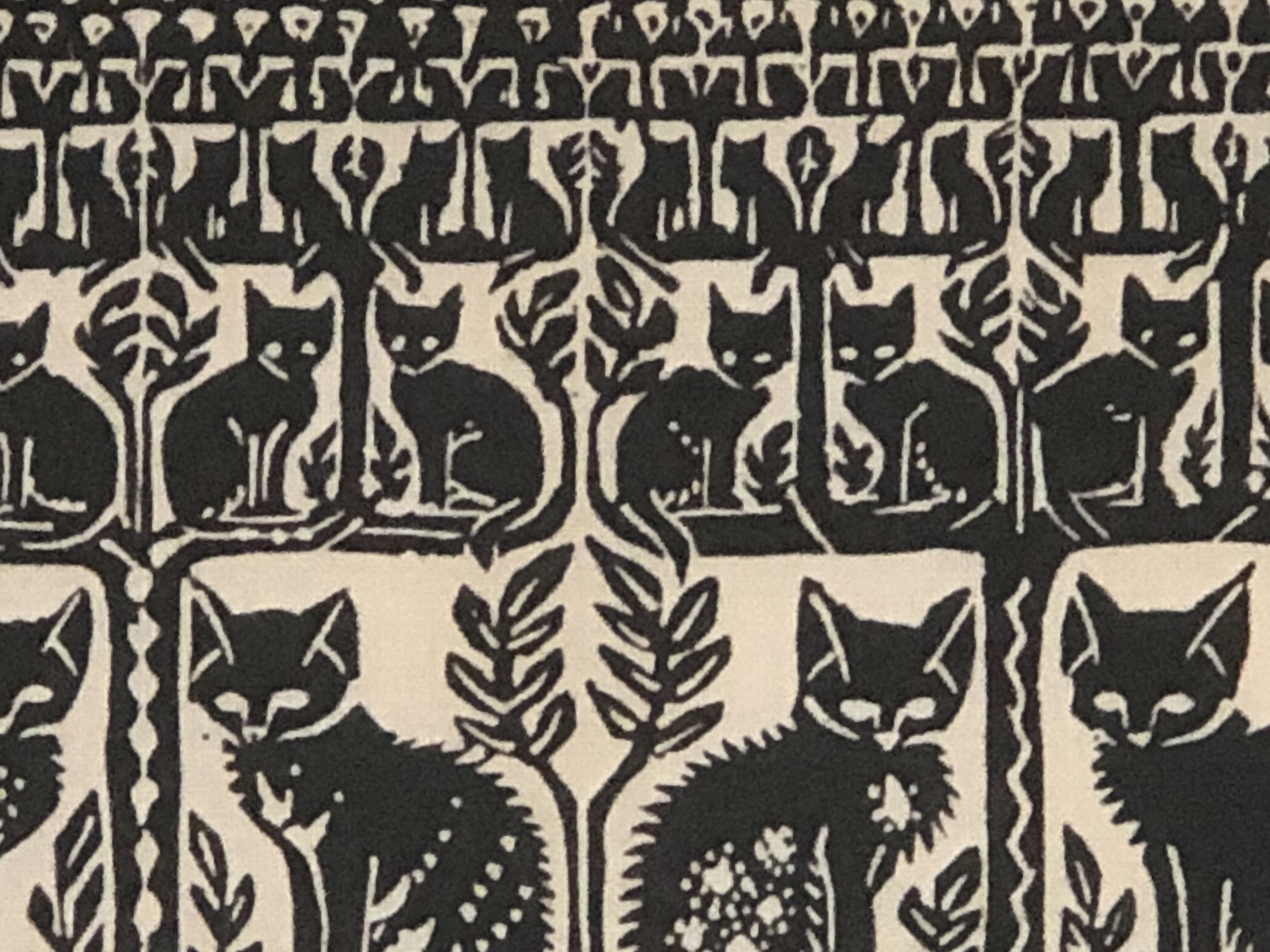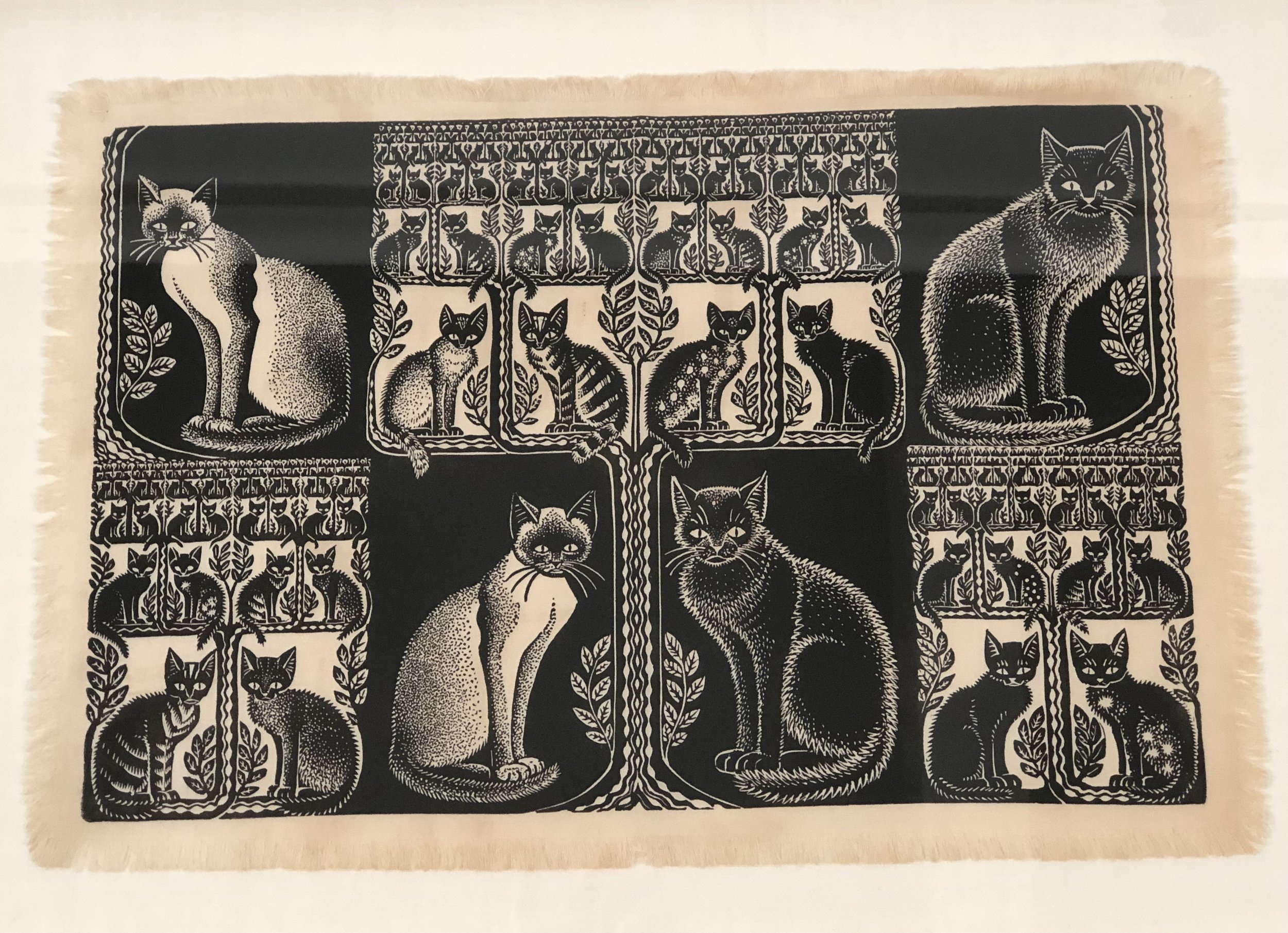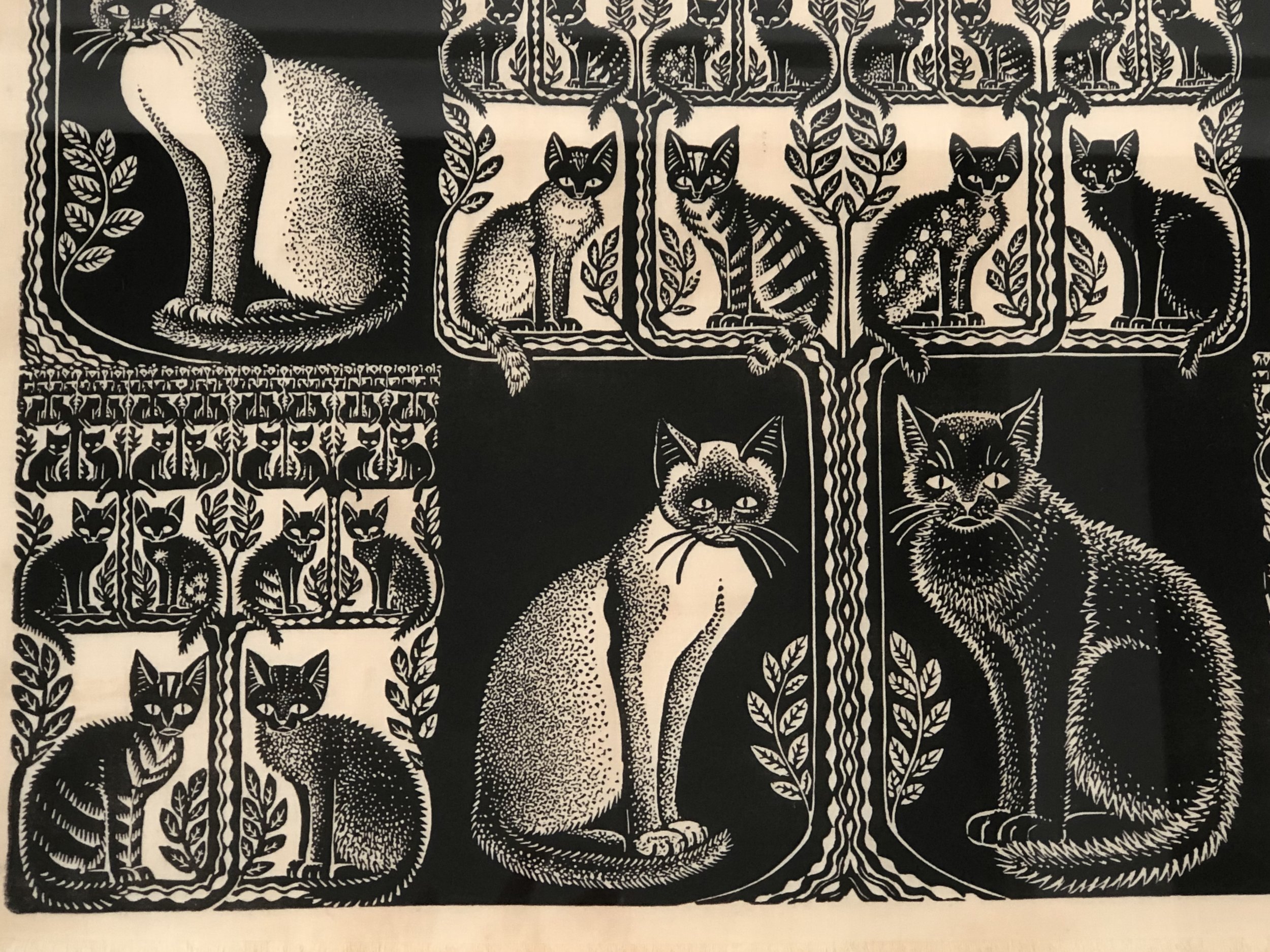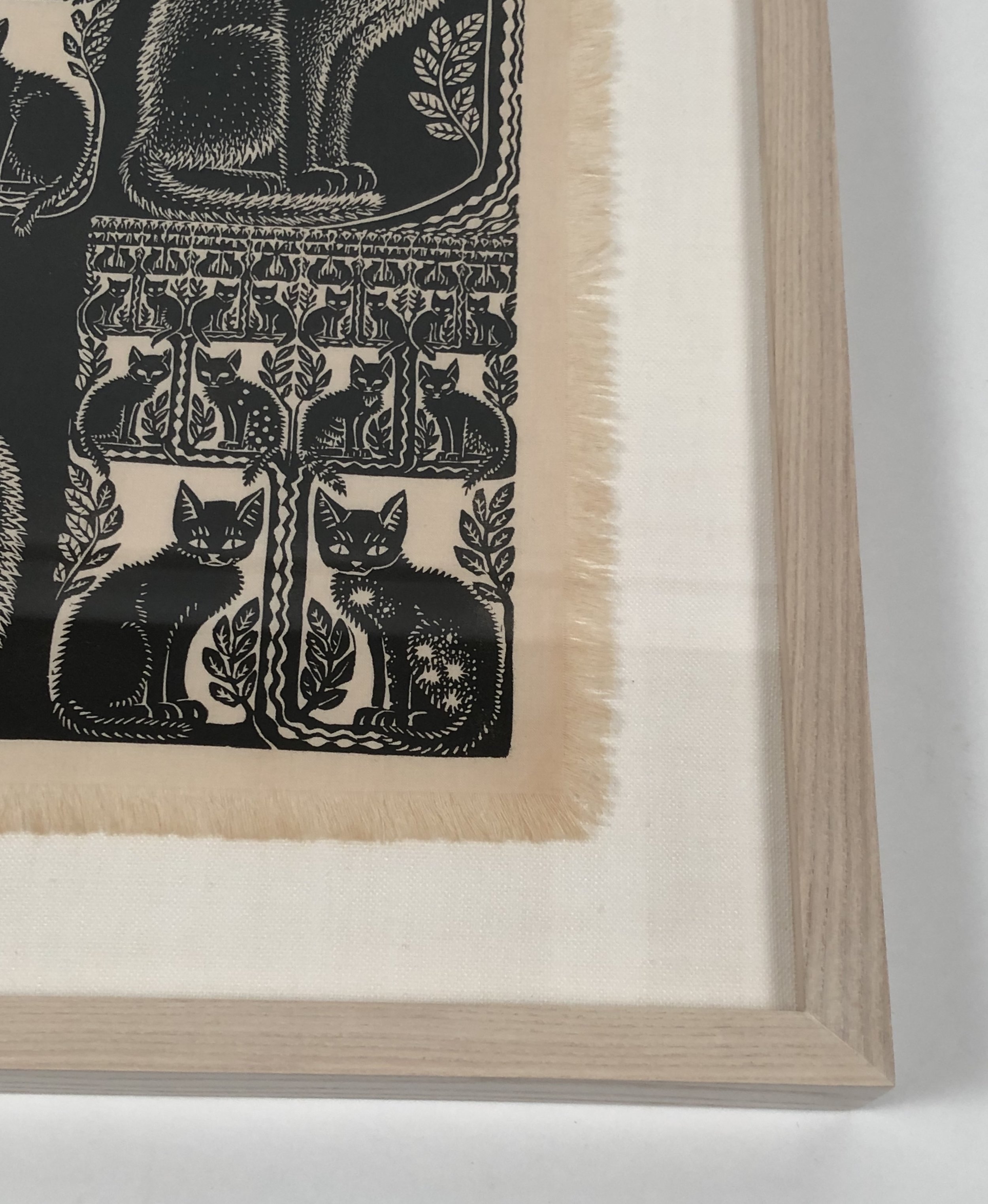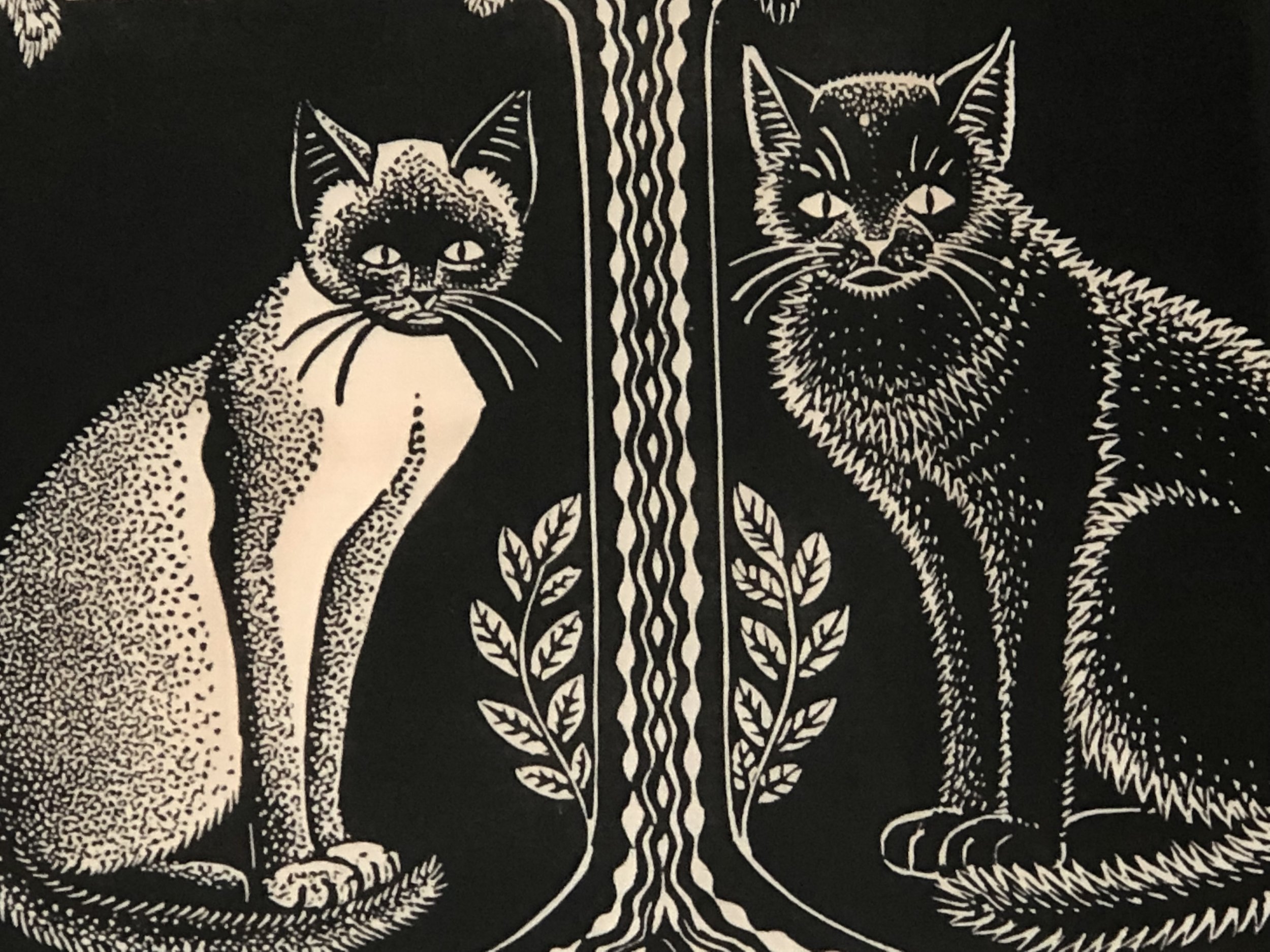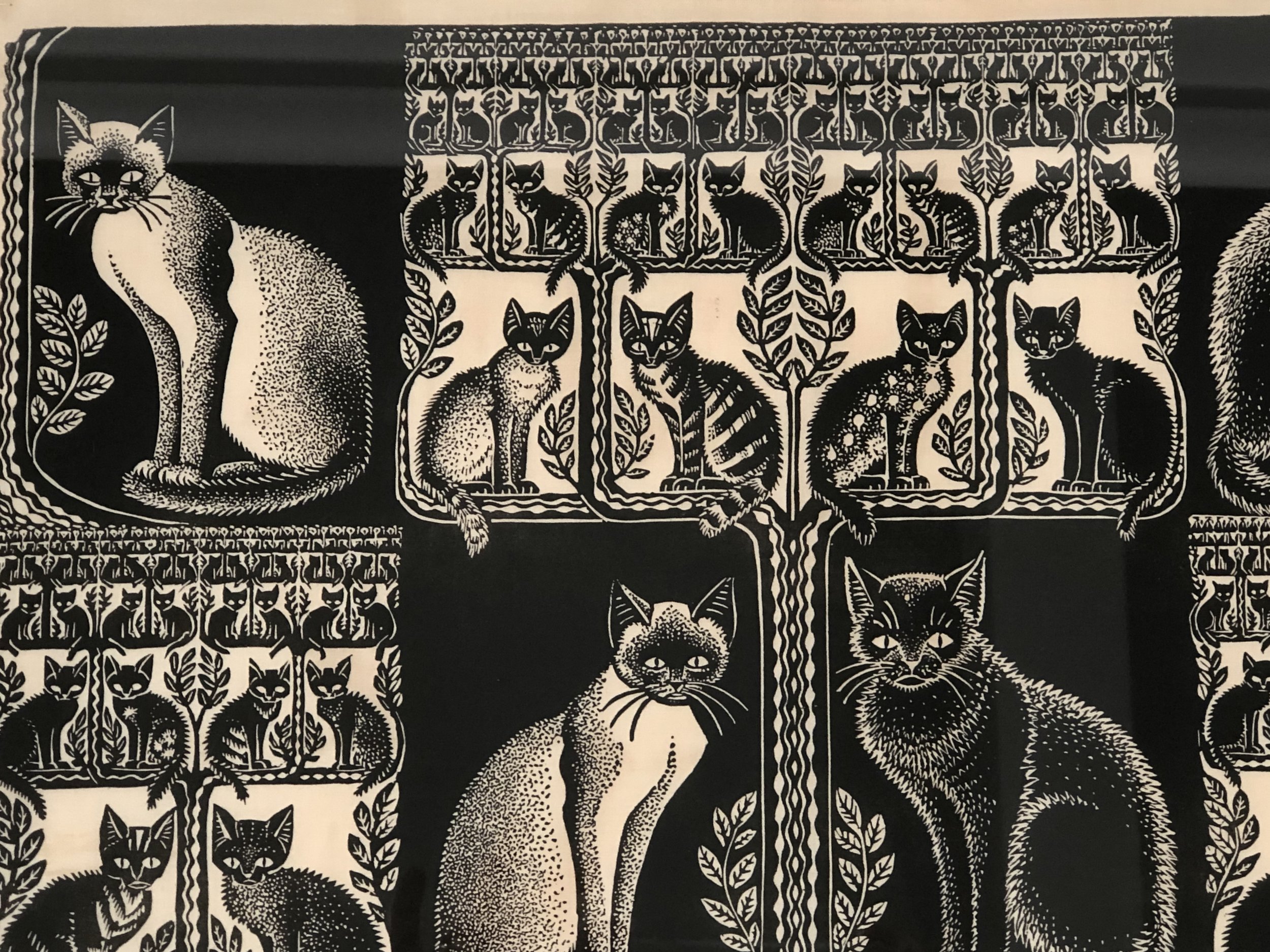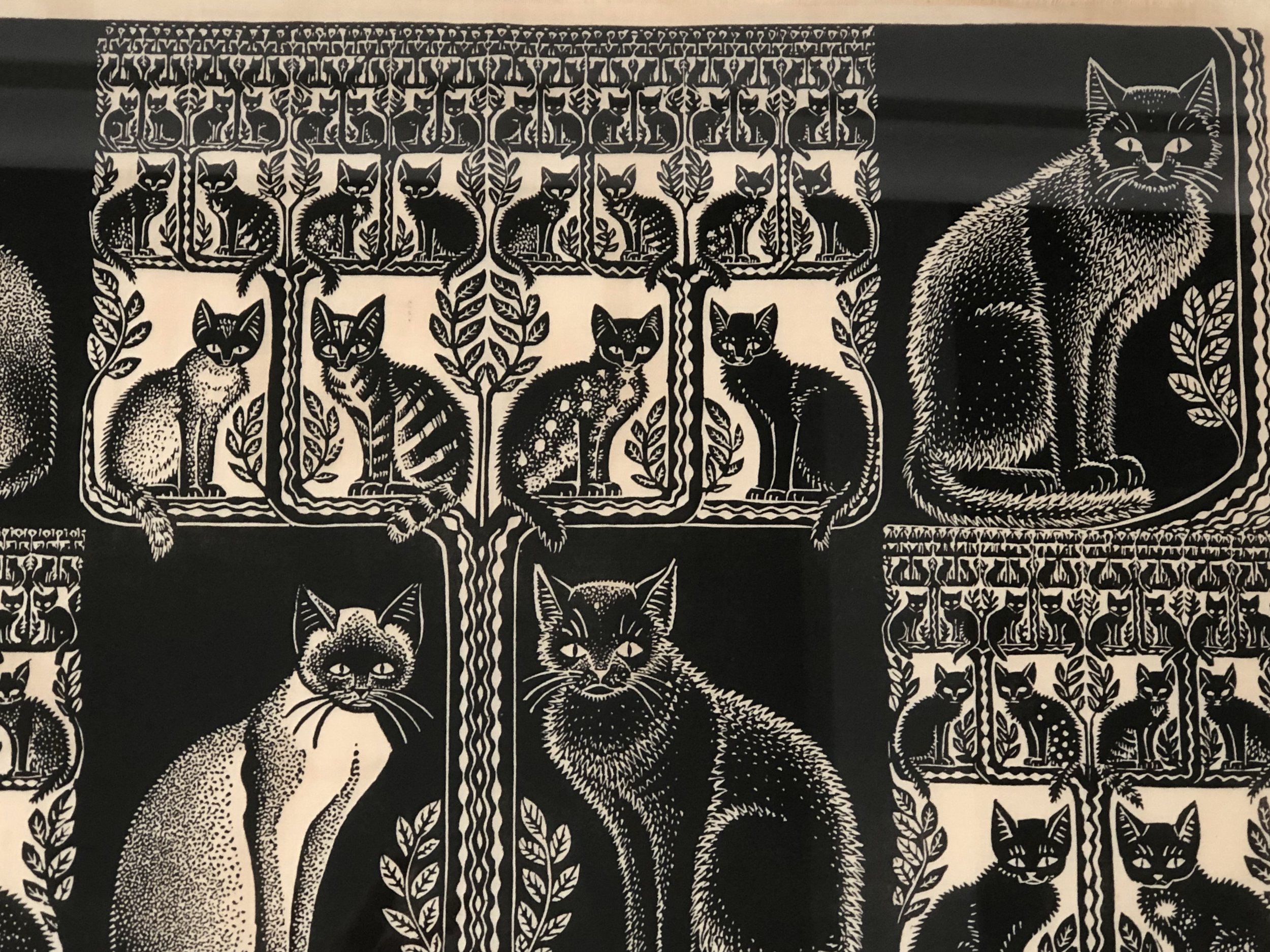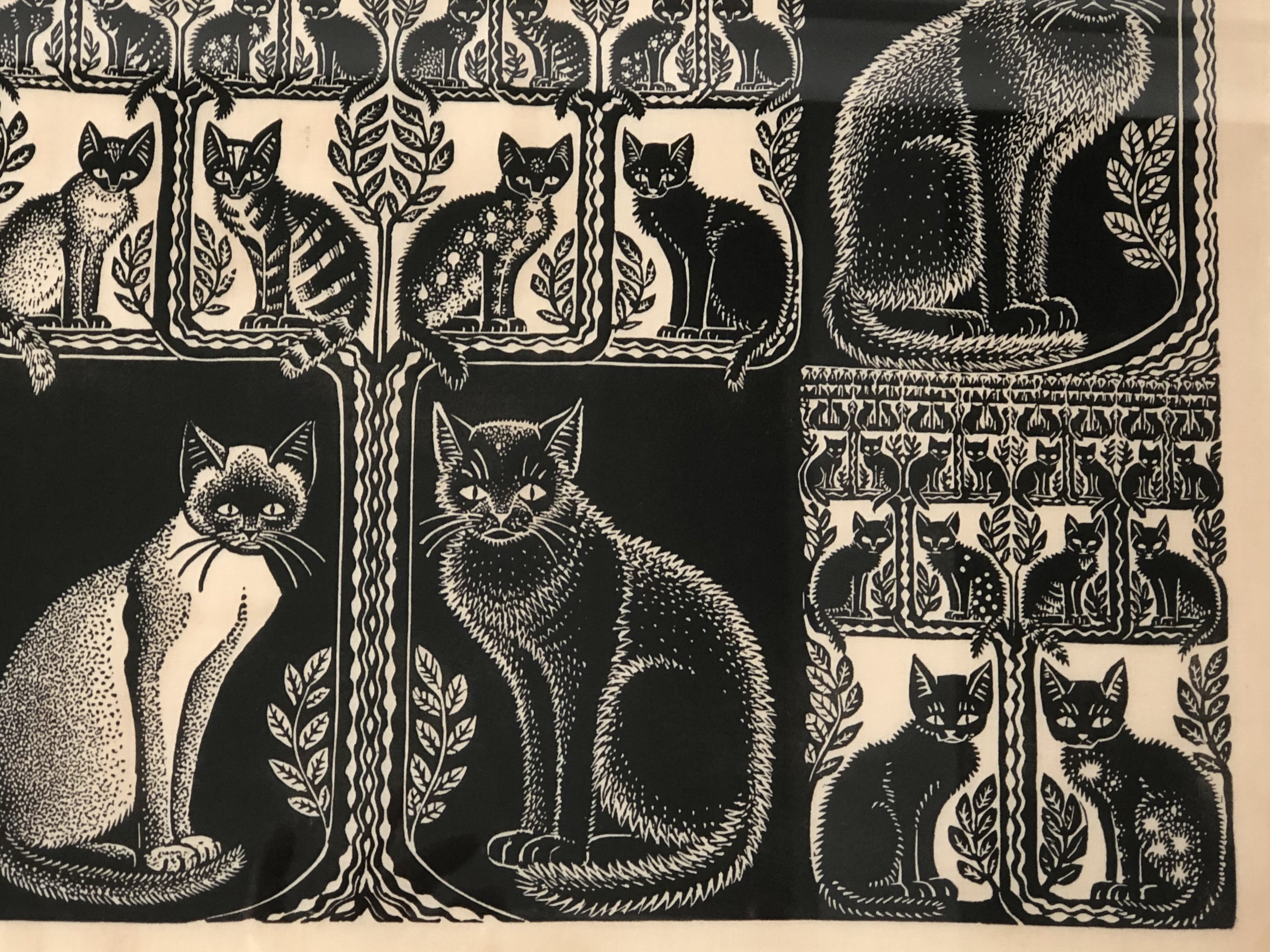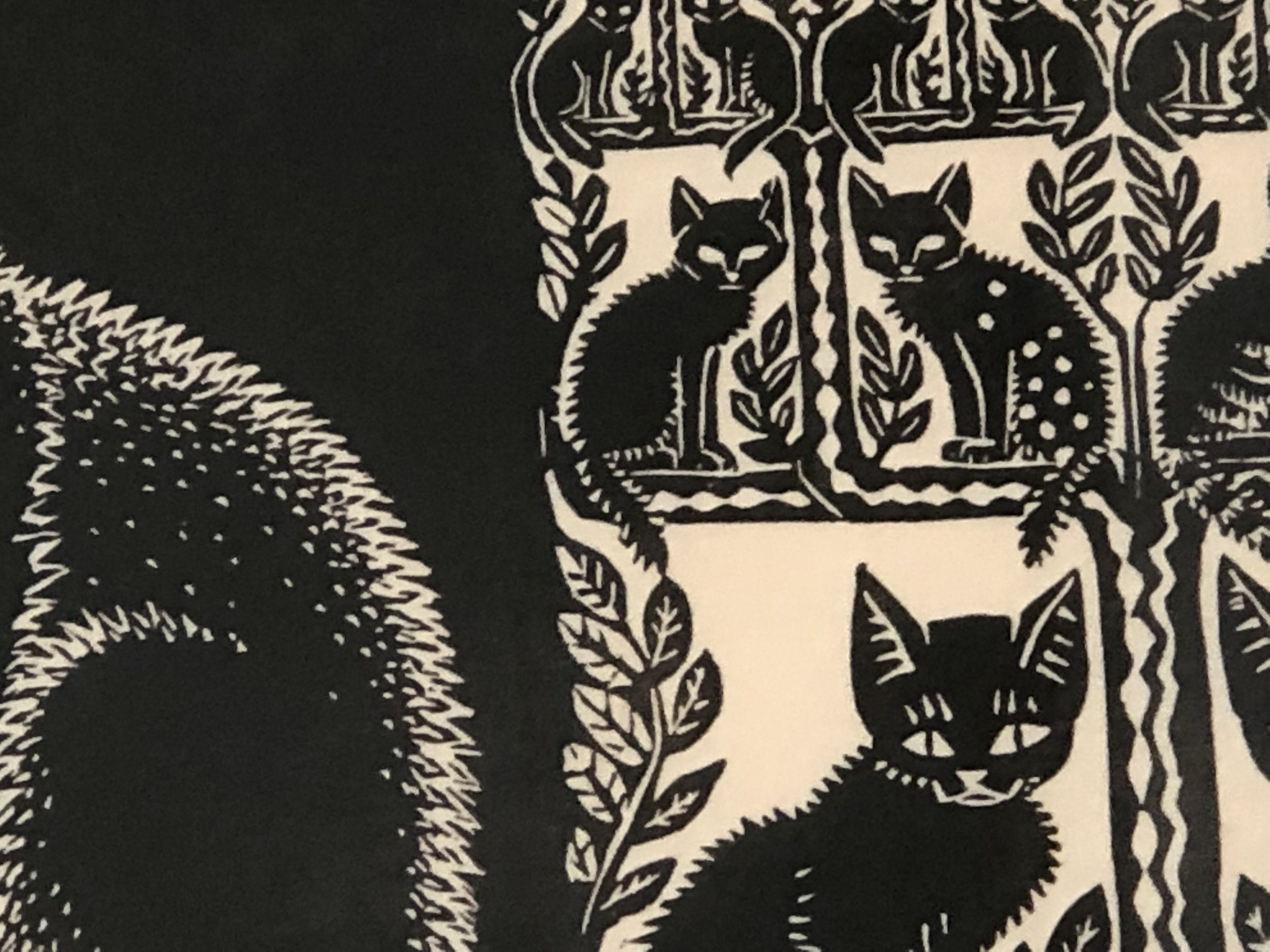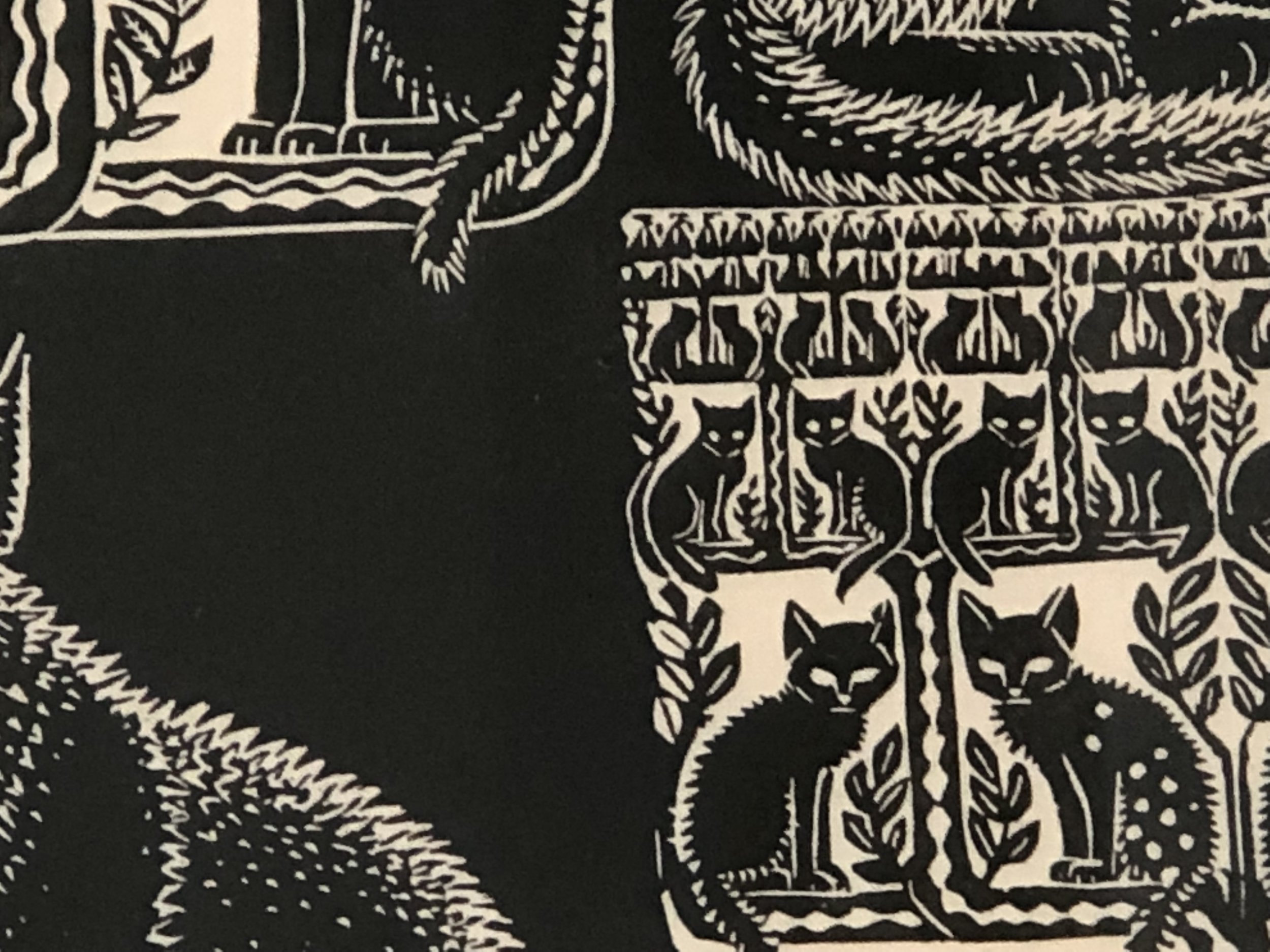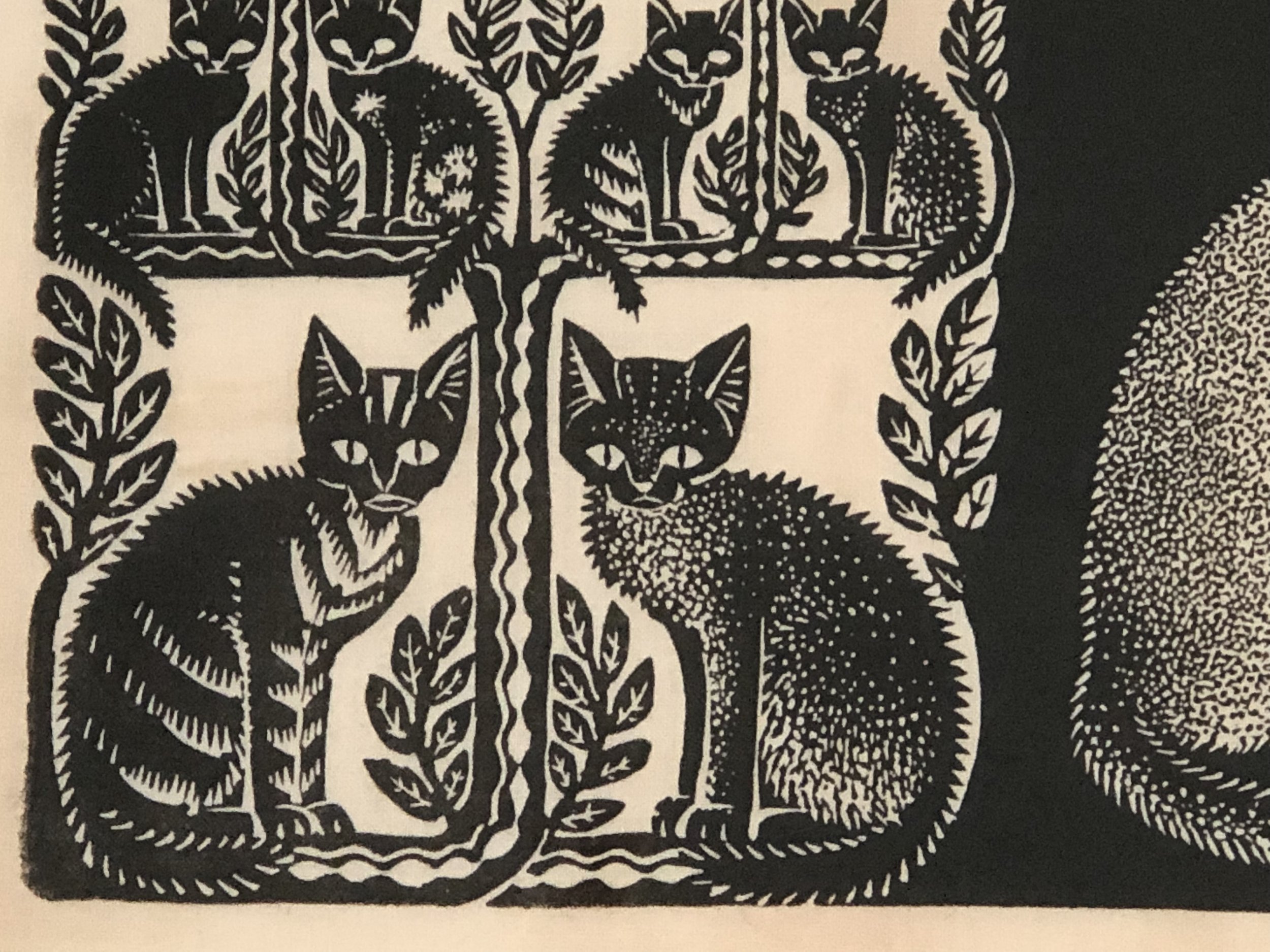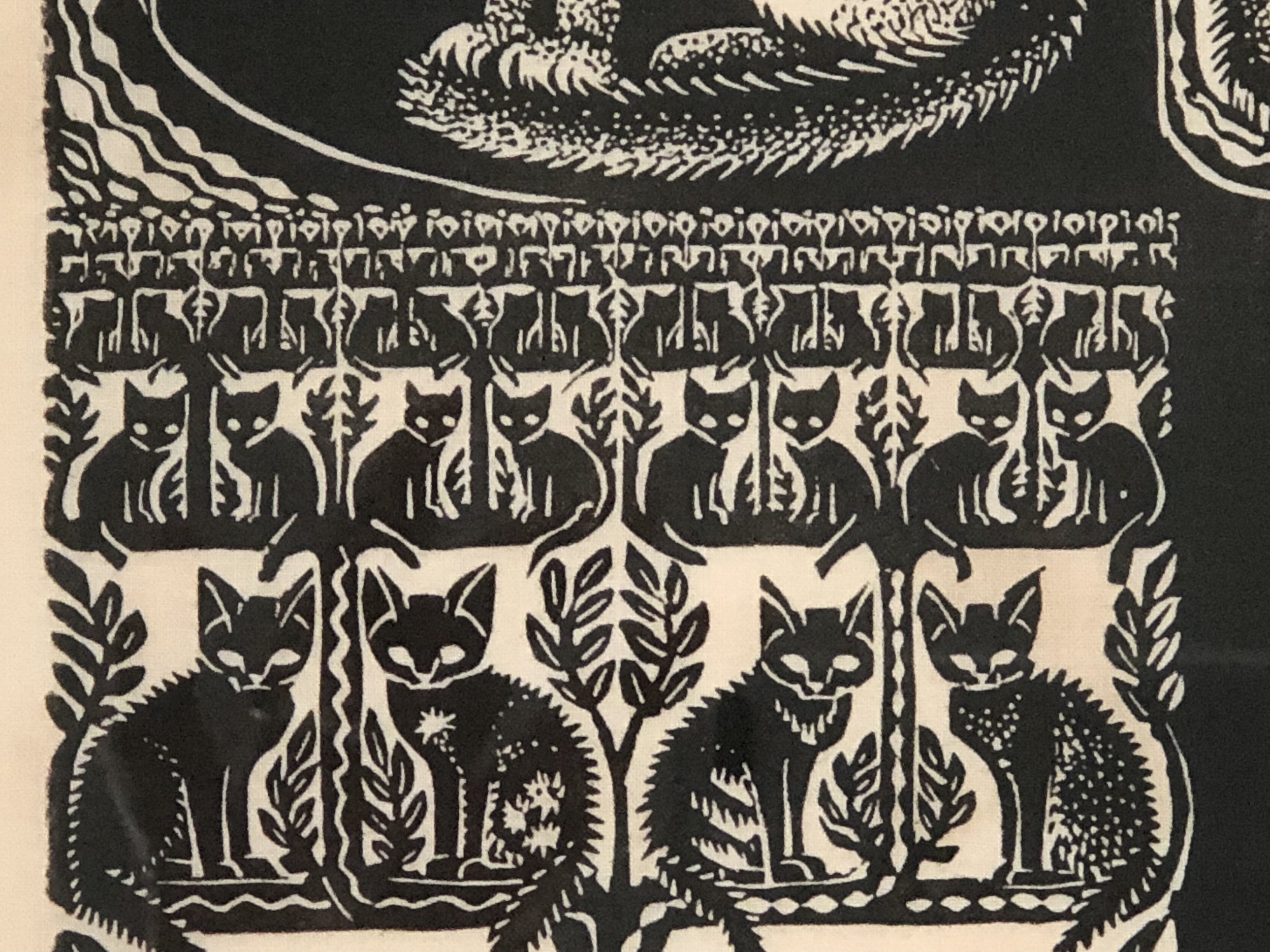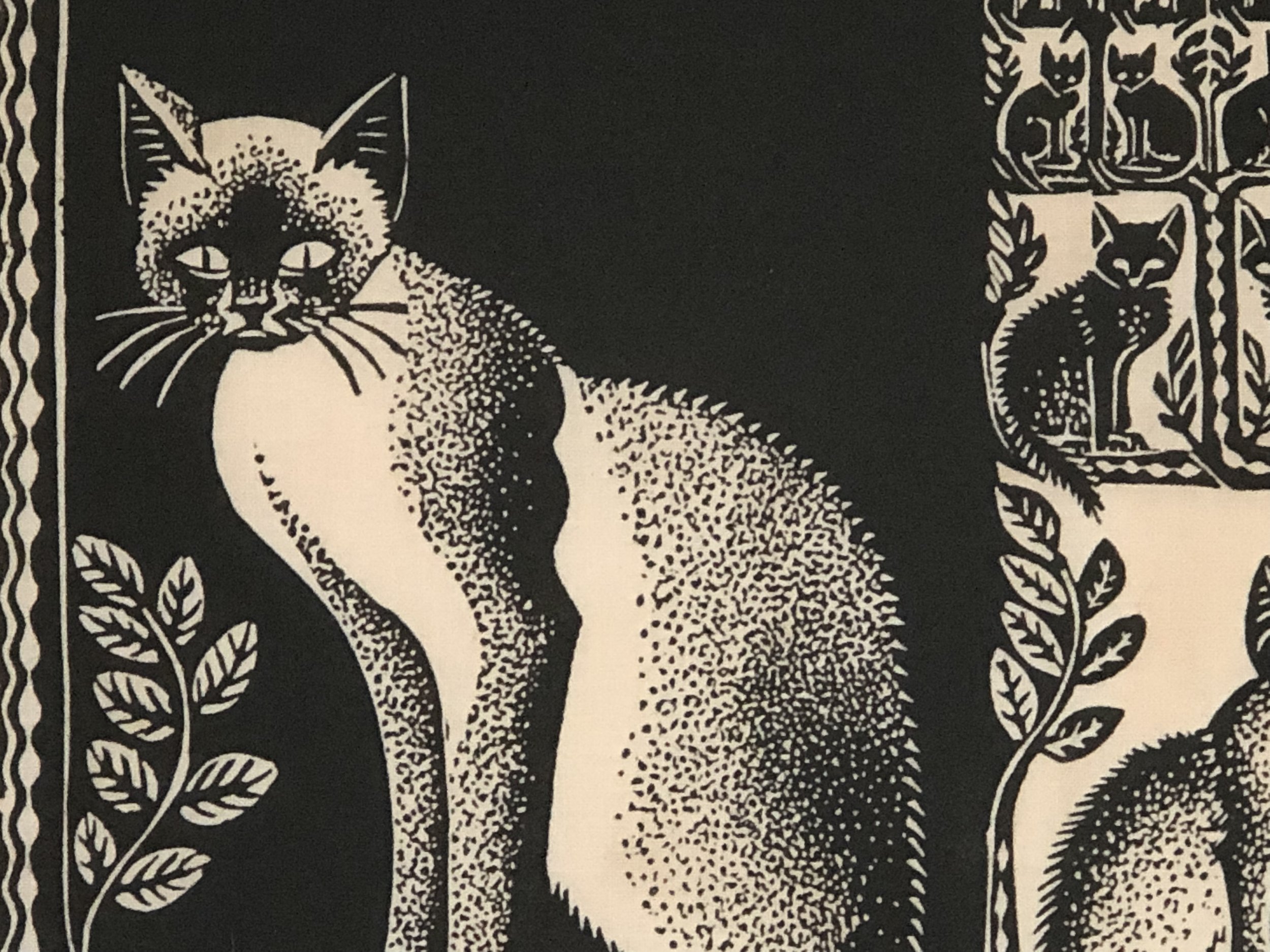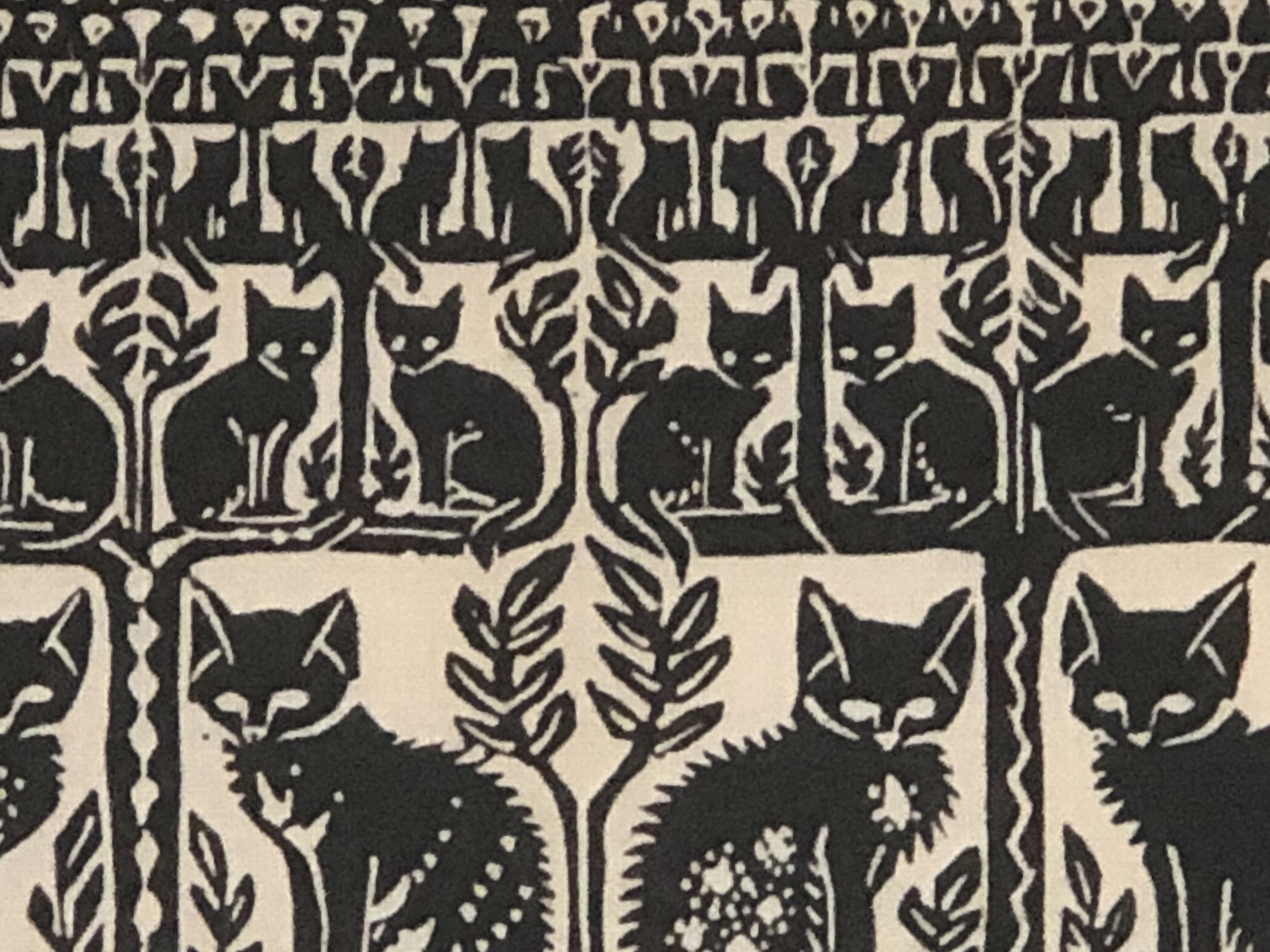 SOLD--Zaidee and her Kittens by Virginia Lee Burton
An original hand block printed Folly Cove Designers textile in the "Zaidee and her Kittens" pattern by Virginia Lee Burton, printed in black on cream linen, mounted on linen in new museum quality framing, with UV-resistant glass and white washed ash frame.
Framed dimensions:
16 1/2" Length x 22 3/8" Width x 1 1/2" Depth
Image size: 12" x 18"
SOLD
The Folly Cove Designers were founded in Gloucester, Massachusetts by Virginia Lee Burton, the celebrated children's book author and illustrator who wrote Mike Mulligan and His Steam Shovel,The Little House, and Mabel the Cable Car; among other classics, which have never gone out of print. Production of these textiles ceased in 1968. Their work is in the Museum of Fine Arts, Boston, among other museums and private collections.