5 Table Lamps Designed by Stewart Ross James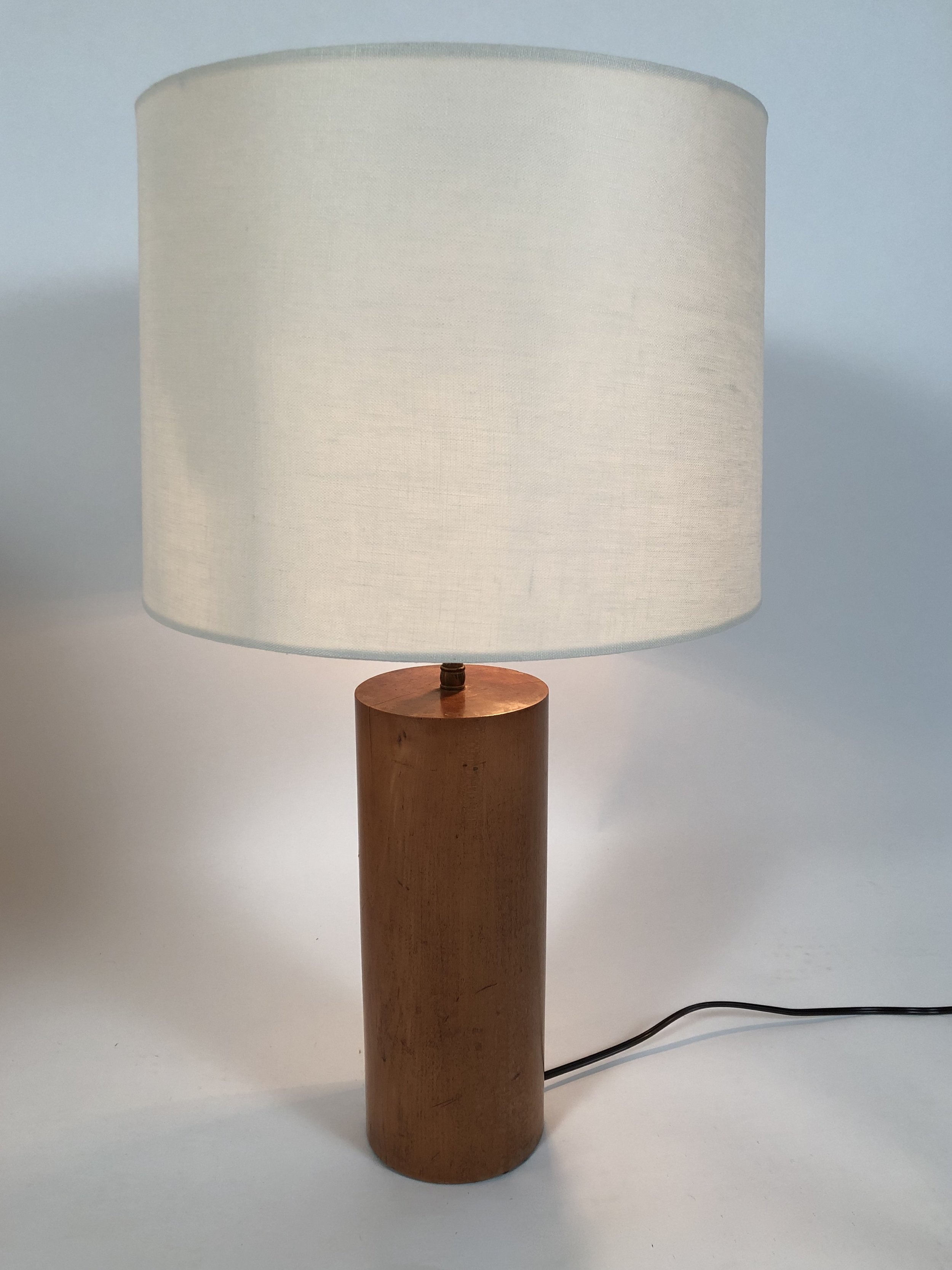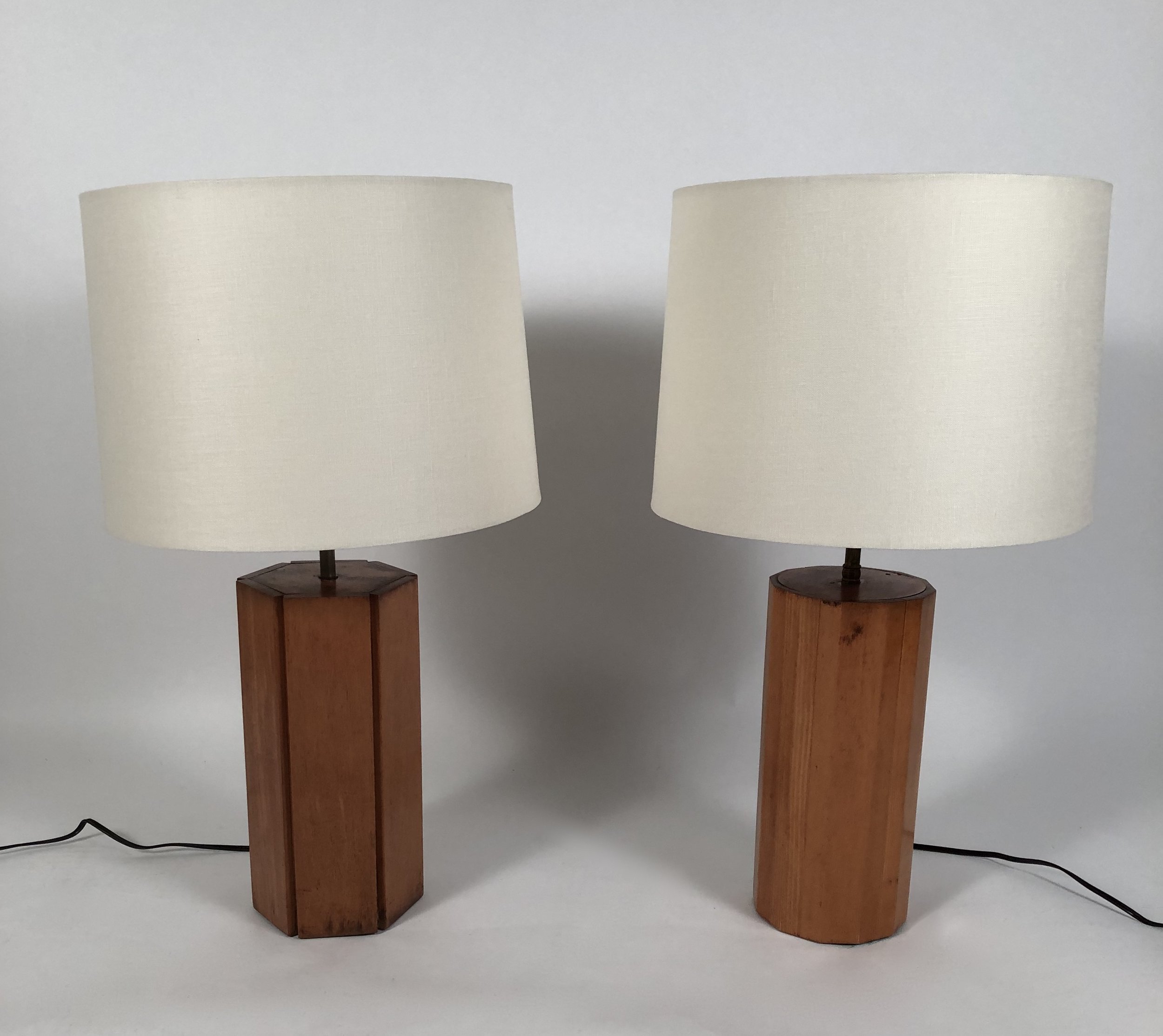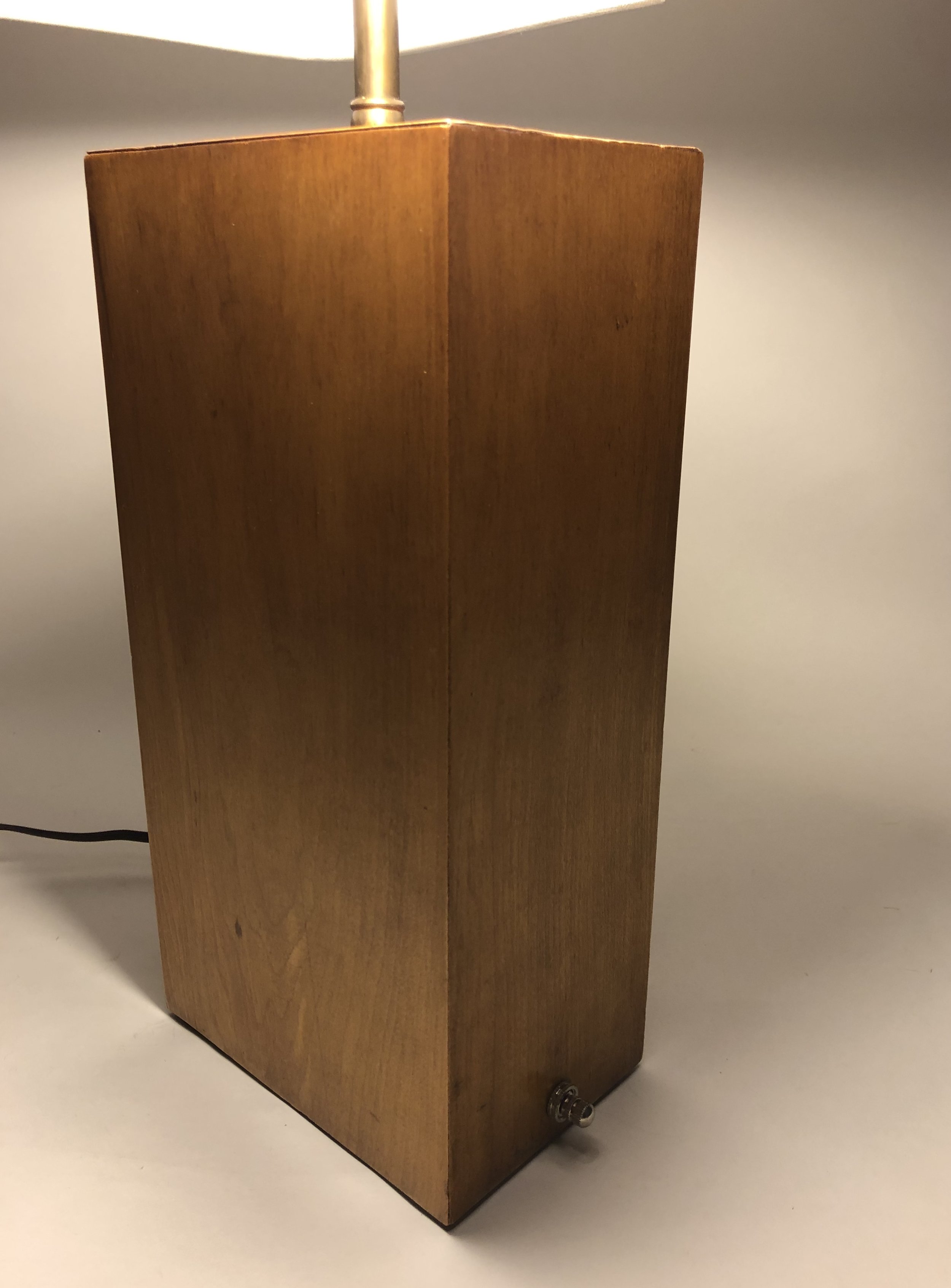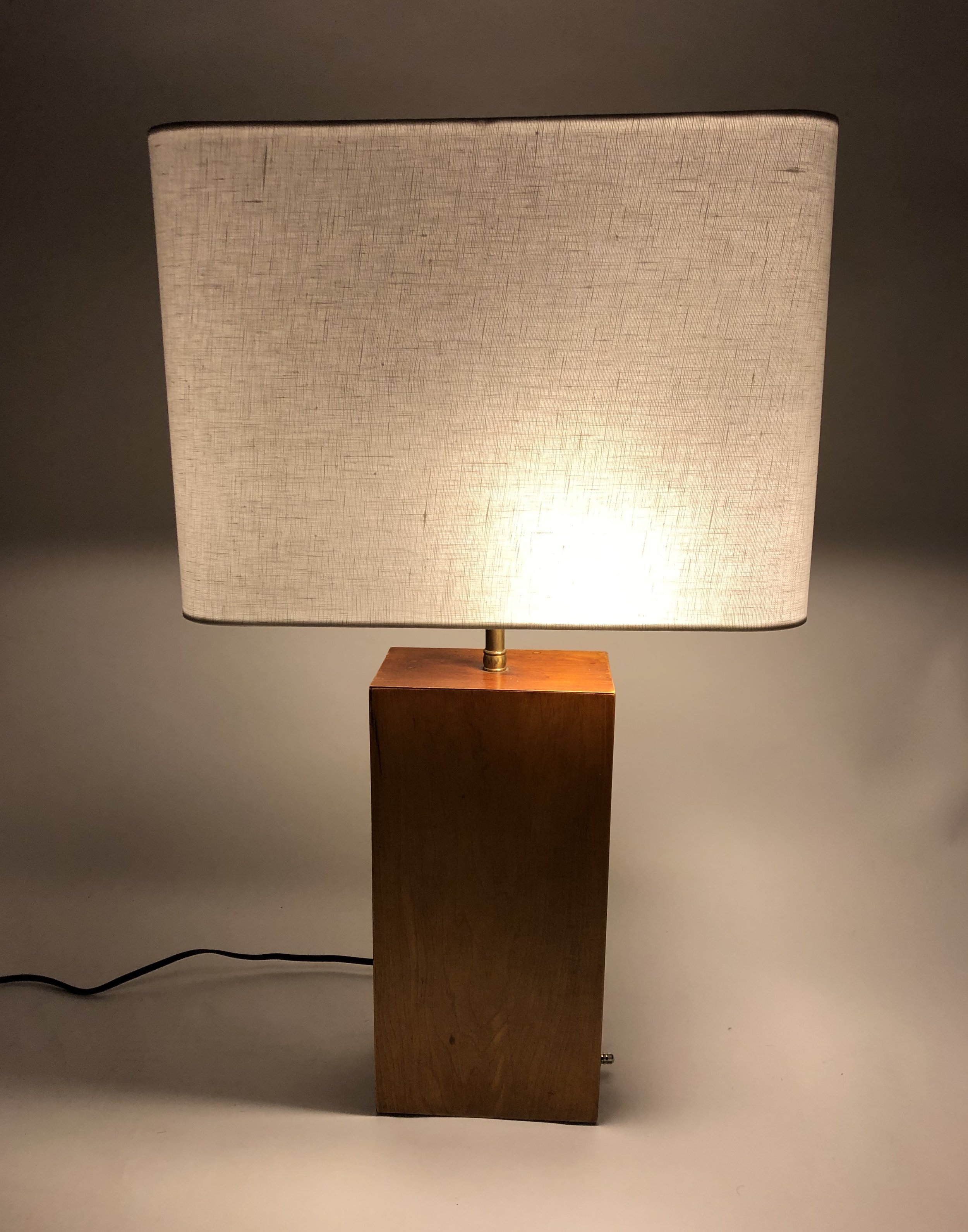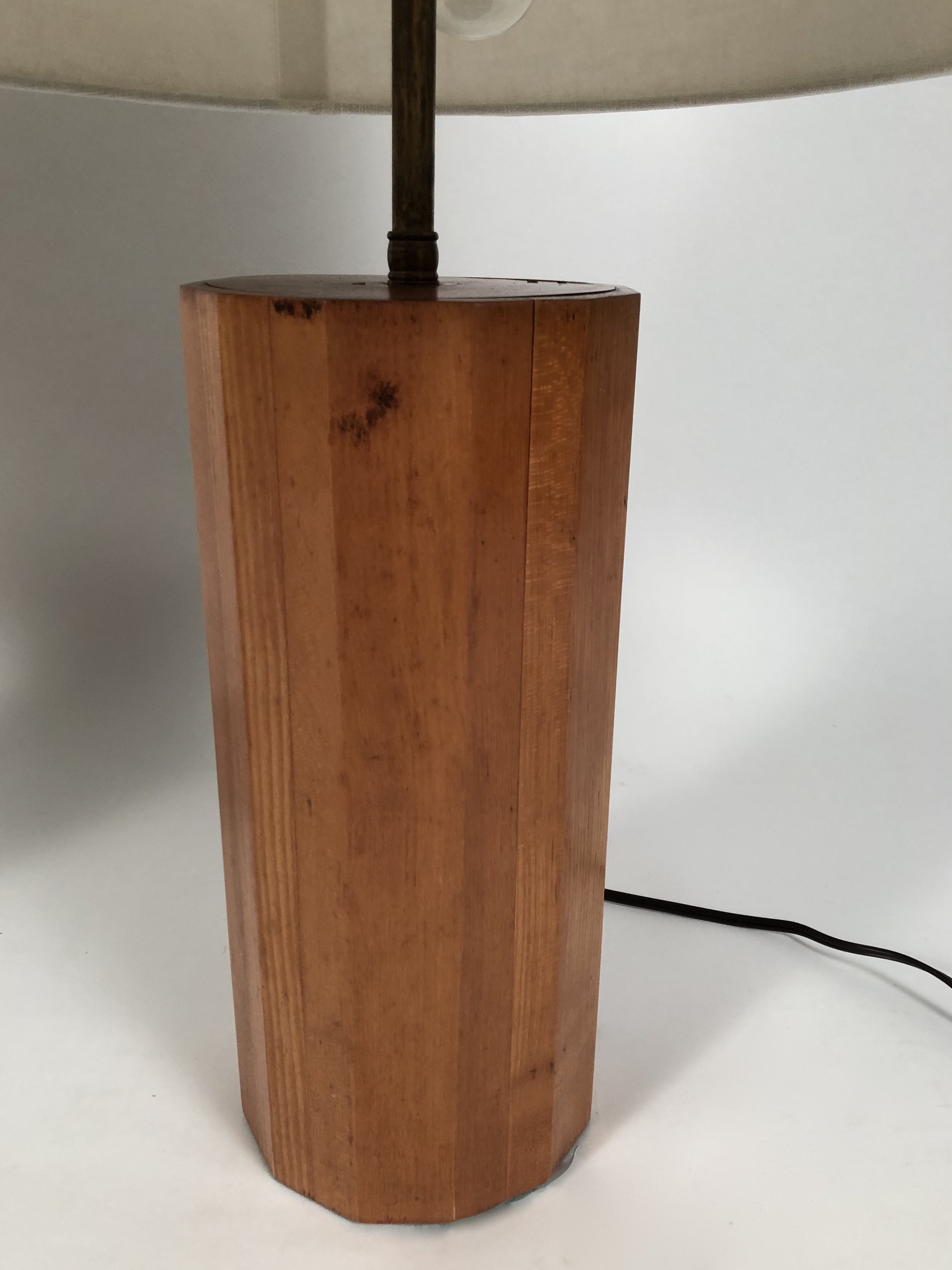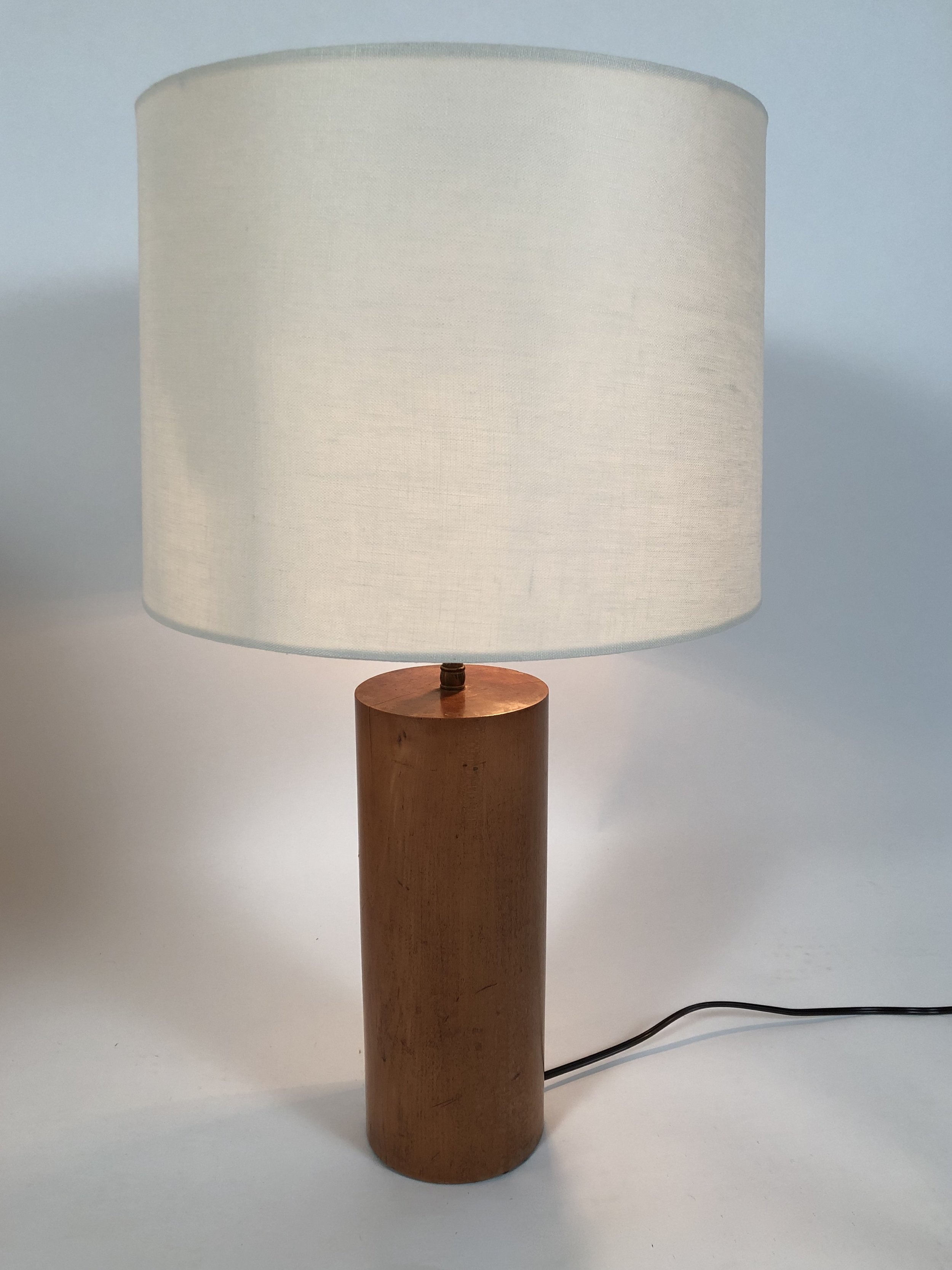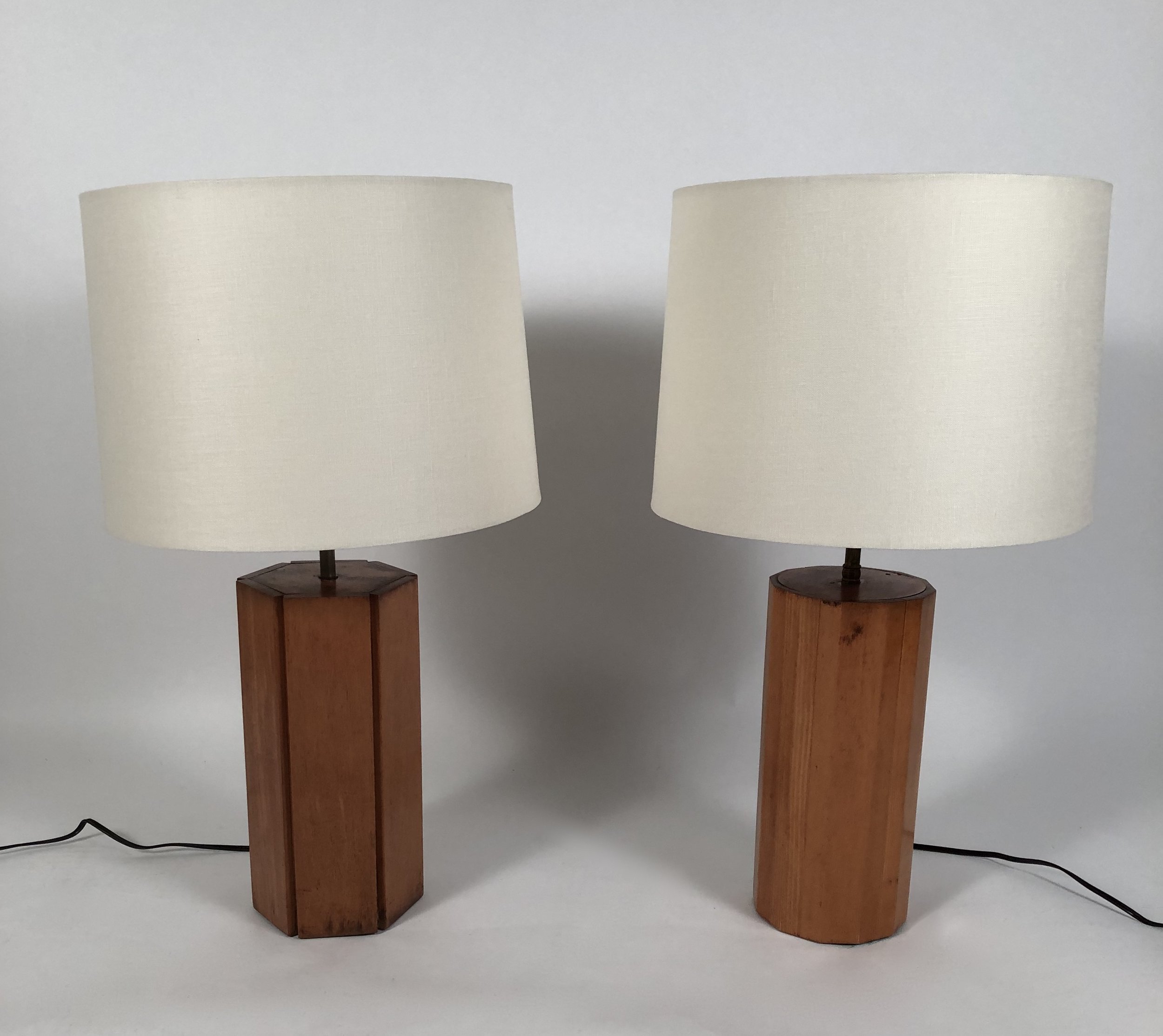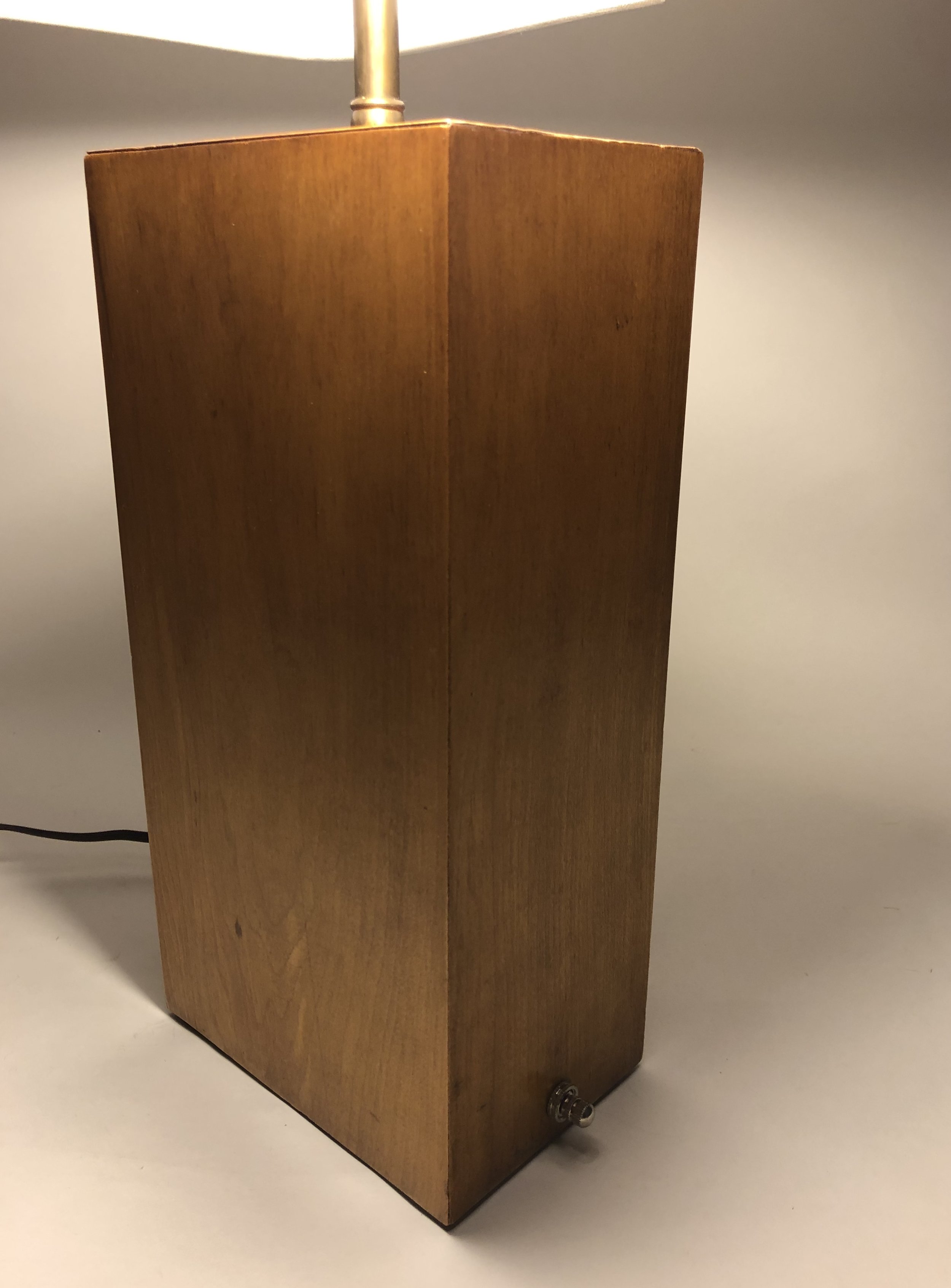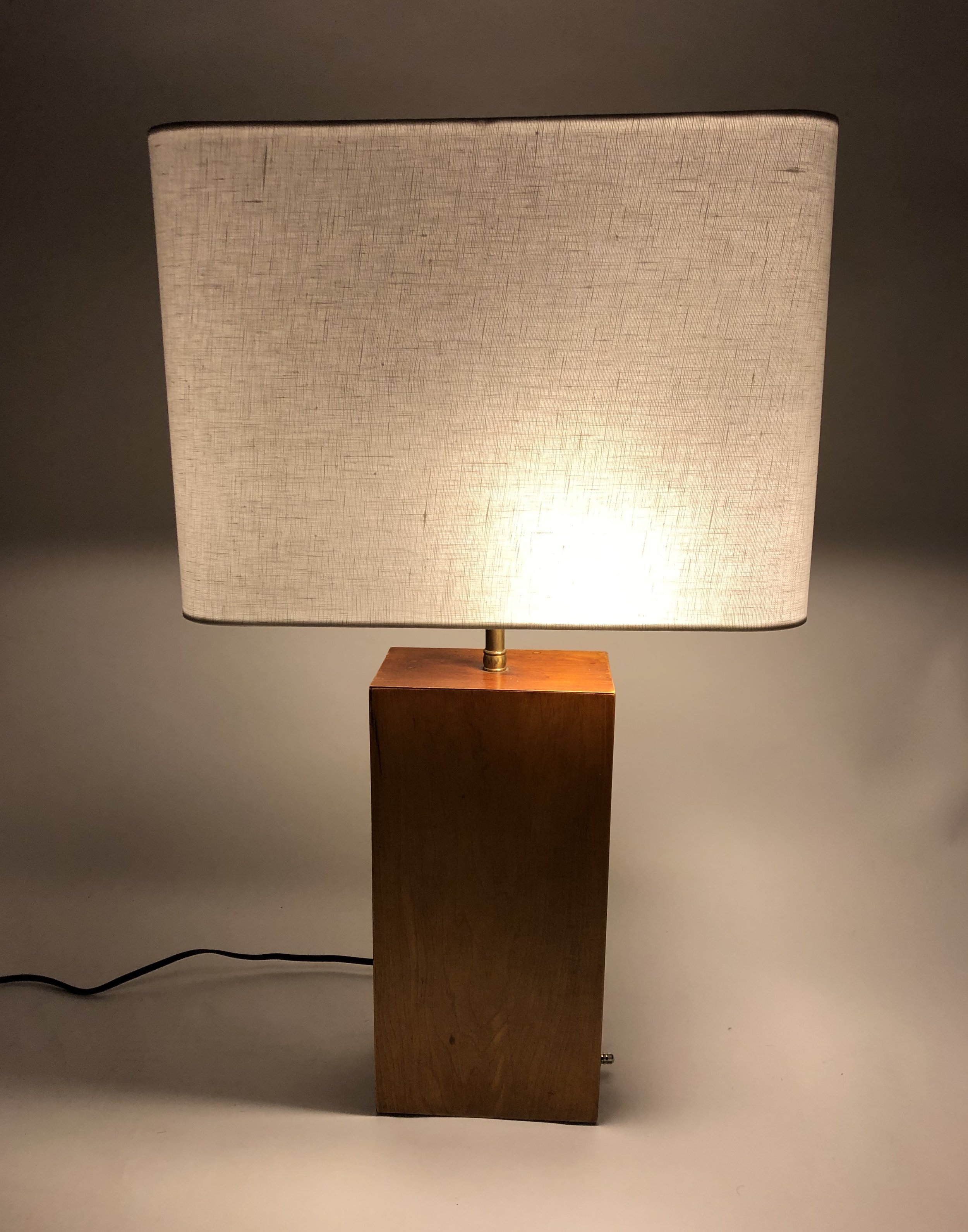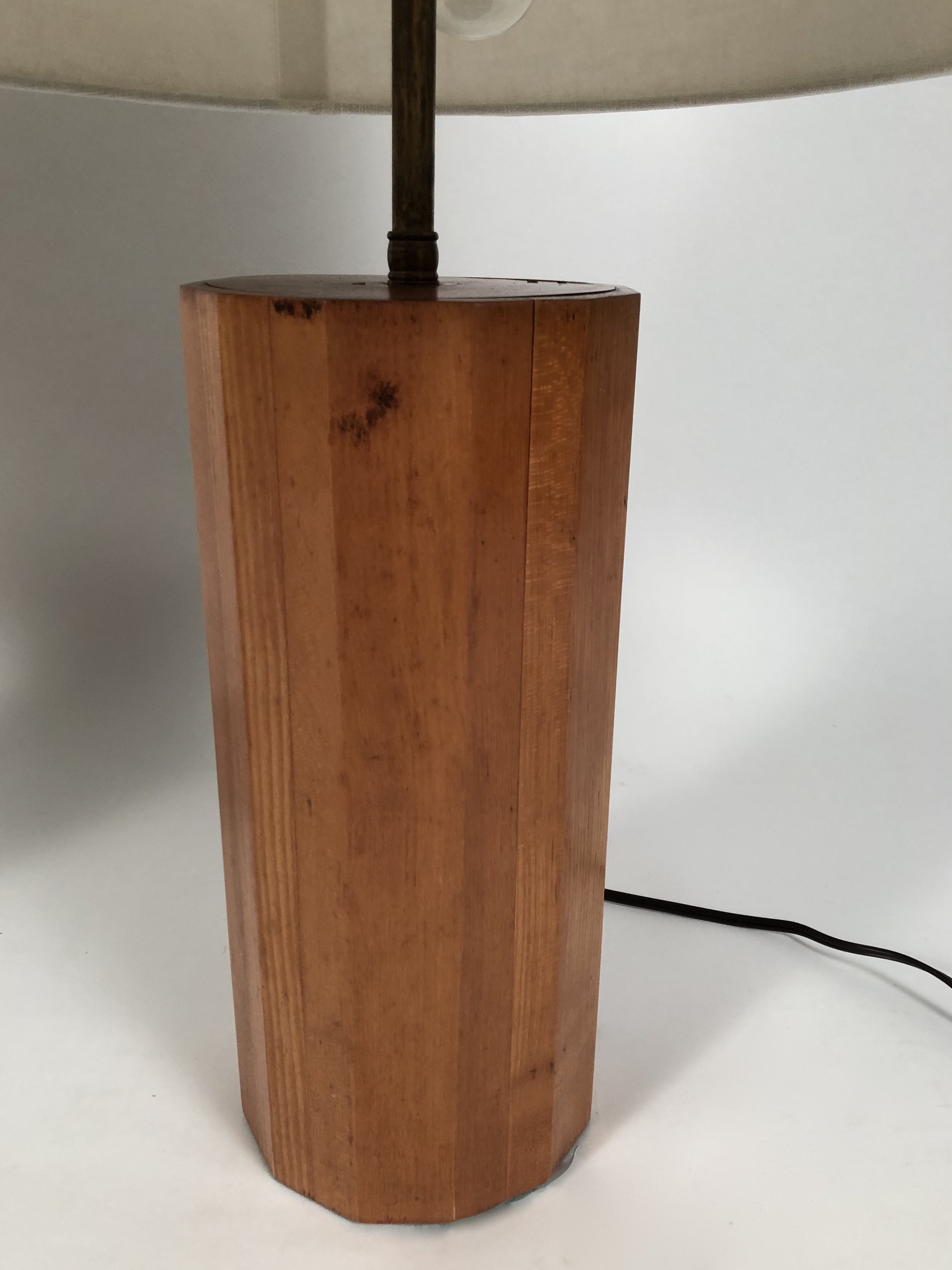 5 Table Lamps Designed by Stewart Ross James
A collection of 5 Mid-Century Modern period wood lamps designed by Stewart Ross James, available individually, as pairs or all together, of similar height and shapes, comprising 2 cylindrical lamps, 2 angled cylindrical (hexagonal and decagonal) and 1 rectangular lamp, all newly re-wired and with new cream and white linen shades. American, circa 1950's
The wood has good patina and color, reflecting the character and beauty of vintage midcentury objects. With their graphic, elemental shapes, these lamps would work well in a wide variety of interiors. They may be beautifully combined as similar, but not identical, pairs which adds variety and coherence to a room.
Average height of bases: 12 1/8"
Base Diameter: 5 1/4"
Overall height: 24 3/4"
$1025 each
Stewart Ross James was born October 15, 1912 in Toronto, Canada. He came to the United States in 1926 and lived during his high school years in Birmingham, Alabama. As he noted in his high school yearbook, his ambition in life was "to be a success in the field of Interior Decoration." By 1940, James was living in New York and working as an interior designer at 101 Park Avenue, Room 1405. He moved to Winchester, New Hampshire, where he continued his work as a designer. He collaborated with the New York architectural firm of O'Connor and Kilham on projects for Kenyon College in Ohio, in 1954 and for the Phoenix Insurance Company (1949) and the Trinity College, both in Hartford, Connecticut and for the Firestone Library in Princeton University (1949, 1953). He worked for the Cunard Line designing the interiors of its Boston office in 1952. He also designed lamps for the Hansen Lamp Company of New York in 1957. He worked for Alfred Andrews, Alco Art, Inc., Alfred Rummler, Inc., and Westport. (Credit: Historic New England Library and Archives).