1951 Classical Music Concert Poster by J. Muller-Brockmann Featuring Isaac Stern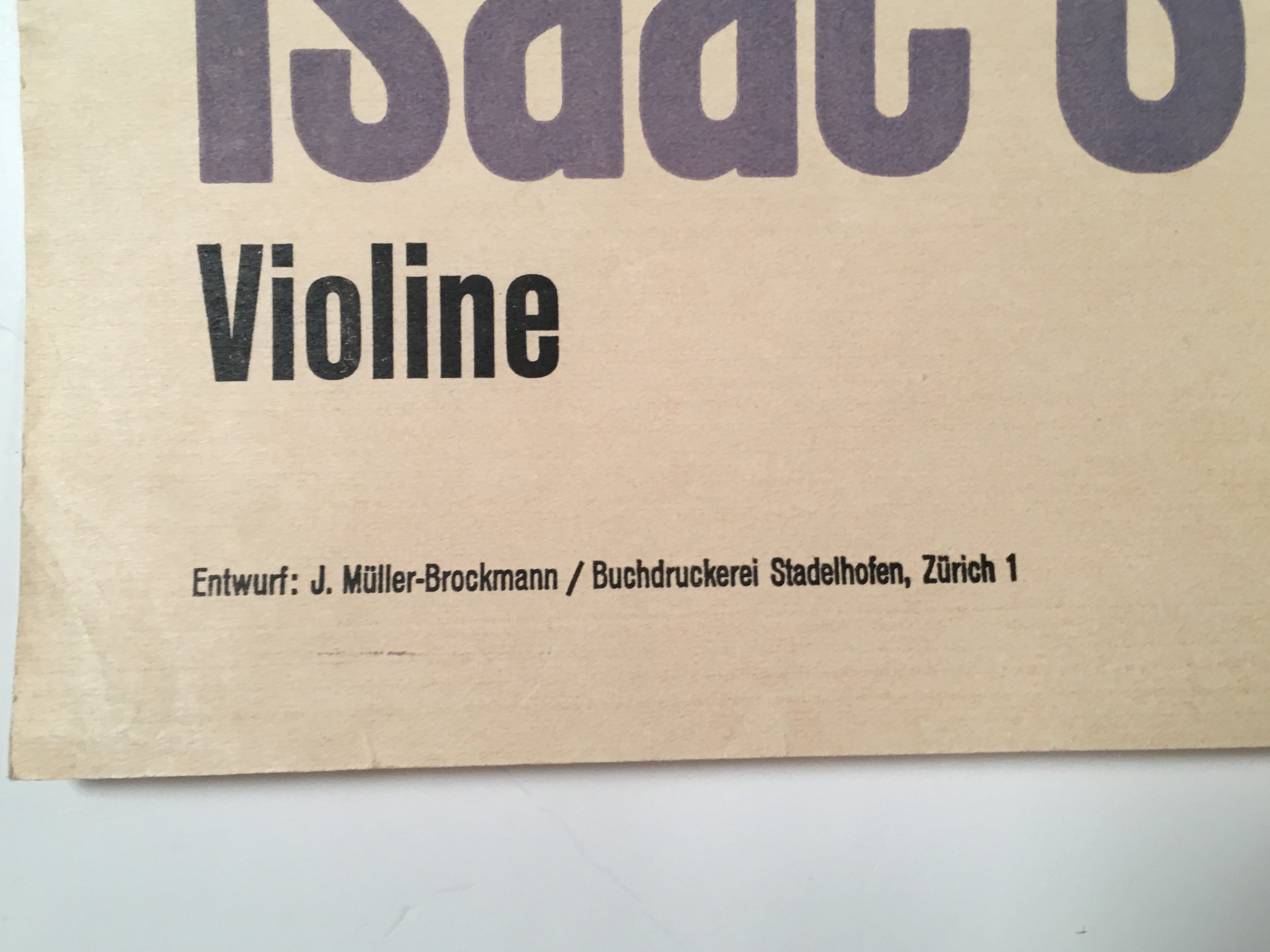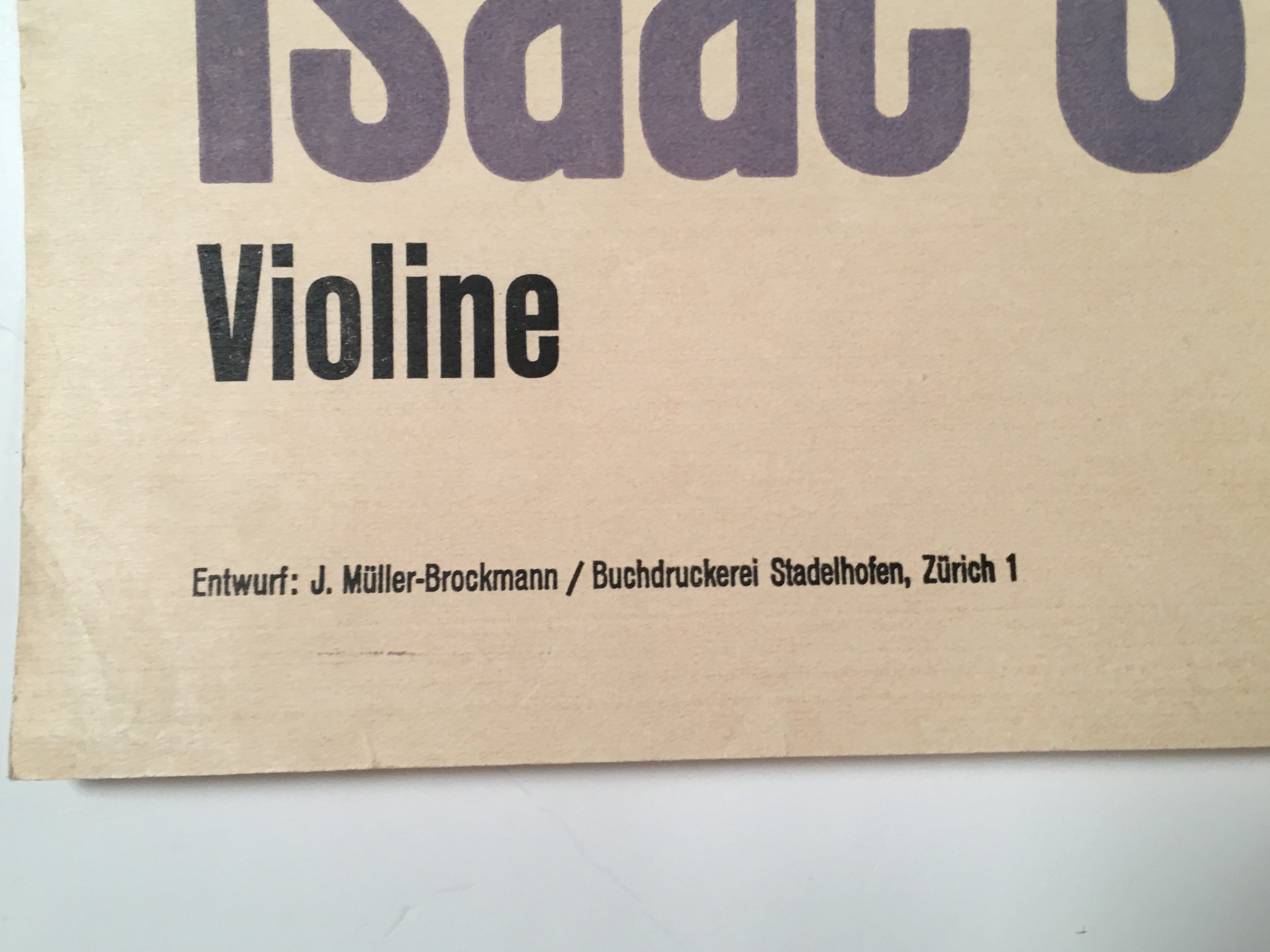 1951 Classical Music Concert Poster by J. Muller-Brockmann Featuring Isaac Stern
A striking, modern original Swiss poster, circa 1951, by the celebrated graphic designer Josef Müller-Brockmann for a concert of relatively modern classical music conducted by Hans Rosebaud and featuring renowned solo violinist Isaac Stern, performing works by Honegger, Sibelius, Debussy and Ravel at the Tonhalle concert venue on Tuesday, June 12, 1951 with modern, rhythmic abstract shapes in lavender and black on a tan field. Printed in Zurich.
Height: 37 1/2" Width: 27"
$1400
Josef Müller-Brockmann (May 9, 1914 – August 30, 1996) was a Swiss graphic designer and teacher. He studied architecture, design and history of art at both the University and Kunstgewerbeschule Zürich. In 1936 he opened his Zurich studio specialising in graphic design, exhibition design and photography. From 1951 he produced concert posters for the Tonhalle in Zurich. In 1958 he became a founding editor of New Graphic Design along with R.P. Lohse, C. Vivarelli, and H. Neuburg. In 1966 he was appointed European design consultant to IBM. Brockmann is recognised for his simple designs and his clean use of typography (notably Akzidenz-Grotesk), shapes and colours which inspire many graphic designers in the 21st century.