1966 Nuclear Disarmament March Poster from London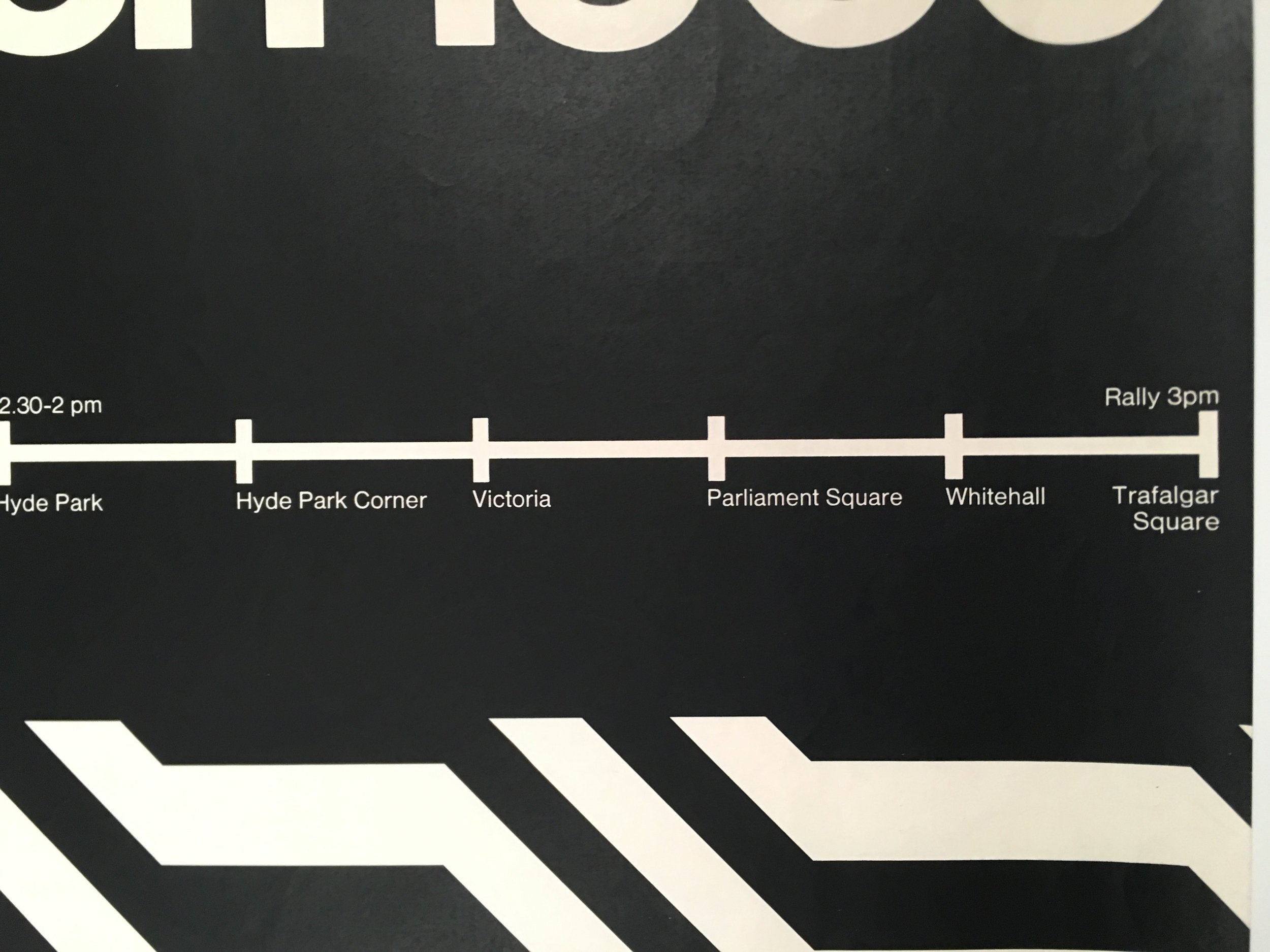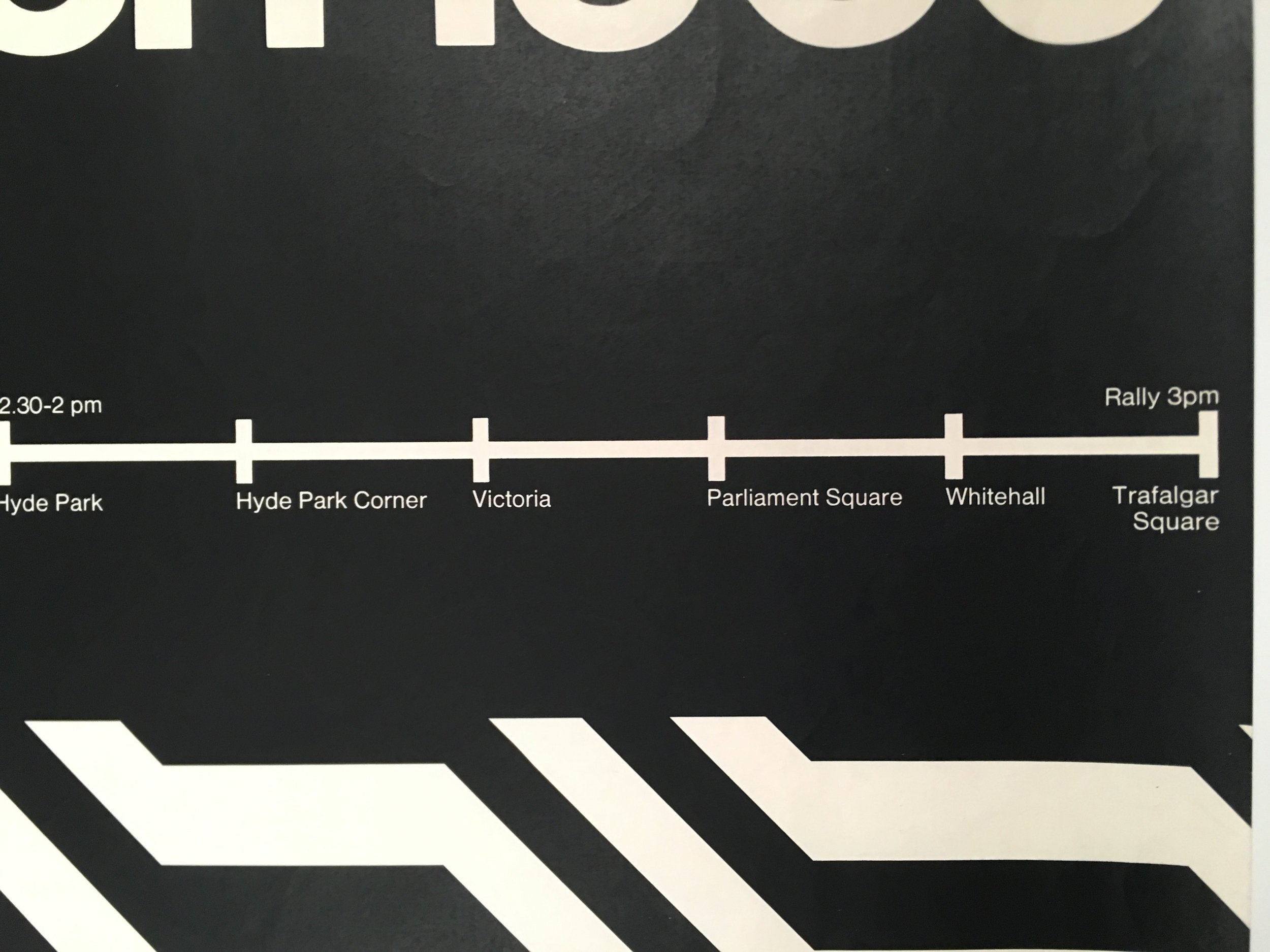 1966 Nuclear Disarmament March Poster from London
A very graphic and striking original 1966 Nuclear Disarmament Poster from London, England, 1966, sponsored by the Campaign For Nuclear Disarmament, in black and white with the headline Easter March 1966 in Helvetica typeface above the stylized map of the route for the march above a very graphic, geometric striped black and white pattern of angled lines.
This is a rare survival with both great design which captures the spirit and style of the era.
Height: 30" Width: 39 3/4"
$1100