Hans Erni Art Exhibition Poster, Swiss, circa 1949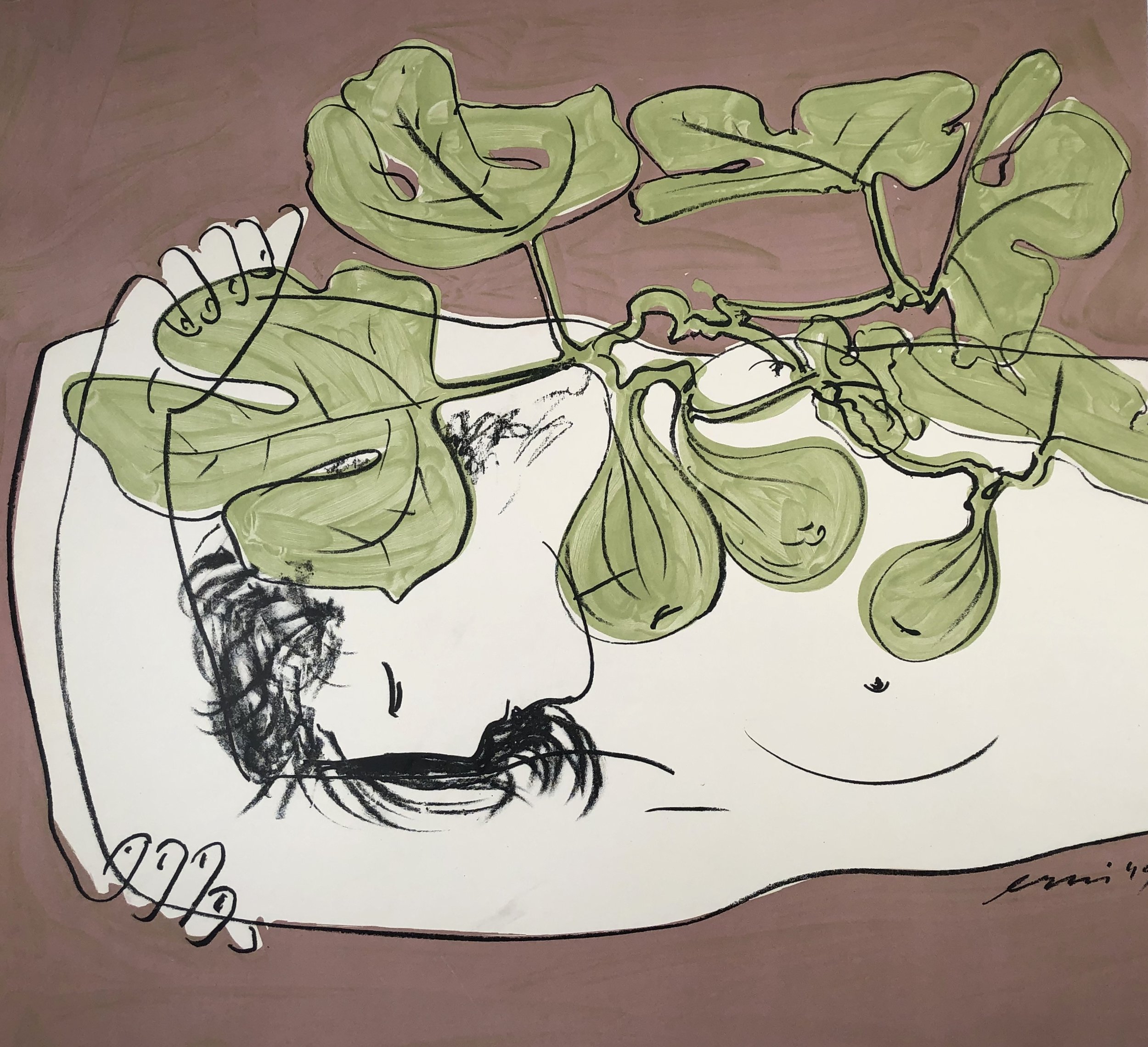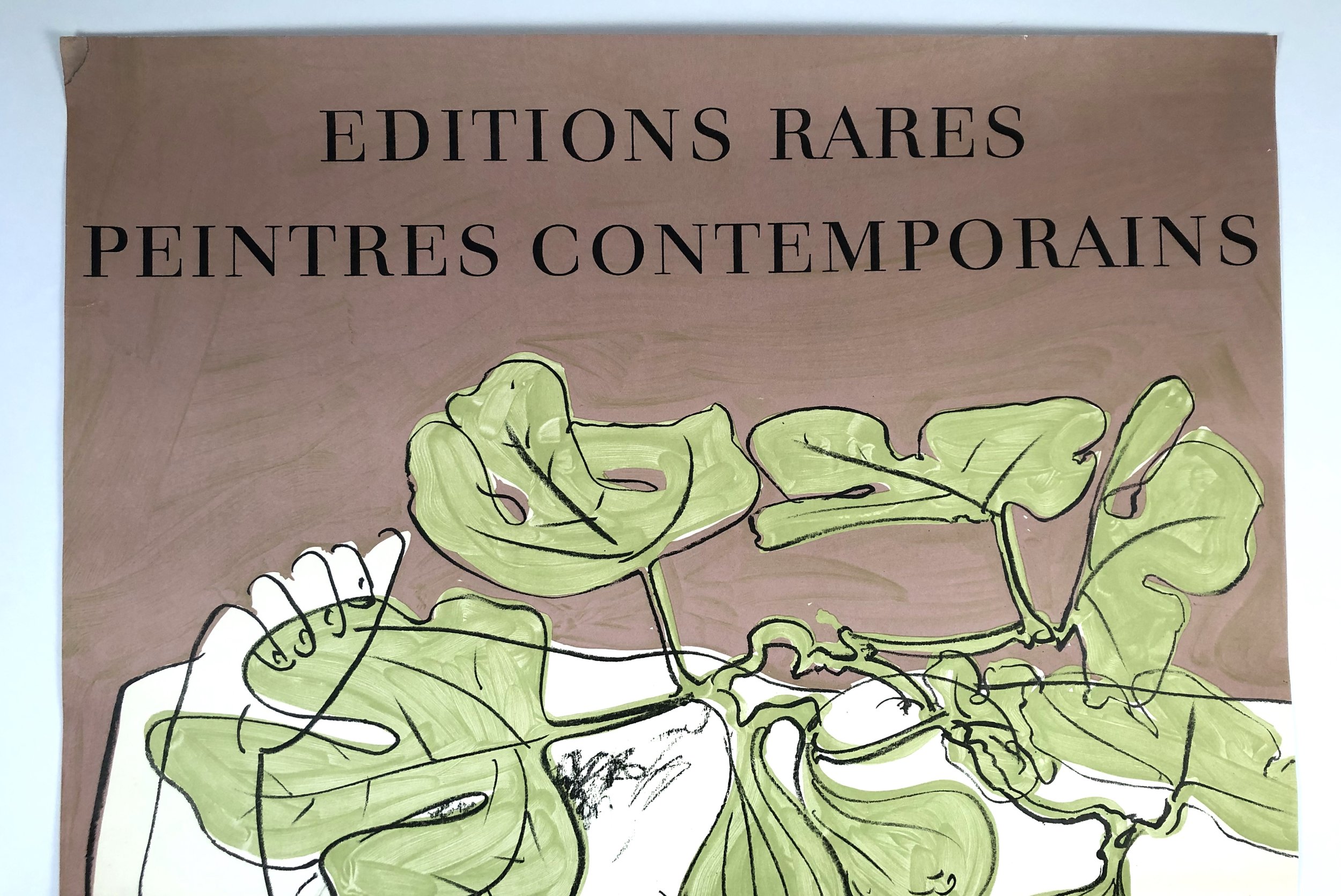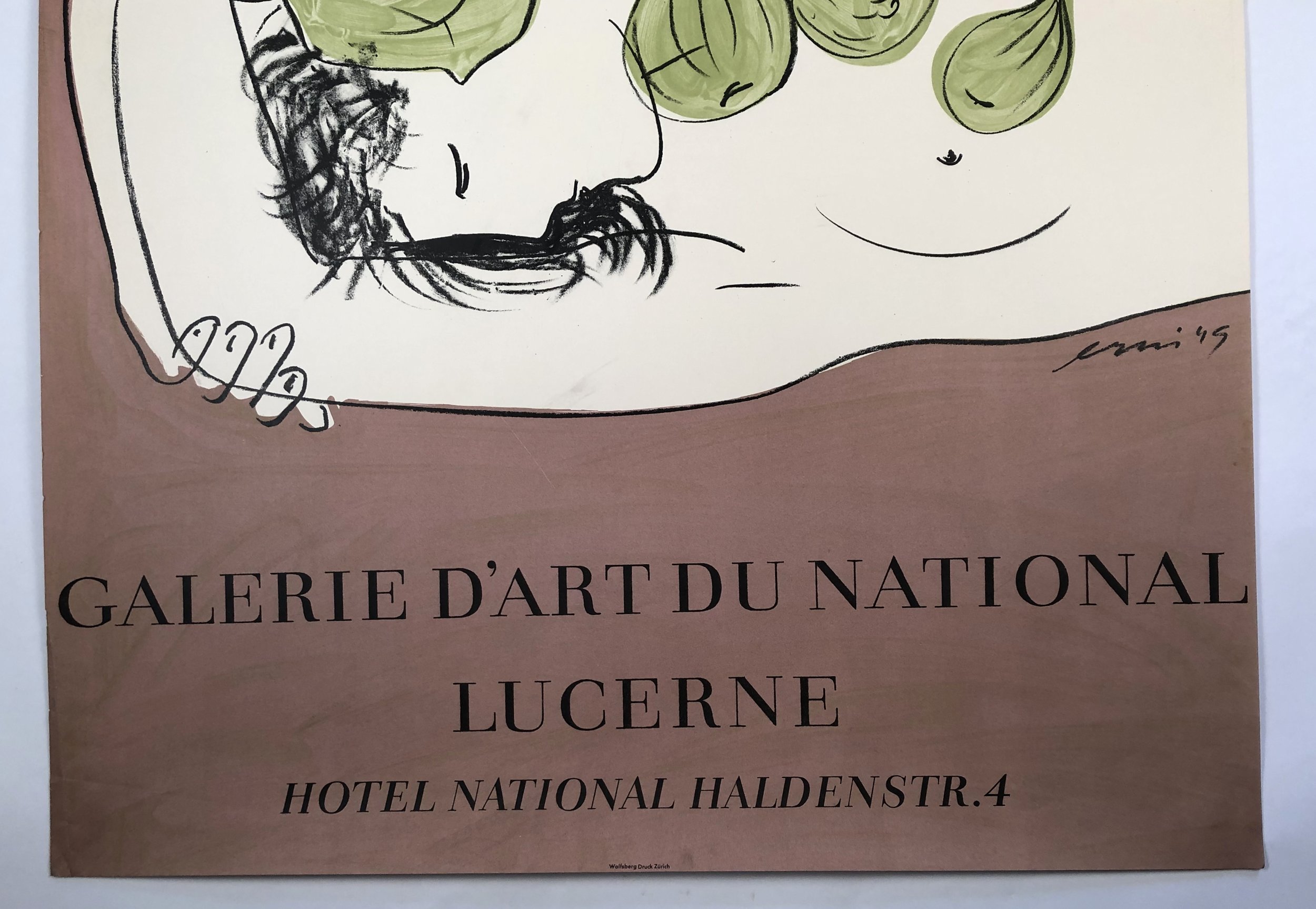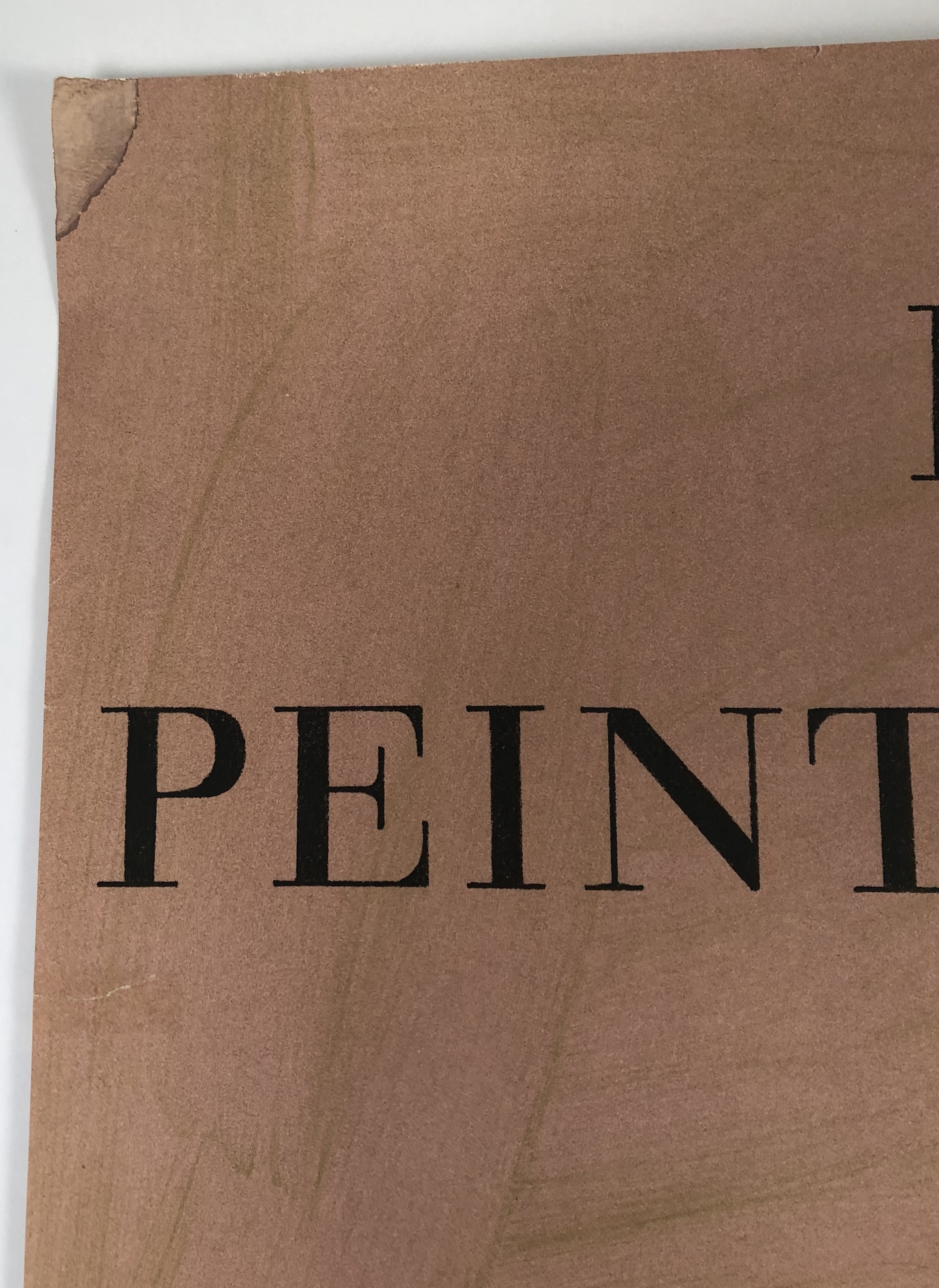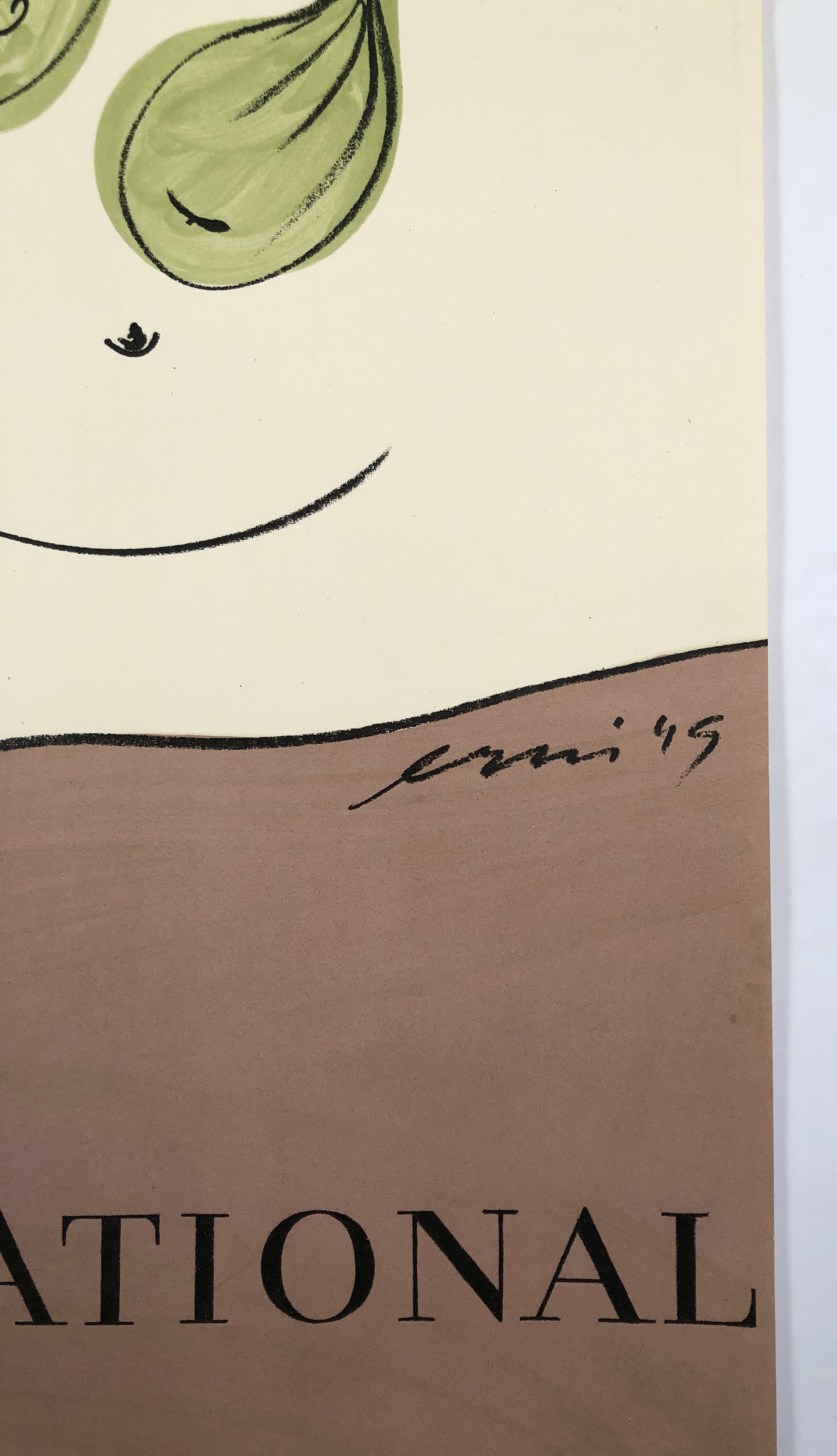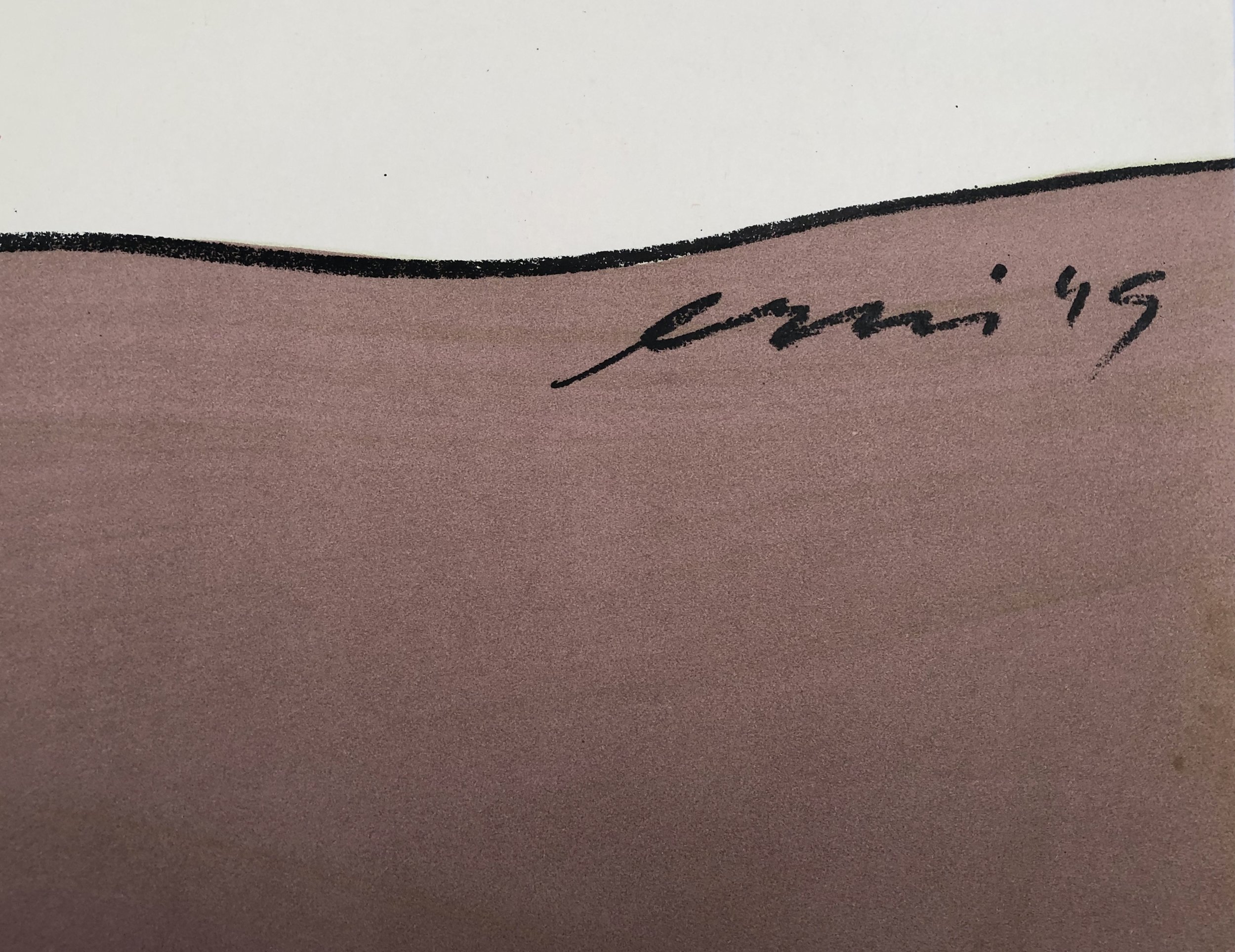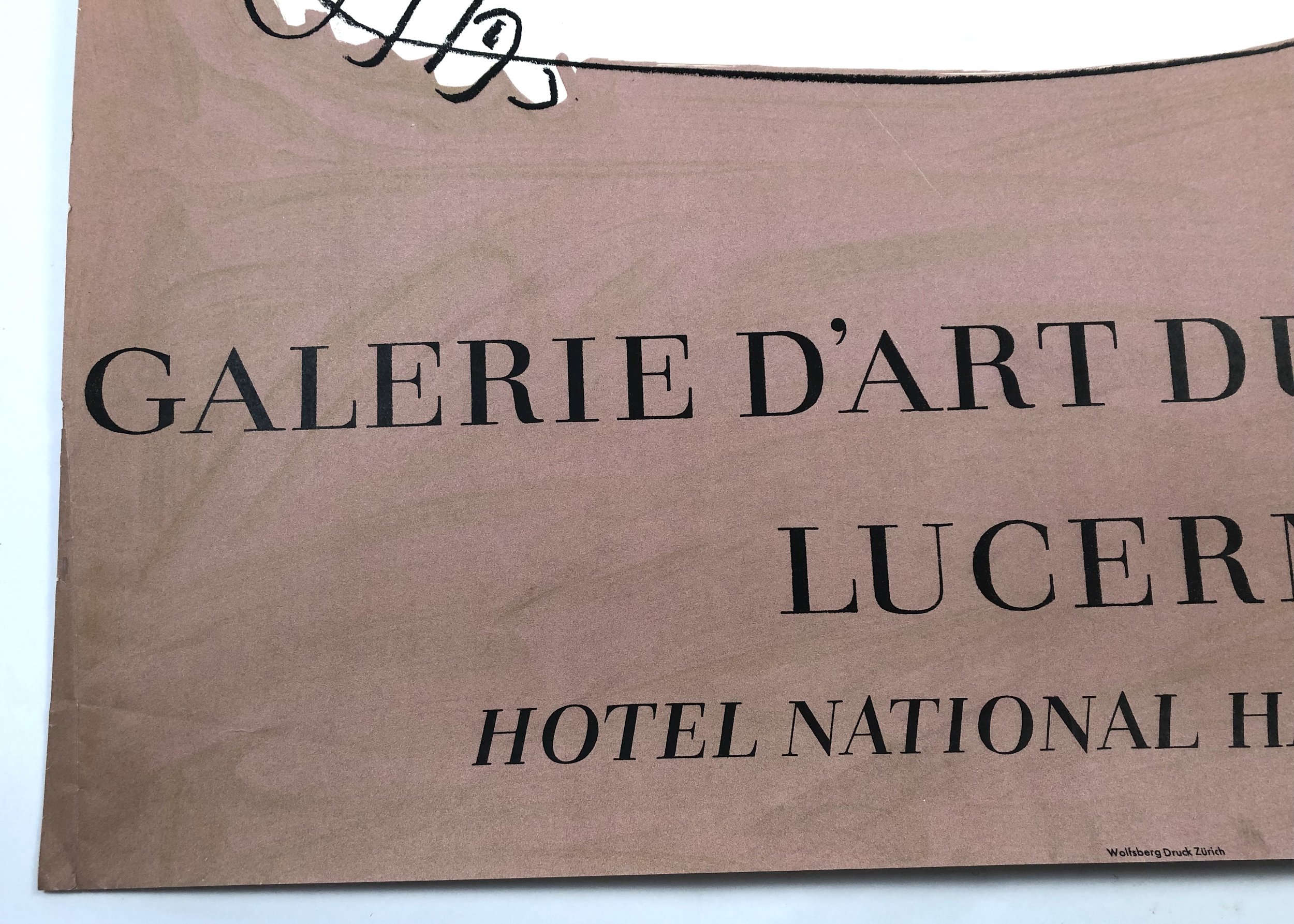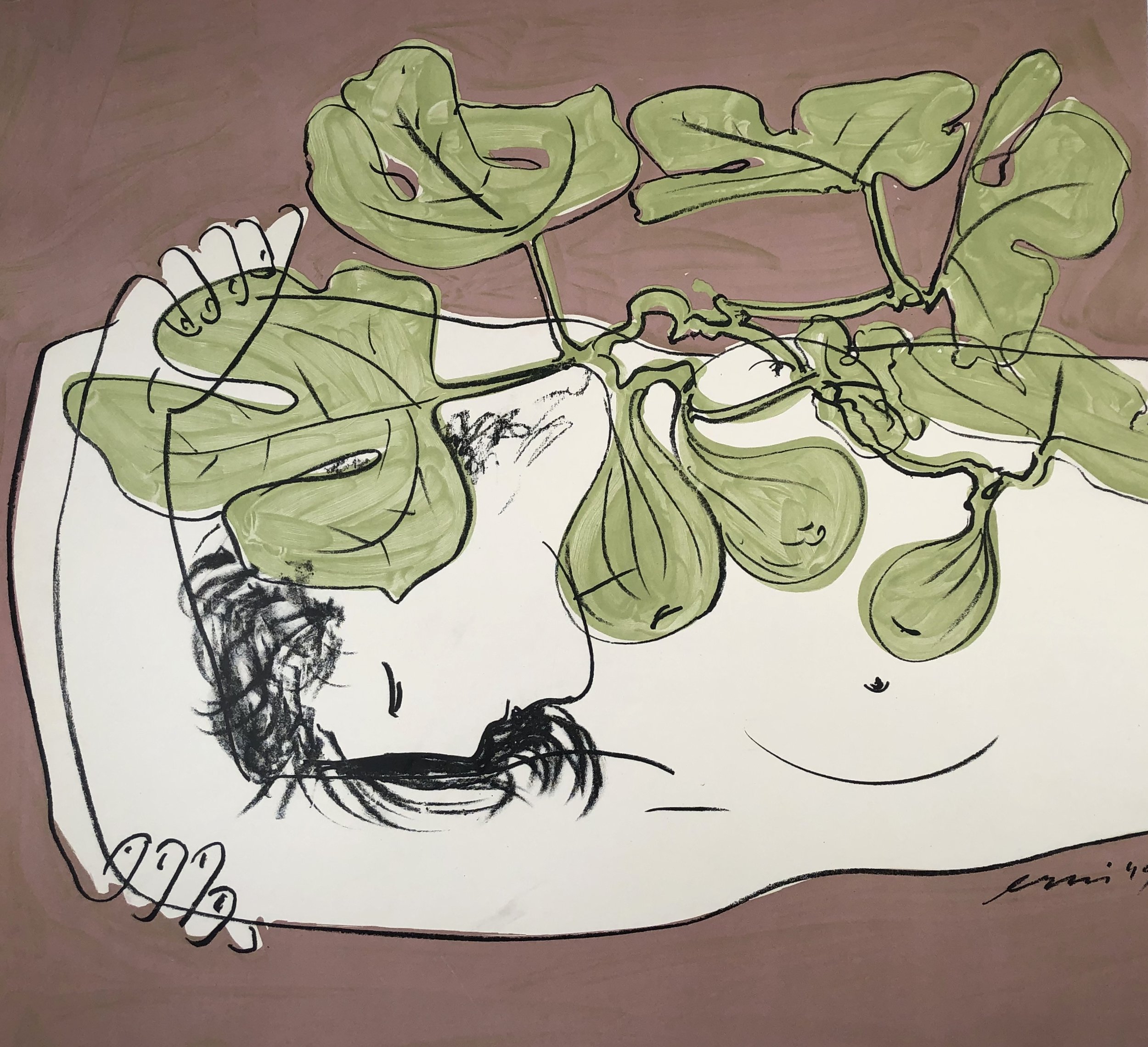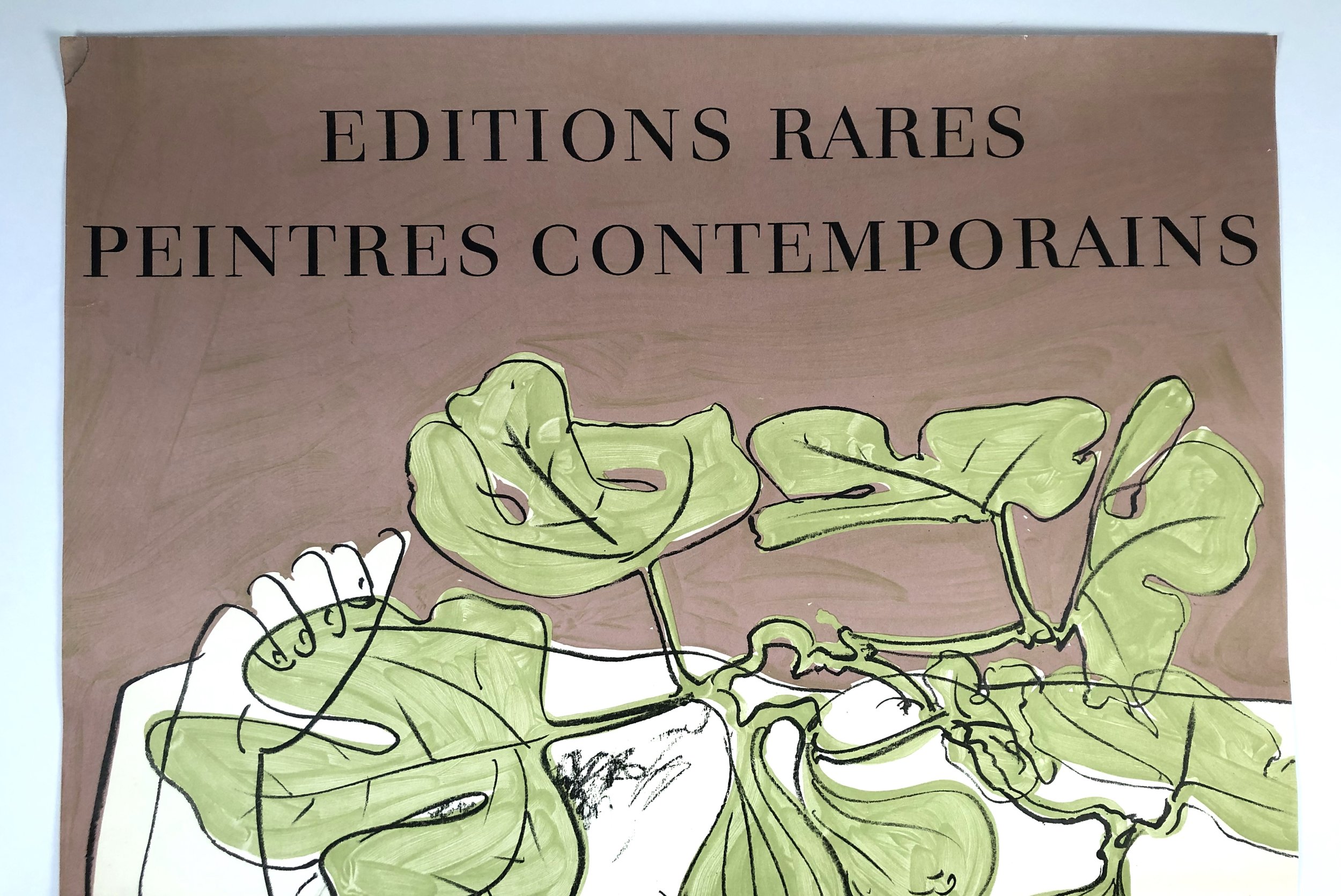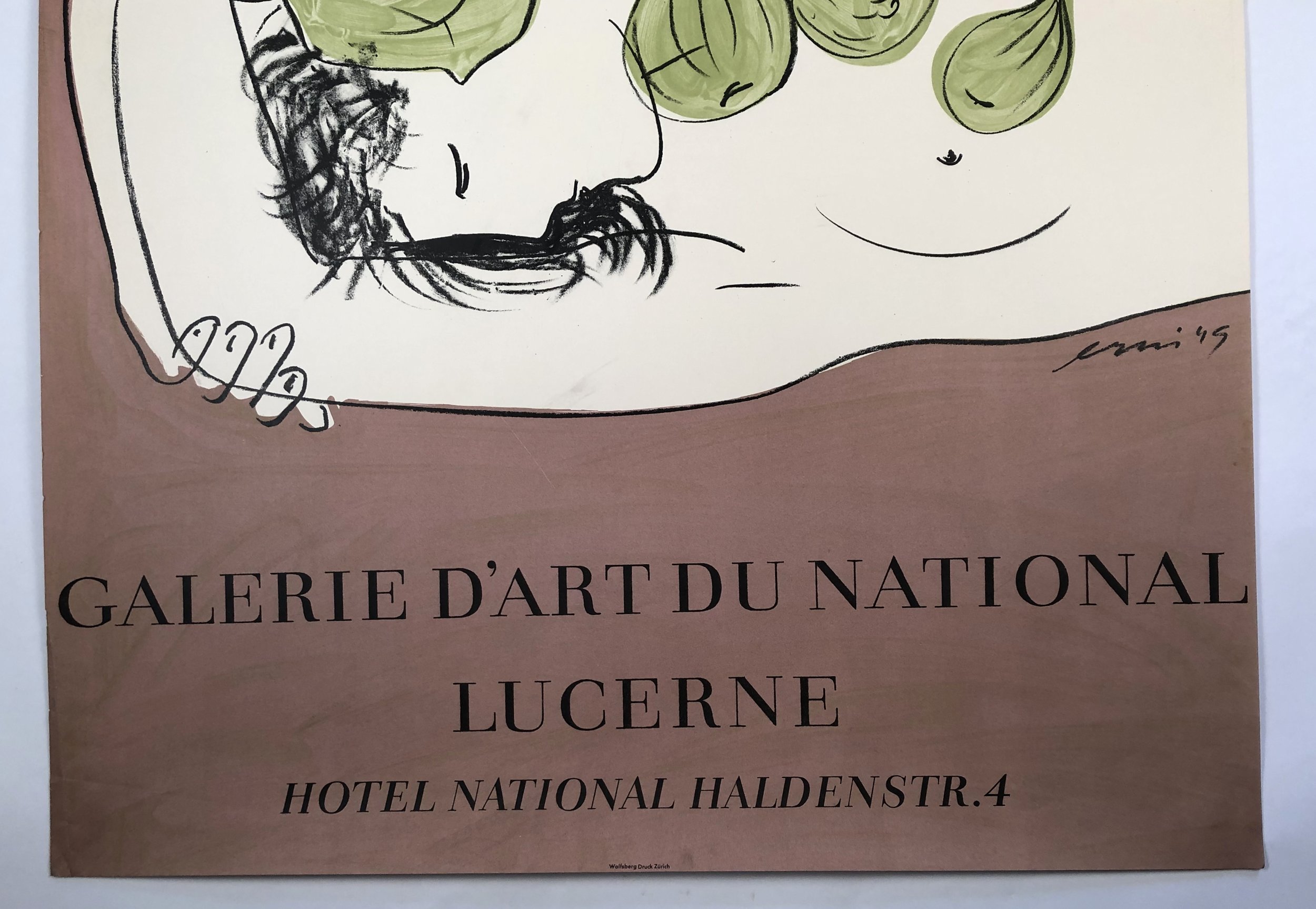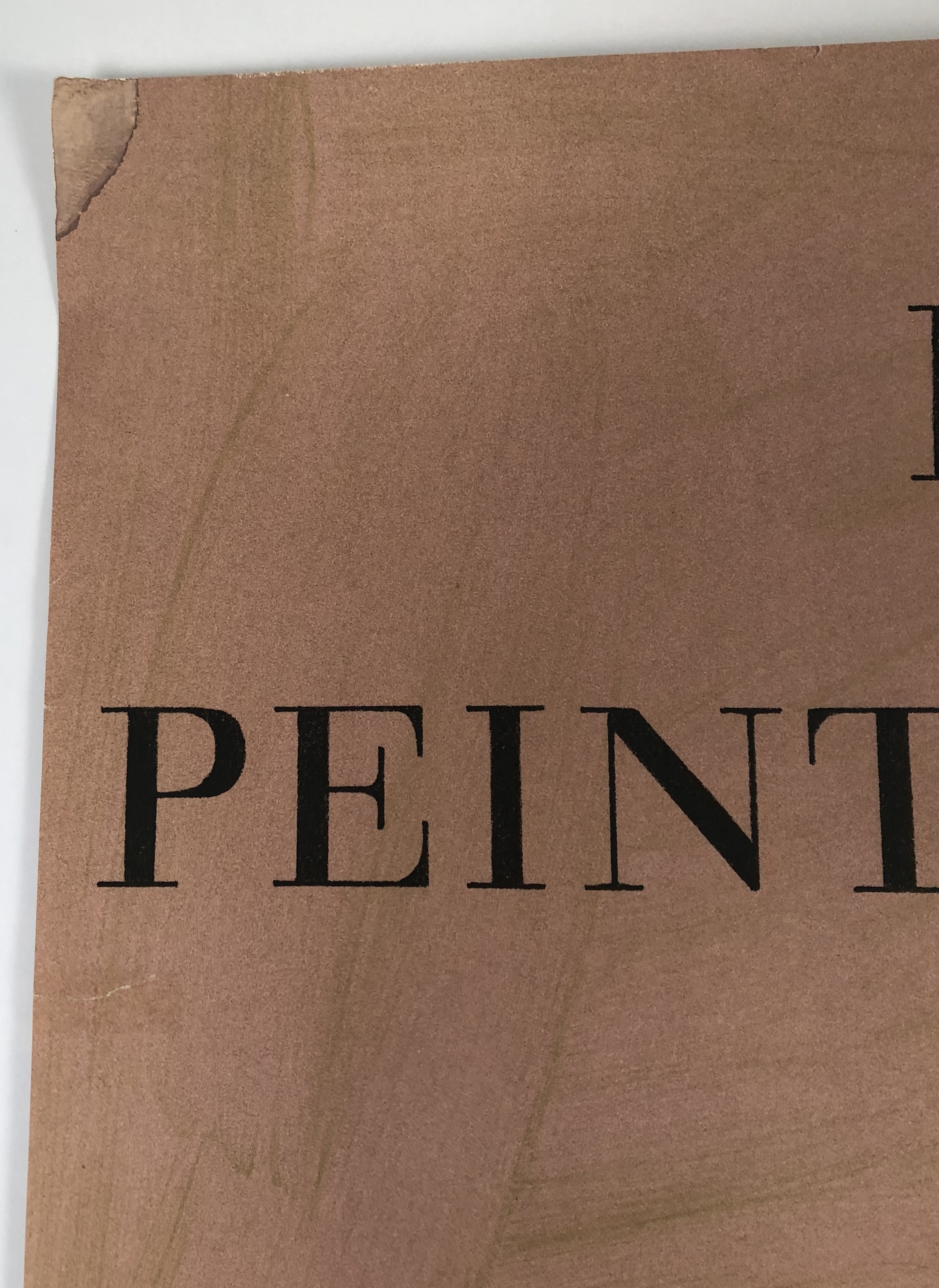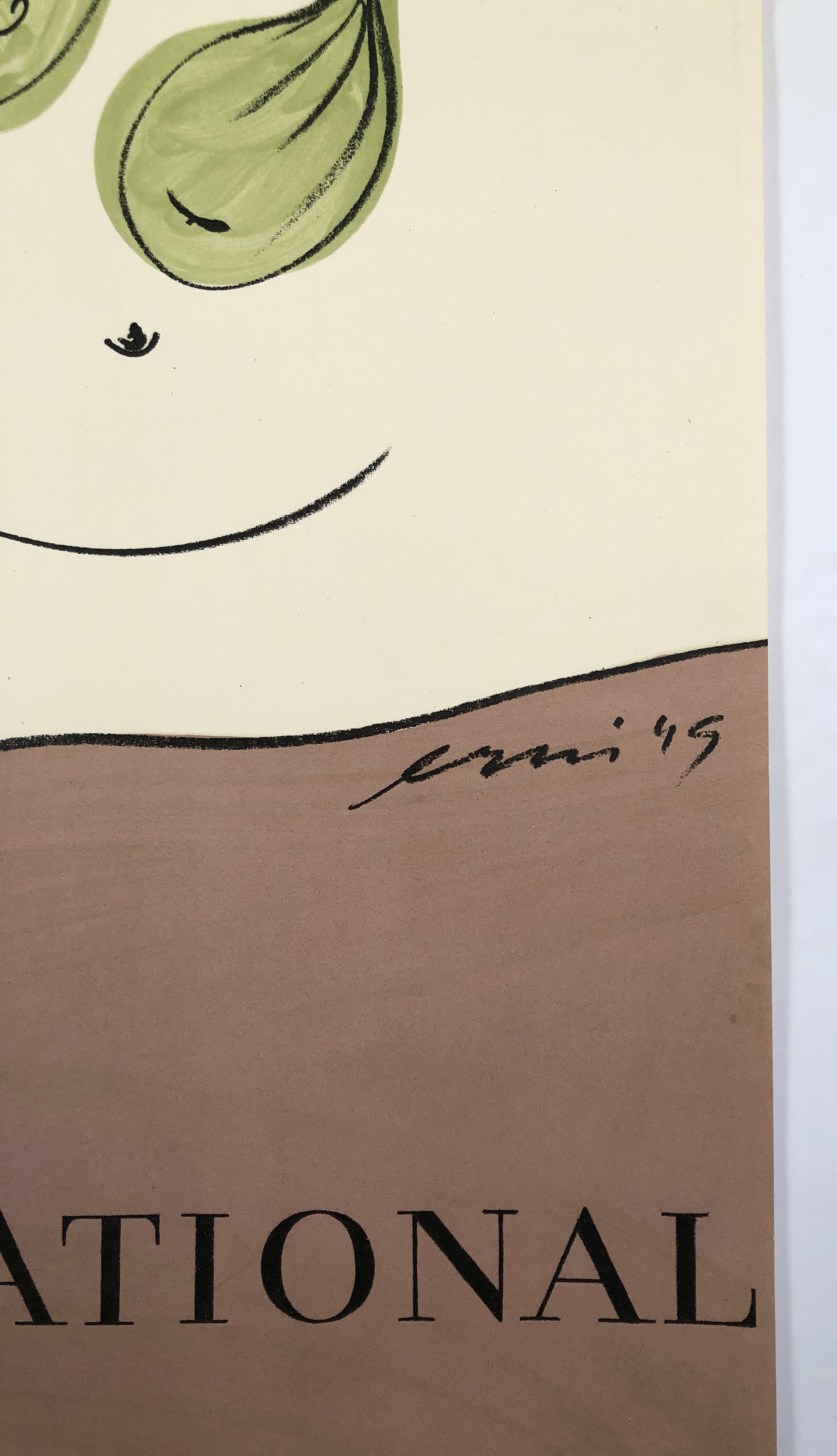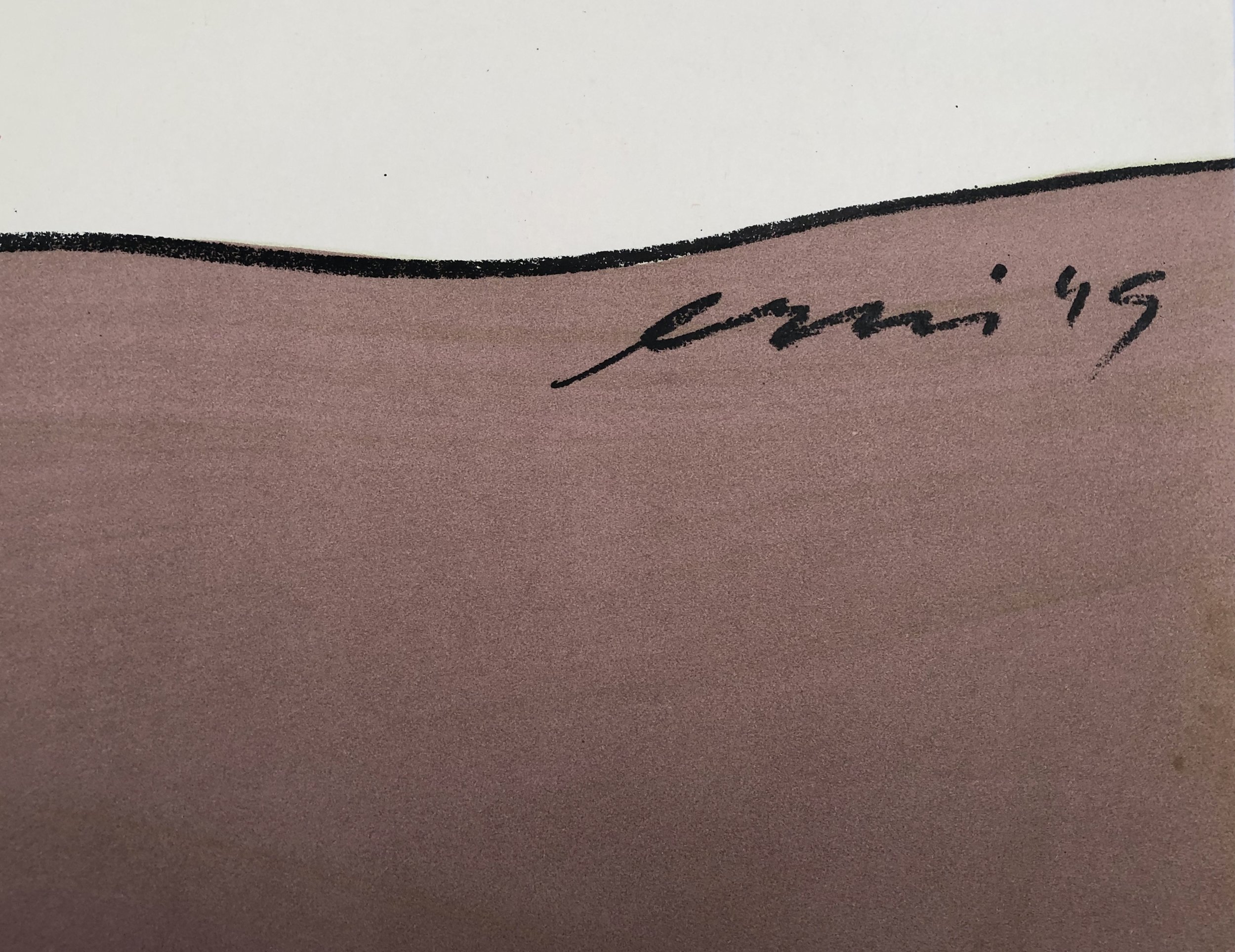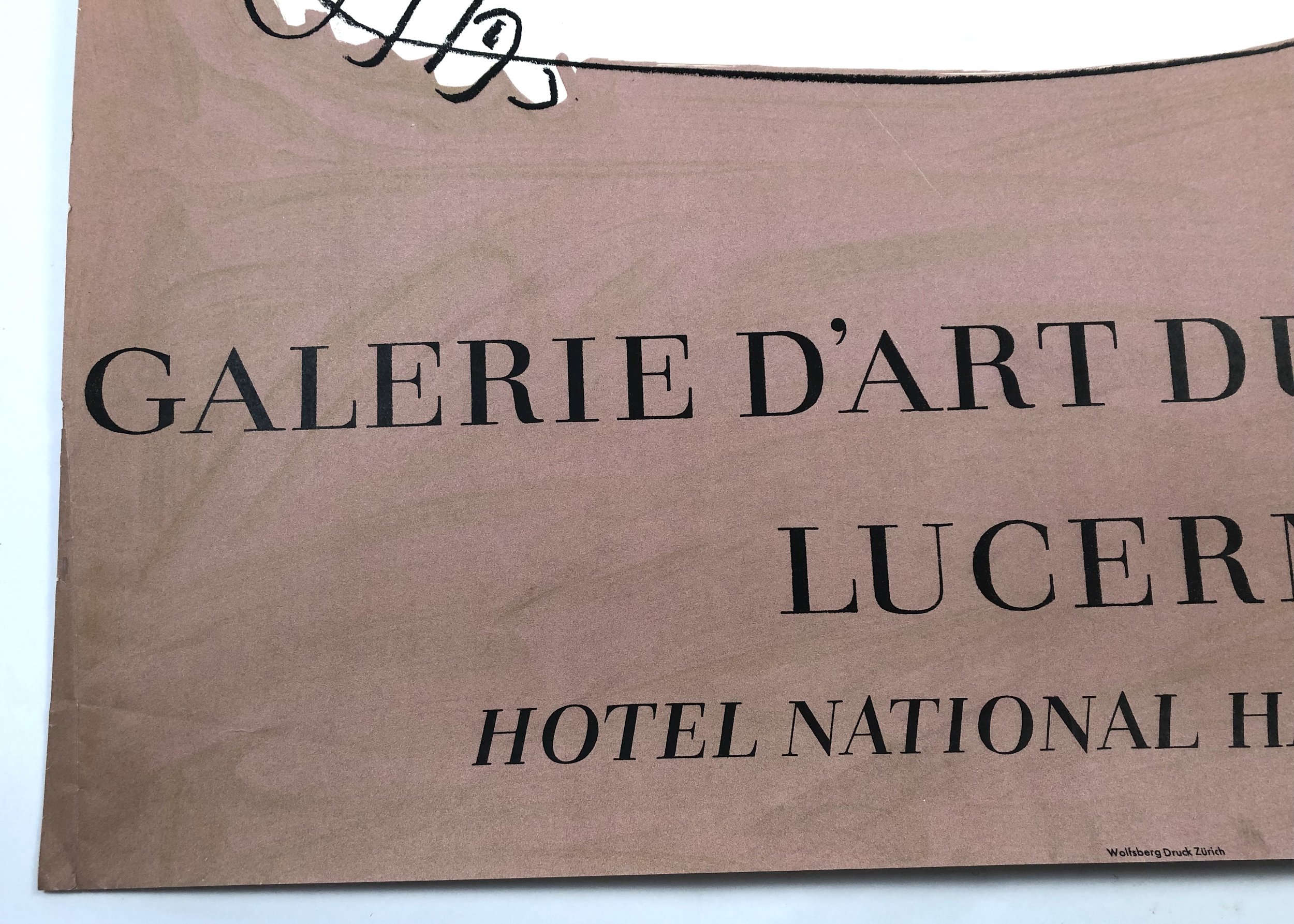 Hans Erni Art Exhibition Poster, Swiss, circa 1949
An original lithograph Swiss art exhibition poster, designed by Hans Erni, circa 1949, depicting a stylized, Picasso-inspired rendering of a the upper body of a nude woman in black and white, resting her head on her arm and covered partially with green figs and fig leaves, on a taupe background with pale green brushwork. Text in black French above, translated into English: Rare Editions, Contemporary Paintings and below, National Gallery of Art, Lucerne Hotel National, with the street address Haldenstr., 4. Printed by Wolfsberg, Zurich.
Lined with acid free Japanese rice paper and ready for framing. We are happy to assist, if desired. This poster ships easily rolled in a tube.
Height: 50" Width: 35 1/2"
$2200
Biographical information on the artist: Hans Erni (February 21, 1909 – March 21, 2015) was a Swiss graphic designer, painter, illustrator, engraver and sculptor.
Born in Lucerne, the third of eight siblings, to a cabin cruiser engineer, he studied art at the Académie Julian in Paris and later in Berlin, and admired artists such as Pablo Picasso and Georges Braque.
He is known for having illustrated postage stamps, his lithographs for the Swiss Red Cross, his participation on the Olympic Committee as well as his activism. His 1939 works and first major public success was a mural titled Switzerland: "Vacation Land of the People" was commissioned and displayed for the national exhibition in Zürich.
The Hans Erni Museum, situated in the grounds of the Swiss Museum of Transport in Lucerne, contains a large collection of artwork, he also designed ceramics and theatre costumes and sets. He did the art for Swiss bank notes, in the 1940s but, after the notes were already printed they were never published, because a member of the State Council of Lucerne criticized that Erni was deemed as a communist. However, Erni was never a member of any political party. In 2004, he was awarded the honorary citizenship of the city of Lucerne. On 10 January 2009 he received the SwissAward for lifetime accomplishment.
In his career, he realized about 300 posters and several murals — including for the 1980 Salon international de l'automobile, Red Cross, IOC, United Nations and ICAO. He illustrated about 200 books and created 90 Postage stamps and 25 medals. (Source: Wikipedia)