SOLD--19th Century Map of Amsterdam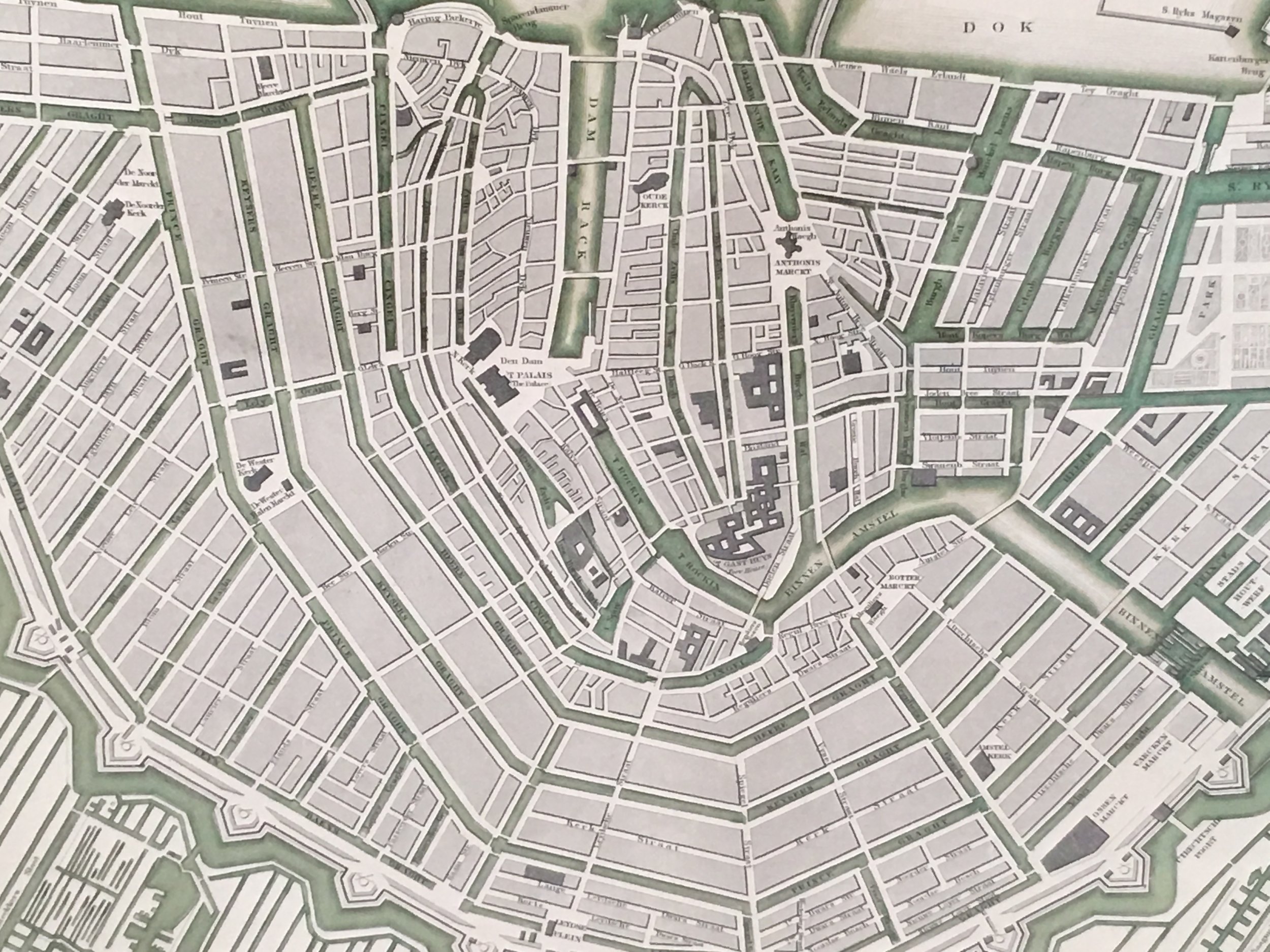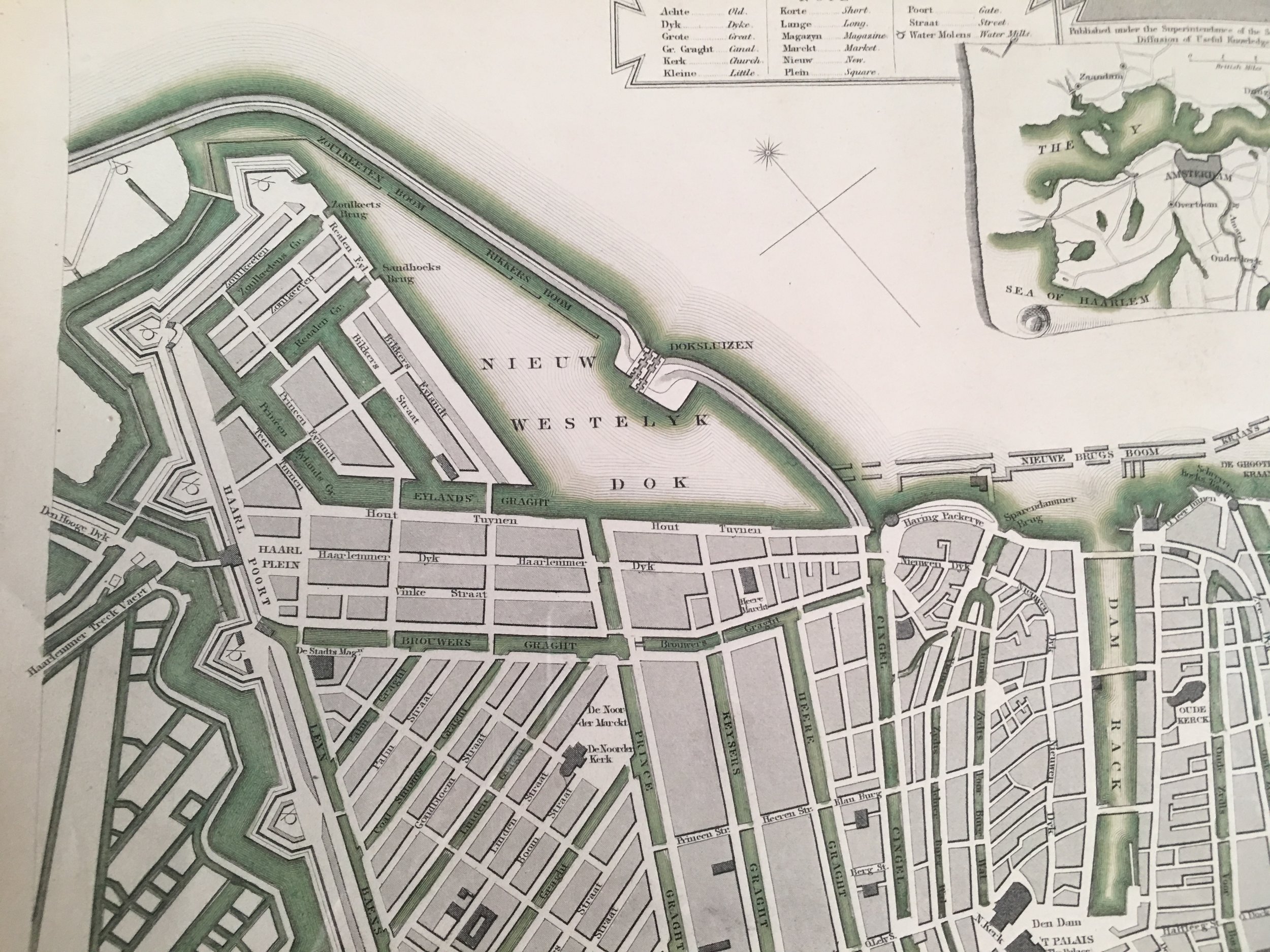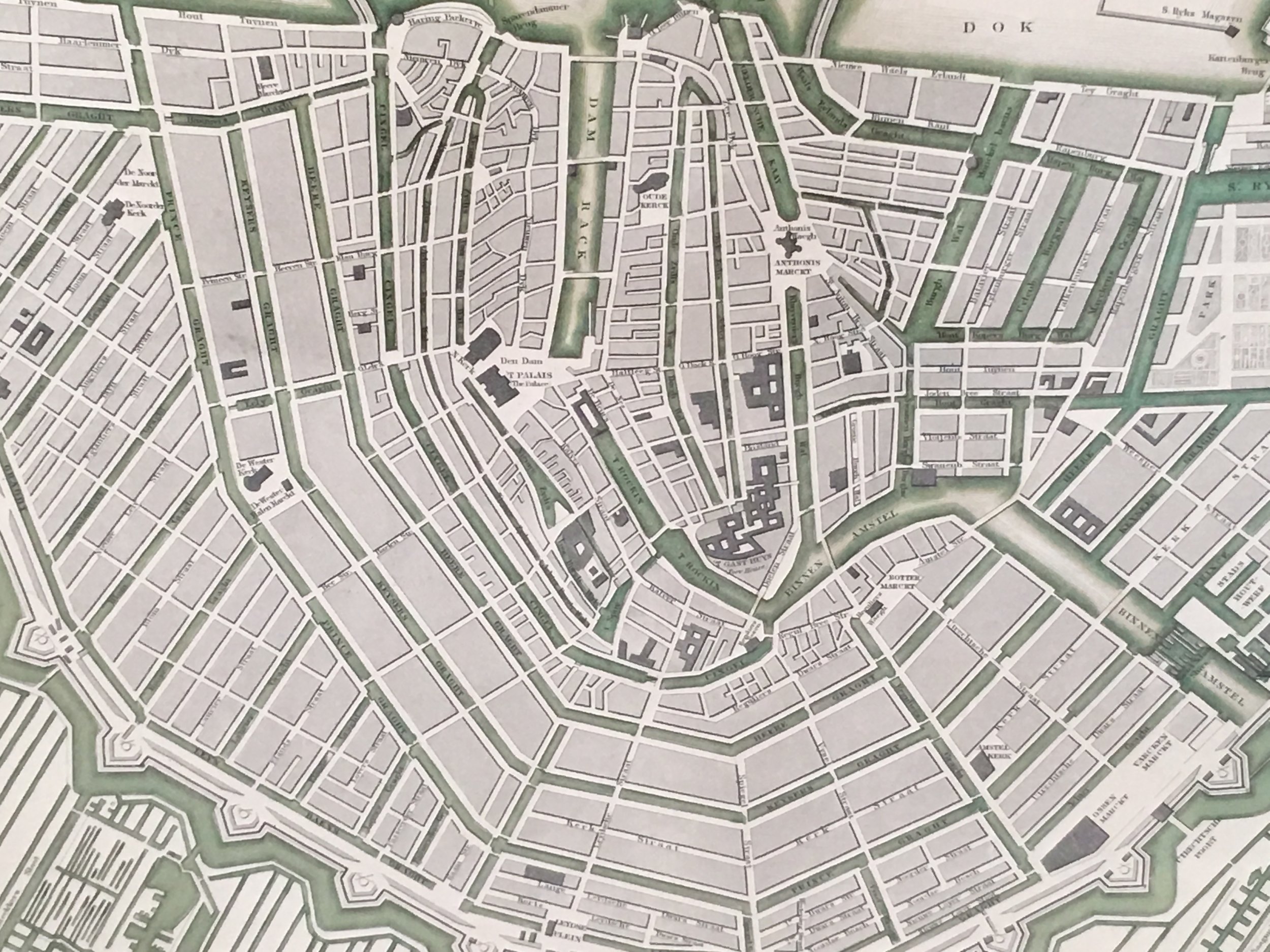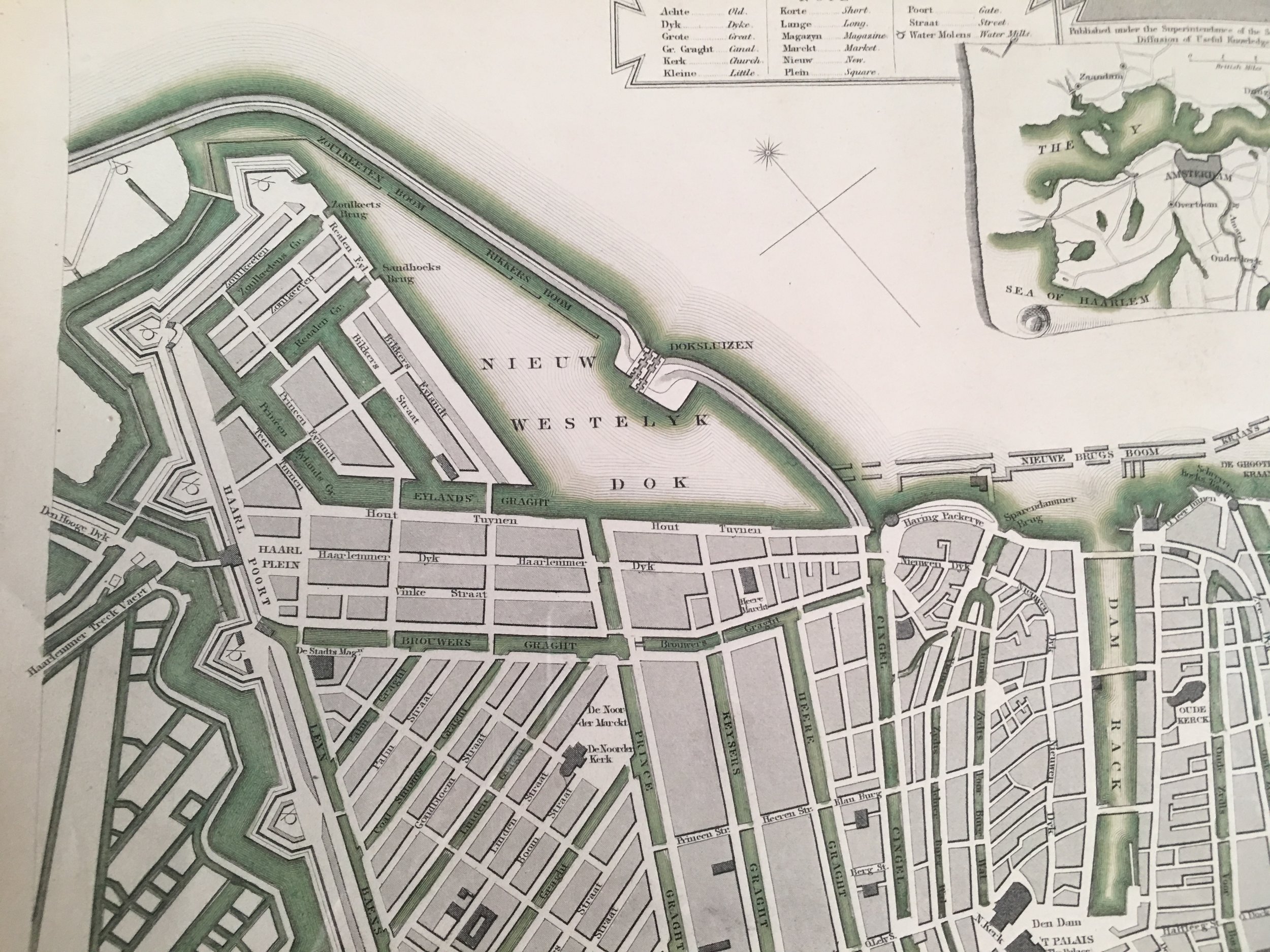 SOLD--19th Century Map of Amsterdam
A strikingly graphic map, or city plan, of the City of Amsterdam, in black and white, with the canals and waterways in their original green color, published by the Society for the Diffusion of Useful Knowledge (S.D.U.K.), London. Mounted in a deep shadow box.
Height: 17 1/2" x Width: 20 x Depth: 2"
SOLD
The Society for the Diffusion of Useful Knowledge was founded by Lord Brougham in London in 1826. The organization's mission was to educate the working and middle classes. Originally issued in parts by Baldwin & Cradock 1829-1832, the maps were later published as an atlas by Chapman & Hall in 1844 and by Charles Knight between 1844-1852. It continued to be published after the demise of the Society by G. Cox 1852-1853 and Edward Stanford 1857-1870. The maps commonly have original outline color.