D. Jerome Elwell Connecticut Landscape Painting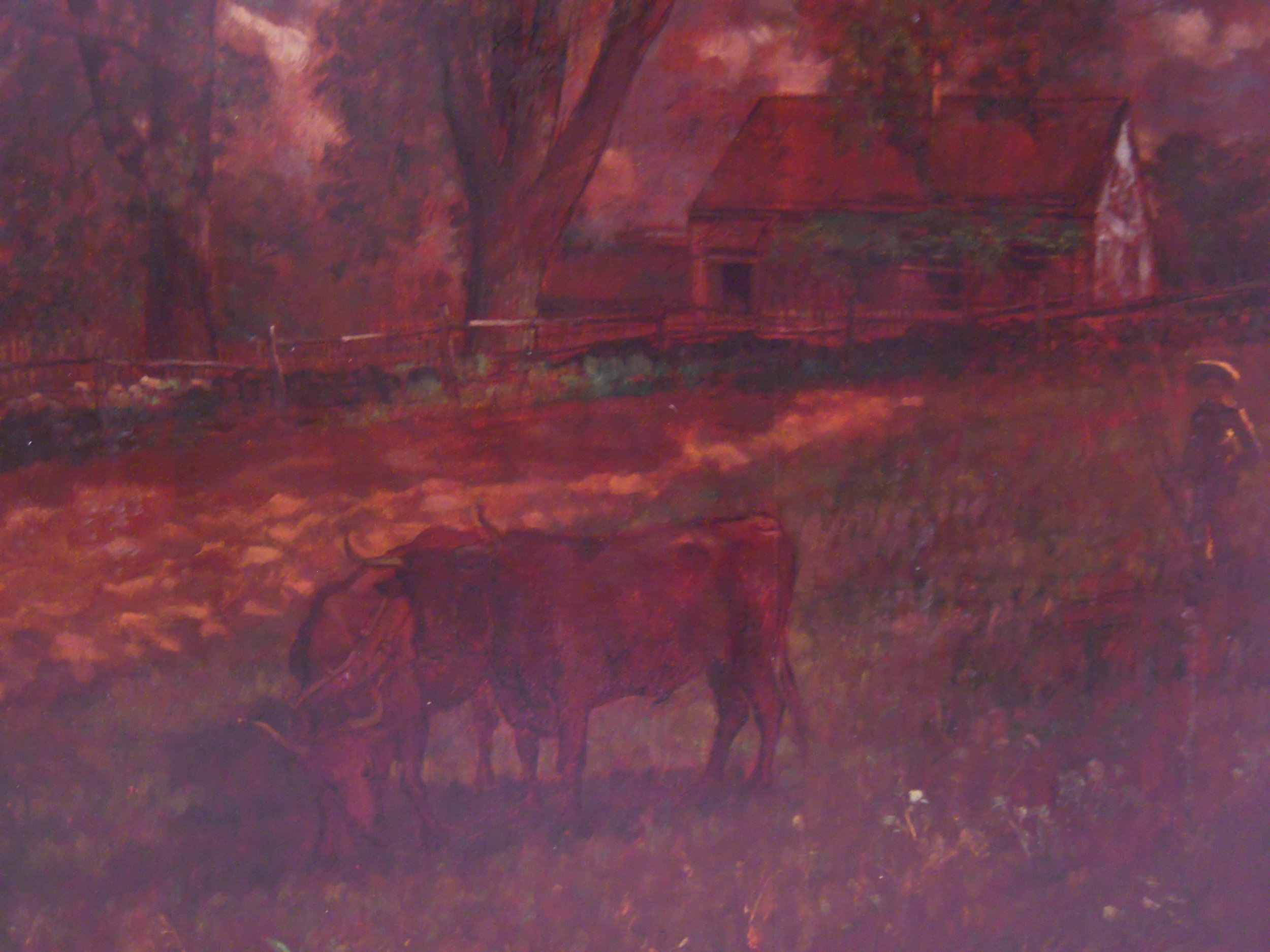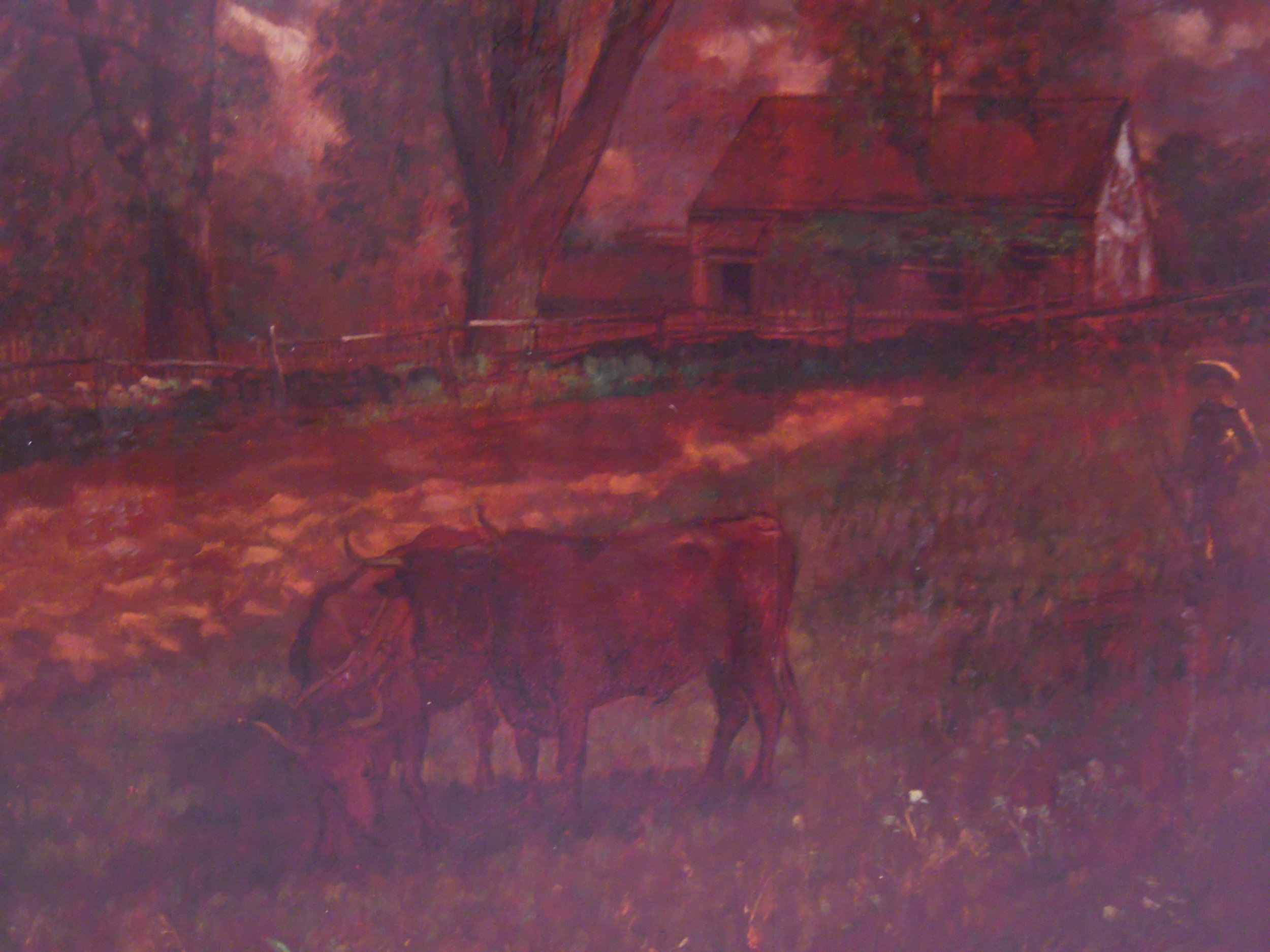 D. Jerome Elwell Connecticut Landscape Painting
An oil on panel painting by American painter, D. Jerome Elwell (1847-1912) depicting a pastoral scene of a Winslow Homer-ish boy in straw hat herding cows in a pasture, with a farm building and beautifully rendered trees and sky above. Signed and dated 'D. Herome Elwell 1888' lower right and inscribed by the artist au verso (View 8) 'Breezy Day, Woodmont Conn 1888 D Jerome Elwell', also retaining a late 19th century pen and ink on paper label on the back. In a new gilded oak frame.
Height: 51" Width: 34 5/8"
$4800
BIOGRAPHICAL INFORMATION ON D. JEROME ELWELL "Breezy Day, Woodmont, Connecticut, 1888" Oil on panel. Signed lower right and inscribed au verso. Framed dimensions: Height: 51 1/8" Width: 34 5/8" Elwell, Jerome D. [Marine painter] b. June 12, 1847 Gloucester, MA; d. 1912 Naples, Italy. Studied: Possibly a pupil, or copyist, of Fitz Hugh (Henry) Lane. Exhibited: Boston Arts Club, 1873-91; Art Institute of Chicago, 1888; Pennsylvania Academy of Fine Art, 1889. Work: Cape Ann Museum, Gloucester, MA and the Peabody Essex Museum, Salem, MA. Comments: Also appears as D. Gerome Ewell. He did watercolors, pastels and drawings. Some of his Belgian work, which was early, was dark. His pastels, which were on brown paper, came later and were done in Venice under the influence of Whistler. Sources: Brewington, Dictionary of Marine Artists, 127; The Boston Arts Club; Falk, Exhibition Record Series.