SOLD---Bronze Bust of George Williams Lyman by Richard Saltonstall Greenough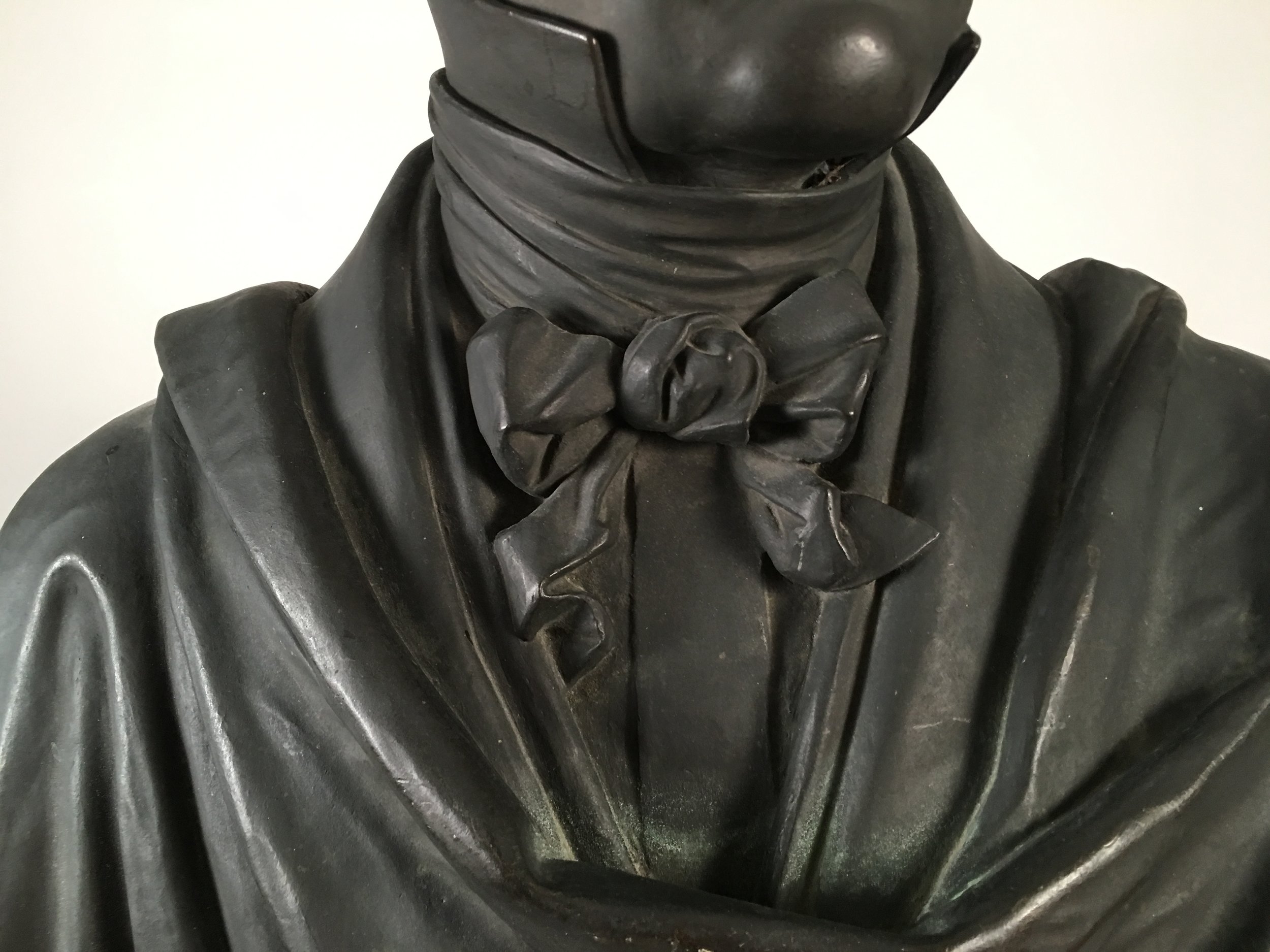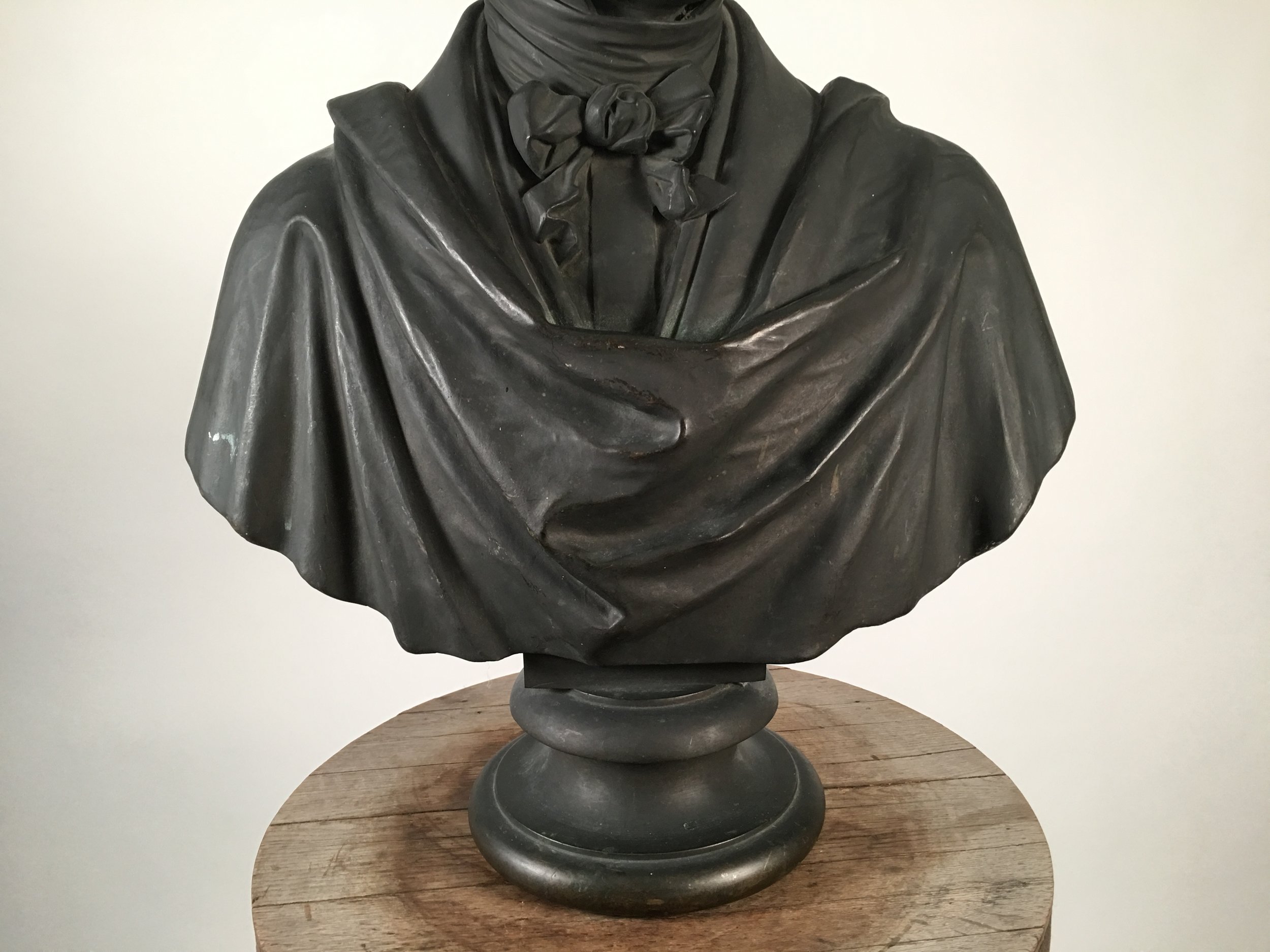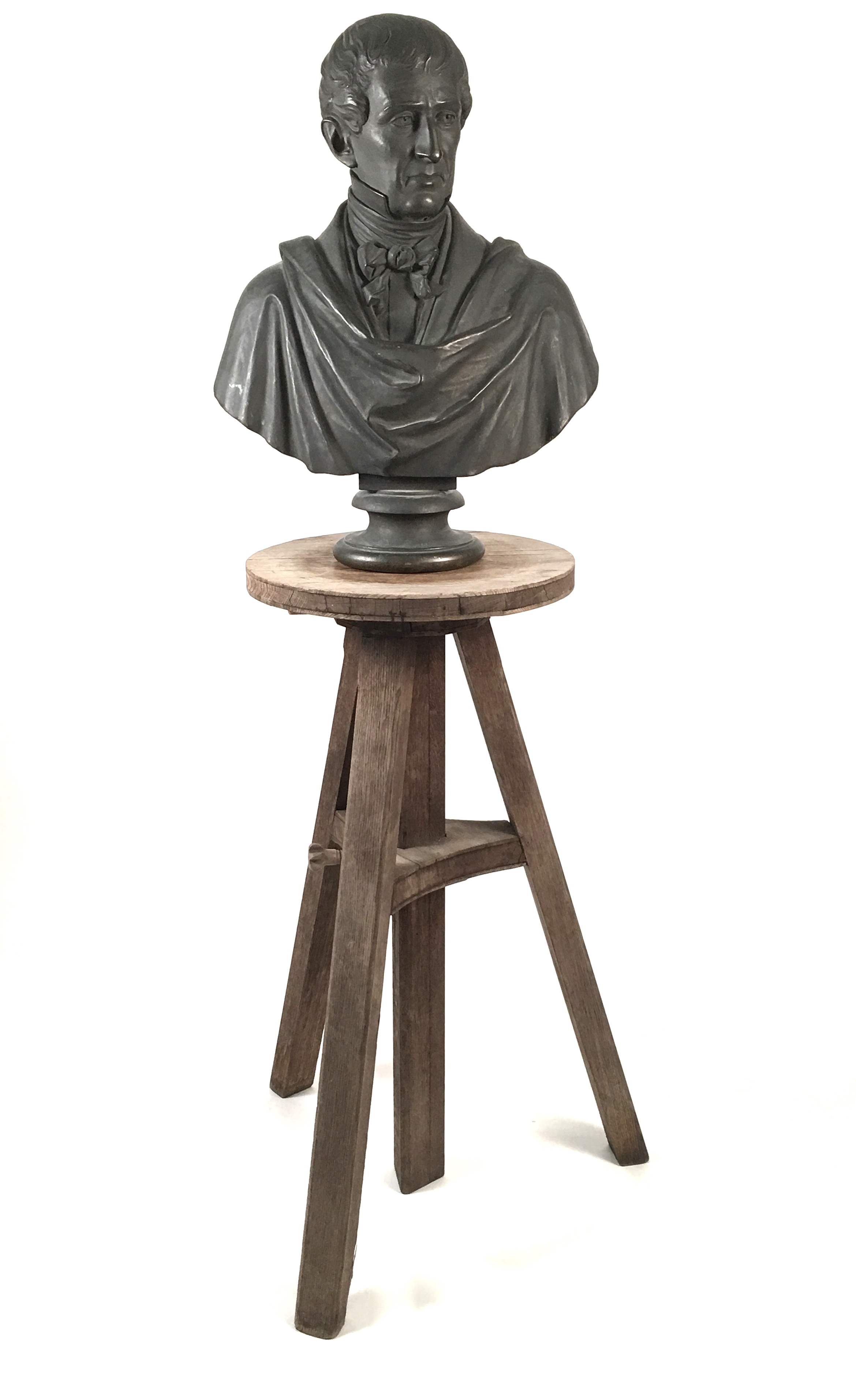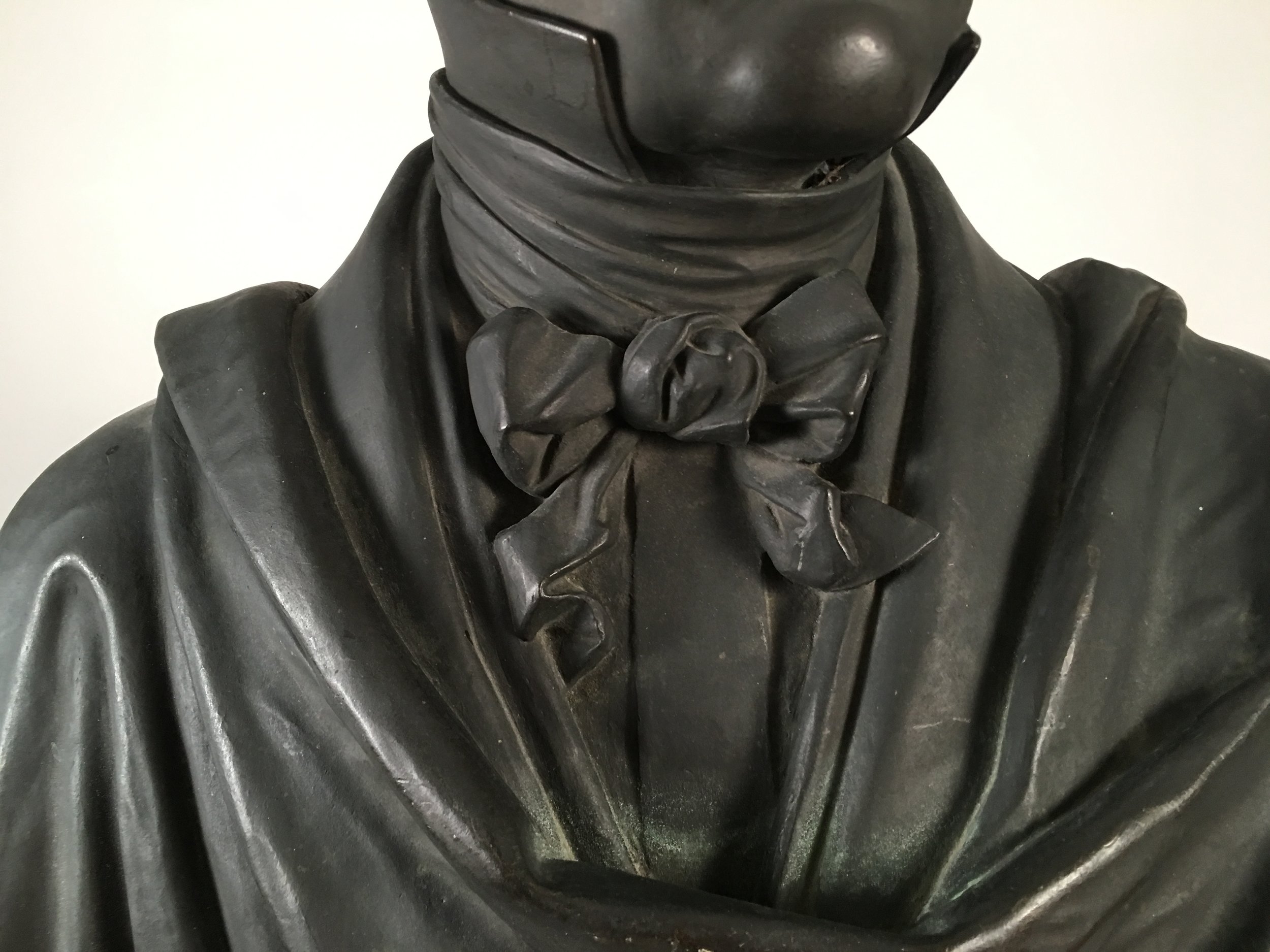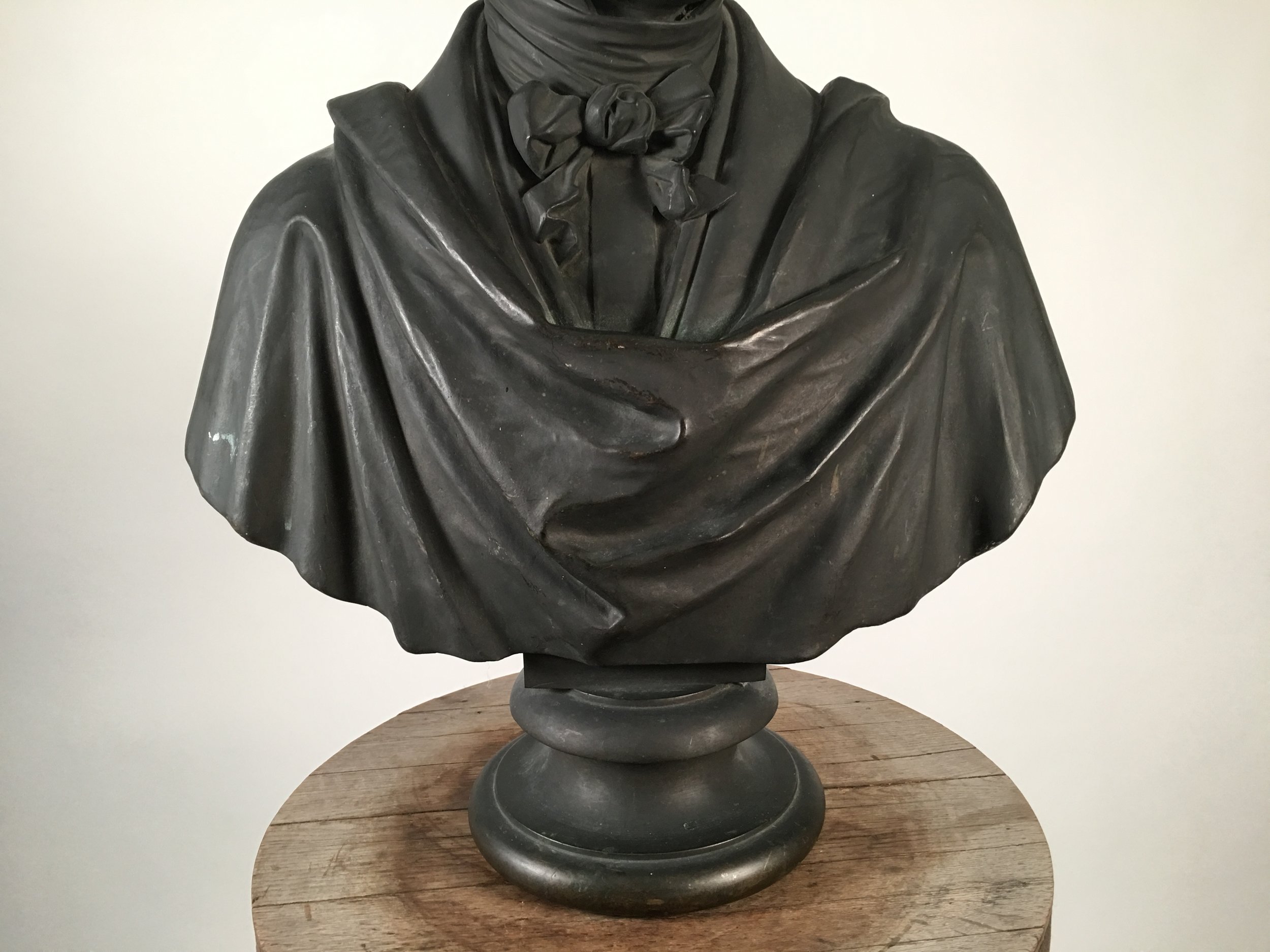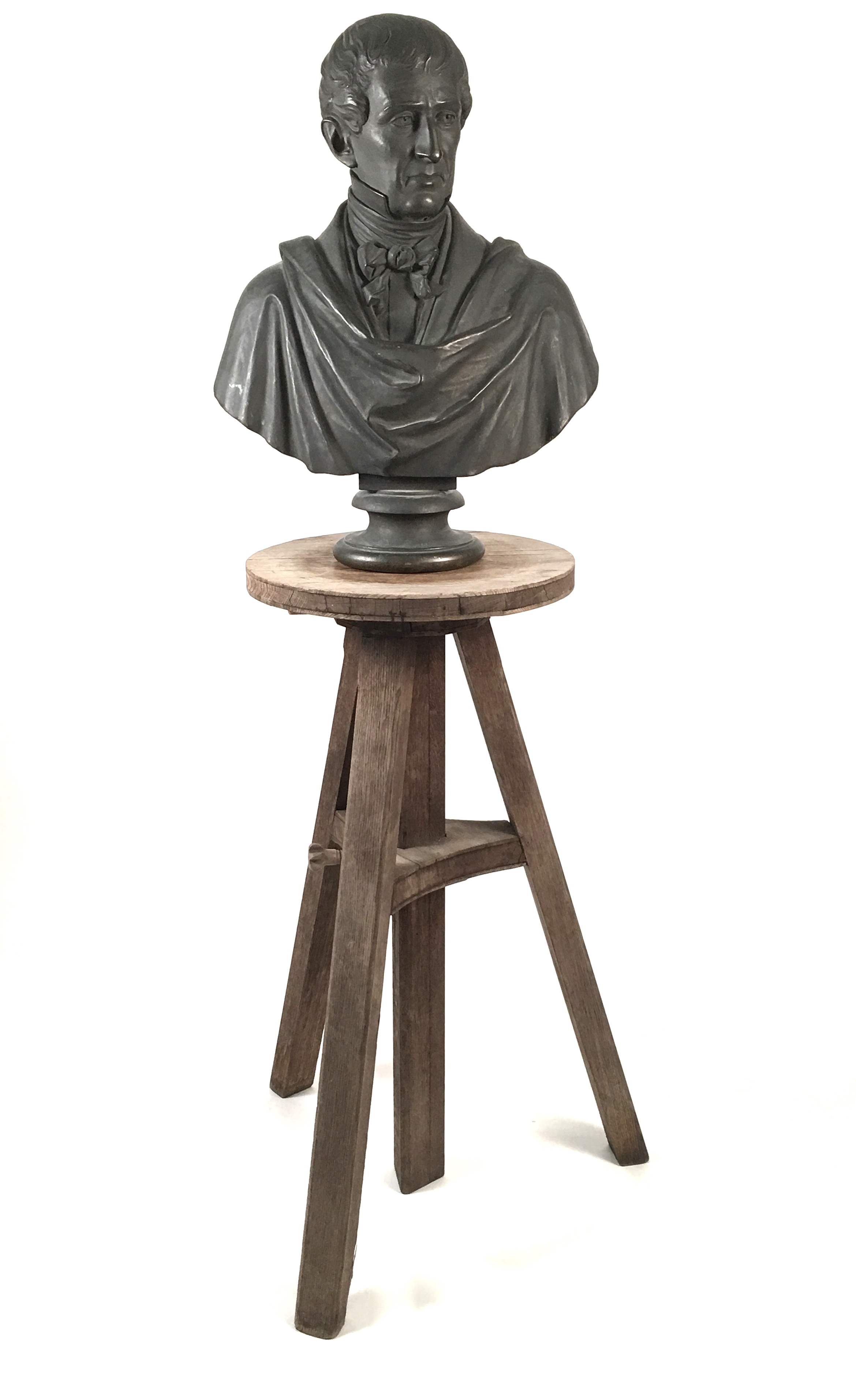 SOLD---Bronze Bust of George Williams Lyman by Richard Saltonstall Greenough
A 19th century neoclassical bronze portrait bust of George Williams Lyman (1786-1880), with high collar and bow-tie cravat with draped shoulder cloak by sculptor Richard Saltonstall Greenough (1819-1904). Signed and dated R.S. Greenough 1886 on the back, with the name of the Nelli Foundry, Rome where it was cast.
Richard Greenough's work is in the collections of the Boston Athenaeum, Old City Hall Boston, Harvard University, the Brooklyn Museum and the United States Capitol. He was the younger brother of sculptor Horatio Greenough with whom he worked in Rome for most of his career. Another version of this bust resides at the Lyman Estate, owned by Historic New England, in Waltham, Massachusetts and a marble version is in the collection of the Boston Athenaeum.
Height: 29" Width: 23" Depth: 12"
SOLD
Theodore Lyman studied at Harvard University's Lawrence Scientific School and studied under Professor Louis Agassiz, one of the preeminent natural scientists of the 19th century. He graduated with honours in 1858. Lyman was a founding member and underwriter of Harvard's Museum of Comparative Anatomy.