SOLD--Donald Barton Painting of the Rocky Gloucester Massachusetts Coast, circa 1930s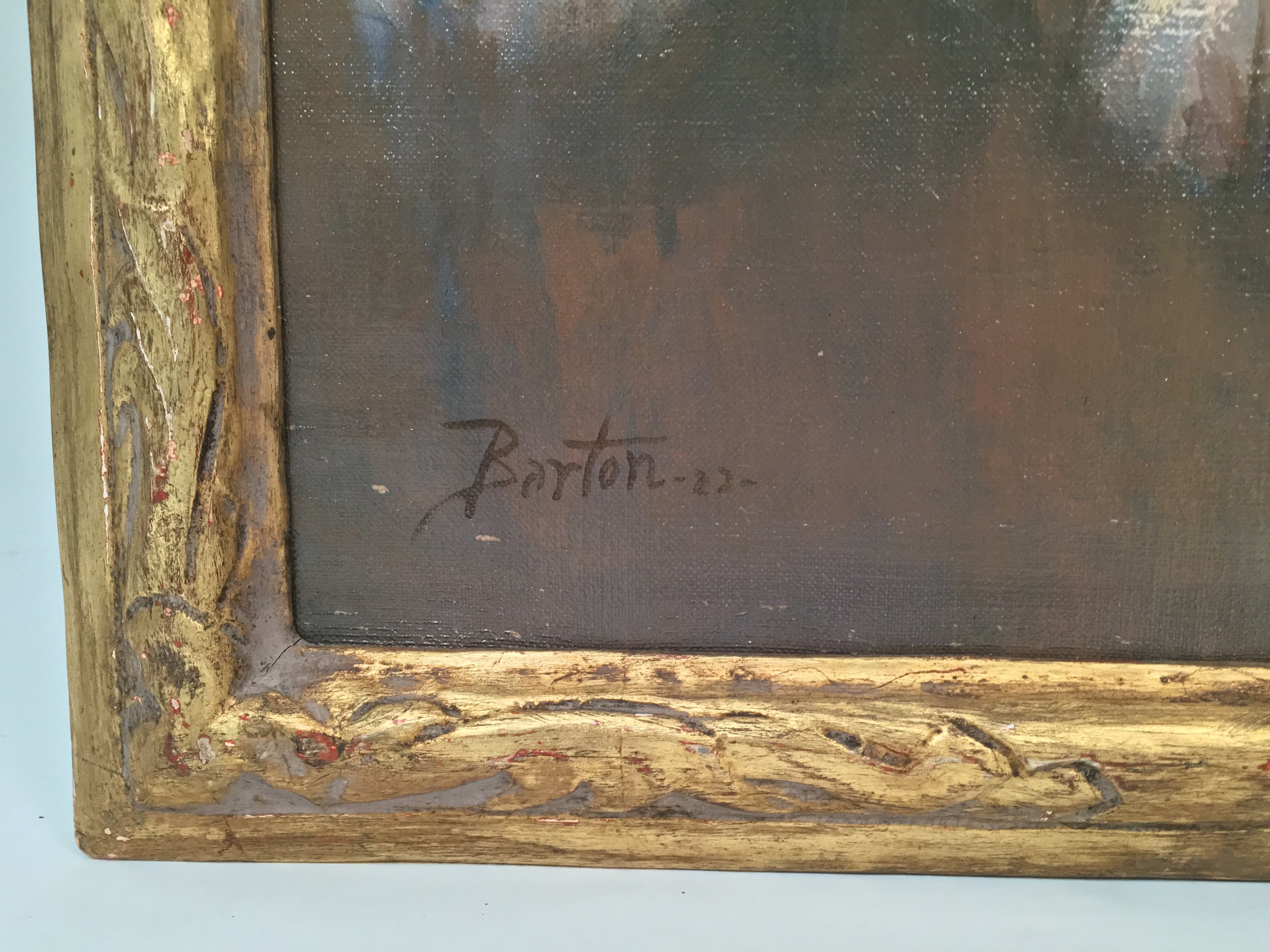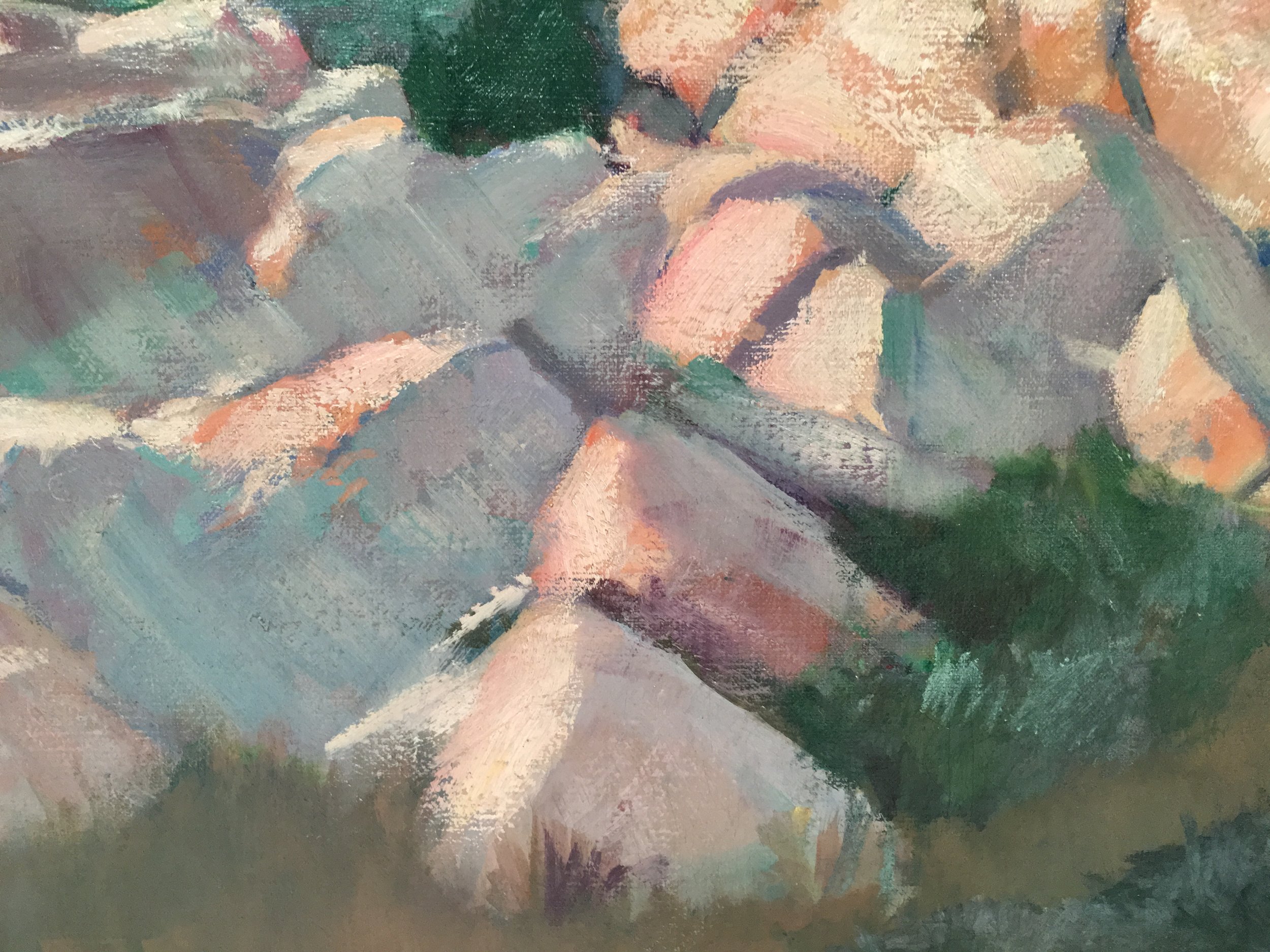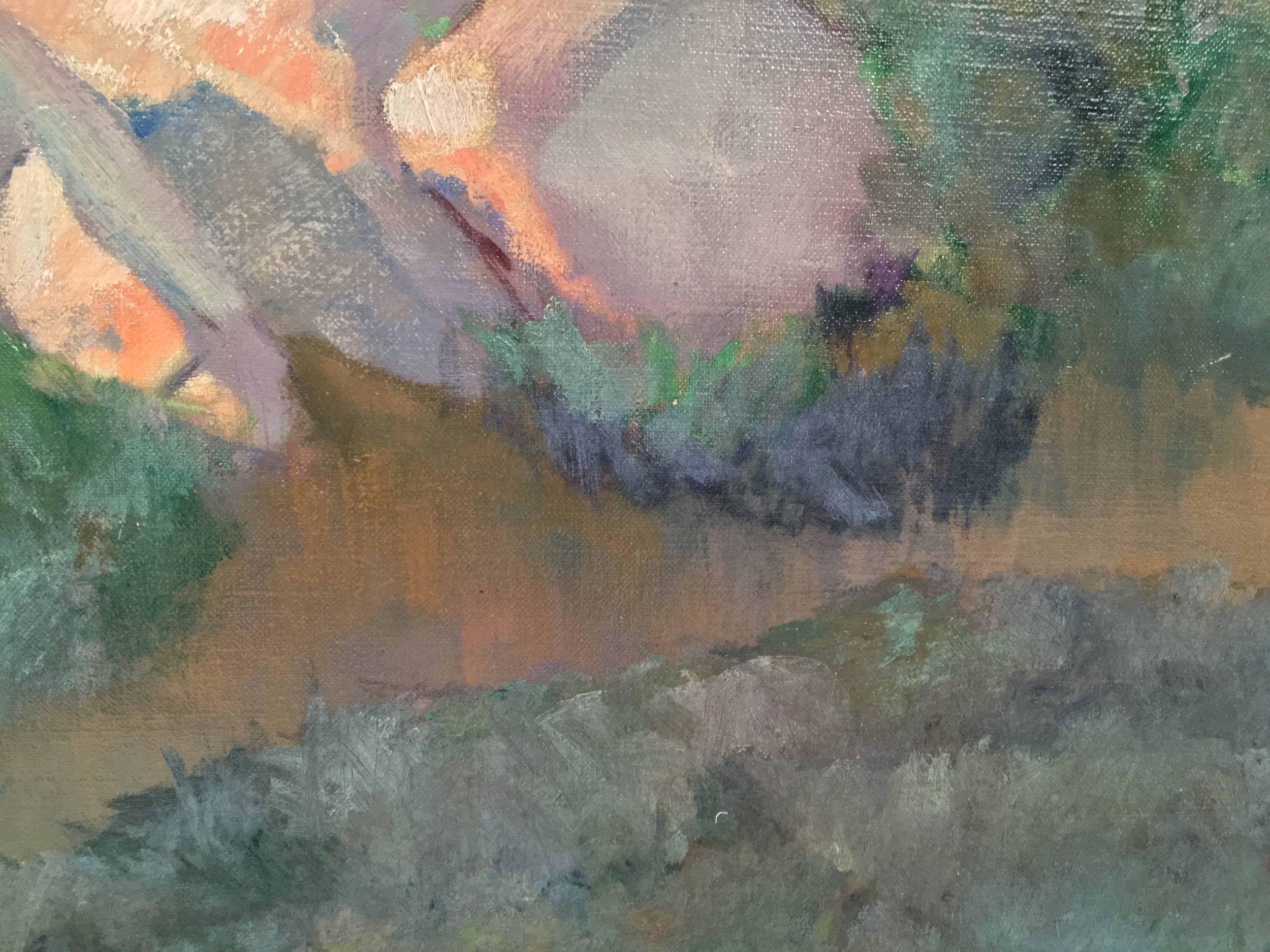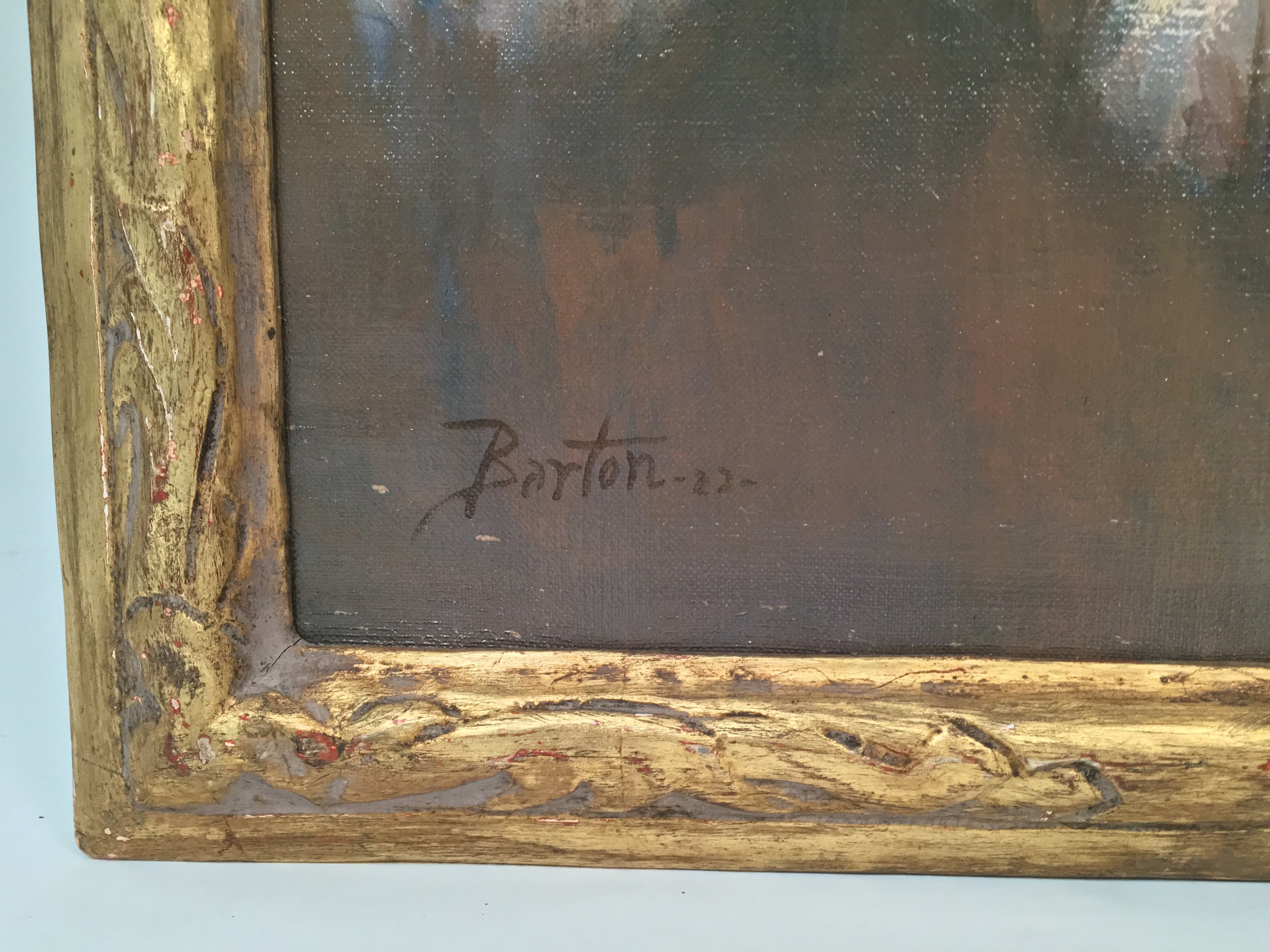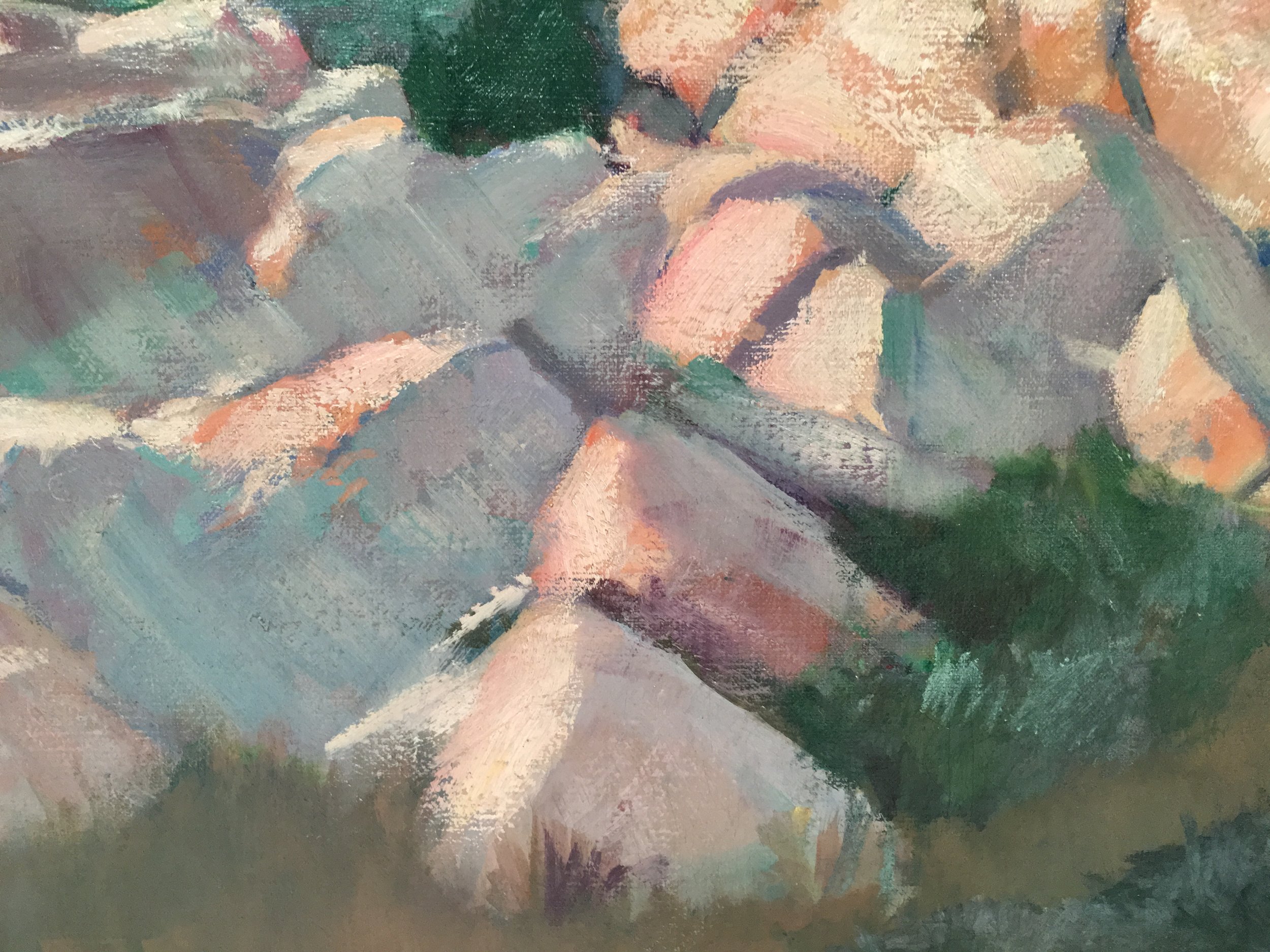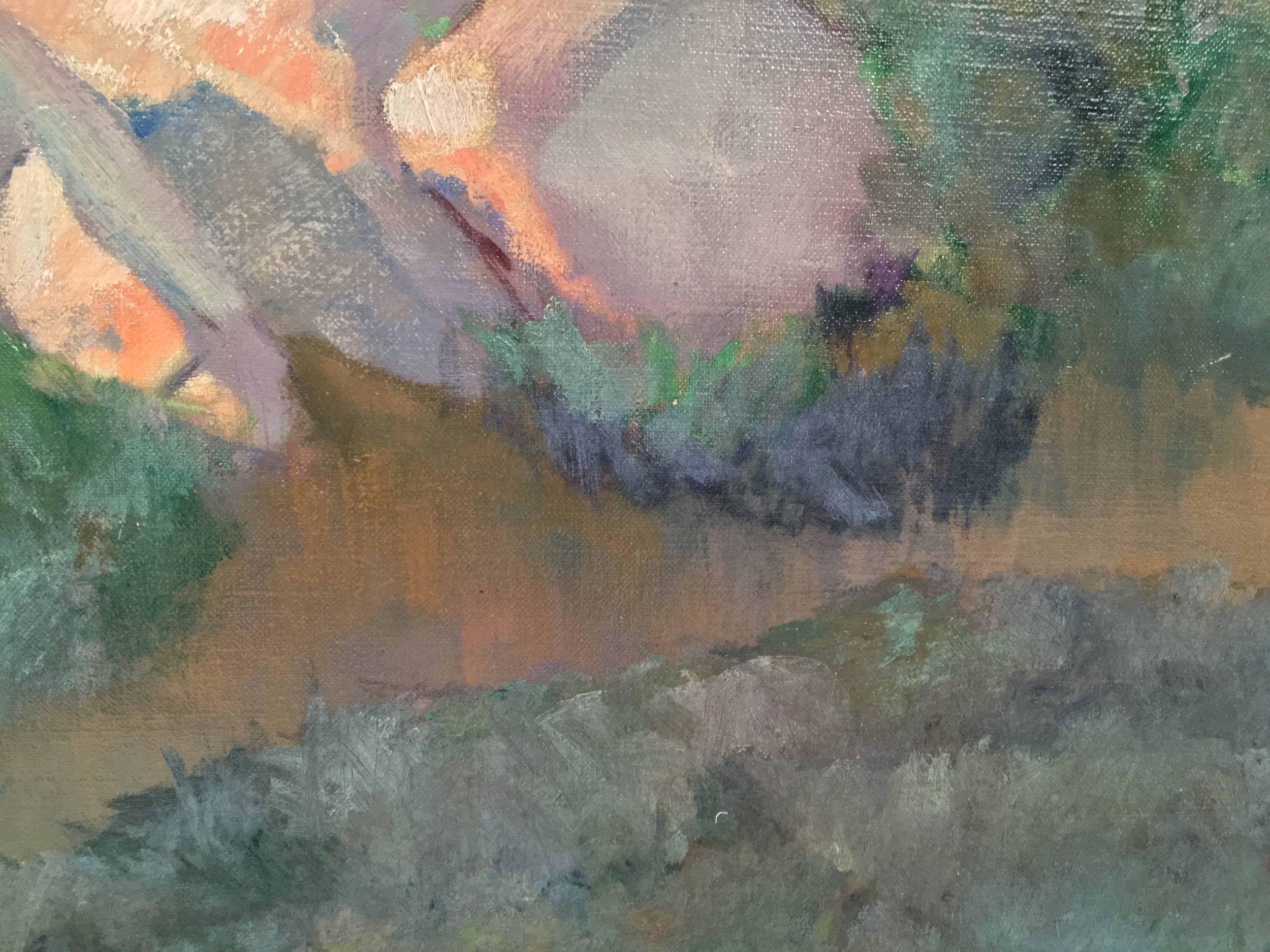 SOLD--Donald Barton Painting of the Rocky Gloucester Massachusetts Coast, circa 1930s
An oil on canvas painting by Donald Blagge Barton (1903-1990) depicting the rocky coast of Gloucester, Massachusetts, likely the area known as Bass Rocks, on a sunny day, with waves gently crashing and picnickers on the rocks, enjoying the view. American, circa 1935, signed lower left. In its original, beautifully hand carved and gilt wood frame. Of wonderful scale and expressively painted, this picture is a beautiful, impressionist representation of the rocky New England coastline.
Height: 34 3/4" Width: 40 1/2" Depth: 2"
SOLD
Information on the artist: Donald Blagge Barton ( 1903-1990) was a painter of Impressionist marine views and landscapes. He was born in Fitchburg, Massachusetts in 1903 and was especially noted for his scenes of fishing boats in Gloucester and Rockport, Massachusetts. He traveled in 1927 to Europe and North Africa, and in 1928 to New Mexico and Arizona, where he painted Pueblo Indians and the Grand Canyon. Many of his canvases were stored for years in the barn of his home in Fitchburg and were rediscovered in 1987 by a city planner from Boston. They were subsequently exhibited in Boston and New Jersey. Thus, he earned attention for his painting talents just before his death in 1990. Studied: Metropolitan School of Art. Boston Museum of Fine Arts, 1922-25 with Philip Hale and Michael Jacobs Privately with Gifford Beal, Henry Webster Rice and William Lester Stevens Charles Woodbury School, Ogonquit, Maine with A. T. Hibbard in Rockport, 1923 Massachusetts Normal School of Art Grand Central Art School, New York City, 1925-26 Hans Hoffman in Munich and Capri, c. 1926 Member: Rockport Art Association, 1923. Pennsylvania Academy of Fine Arts. Exhibited: Dallas Art Museum. Art Institute of Chicago. Rockport Art Association, 1923-24, 1989 (solo). The Casson Gallery, Boston, Maine, 1927. Pennsylvania Academy of the Fine Arts (Philadelphia Watercolor Show), 1930. Frye Art Museum, Seattle, Washington, 2000. Milch Gallery, New York City. Jane Law's Long Beach Gallery, 1990. National Academy of Design, 1931 (prize). Fitchburg Art Museum, 1931, 1932 (solo). American Watercolor Society, 1931-32 (prize). Alfred Walker Gallery of Fine Arts, Boston, 1989. Kollar & Davidson Gallery, Seattle, Washington. Marbella Gallery, New York City, 1992. References Falk (ed.), Annual Exhibition Record, 1901-1950 National Academy of Design. Falk (ed.), Who Was Who in American Art 1564-1975. Mallett, Mallett's Index of Artists: International-Biographical. Opitz (ed.), Fielding's Dictionary of American Painters, Sculptors and Engravers Dunbier (ed.), The Artists Bluebook: 34,000 North American Artists to March 2005. Spanierman Gallery (ed.), Art for the New Collector, Re-Emerging American Artists. Spanierman Gallery, Art for the New Collector 1840-2001. Falk (ed.), Who Was Who in American Art, Artists Active 1898-1947.