Harrison Cady Etching of Mountain Farms near Spruce Pine, North Carolina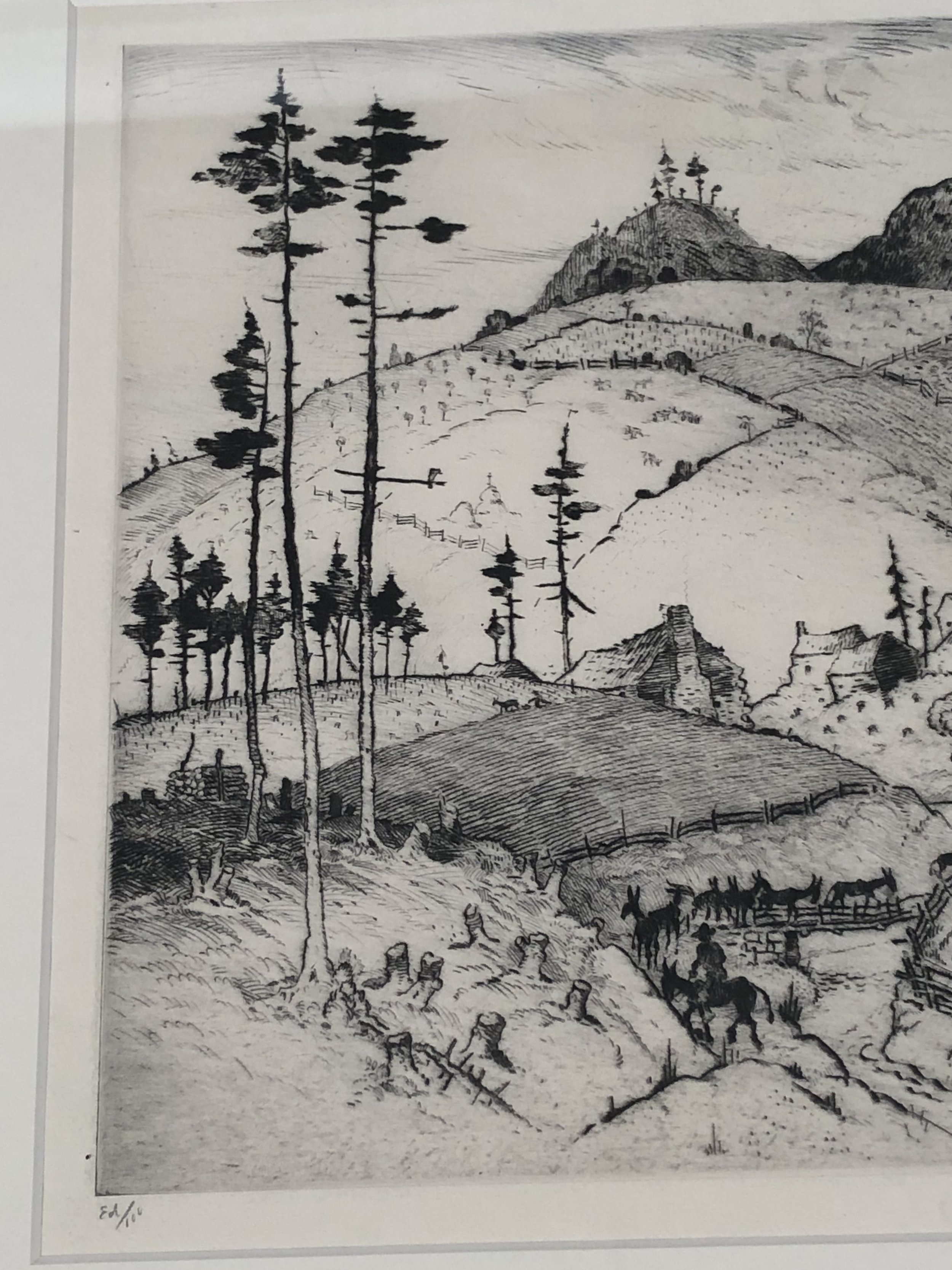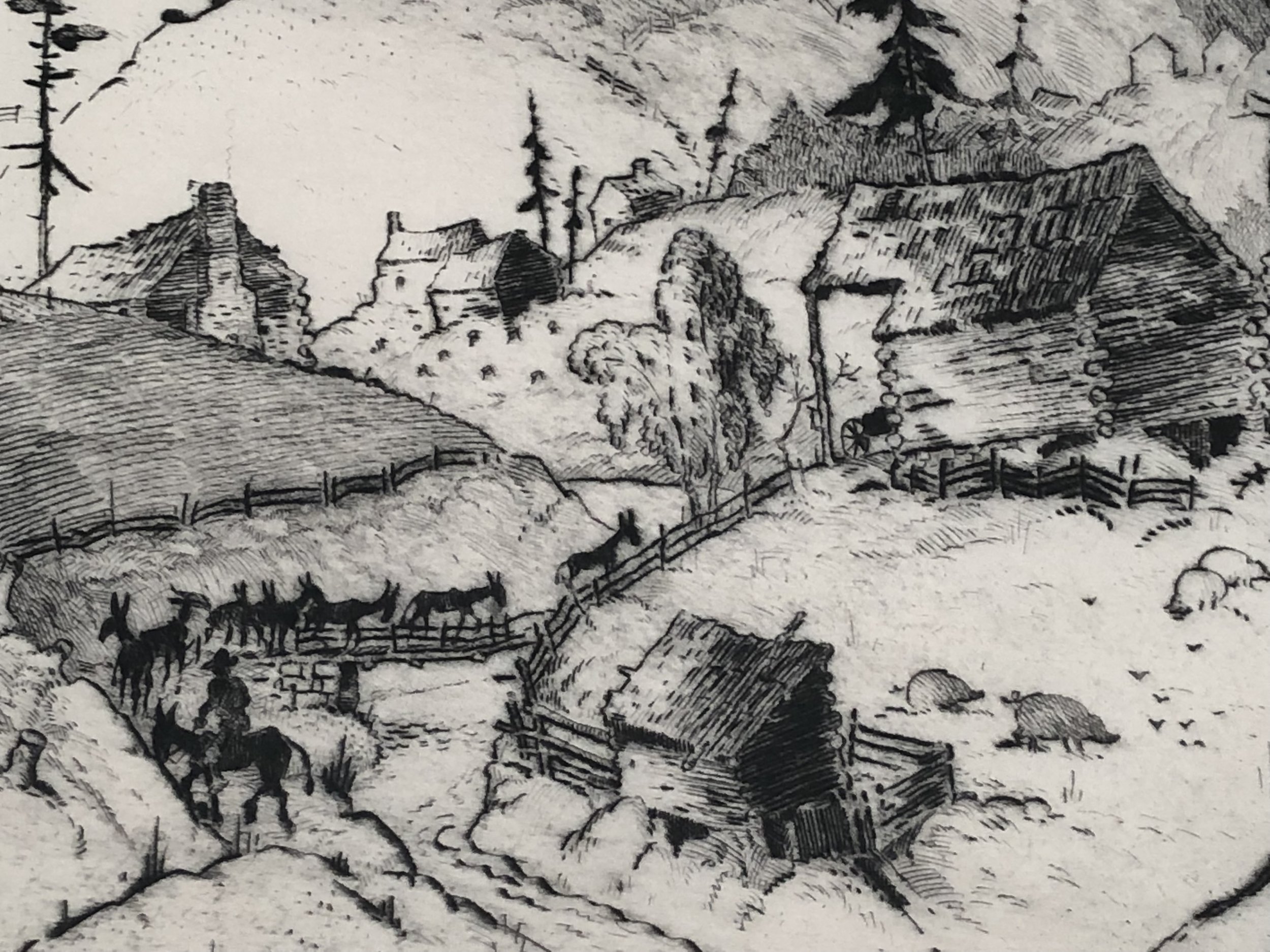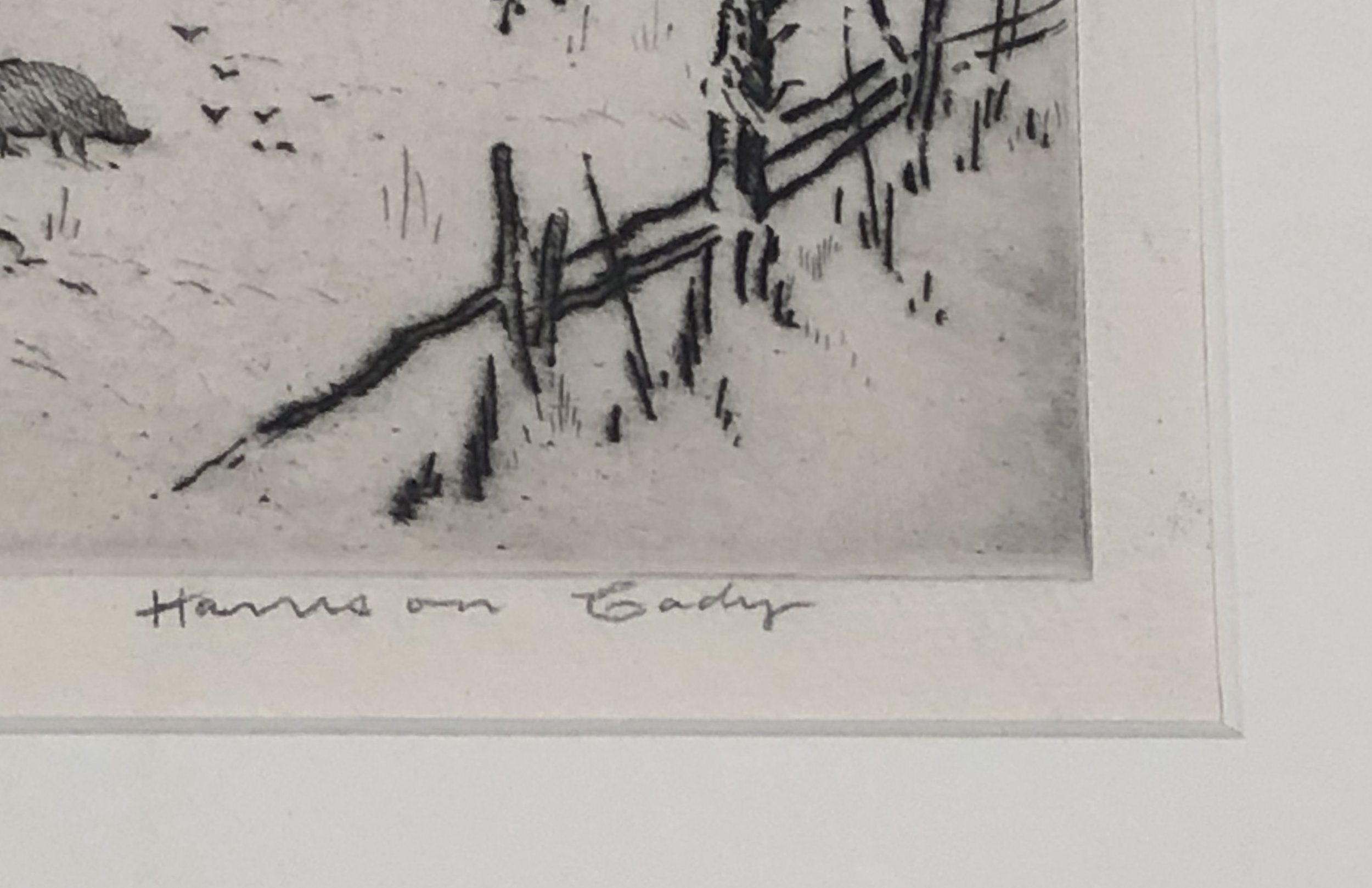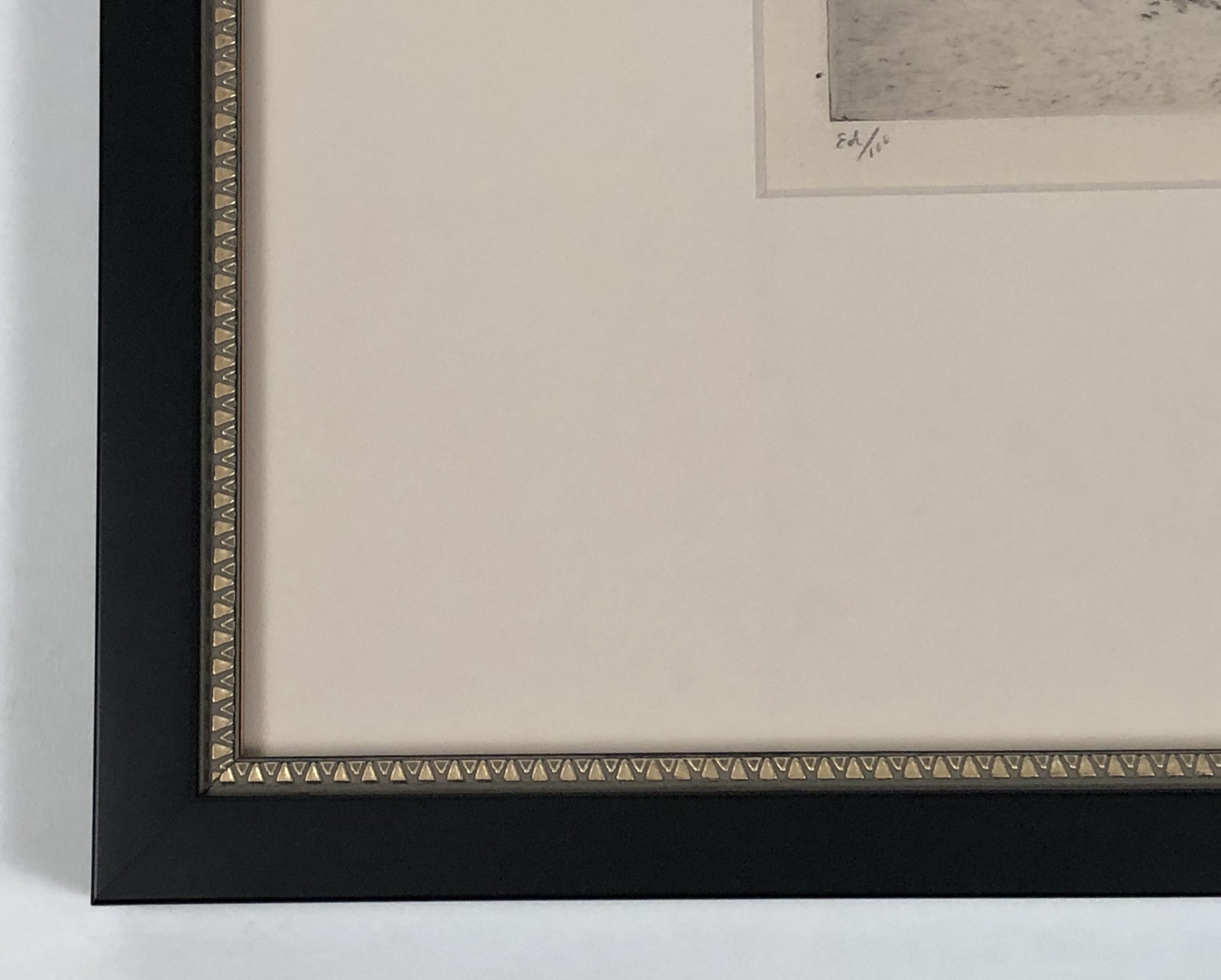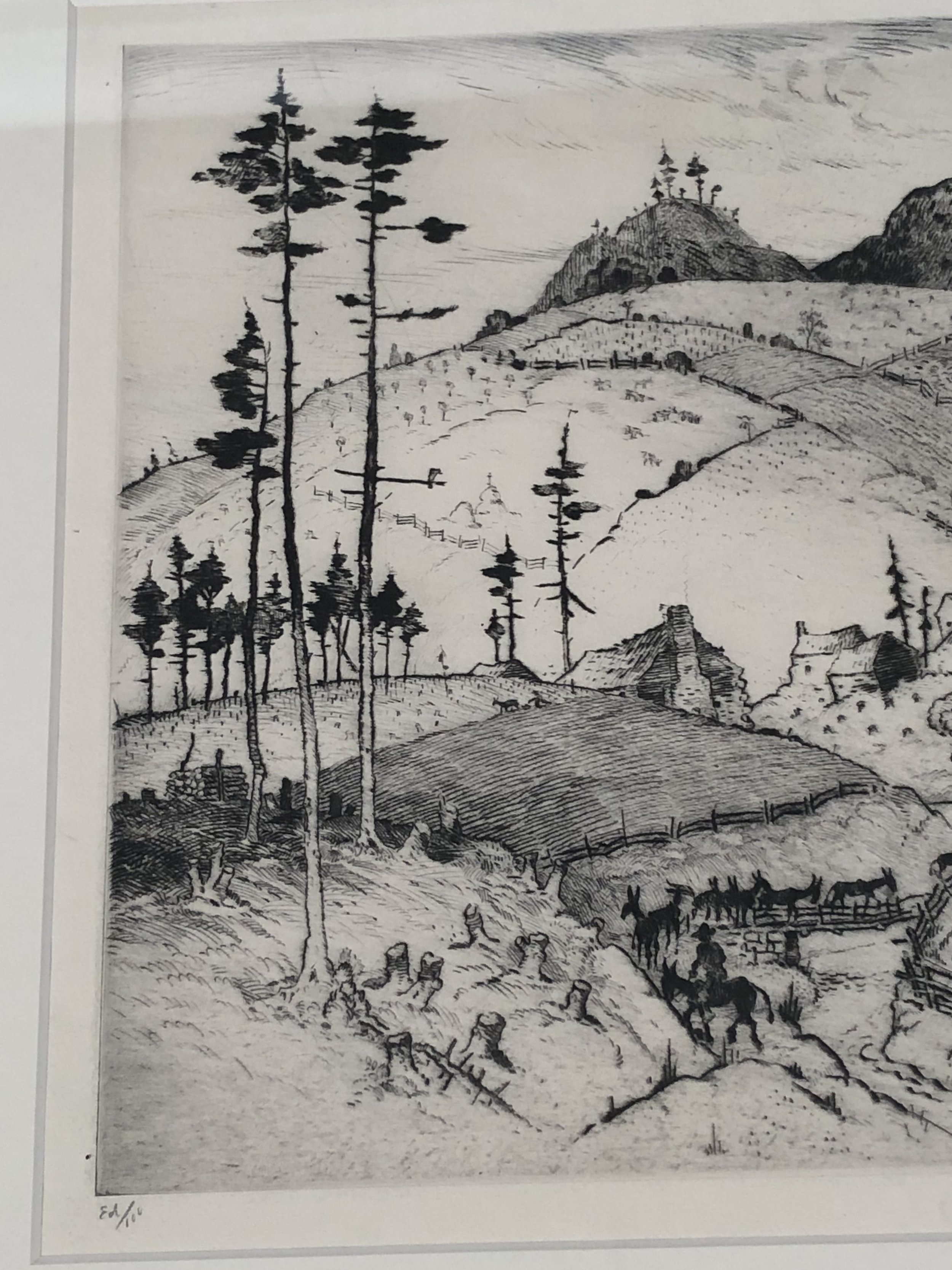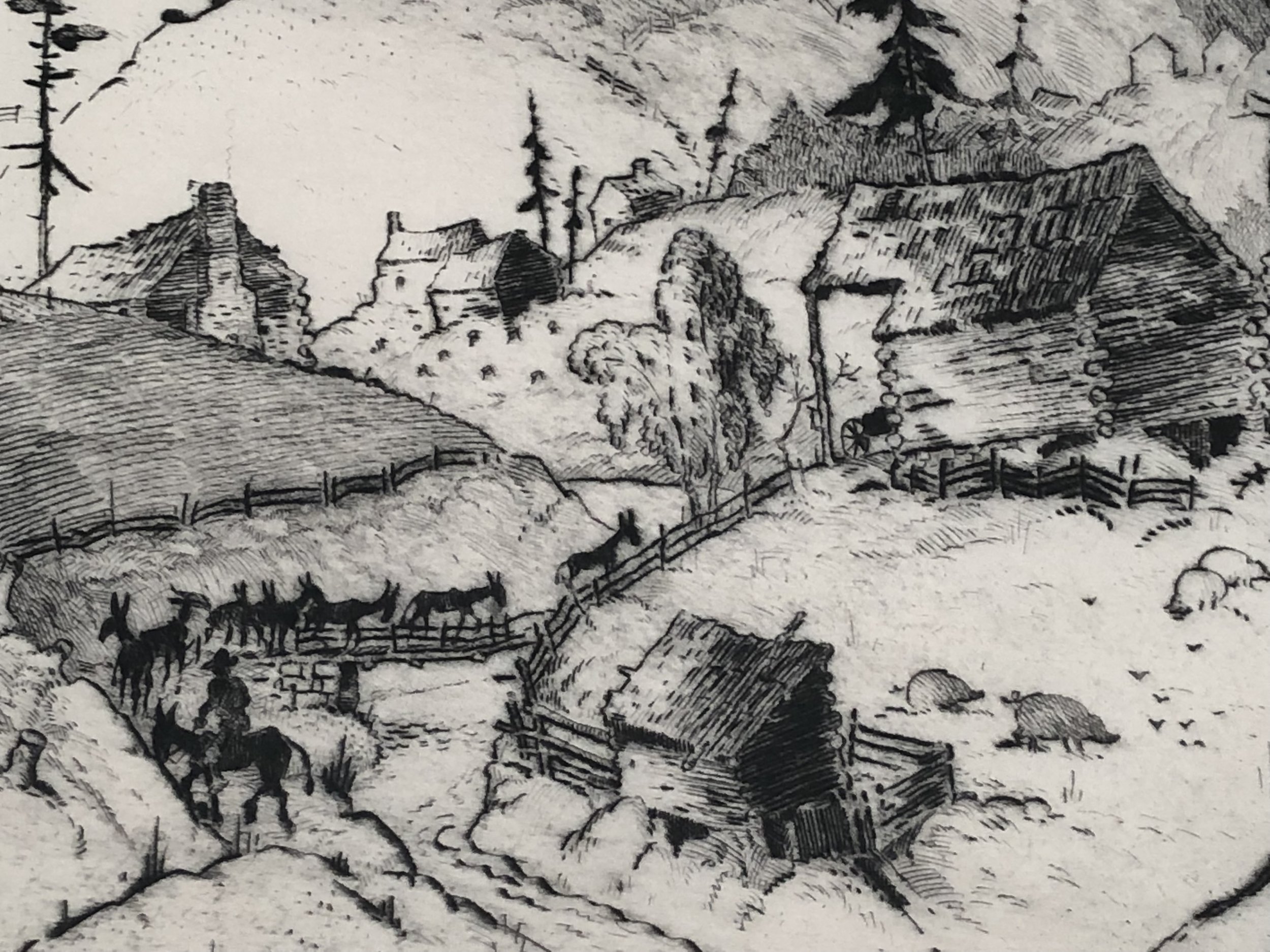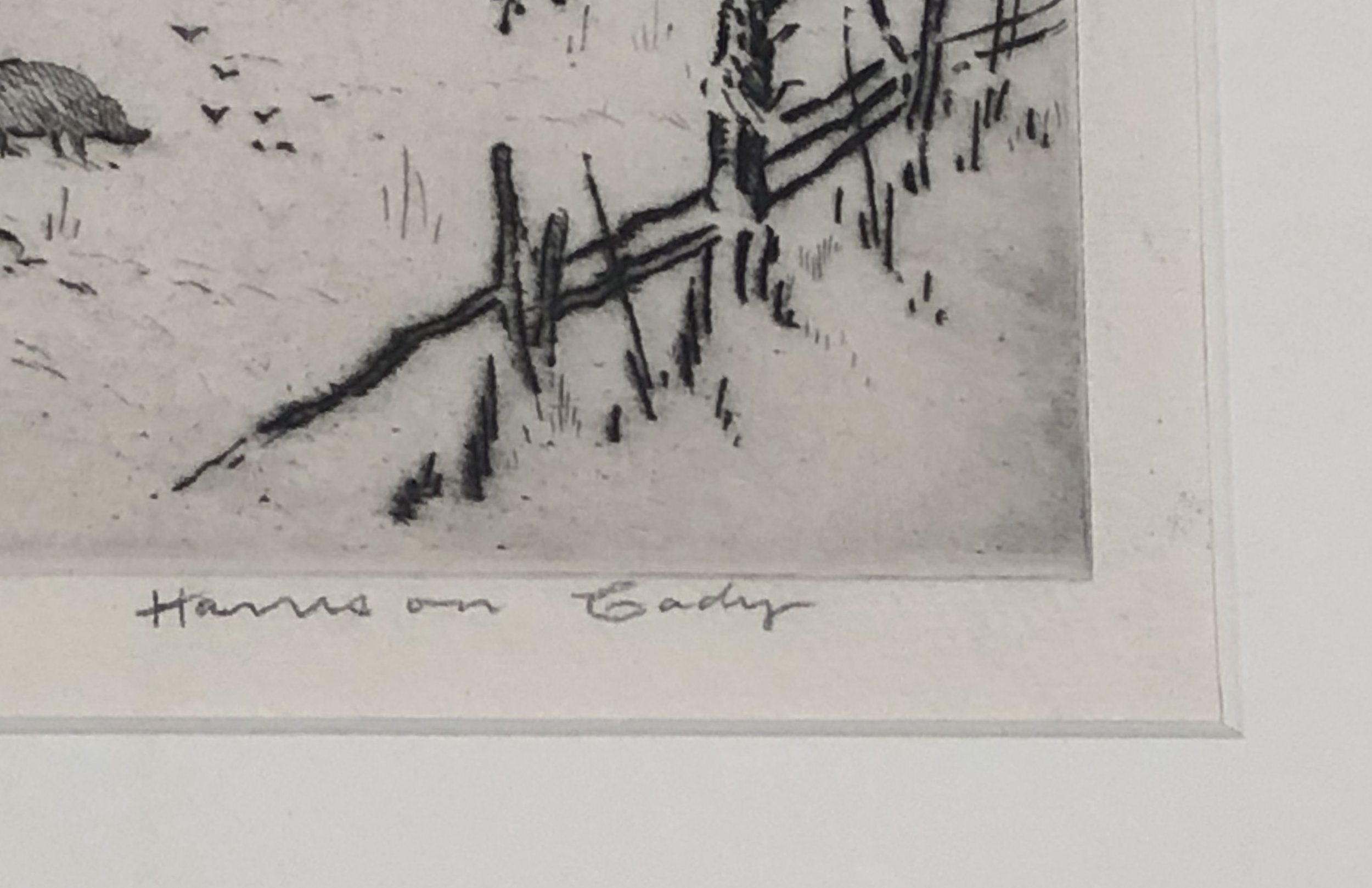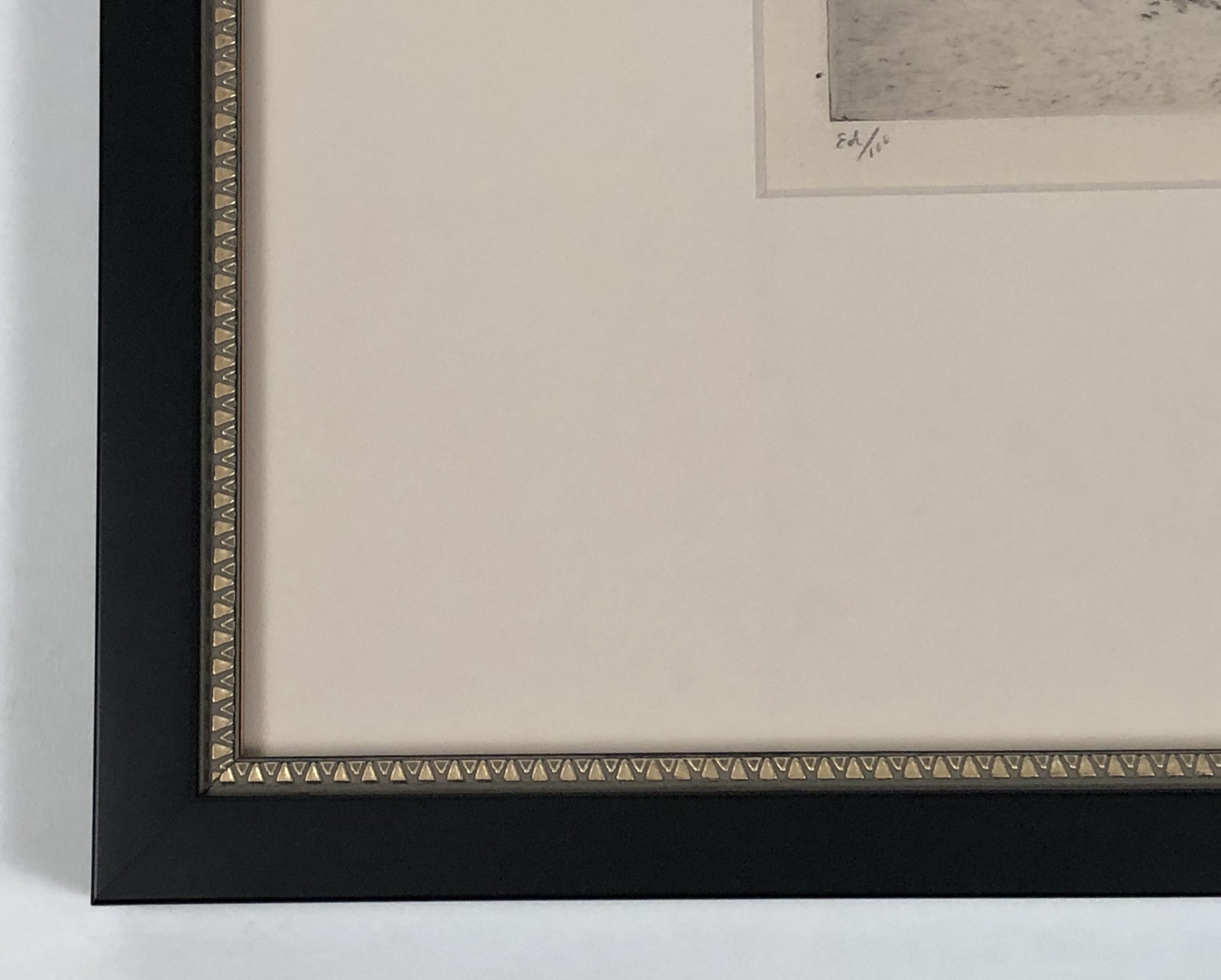 Harrison Cady Etching of Mountain Farms near Spruce Pine, North Carolina
A framed etching by Harrison Cady (American, 1877-1970) of mountain farms near the village of Spruce Pine, N.C. depicting a farm with log cabin structures, a farmer, donkeys and split rail fencing on a mountain side. Signed lower right and with edition number of 100 lower left. New, archival framing with acid free matte board, UV resistant glass and black and brass frame.
Framed dimensions: 18 3/8" x 20 1/2"
Image size: 9. 3/8" x 12"
$675
Harrison Cady was a prominent American illustrator and artist. His most famous work derived from his long association with Thornton Burgess, illustrating the writer's books, including "Happy Jack" and his daily newspaper column, "Bedtime Stories". Their partnership spanned five decades, beginning with Baby Possum Has a Scare (circa 1912), The Adventures of Reddy Fox (1913) and Buster Bear Invites Old Mr. Toad to Dine (circa 1914), The series continued into the 1950s with At Paddy the Beaver's Pond (1950), followed by the reprint The Animal World of Thornton Burgess (1962). Cady was very prolific, illustrating over 70 years for such publications as St. Nicholas Magazine, Boys' Life,. The Saturday Evening Post, Ladies' Home Journal, Good Housekeeping and Country Gentleman. He illustrated the Queen Silver-Bell series by Frances Hodgson Burnett.