Swiss Fashion Drawing of a Woman in Futurist Clothing, circa 1920s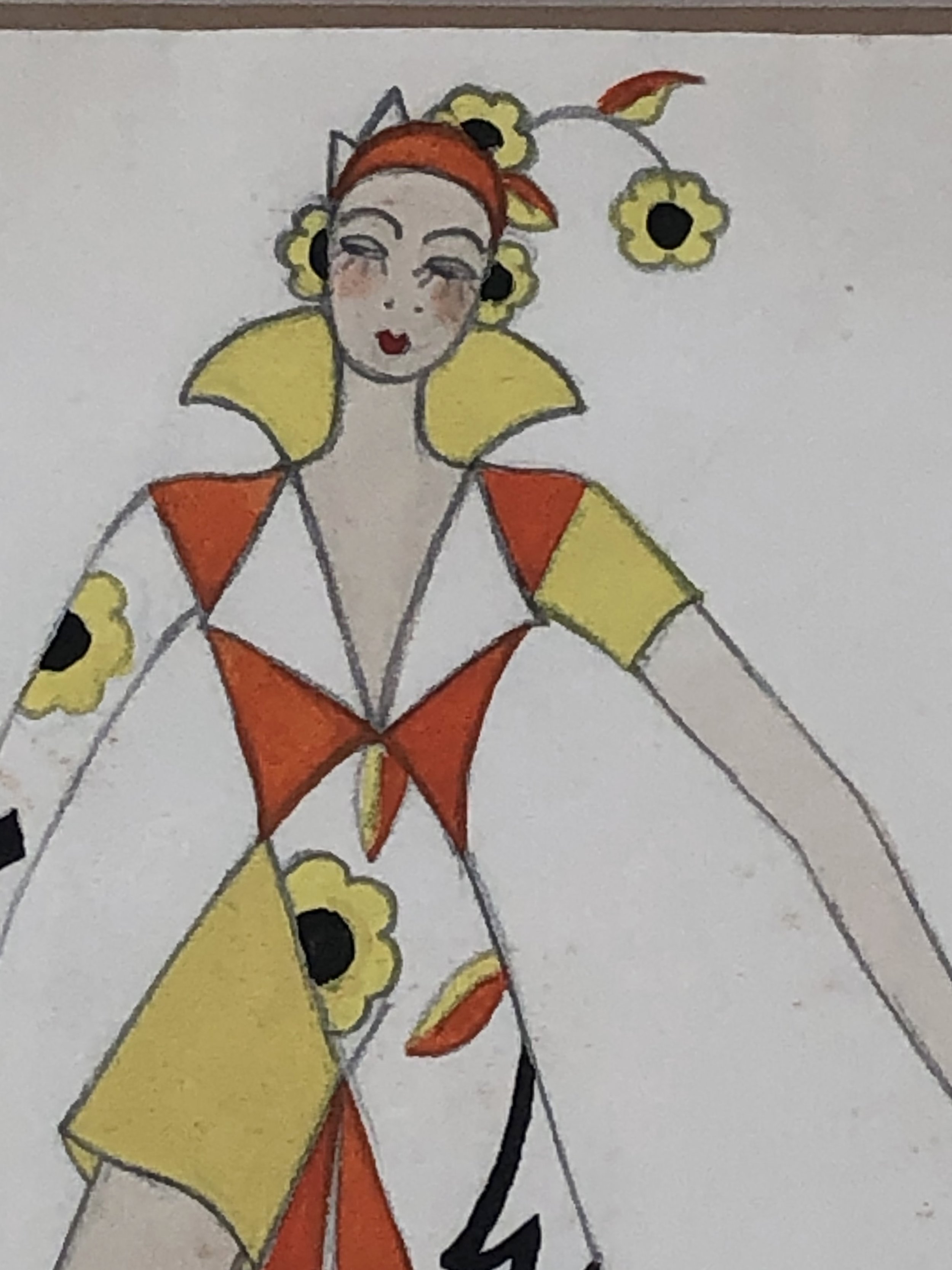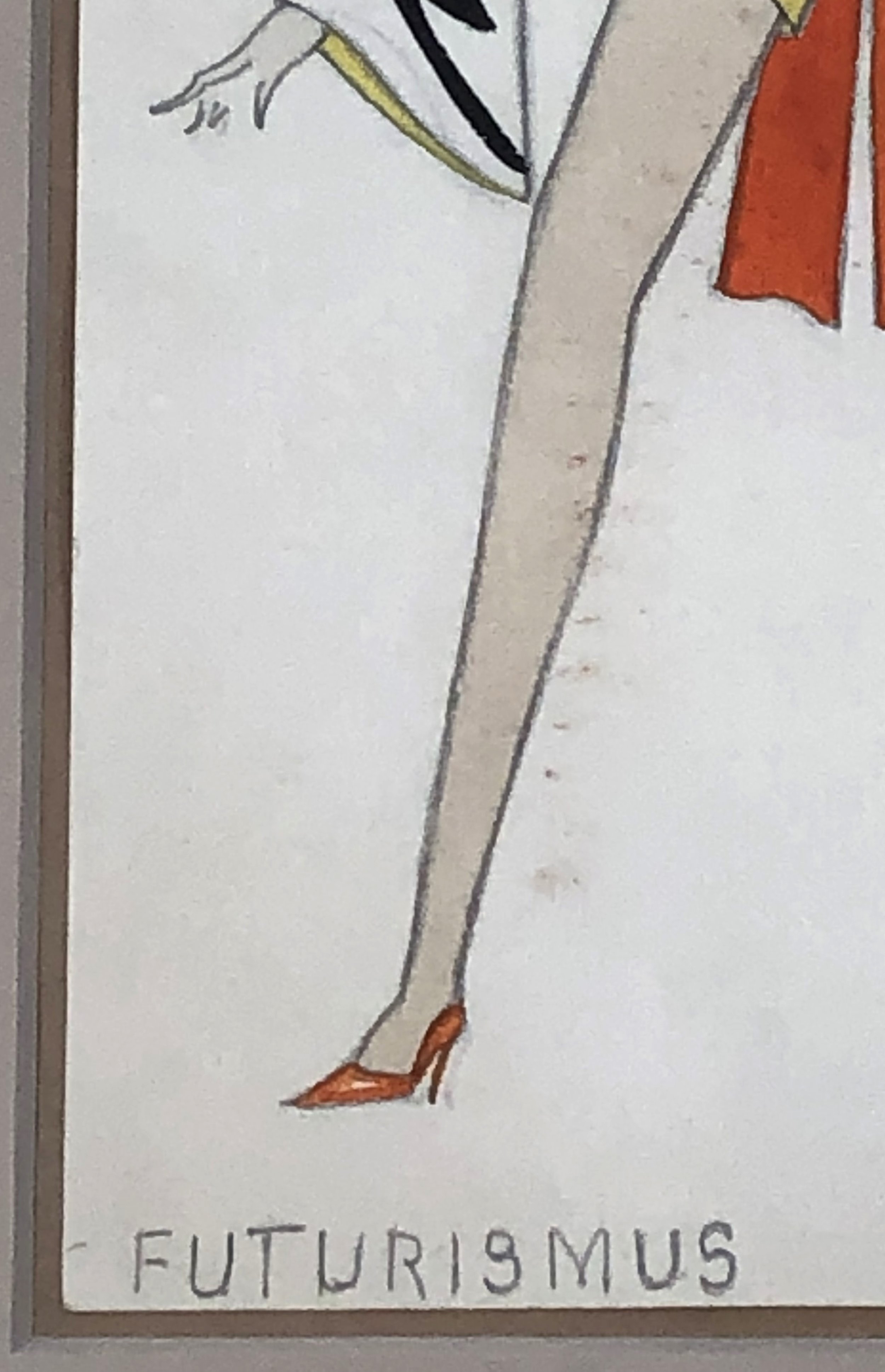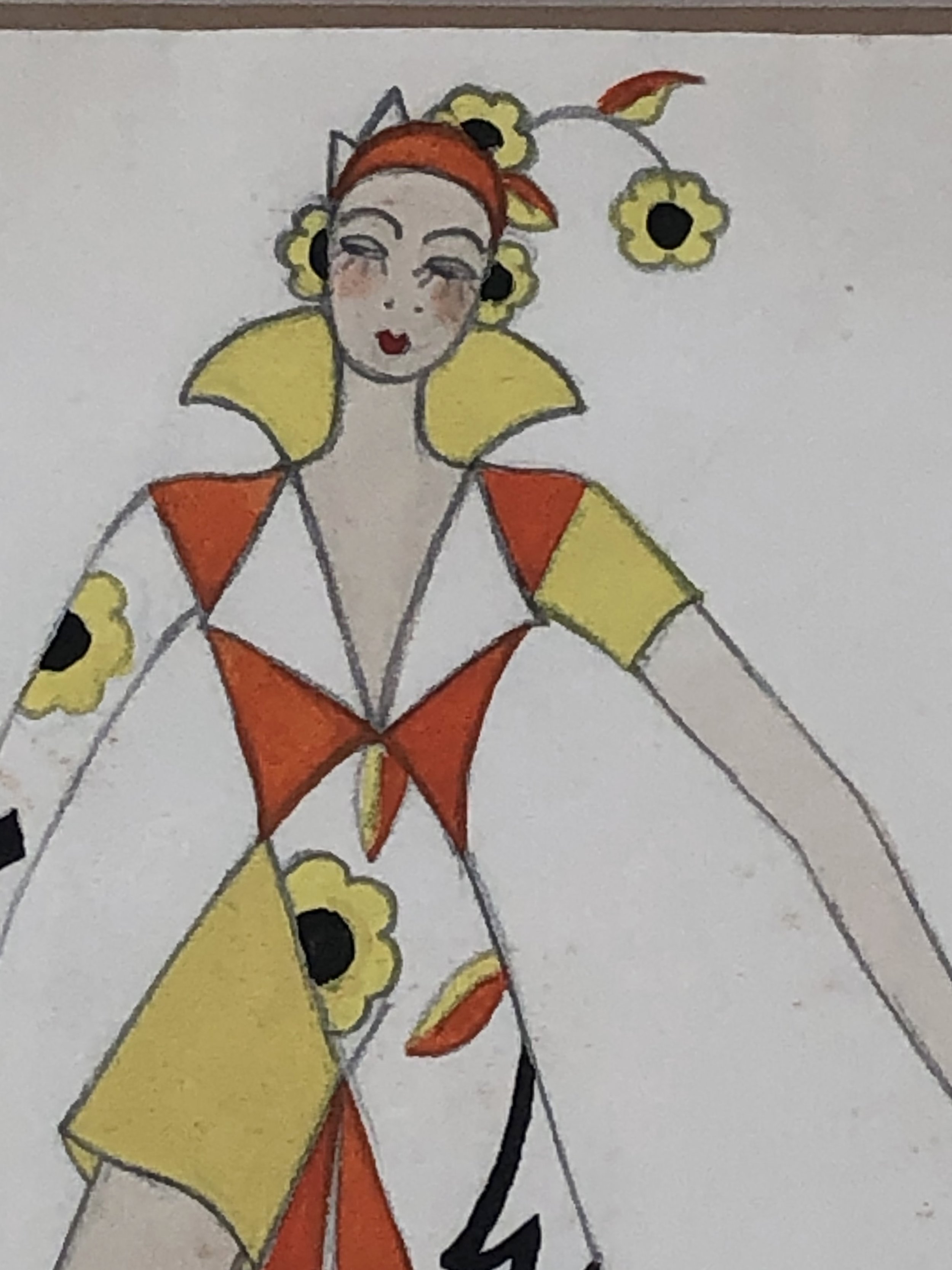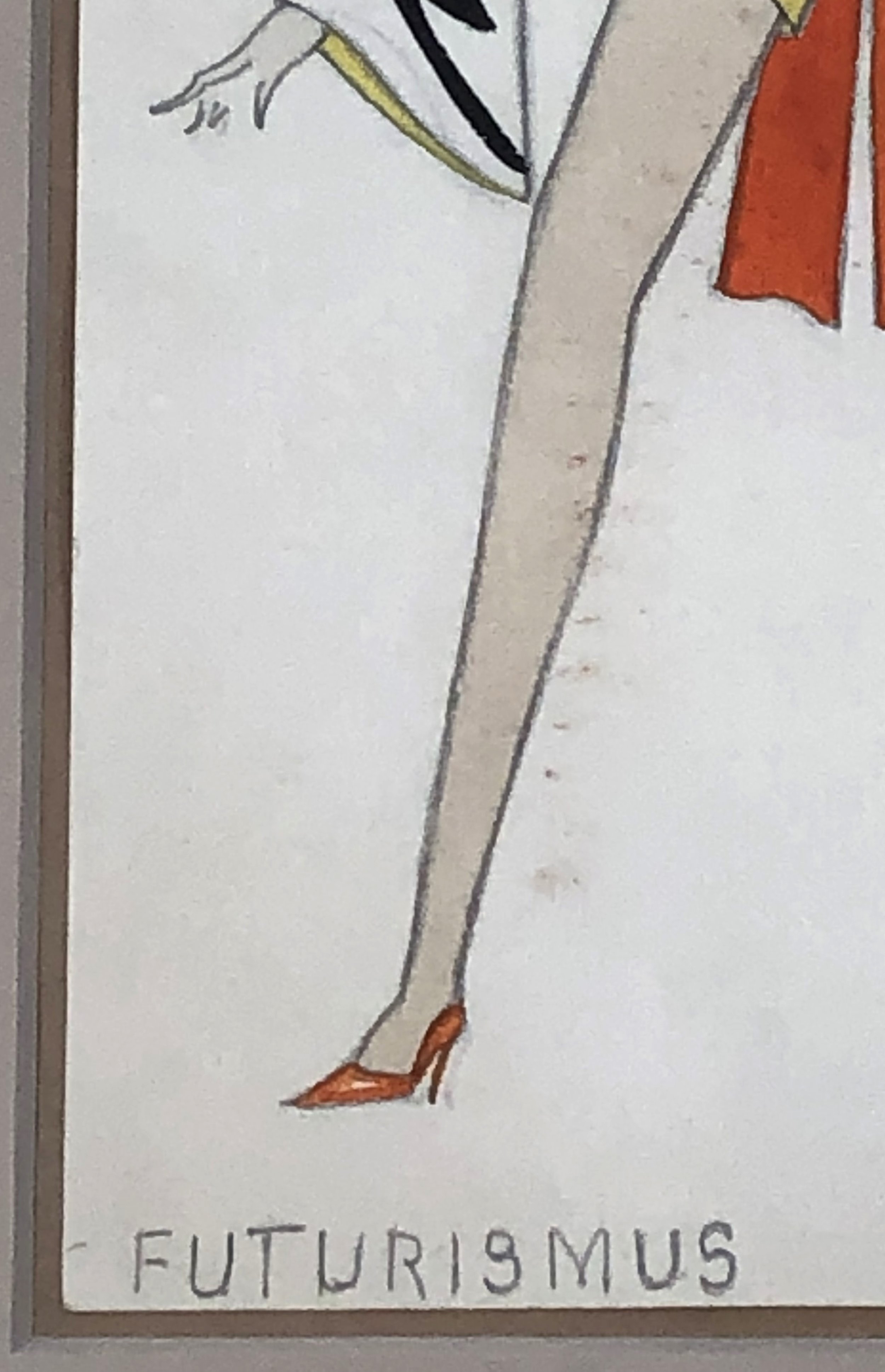 Swiss Fashion Drawing of a Woman in Futurist Clothing, circa 1920s
A brightly colored gouache and pencil drawing of a woman in asymmetrical Futurist clothing with the caption, written all in capital letters in pencil, Futurismus (futurism in German,) inscribed in the lower left hand corner. With her arms and legs extended, the willowy model in the drawing wears an orange hat, with flowers and leaves sprouting from it. Her dress (jumpsuit? coat?) features a high yellow cape neck, over one short sleeve and one long sleeve as well as one short pant leg and one flared long pant leg, all graphically patterned with yellow, black, white and orange floral and leaf designs. The drawing is on paper which has been archivally matte-floated with a cream lacquered wood frame and UV-resistant glass.
Height: 16" Width: 1 2 3/4" Depth: 1"
$875
Futurism was an Italian art movement that defined modernity as motion, speed and dynamism. It began in 1909 with the first manifesto about the Futurist aesthetic and included such artists as Umberto Boccioni, Luigi Russolo, Carlo Carrà and Giacomo Balla. Futurists believed that the same principles that informed their art should extend to the clothing they made for themselves and promoted for everyone else through their writing. They embraced fashion and believed it to be an art form as it suited several of their ideals: promoting the new and discarding the old, blurring the line between art and industry and providing the opportunity to make both social and aesthetic statements. The Futurists did not envision clothes that would last for years, indeed the ideal Futurist fashion would be fleeting. This built-in obsolescence would require constant creativity on the part of the designer, provide novelty to the wearer and help to stimulate the Italian economy. Futurist colors were bright, bold and clashing—joyful but at the same time aggressive. Fabrics were sometimes metallic and shimmering, often with patterns juxtaposing geometric forms. Futurist clothing was light, breathable and offered the wearer freedom of movement. Gone were symmetry, harmony, logic, order and tradition. Jackets were asymmetric with changeable shapes. Shoes were sometimes unmatched. The Futurists were out to shock and even annoy people, and free them from what they viewed as stuffy traditions. (Source: Oxford Art Online/Grove Art Online).