SOLD-- Large Vintage Hand Crocheted American Flag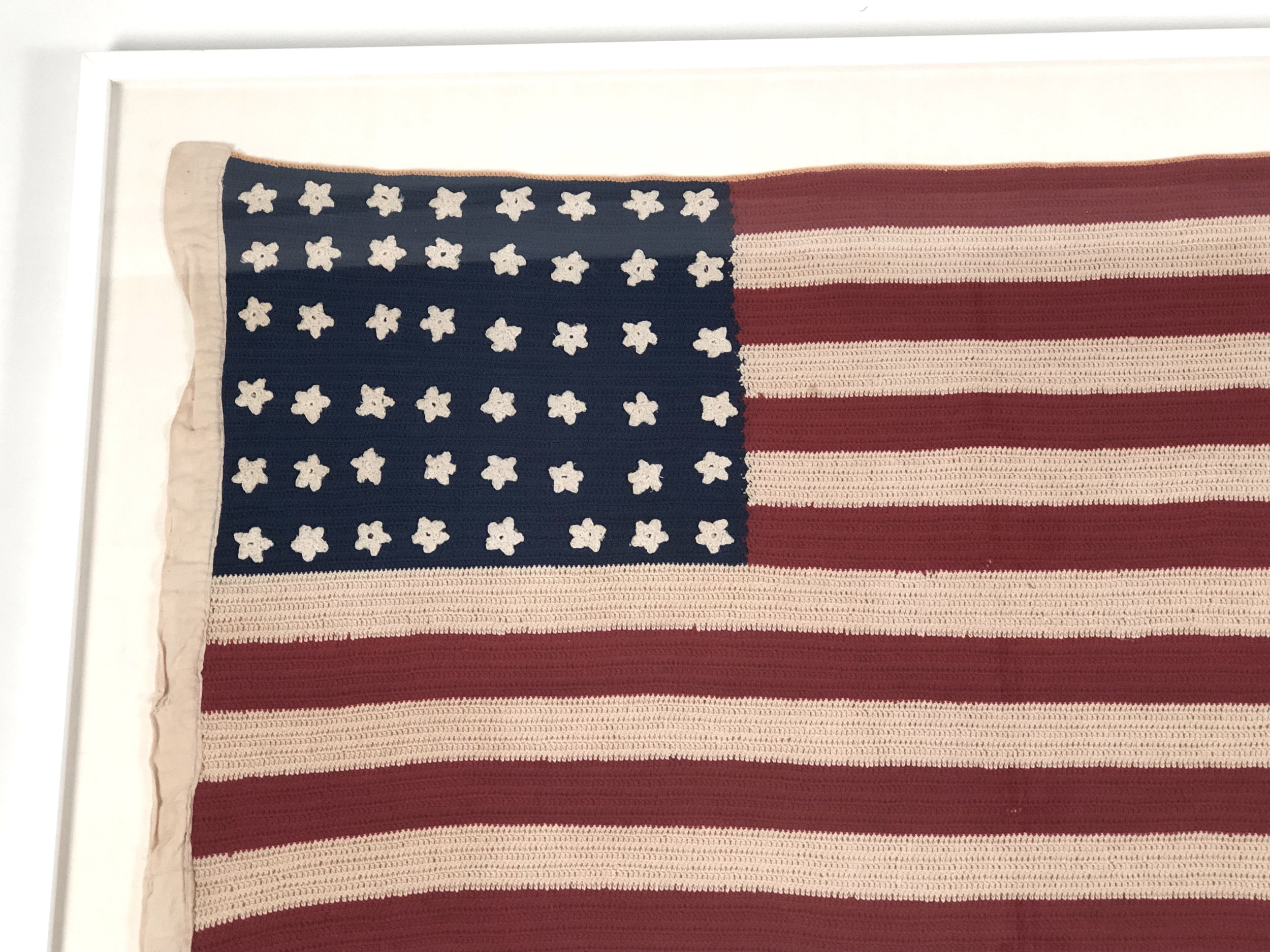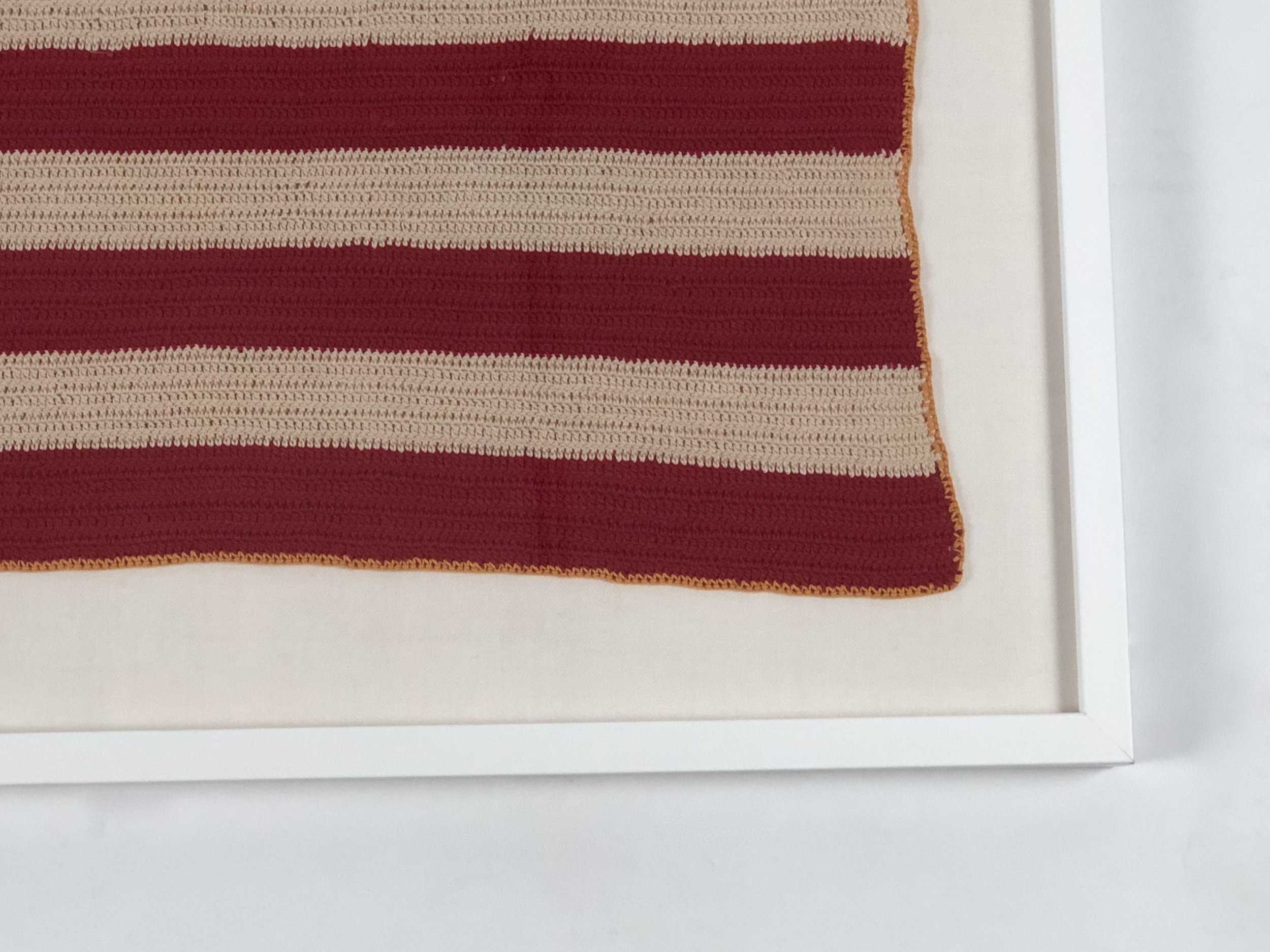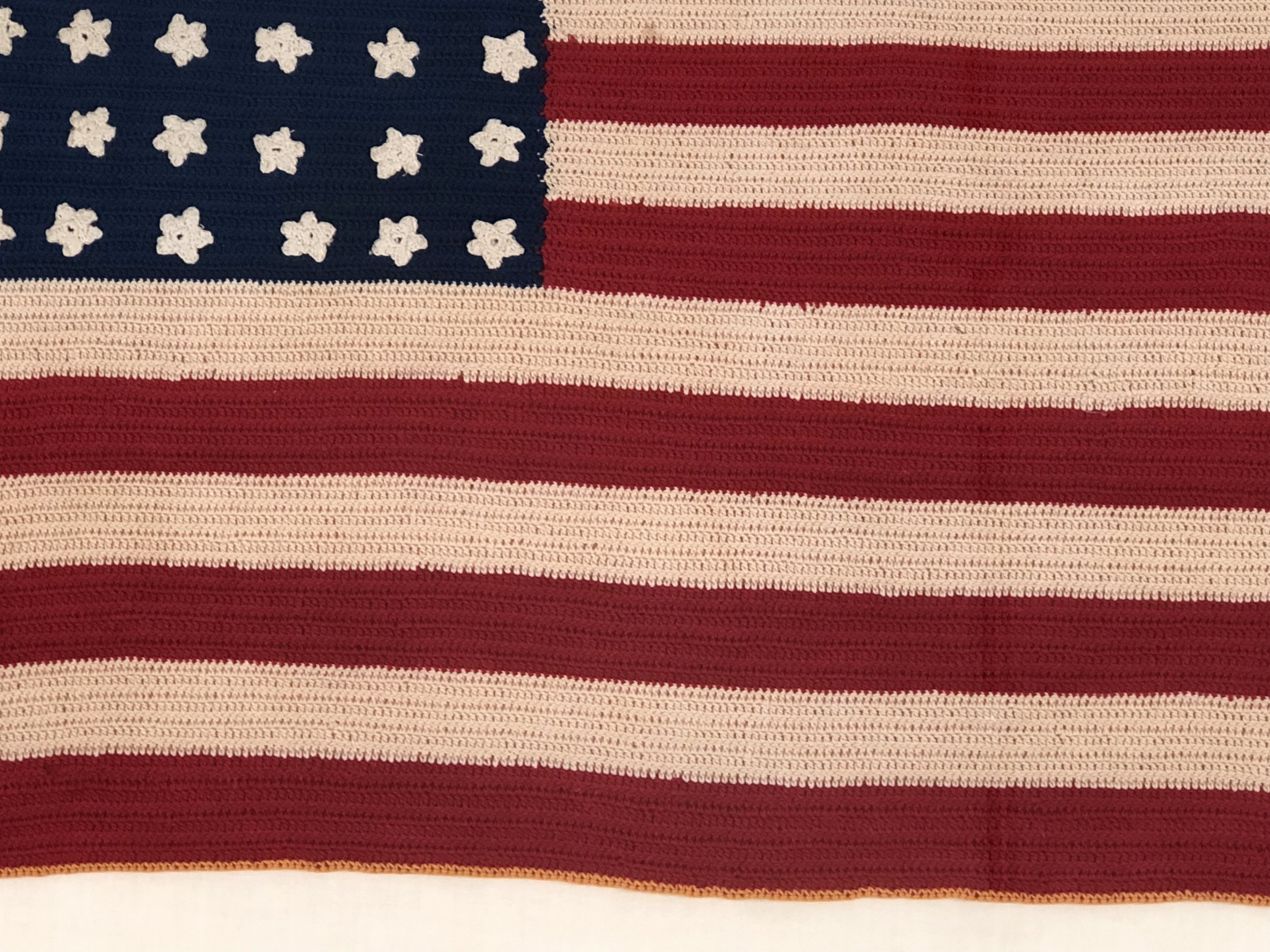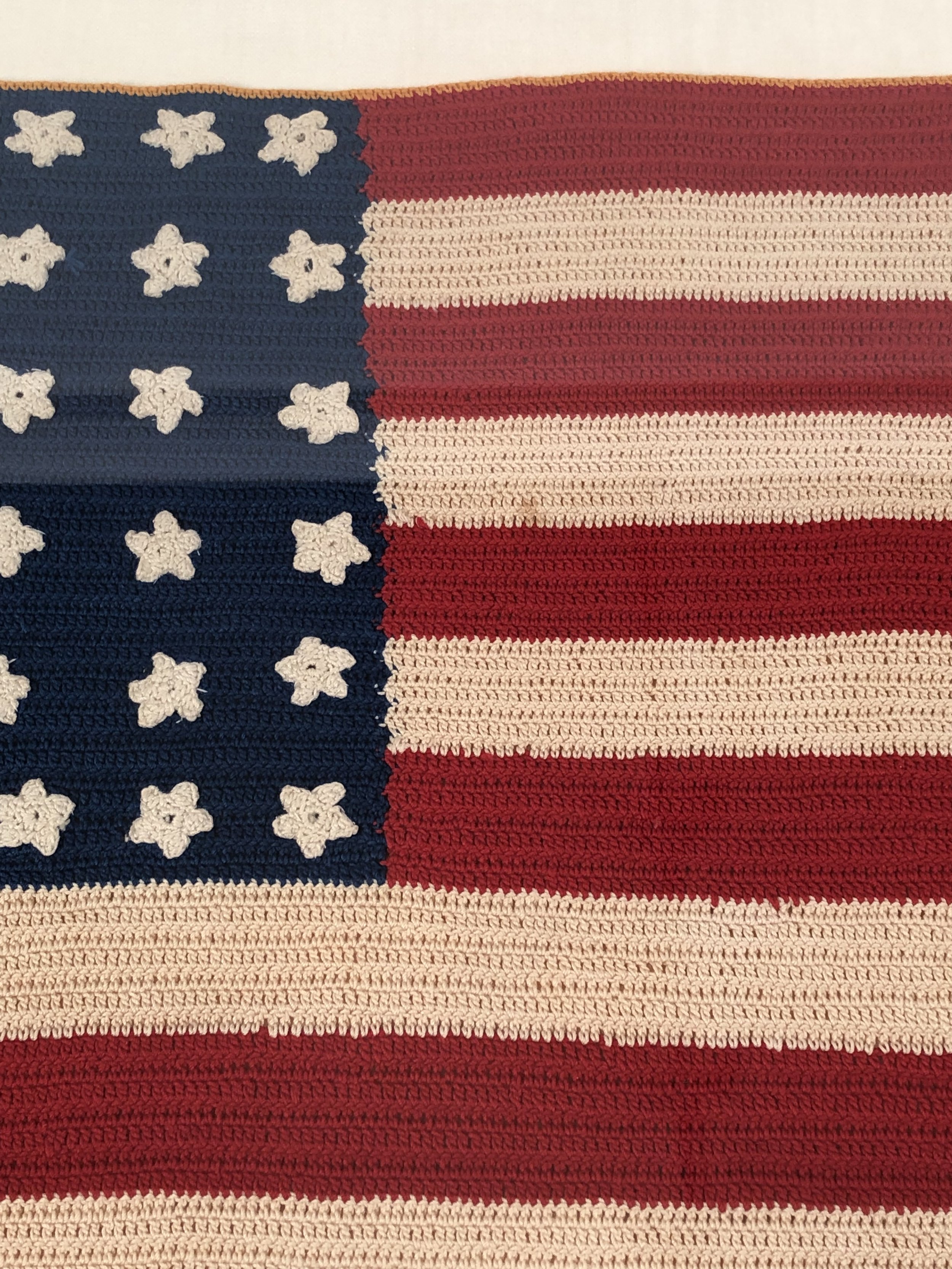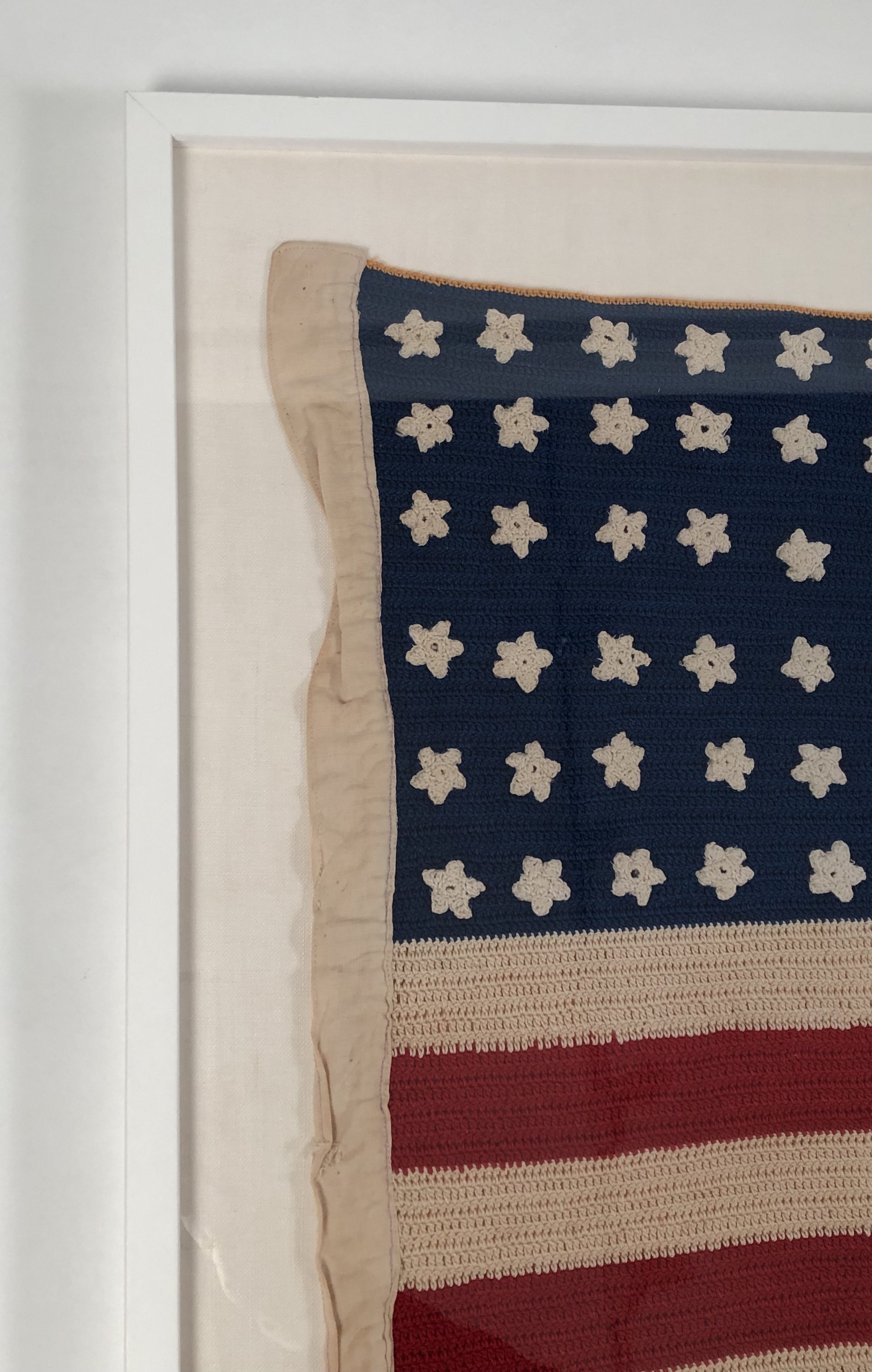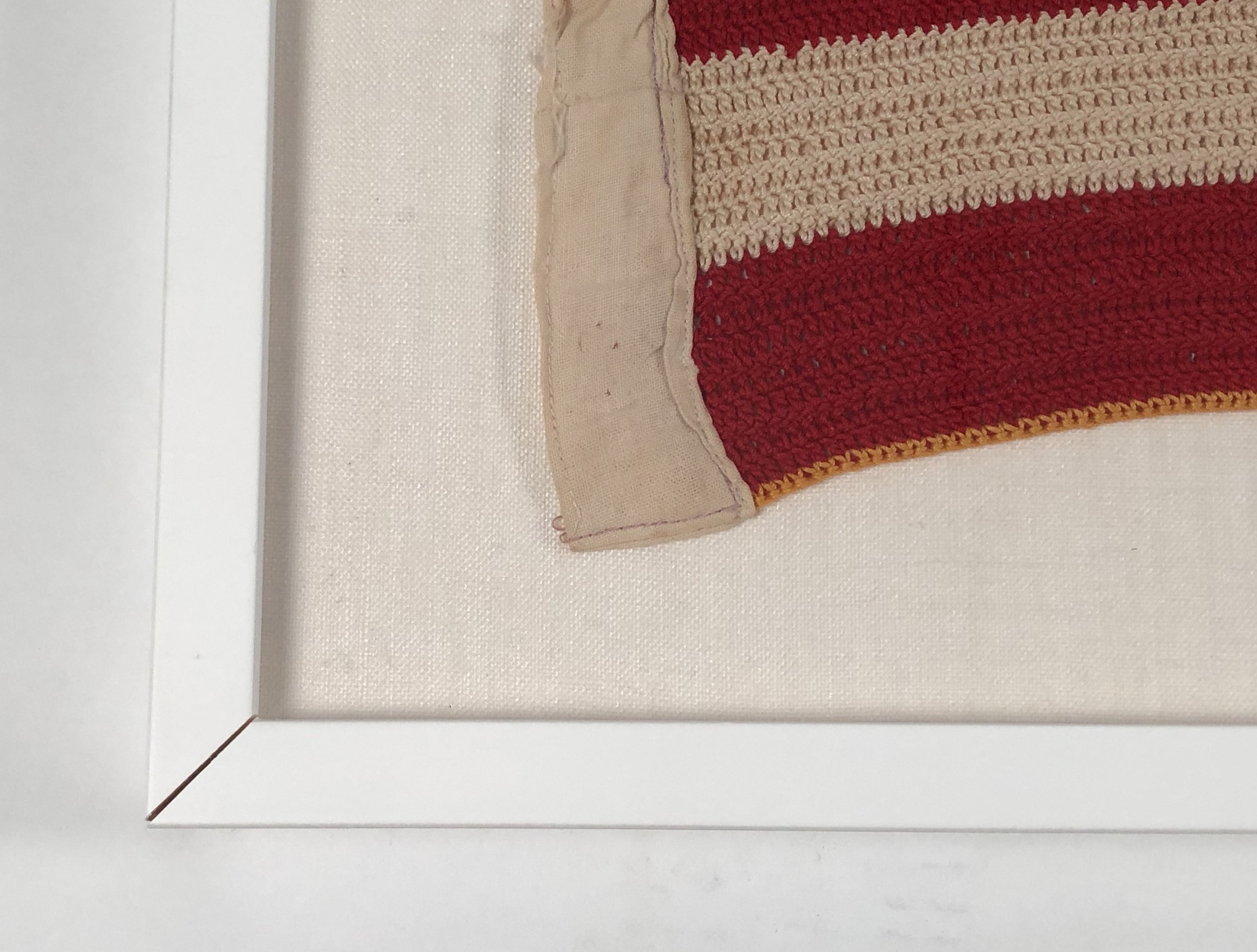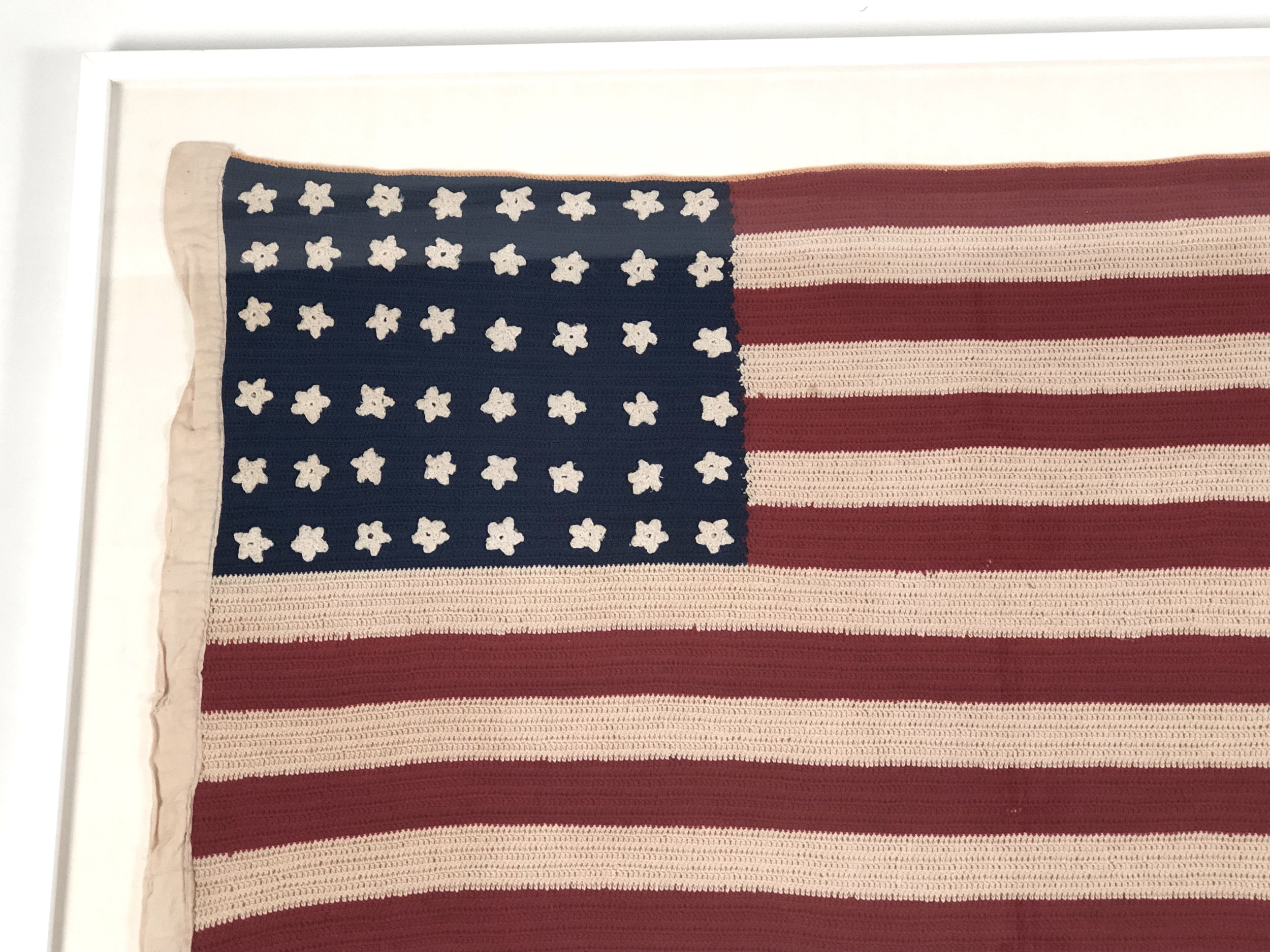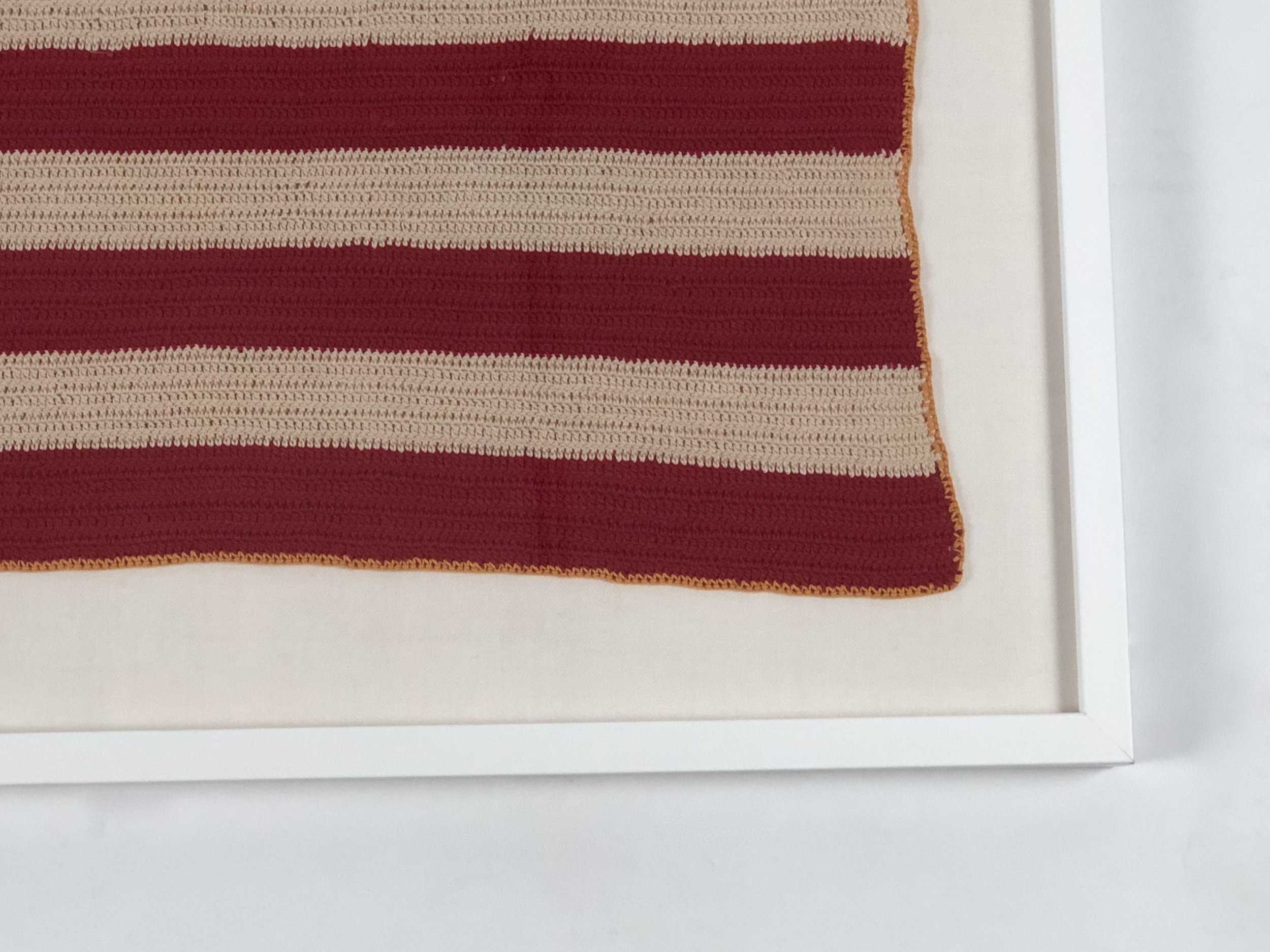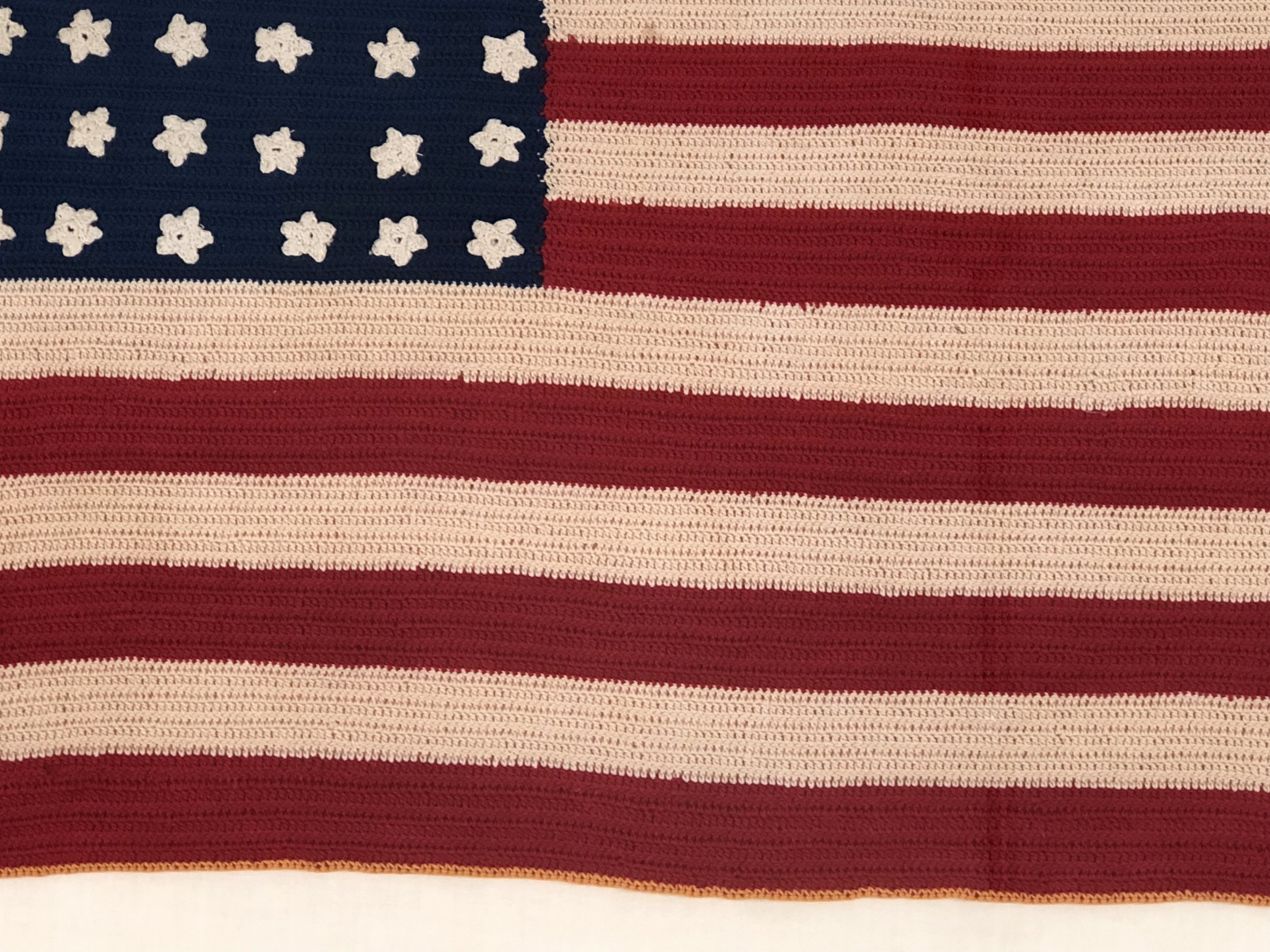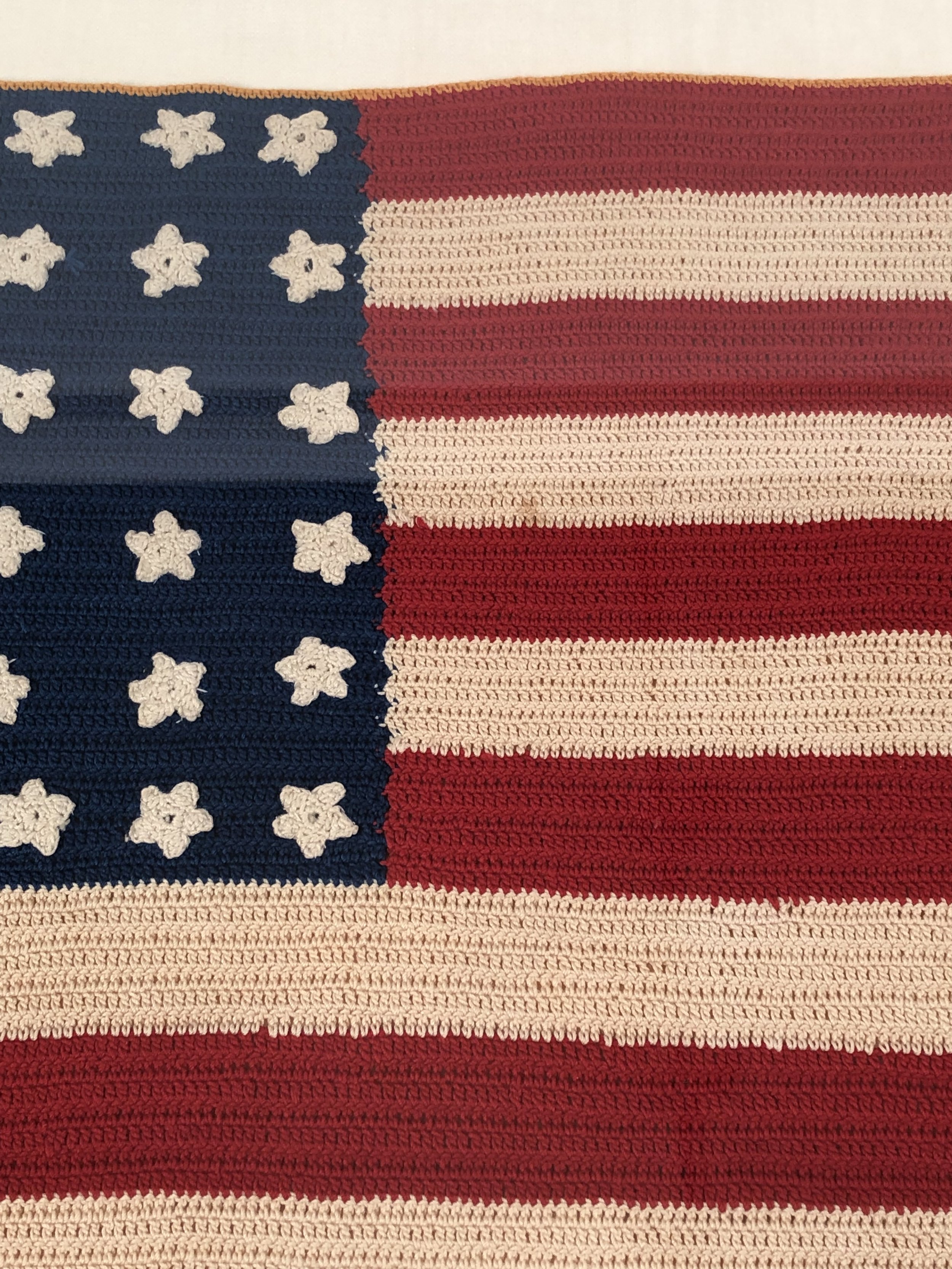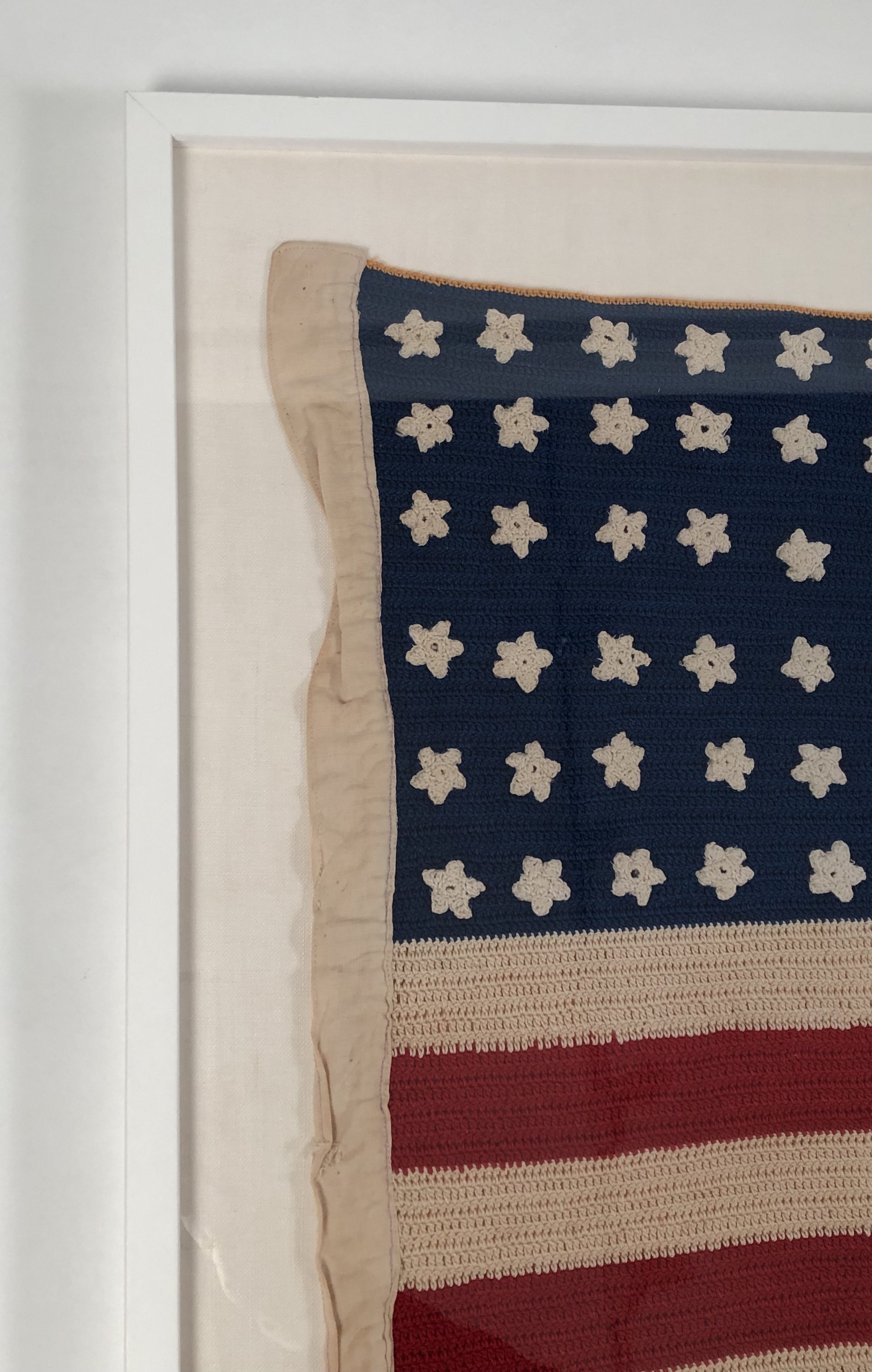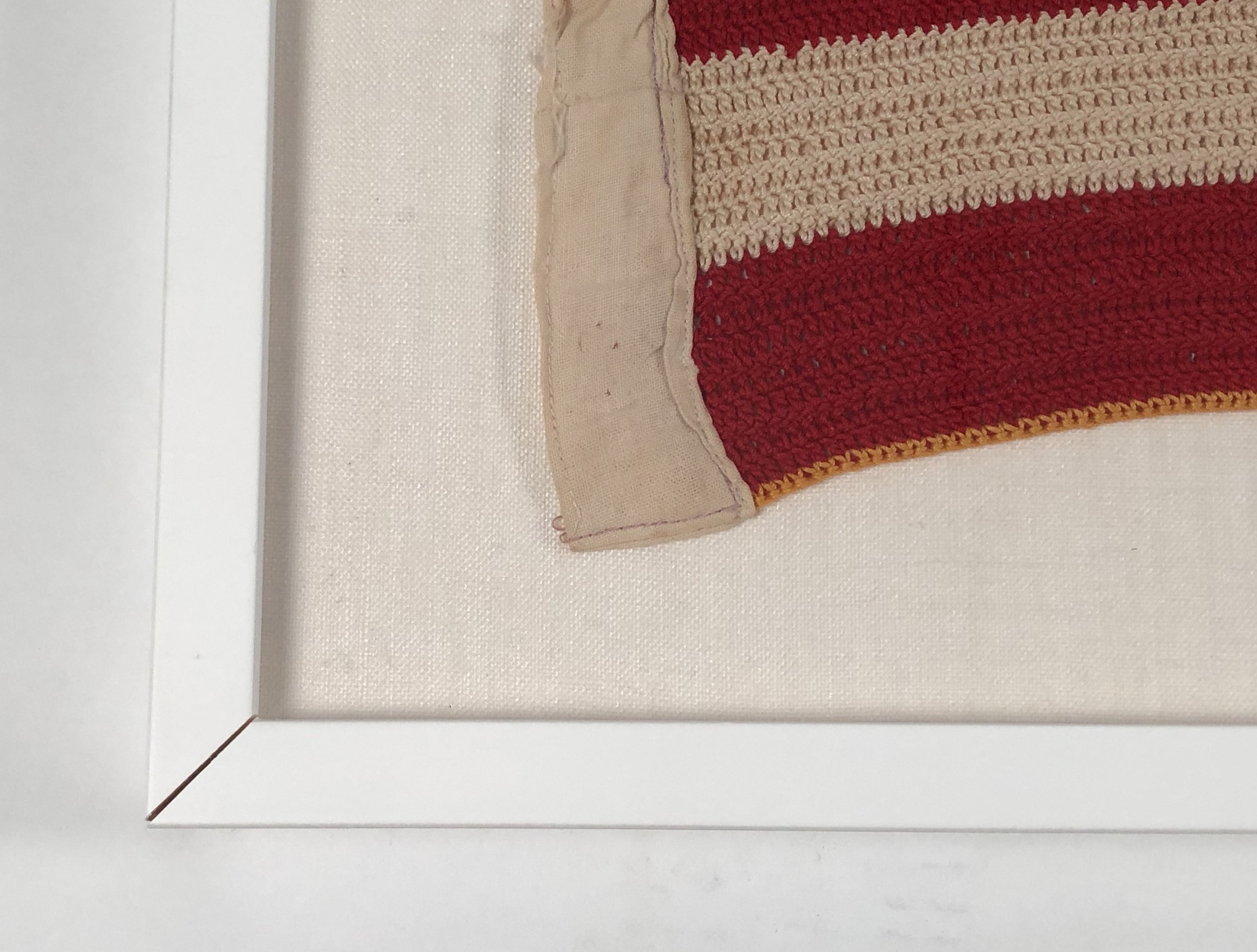 SOLD-- Large Vintage Hand Crocheted American Flag
A vintage, hand crocheted 48 star American flag, with newly archival hand sewn mounting on acid free oyster white linen covered matte board, in a white lacquered frame with UV-resistant glass, American circa 1940's.
These flags were made by patriotic women in the 1940s and have great, graphic charm as folk art.
Flag dimensions: Height: 24 3/4" x Width: 39"
Framed dimensions: Height: 26" x Width 40 1/4"
SOLD